Rob and Inga share their experiences from their South Island roadtrip in a Wilderness Motorhome.
DAY ONE/TWO - Christchurch - Otago
We're on our way to the most incredible places in New Zealand. Thanks to the helpful staff at Wilderness Motorhomes in Christchurch. The campervan is fantastic. Here are our first photos, one inside our exclusive loveship and another one at Bushy Beach.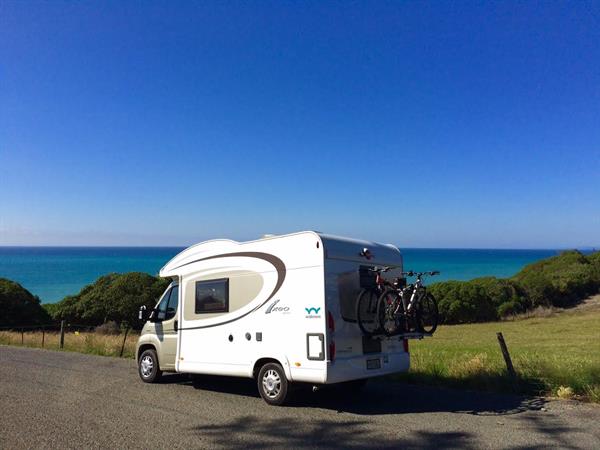 DAY THREE/FOUR - Milford Sound / Te Anau
We were blown away by Milford sound. It was very wet but spectacularly beautiful. We made the most of it with a 5-hour kayak tour and hike on the Milford Trail!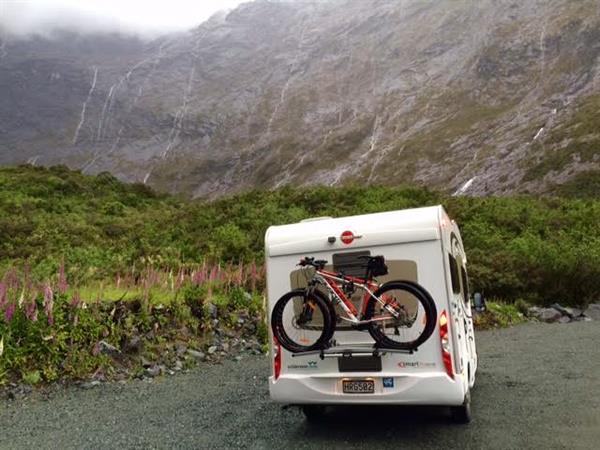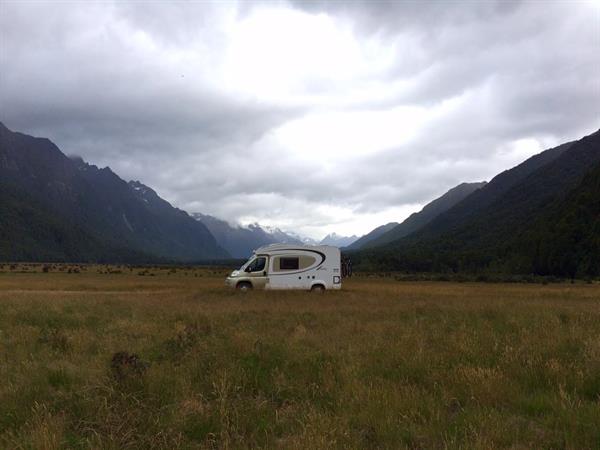 DAY FIVE/SIX - Queenstown Freedom Camping
We're now in the Queenstown region and it's a beautiful day! The first image is our stunning freedom campsite this morning. The second is on the road here yesterday evening.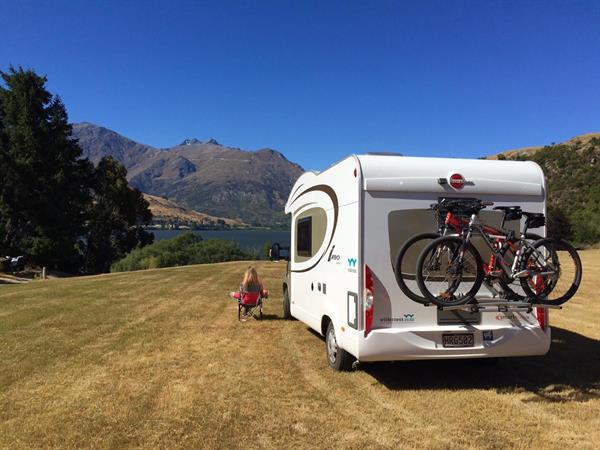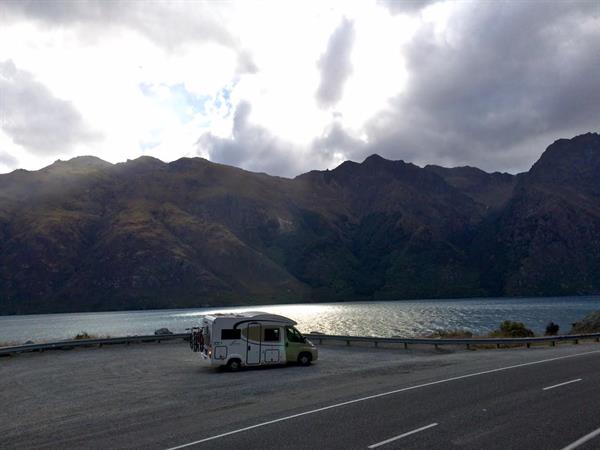 We camped at Lake Hayes and woke up to a beautiful day today.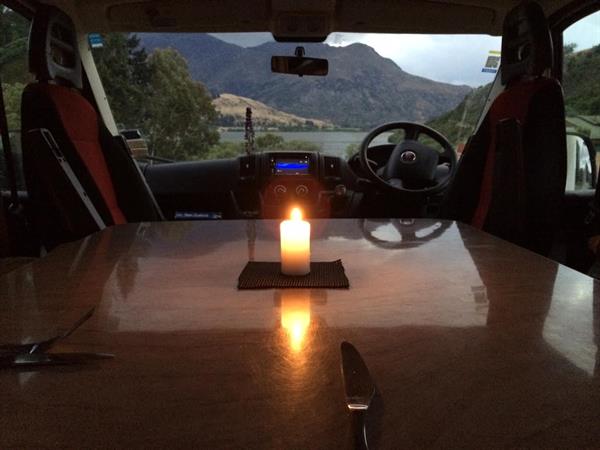 Lake Hayes is spectacular today. And overall the natural landscape is breathtaking and the sense of freedom in the camper van really allows us to make the most of this exceptional environment.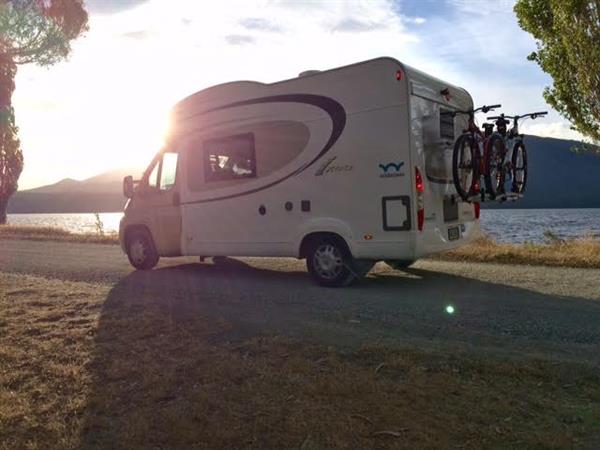 Now it's time to bike ride around the lake!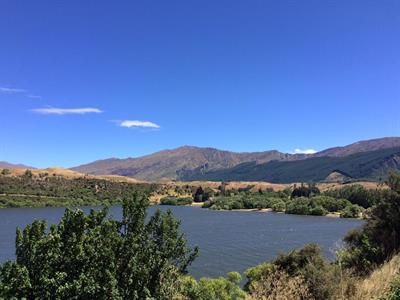 We just back from a spectacular bike ride around and swim in Lake Hayes - happy times :-)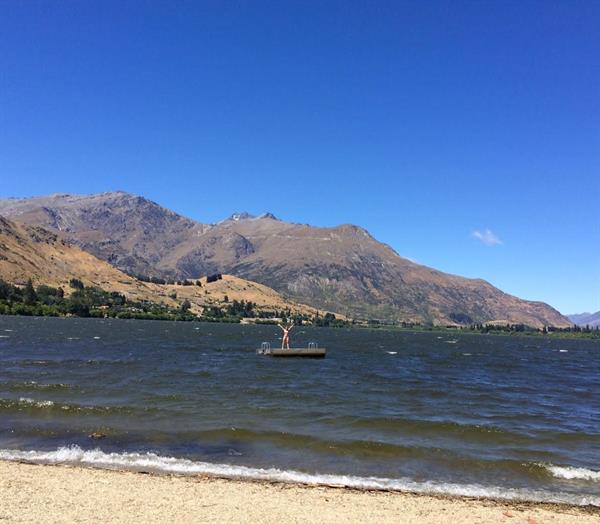 DAY SEVEN - Freedom camping Glenorchy
What a gift to wake up at beautiful Wakatipu Lake, Glenorchy.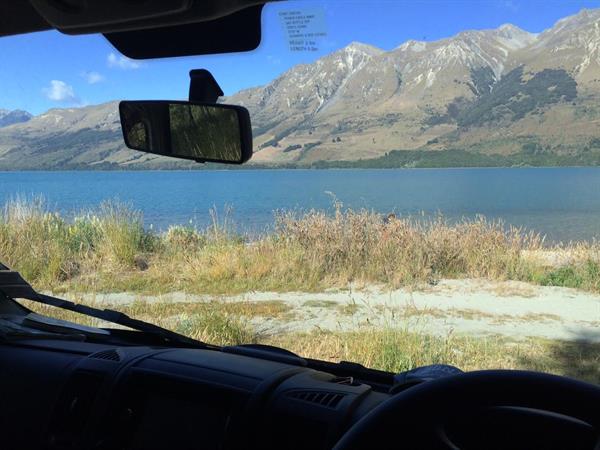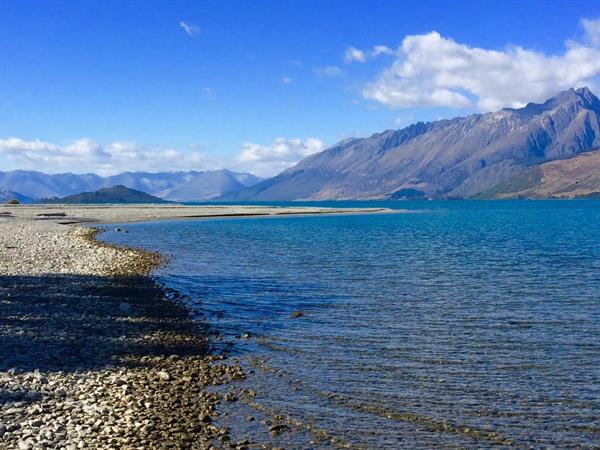 DAY EIGHT - Queenstown - Twizel
Today we sending pictures from our travels from Queenstown to Twizel.
We decided to do a little photoshoot at Lindis Valley lookout.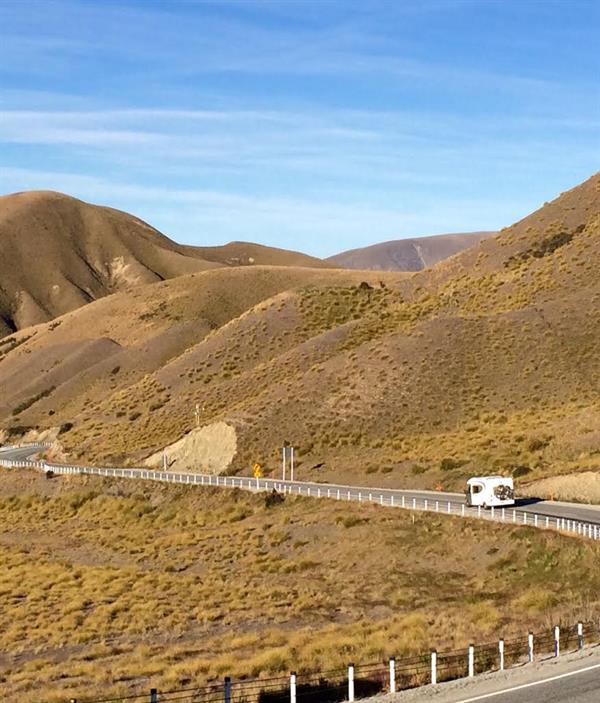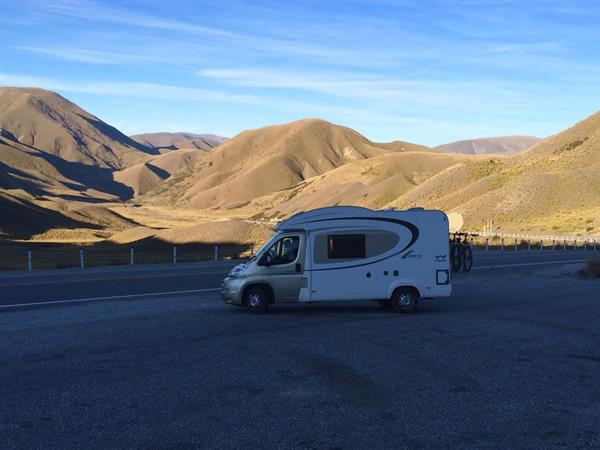 DAY EIGHT - Lake Pukaki
Last night we camped at Lake Pukaki at a freedom campsite called 'The Pines'. As you can see, it was spectacular this morning with blue skies and not a breathe of wind.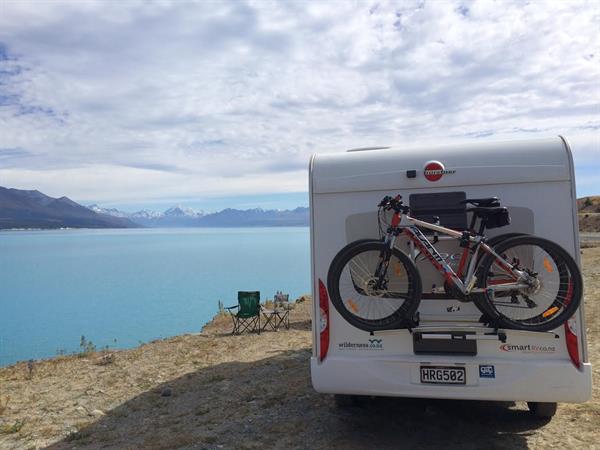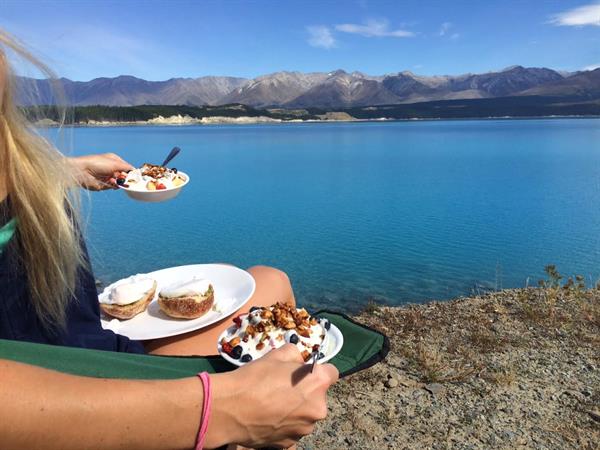 You'll also see that we put into practice the idea that you needn't compromise on good food when camping; today's breakfast menu included:
- Manuka Crunch muesli from Clean Paleo with drizzles of The Collective yoghurt (gold medal NZ champions of cheese awards) and fresh mixed berries.
- Sourdough rolls from Fergbakery in Queenstown with avocado and a topping of local poached eggs.
DAY NINE - Lake Tekapo
We feel so lucky and our souls and hearts are full of beauty and happiness after the last day around Lake Tekapo.
The sunset at Lake Alexandrina was just exquisit.
The picture with the van on the road shows Lake Tekapo in the back.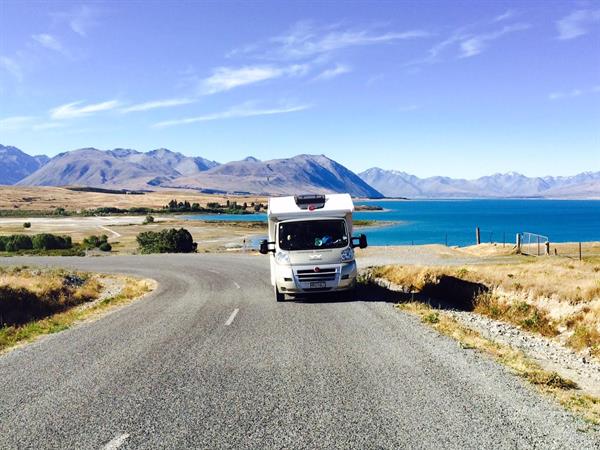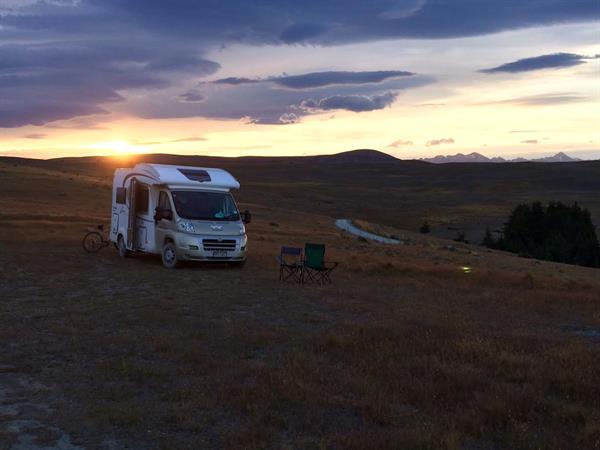 DAY TEN - Lake Tekapo - Christchurch
After our beautiful chilly morning swim in Lake Tekapo, we hit the road to return the motorhome in Christchurch.
To travel the South Island of New Zealand was an unforgettable, mind blowing experience for us.
We hope our pictures inspire many travellers to follow. As you can see we only saw a small part of the South Island this time, and we hope to come back one day with a month or more to explore it properly!!