Elaine Li, an art director and photographer from Hong Kong, travelled the South Island in a Wilderness motorhome with a group of friend and recounts how fun this new and unique experience was.
Back in October 2018, I travelled with a group of photographer friends to the South Island of New Zealand. We all come from big Asian cities (Hong Kong, Taiwan, Tokyo and Beijing), and our background is mostly urban photography. Everything about this trip was a new experience to us, from travelling in a motorhome to nature photography. We hired two campervans from Wilderness Motorhomes, the Ranger 4 and the Alpine 2, respectively a 4 berth and a 2 berth vehicles.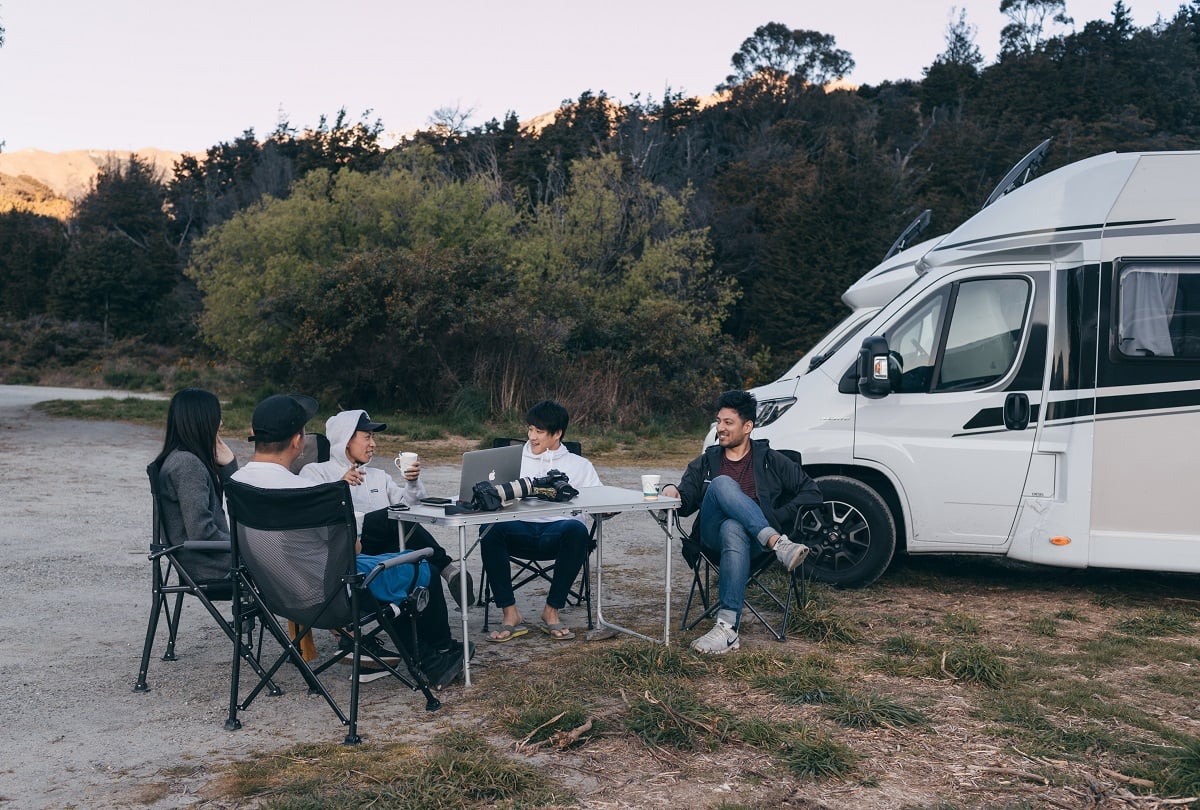 We started our trip in Christchurch to pick up the motorhome, and were absolutely speechless from the moment we stepped into the campervan. The interiors had beautiful furnishing with lots of hidden storage space. None of us had ever driven such a big vehicle, so we felt slightly uneasy at first. But after a few hours of getting used to it, everything just came naturally. It was also strange having everything so accessible – toilet, shower, kitchen, WiFi etc. Cooking in the motorhome was particularly interesting. On the second day, we made breakfast in a carpark by Lake Tekapo, and the smell of bacon attracted some nearby tourists who were curious about how the interior looked like.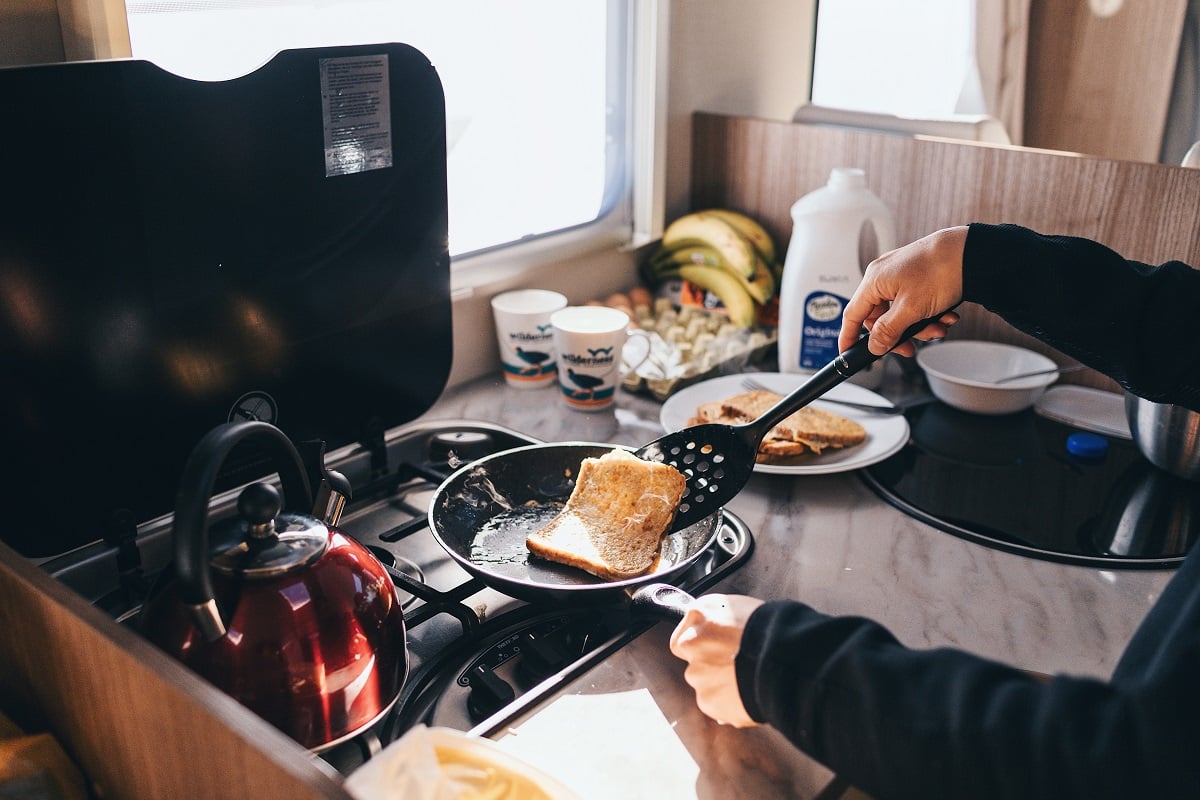 After Lake Tekapo, we headed towards Aoraki/Mt Cook National Park, and stayed at DOC's White Horse Hill Campground. During our trip, we freedom camped and also stayed at DOC campgrounds and private holiday parks. Holiday parks are nice since you get access to their facilities, but my personal favorite was freedom camping at Twenty Five Mile Stream. I absolutely loved being able to cook, shower and refresh all in one space, right by the lake with mountains in the background. And the best benefit of all, it's free!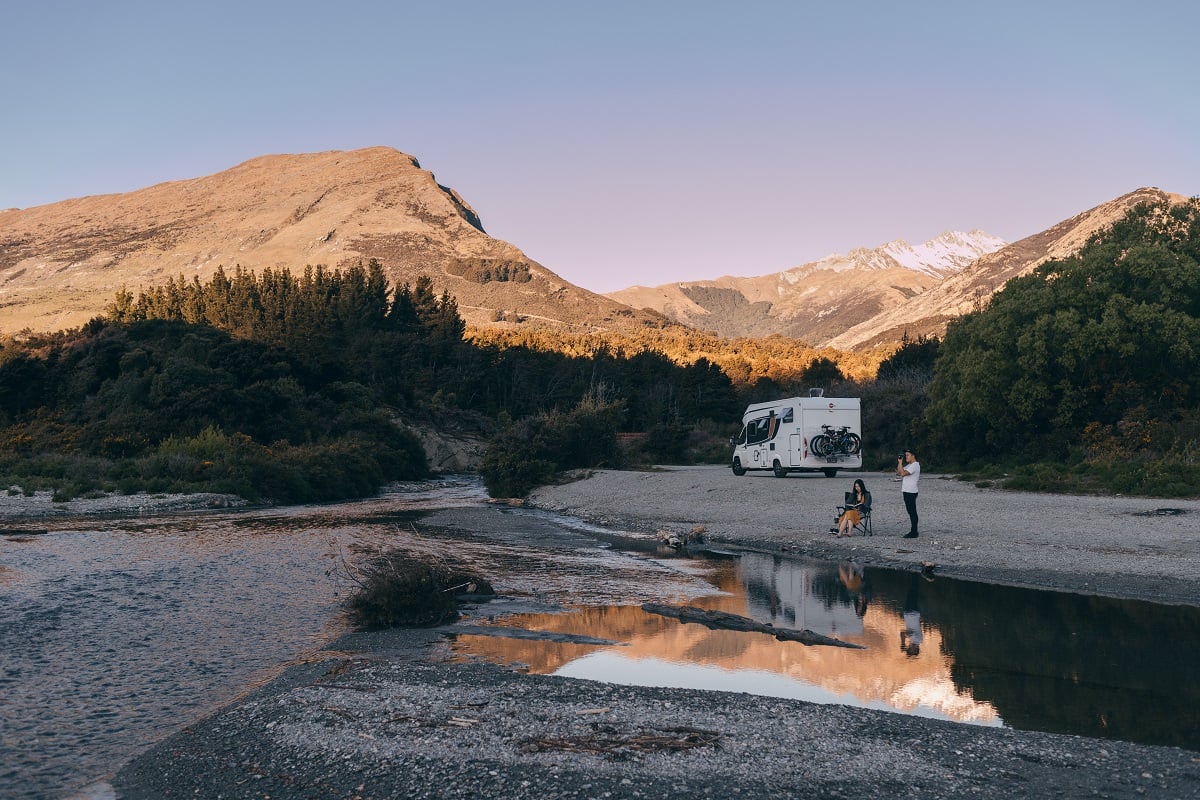 Not to be missed is that there is fast unlimited WiFi on board, which was extremely important to us to stay in touch with family, keep up with social media, and respond to client emails. We also streamed Netflix one night, and had no loading issues at all. The only time we had no internet access was driving from Te Anau to Milford Sound, in which there is barely any cell reception in general, let alone internet. But it was nice to disconnect for a little while and absorb the surroundings.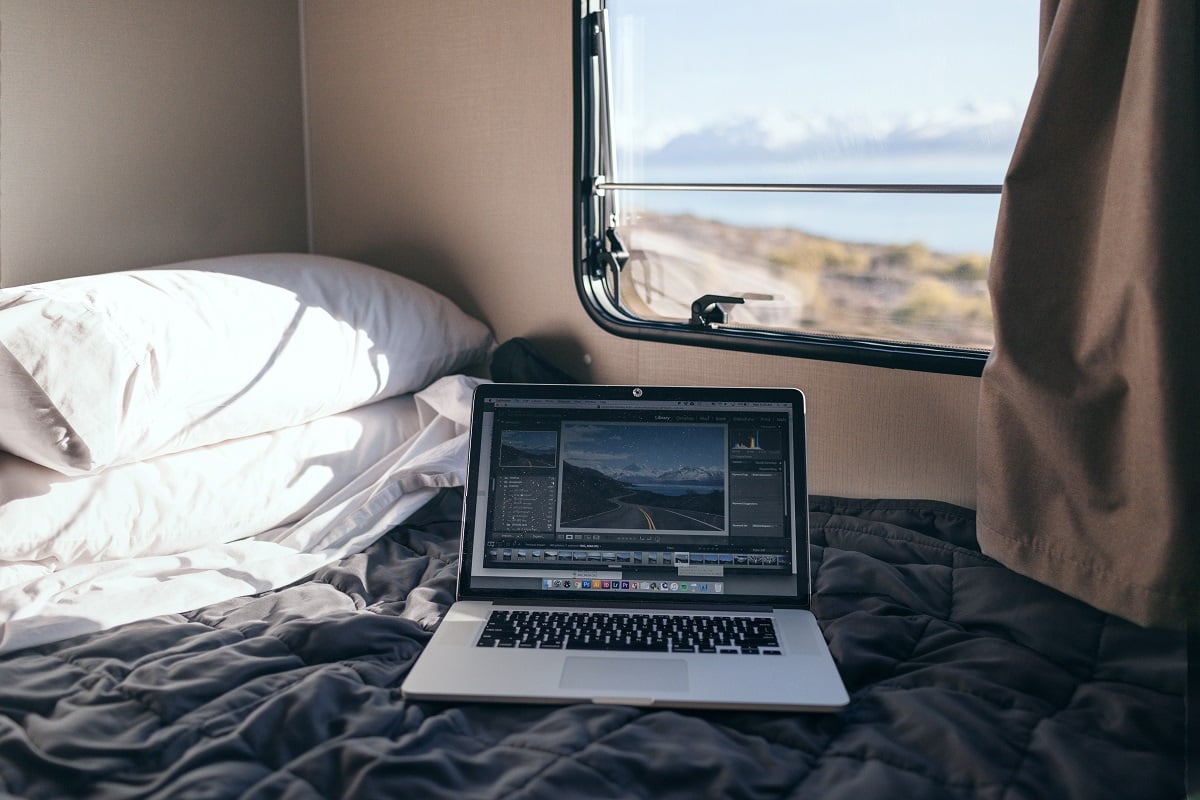 Driving to Milford Sound was the best decision ever. Most people fly in or join a bus tour. But we found the 4.5 hours drive (one way) from Queenstown to be completely worth it. The weather conditions change slowly as you drive, with low moody clouds floating between the mountains and multiple thin elegant waterfalls flowing down. Milford Sound is like it's own little universe, completely different from the rest of the South Island's landscape. Due to the geographical nature, clouds are usually trapped within the mountains.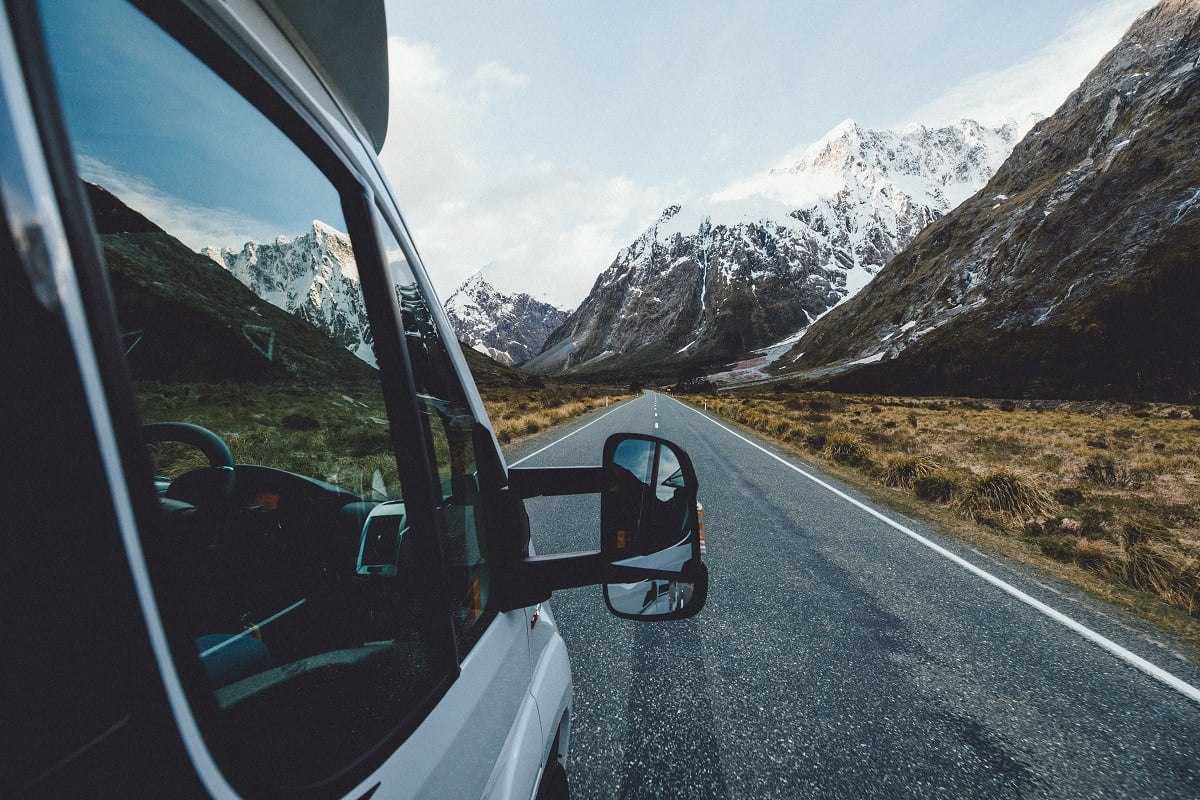 In terms of photography, shooting nature is completely different from urban photography. The most beautiful time is golden hour, meaning waking up early to capture sunrise. Our everyday schedule was shoot sunrise, go back to the motorhome to make breakfast, head to a dump station to get fresh water and get rid of trash, nap in the car, wake up for sunset and night photography, then dinner and sleep.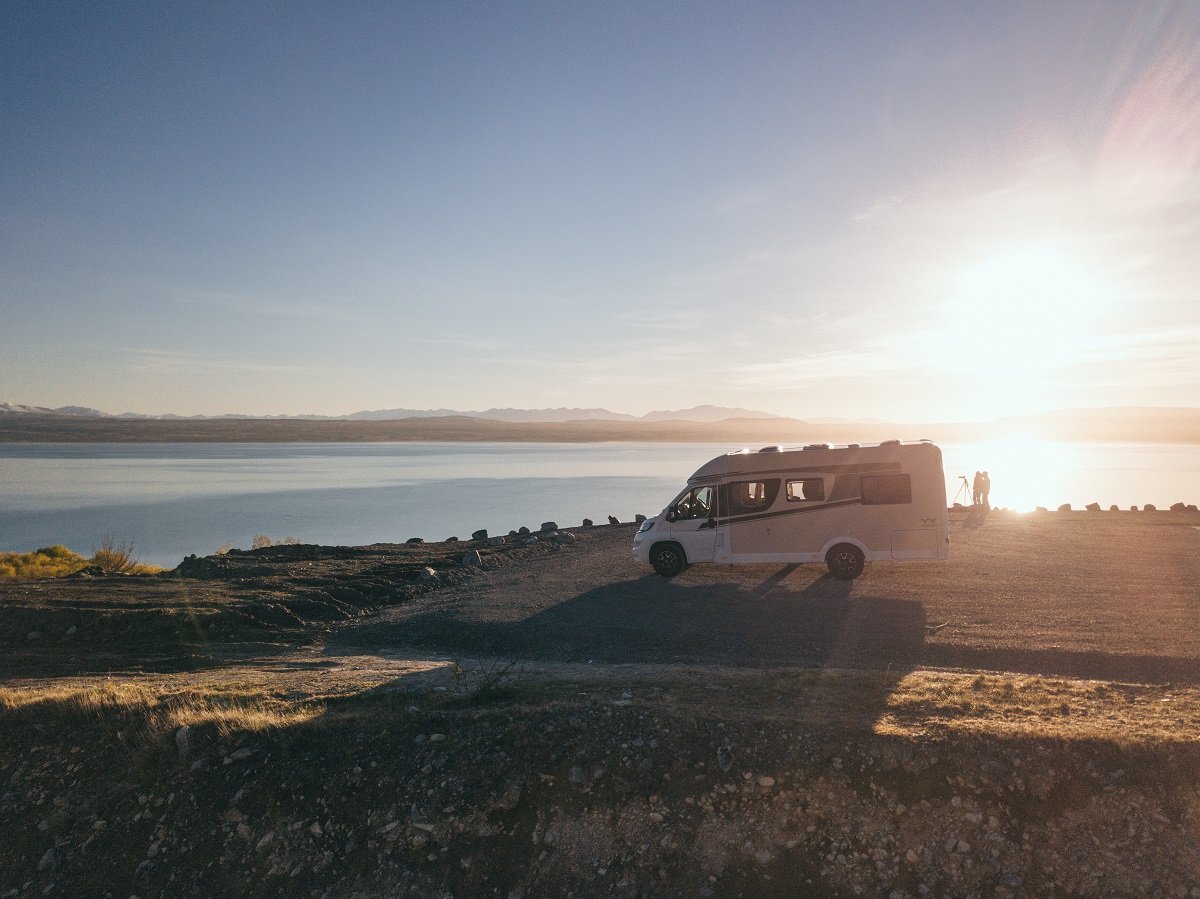 No matter how many beautiful photos you've seen of New Zealand, pictures can never do this place justice. Just being there and seeing it with your own eyes, breathing the air and feeling the surroundings is an experience on its own. Something a photo can never replicate. I highly recommend everyone to do a campervan roadtrip around the South Island, it's such a fun and unique experience!