Brent Purcell is a landscape photographer from New Zealand. He recently spent a week exploring with fellow photographer Deb Clark. We asked him about his experience.
Why did you choose to travel with Wilderness NZ?
We heard really good things about Wilderness Motorhomes and you see them on the road all over the country. That only happens when things are right so it was an easy choice.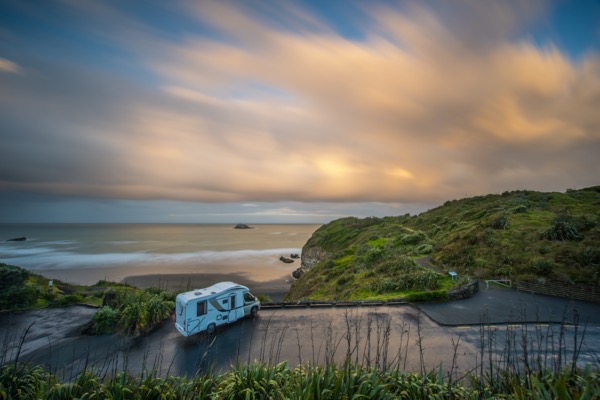 You spent a week exploring a small part of the North Island. Why did you choose here?
We've spent a considerable amount of time in the South Island. The scenery is epic and can make any photo a masterpiece. Photography is a bit more of a challenge in the North. The scenery isn't as dramatic as the Southern Alps but it sure is wonderful. We wanted to show people what the North has to offer. The beaches and coastline are incredible. The Coromandel alone has two faces. The purest of white sandy beaches on one side and the rugged, dramatic coast on the other.
How did you find the Wilderness Camper?
Pure luxury! The team at Wilderness really know what they're doing. From first contact to when I said goodbye, the service was so professional and the camper lived up to everything we'd heard about it.
For you as a photographer, what was most useful?
The inverter. Charging camera batteries and laptops for editing can be a challenge. Many hours can be wasted in cafes while 'borrowing' their power. No such problems with the camper.
The permanently made up bed. When you're up in the wee hours shooting from sunrise to sunset and often well into the night the last thing you want to have to do is make up the bed before you fall into it.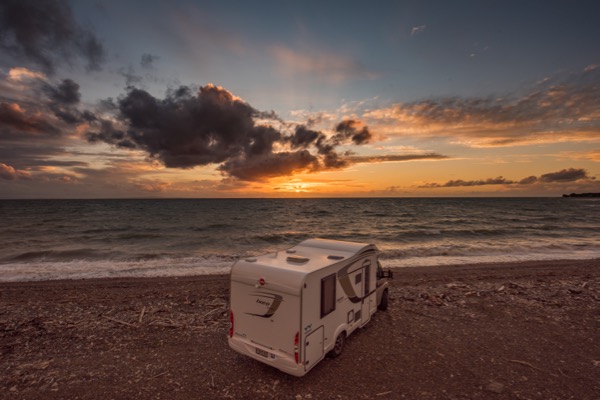 Any tips for anyone planning a Wilderness adventure?
Leave everything at home! You don't need it. Less is definitely more when travelling by motorhome.
Plan your trip, but be flexible. It's the whole point of staying in a camper. Check out the Wilderness Preparation Kit and read up on New Zealand. Wilderness have the NZ FreNZy guidebooks for both the North and South Islands and it's invaluable. Get a copy of WilderNessts Camping Guide. It's a very useful little book of great camping spots. Most are not found on any app. It will take you to places you would otherwise miss.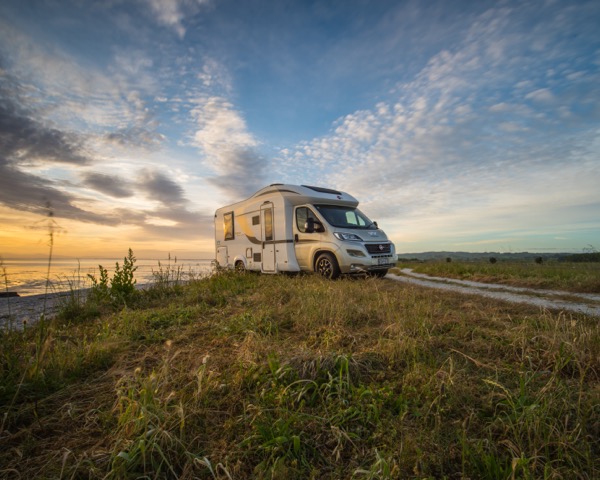 What are your essentials for a Wilderness road trip?
Beer, coffee and easy to cook items. You don't want to work at feeding yourself as you'll be too busy looking at the views. The fridge in our motorhome is huge, so it's easy to stock up in one go for your holiday.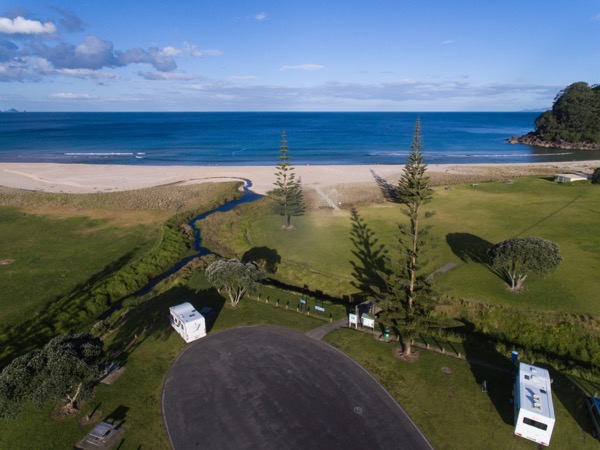 What are your top five must do's for people travelling the North Island?
Muriwai and Piha, western coast of Auckland
Cathedral Cove, Coromandel Peninsula
The Thames Coast Road and Stony Bay, Coromandel Peninsula
Raglan, western coast of Waikato region
Tongaporutu, Taranaki