If you're planning to drive a motorhome rental across New Zealand, the best-case scenario is that you have a few good weeks up your sleeve for slight diversions and last minute whims.But what if you only have seven days to explore our fair land?
We suggest touring either the North or South Island in your camper for a rewarding fix of New Zealand life without the rush. Below is our favourite way to be wowed by a week of motorhoming around New Zealand's North Island.
The North Island
With a warmer climate than the South Island, New Zealand's North Island is dusted with both white and black sand beaches, rolling grasslands and many charming towns.
We recommend visiting in the New Zealand summer (December to late February) to take advantage of every beach and river at your motorhome doorstep.
Day One & Two: Pick up your Motorhome Rental from Wilderness. Catch the Car Ferry to Waiheke Island
A 40-minute ferry ride from Auckland's CBD will bring you to Waiheke Island, often referred to as 'The Island of Wine', and also ranked by Lonely Planet as one of the world's 'Top 10 regions' in their Best in Travel 2016 publication.
You can easily spend a couple of days here experiencing a variety of wines from award winning vineyards (Kennedy Point won the best Syrah in the world in 2009) and kick your feet up to enjoy the view at one of its many pristine beaches. The island is small, so you can do a lot on foot (be sure to pack comfy shoes) while you park your camper at Whakanewha Regional Park
Day three: Ferry back and drive the Pacific Coast Highway
Take the scenic route from Half Moon Bay along the Pacific Coast Highway via Clevedon (you might be able to time your trip for their infamous markets). It's a stunning drive kissing the coast along the Firth of Thames. You could spend a night at one of the many beaches along the way (our favourite is Tapapakanga Regional Park), or head on a little bit further to Miranda's campground and have a soak in their mineral hot pools.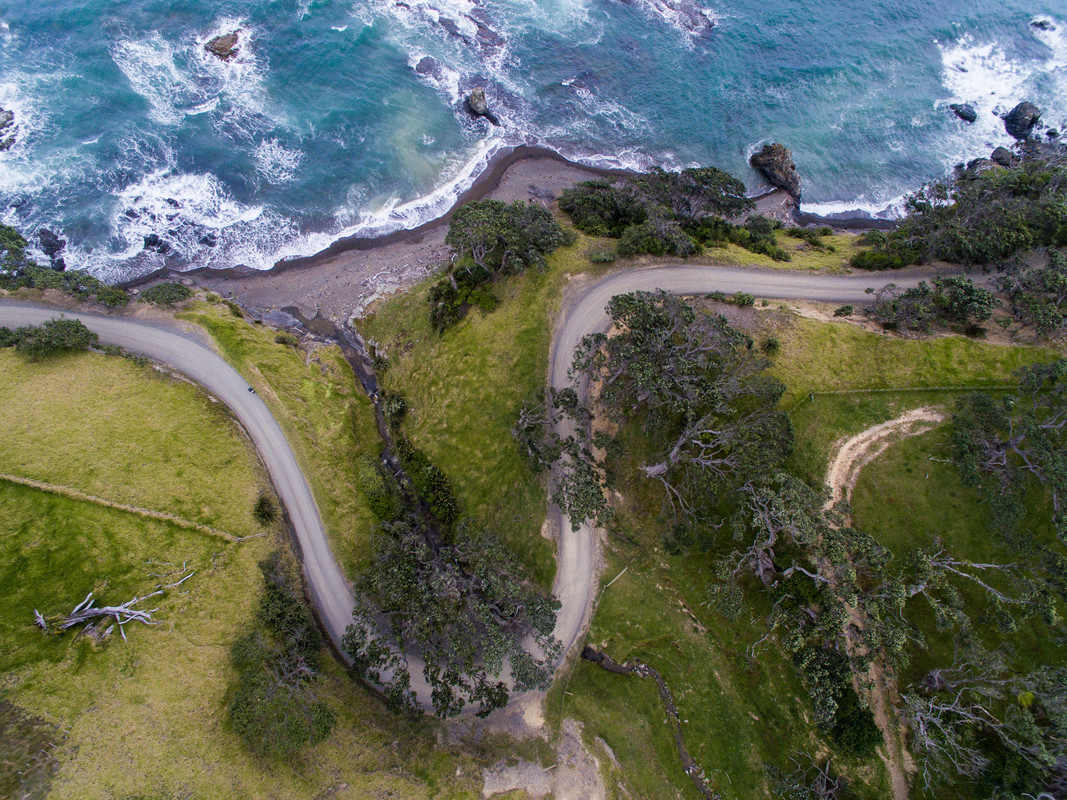 Day four: Drive to Rotorua
Drive a few hours south and you'll experience the cultural hub of Rotorua, situated among geysers and thermal mud pools fuelled by the area's geothermal activity. We highly recommend visiting the Te Puia cultural centre to learn about New Zealand's Māori art and culture, followed by a stroll through the nearby native bush to enjoy nature at its finest.
Day five and six: Drive 45 minutes to Great Lake Taupō
Taupō is renowned for its natural attractions and extensive number of activities for the whole family. You can adventure your heart out with whitewater rafting in the Tongariro river, whitewater jet boating at the base of NZ's biggest and longest rapids, parasailing or skydiving. If you're looking for something more serene you can relax at Wairakei Terraces or DeBretts Spa Resort, or take things easy and explore Taupō's Museum and the Ora Garden of Wellbeing.
We suggest setting up camp for a few days here to experience all the region has to offer.
Day seven: Drive back up to Auckland