With a love of New Zealand and a fantastic knowledge of its best bits, Frances Hinlopen is a great person to talk to when planning your Wilderness adventure around the country.
Frances has been a Reservations Representative with Wilderness Motorhomes for five years, having spent much of her career in tourism sales and has travelled the length and breadth of New Zealand.
She says she gets a huge kick out of helping people plan their holidays here. "I love 'selling' New Zealand – it's such a cool place. It's just such a positive environment to be working in. The guests are coming here for a holiday so they're all happy, and I'm very happy too! The Wilderness motorhomes are fabulous as well, so you combine that with selling New Zealand as a destination – what could be better?"
As part of the Reservations Team, Frances answers inquiries about Wilderness made through the Wilderness website, live chat and Facebook page. But she says the team's favourite way of helping people plan their campervan holidays is over the phone.
"We really love to pick up the phone and talk to people. It just creates a better connection and you can ask a bit about what they're hoping to get out of the holiday: What's important to them? Have they been here before? What are they excited about seeing?"
The Wilderness Reservations Team gives advice on everything from the best model of campervan to suit, through to tips on freedom camping and even how much sightseeing to pack into a trip.
Frances says some visitors from densely populated countries can be a little uncertain about the idea of freedom camping, but once they arrive and see New Zealand's wide open spaces and fantastic overnight camping sites they are soon keen to give it a go.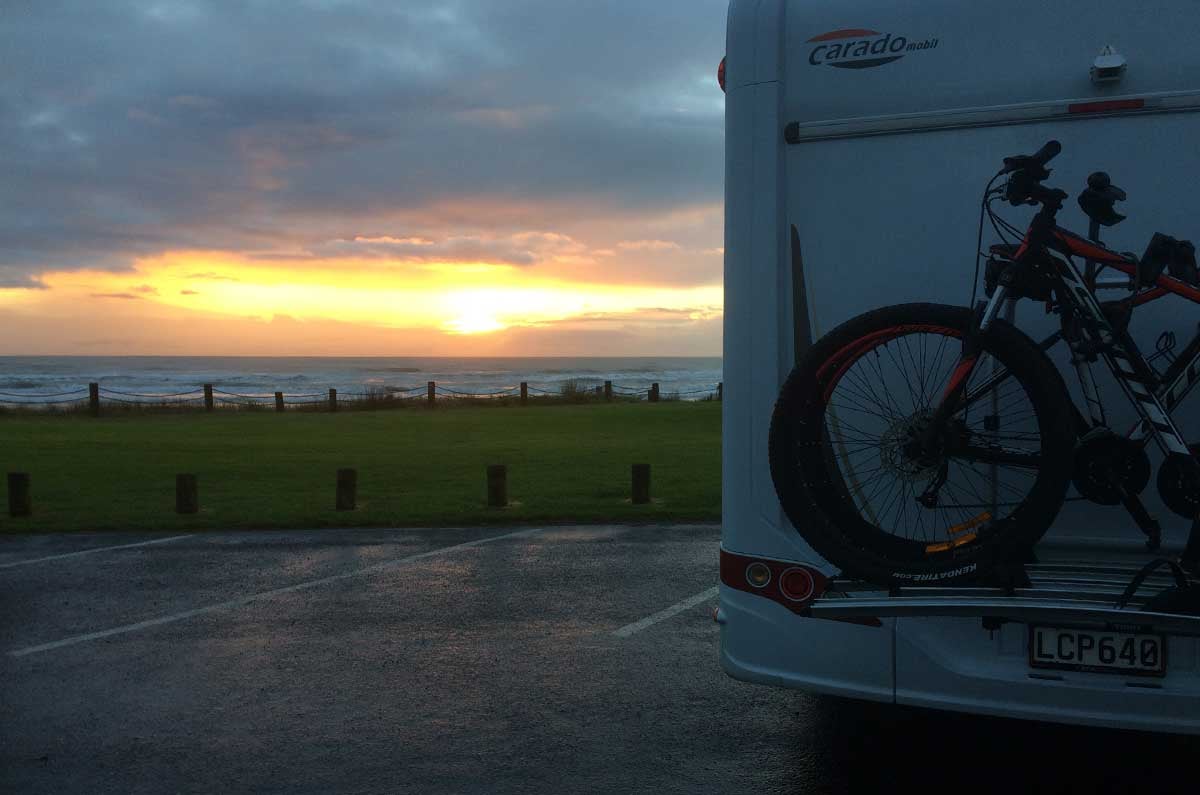 Frances' top tip
"Slow down. We want them to take their time and really enjoy the beautiful views and scenery that they'll be bombarded with round every bend. They don't know how magnificent New Zealand is and that they're going to have to stop every 10 minutes to take another photo or video. We really want them to take it slowly and enjoy themselves to the max – then they'll really experience it."
Frances' favourite motorhome spots
"Long Bay Regional Park about 30 minutes north of central Auckland. The beach there is magnificent and it's close enough to Auckland that if you're picking up your motorhome and heading north it's a great first place to stop.
"Raglan (two hours south of Auckland) is spectacular too – whether you have a surfboard tucked into the garage of your motorhome or not, it's a wonderful place to visit."