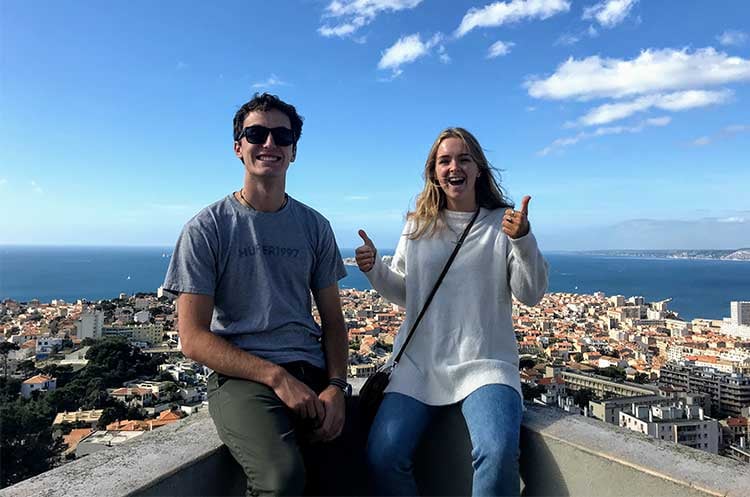 James is a Wilderness Motorhomes team member who has just returned from Europe with his partner Emily. Under the new travel rules they must self-isolate for 14 days and so they've decided to use a motorhome. They're going to keep us updated on where they go and what it's like to self-isolate on the road in a Wilderness motorhome. Stay tuned!
Day 1
Today we embarked on a unique adventure – one we could never have dreamed up! We arrived home to New Zealand from Europe at 11am and after clearing Customs we started our two weeks of self-isolation due to Covid-19 – except we're doing it as a two- week 'holiday' on wheels around Northland. This might seem crazy (maybe it would be easier at home watching Netflix and ordering Uber Eats) but I suspect we'd go crazier cooped up in the house for so long and we've never been ones to shy away from a challenge or an adventure.
After coming through Arrivals, we were greeted by the lovely TJ from the Wilderness Auckland team, who was transferring us from the airport to the Wilderness base, just a few minutes away. He ran through a little safety briefing and then, keeping his distance at all times, he opened the doors for us and packed the luggage into the car so we didn't touch more than we had to. The Wilderness pick-up car is cleaned twice a day and was spotless and very safe!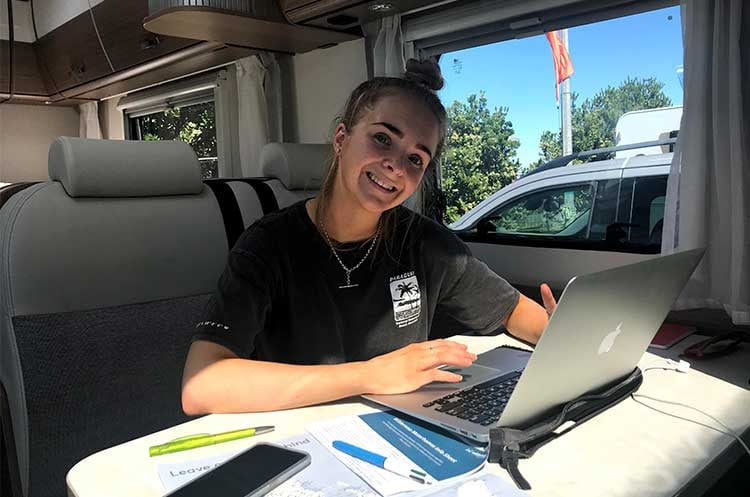 At the Wilderness base, we were shown into our motorhome to get familiar with our little quarantine space. Any questions we had were answered through the door and the paperwork was filled out easily enough. The Wilderness team was excellent at ensuring we had and understood all the information we needed in regards to the self-isolation rules and how to live in the motorhome.
The RV was really clean and well-presented and we were raring to get on the road. We decided to take it easy to start with, and only drive an hour out of Auckland. Tonight we're staying at a little campground on Log Race Road, just next to Piha, with a beautiful view down the west coast. We arrived just in time for sunset and a glass of wine.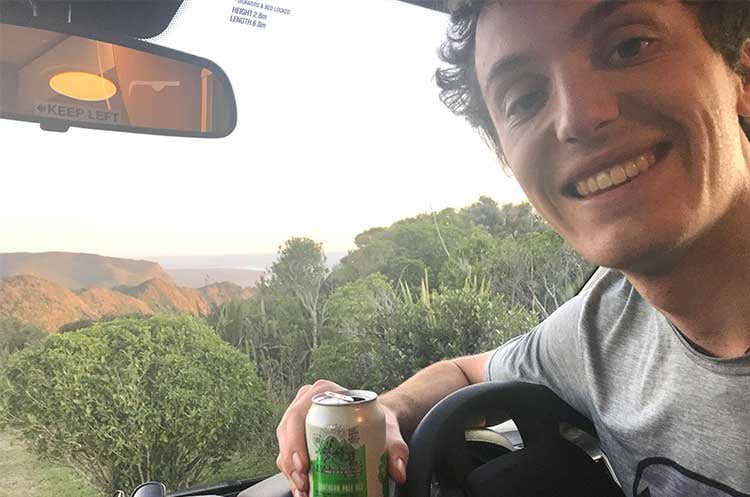 So far, we've found it to be quite similar to a regular motorhome holiday with Wilderness, as we aren't ones to stick around the city and tourist areas anyway! (And I've only had to remind myself once to keep the correct distance from other campers.) The best part about these motorhome holidays for us has always been being in an apartment on wheels with an ever-changing view and experiencing remote areas that we'd probably never get the chance to see otherwise.
We're going to be grabbing some more groceries in a couple of days and the washing is piling up, so stay tuned to find out how we deal with these kinds of day-to-day basics while in self-isolation on the road.