Felicity Witters aka 'Flea' is well regarded as one of New Zealand's best tourism and travel photographers.
Her eye for a great photo developed after she spent a large portion of her tourism career guiding international travellers around New Zealand as a tour bus driver. Flea recently toured the South Island in a Wilderness Motorhome. Here is Flea's story.
Being a well travelled Kiwi myself, I was keen to explore places I never visited during my years as a tour bus driver throughout New Zealand.

I travelled with Tim who loves oysters, so he was happy to go anywhere as long as it included Bluff!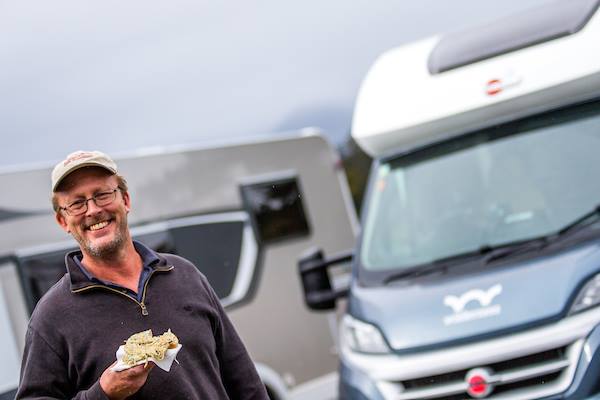 After flying to Christchurch and being warmly greeted by the local Wilderness staff we set off to a friend's wedding in Oamaru. We were so impressed with this very cool little Kiwi town. Highlights included the Steampunk Museum, an abundance of fantastic cafes and the groovy art galleries.

We then travelled on to Dunedin and the deep south. My favourite night was when we freedom camped in the Catlins at a stunning spot just south of Florence Hill that was recommended in the Wilderness Motorhomes freedom camping guide. It was the most amazing secluded spot 1 minute walk to a beautiful beach.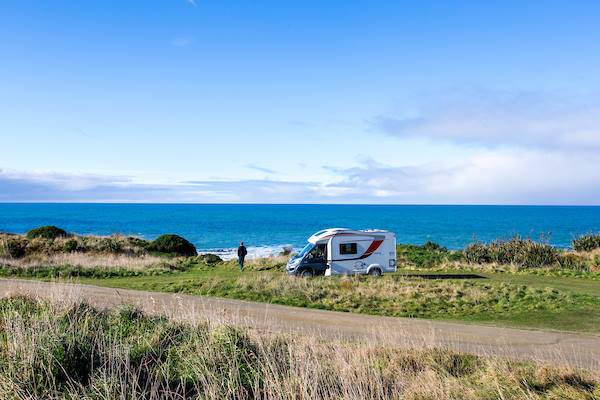 Our Freedom 2 motorhome was out of this world! I have travelled in many different motorhomes over the years and this is definitely the best. The layout was super clever with the front seats turning to become part of the lounge creating a open but cosy feel. There was a bed which we could hide in the ceiling during the day, and would lower in the the evenings with just a push of a button - we didn't even have to make the bed! For a 2 berth we were impressed with the size of the kitchen area and enjoyed having a decent sized fridge.
After enjoying a delicious seafood lunch in Bluff, we set off for Te Anau and the West Coast. As is typical of spring weather, we had a mix of sunny warm moments and crazy freezing cold stormy conditions. I have always loved the West Coast of the South Island - with it's amazing scenery, remoteness and super friendly locals, it really is a special part of the world.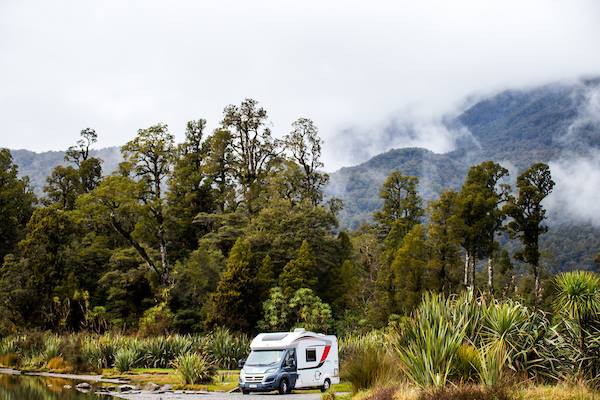 My pick in this neck of the woods is Curly's, you've got to try some of his yummy white bait fritters - a delicacy on the West Coast. You will find his place a few kilometres north of Haast township.

As we were travelling towards Arthur's Pass, we found ourselves stranded in Otira for the night as roads were closed due to snow and ice. We felt sorry for those travelling in cars who had to turn back towards Hokitika. Our Wilderness motorhome meant we were travelling in luxury, so we simply pulled over, found a safe spot, had a wine and cooked a nice meal before going to sleep with the sound of snow falling all around us. We woke to a perfect blue sky day for the final leg of our journey back to Christchurch.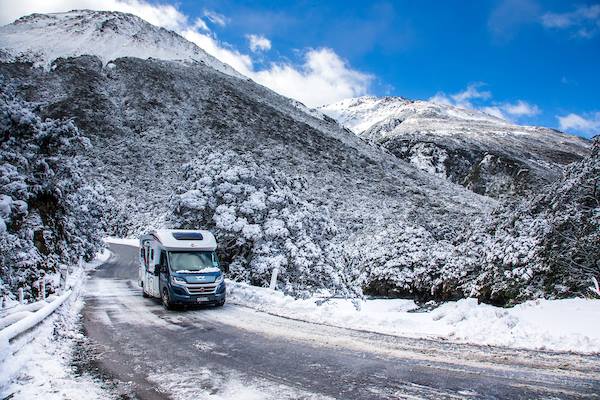 Overall it was an absolutely amazing adventure with plenty of incredible photo opportunities.

Check out more pics from Flea's trip from her album on our Facebook page.