Heath and Alyssa Padgett, two full-time RVers and bloggers from the US, are currently travelling New Zealand with Wilderness and share their experience and top tips to make the most of your motorhome holiday.
"Alyssa, you're gonna wanna film this."
We had pulled over on the side of a gravel road because we found a gloriously hidden waterfall pouring through giant boulders. We climbed back into our motorhome and I was shedding my raincoat when my husband got my attention. I looked over my shoulder and out the windshield to see a herd of cows RUNNING toward our camper.
I didn't know cows ran that fast, but apparently they do when being chased by dogs (go figure). And when they are running at your motorhome it's a tad intimidating.
A waterfall and a herd of cows running at our campervan, and it wasn't even 9am on a typical morning in New Zealand.
When we decided we wanted to spend a few months in New Zealand, we knew we had to rent a campervan. Everyone we knew who had visited the country said this was the ONLY way to explore the islands.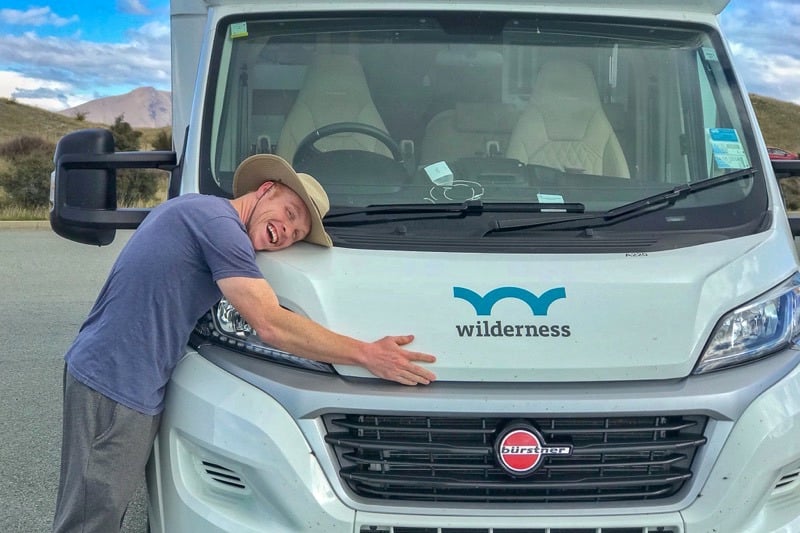 Two weeks into our seven week road trip, I couldn't agree more. Although, I wish someone had warned me about the cows, which fortunately ran AROUND our motorhome.
We're spending another month traveling across New Zealand in our Wilderness motorhome rental and while I thought seven weeks would be plenty of time to explore this country, I was wrong. There's so much more to see and explore than I ever imagined, so I thought I'd give you my best tips for what to know before you hop in your Wilderness and start cruising New Zealand.
1. Take advantage of the amazing staff at Wilderness
Before we even saw our motorhome, we sat down with Tania from the Adventure Support team and a map and told her a few of the places we knew we wanted to visit. She replied with which roads were more scenic than others, where the best meat pies were, and the best bar on the South Island. (We're sworn to secrecy on that one, you'll have to ask Tania!)
Tania's tips, along with the itineraries provided by Wilderness, made planning our route so much easier, not to mention saved me the time and stress of doing all the research myself.
2. Give yourself plenty of time to explore!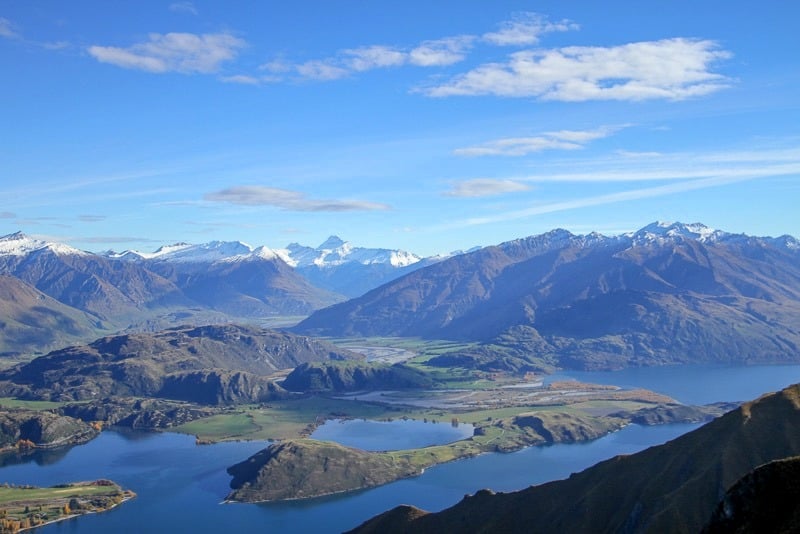 New Zealand roads are just as steep and curvy as advertised, so driving takes longer than you might think. We gave ourselves almost two months because we wanted time to explore both islands in our campervan. (Oh and don't worry, Wilderness will even book your ferry crossing for you!
3. Freedom camp as much as you can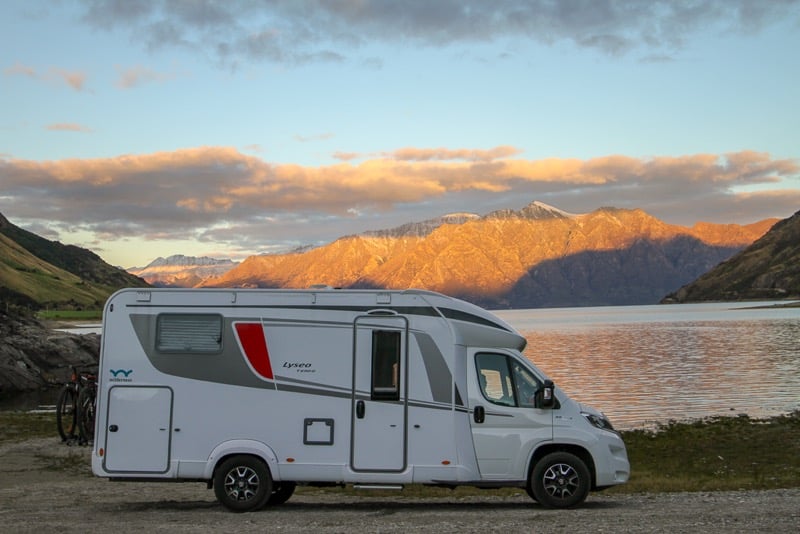 Using the camping guide Wilderness provided and the CamperMate app, we've found a dozen beautiful free campsites with million dollar views (you can see a full list of the campsites where we've stayed here). The natural beauty of New Zealand is unparalleled and freedom camping is the best way to witness it. (Wilderness also recommends the Campable app which is available on the Apple Store and Google Play)
Before we arrived in New Zealand, I knew it was going to be an unforgettable trip. However, it was impossible to fully prepare for the adventure that we're currently on right now. Every day and every drive presents a new set of beautiful landscapes that we weren't expecting. It is truly the most gorgeous place I've ever laid eyes on and having a "home on wheels" for this journey has made it all the sweeter.