After experiencing the South Island in a Wilderness motorhome, avid surfer and scenic photographer Dylan Brayshaw recently travelled the North Island in a Glider 4 with his wife and 9 months old son, making magical memories for them to cherish. Read on for a recap of their adventure.
As a photographer I was naturally drawn to the South Island of New Zealand with its rugged mountains and vast landscapes, discarding the North island as simply a meadow with lots of sheep. Oh how so very wrong I was! The North Island is amazing, with massive gorges, crystal clear rivers, lush mountain passes and breathtaking coastal landscapes that make it a photographers paradise.
New Zealand's North Island has always been near the top of my list to travel to and when my son was born I thought we would have to wait 2 or 3 years until he was old enough to enjoy it. The Glider 4 motorhome changed our mind because of its separated lounge / back area where you can set up a full size travel cot and close the door so our 9 month old can sleep.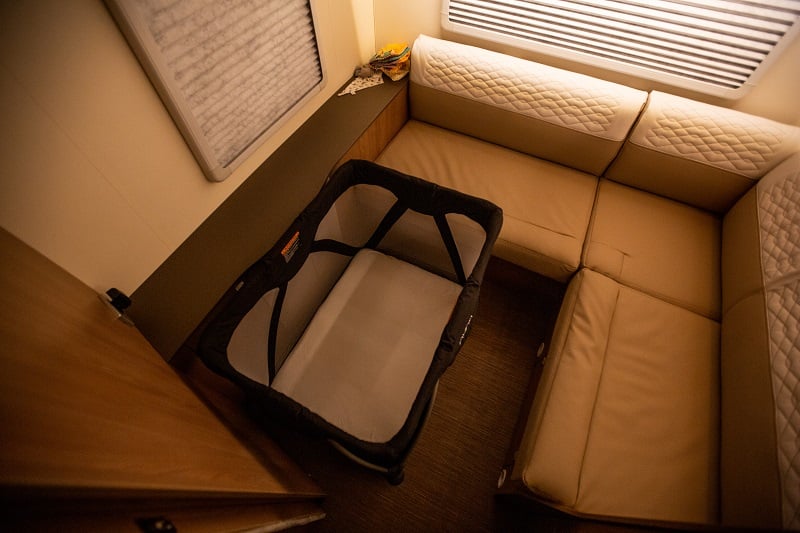 With the Glider 4 booked, we set off on our 14 day tour of the North Island.
The surf town of Raglan
Our first night we headed straight for Raglan, a surf town south of Auckland that reminded me of Byron Bay in Australia, only way more relaxed. I got to witness some great waves and even managed to swim out and get some photos.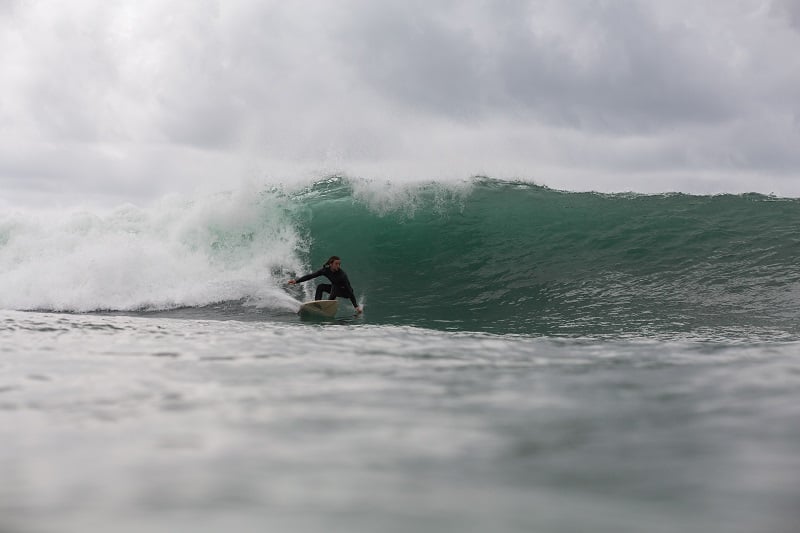 The idea for this family holiday was to relax and not do too much driving, so we tried to stay a few nights at some locations and then when we felt like it, we would head off to the next town. This plan worked well and we ended up spending two nights in Raglan, Mount Maunganui, Rotorua and Taupo.
Traveling with a 9 month old was tricky, we would mostly time our drives with his first nap at about 10am, giving us enough time to go about 2 hours. This is all we needed as Rotorua was our next stop about 2 hours away.
Experiencing thermal wonders in Rotorua and Taupo
I would highly recommend a visit to the Maori village Whakararewrewa, next to the thermal geyser. The knowledge and guiding of these traditional owners was amazing, the stories and the way they were told was inspiring.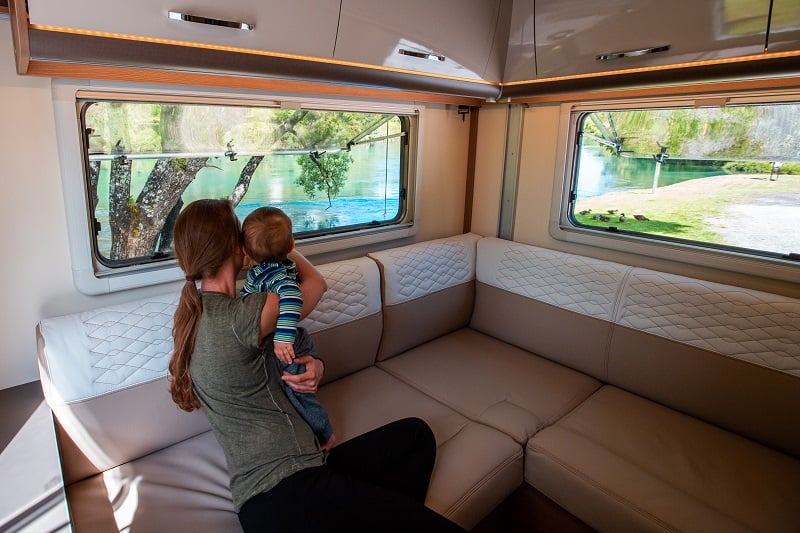 After Rotorua we went to Taupo and stayed at a kid friendly holiday park, we simply relaxed here and went for walks to the thermal stream and river. The following night we freedom camped at 5 mile beach. Another top location where we had lunch was Rieds Farm on the river, you can even freedom camp here too.
Encounter with Orcas in the Coromandel
After Taupo we headed for the Mount as the locals call it, Mt Manganui. We wanted to relax for two nights here but bad weather set in and we had to stay inside for a full day. After drying off from the full day of rain we headed for Karangahake Gorge on our way to the Coromandel Peninsula.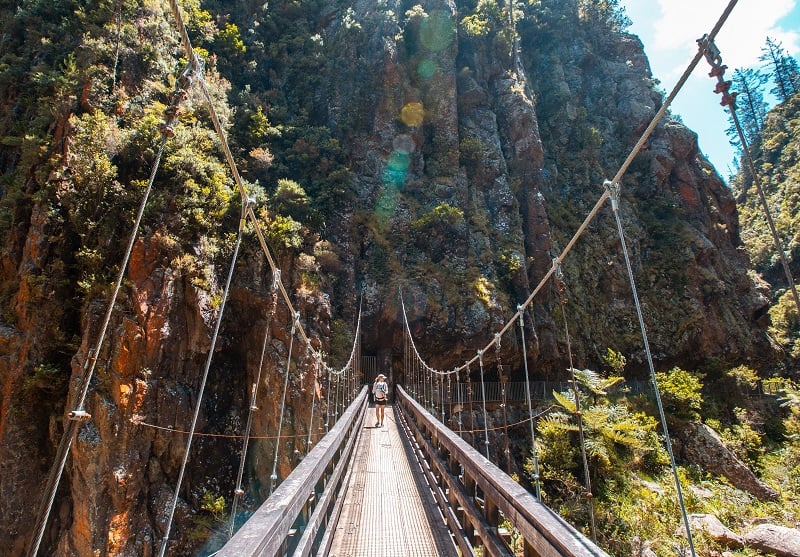 The gorge was amazing and well worth a lunch stop over.
Then we got to Hot Water beach which was really fun despite the crowds. It was the start of December and the weather was the perfect temperature for digging holes on the thermal beach. That night we stopped over at Hahei Beach. The idea was to walk to Cathedral cove the next morning, but the weather had set in to make it unwalkable.
The next morning I witnessed something I will remember forever, Orcas! A pod swam along the shoreline right in front of our campsite. I noticed a swimmer in the water and this is when I got my drone out and filmed their beautiful interaction.
After Hahei, we rounded the breathtaking Coromandel peninsula and found some great freedom camping spots at Coromandel Town and Tapu. We then made our way back to Auckland.
This brought an end to a truly amazing trip, having only spent a few nights in the Coromandel, we would love to explore more of this region.