When it comes to planning your dream holiday in New Zealand there's a lot to consider: how long do you have? What do you want to see? One question is easy to answer: do you want a holiday with freedom, flexibility and the chance to really experience New Zealand's stunning scenery in comfort? Then you need a campervan.
1. Freedom and flexibility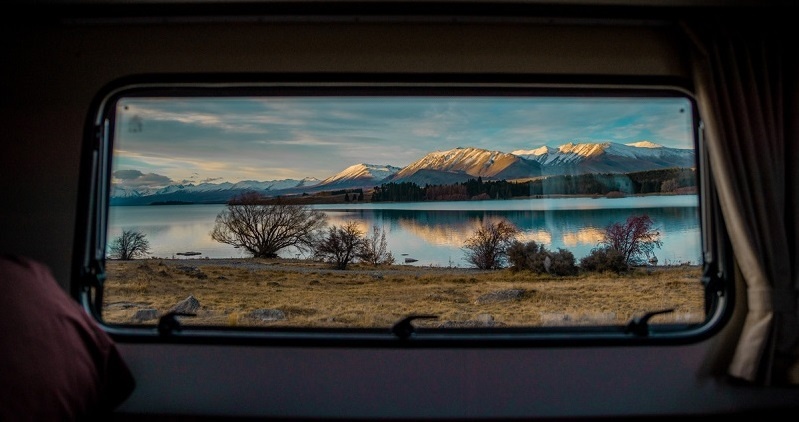 A campervan does double duty as your accommodation and transport and requires just one booking. You don't have to deal with multiple hotels (and a rental car) or try to work hotel dates around how long you think you might want to spend in each place.

Holidaying in a campervan means you can decide your schedule every day (or even every hour!). You aren't restricted by check in or check out times. If the weather turns bad, you can simply head to the next destination, or if you come across a spot you'd like to spend time exploring, you can. It's your holiday to do as you please. You can wake up to a different view every day in a campervan too – and all without the hassle of packing and unpacking every time.
2. Creature comforts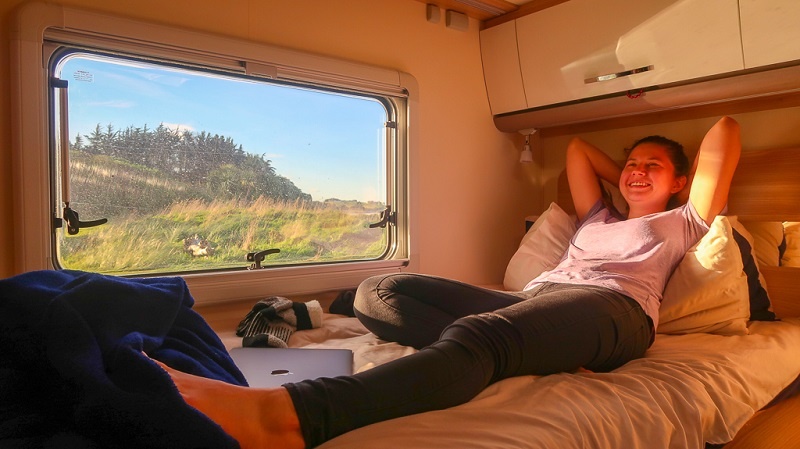 So much more than a bed on wheels, a campervan can truly be your home away from home. Modern campervans offer kitchens, dining areas, large comfortable beds, toilets and showers. Some even have a drying room. Most have plenty of storage too, so you can hang your clothes, unpack your toiletries and stock the fridge with wine and cheese.

You can prepare meals in the kitchen, or some rental companies offer barbecues for hire allowing you to cook outdoors and really make the most of your New Zealand experience.

Top of the range campervans are also well insulated and have heating that will run even if you aren't plugged into mains power keeping you warm and dry day and night. You can even get WiFi, so you'll have no trouble staying in touch with family and friends.
3. Get closer to nature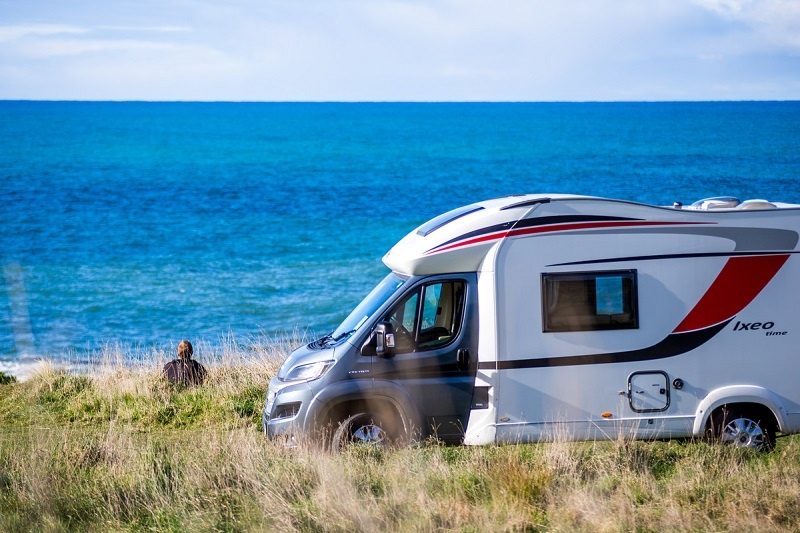 Choose a campervan that is certified 'self-contained' and take advantage of New Zealand's huge range of freedom camping spots, many of which are beachside, by lakes or native bush, or with spectacular mountain views. Imagine going to sleep to the sound of waves crashing just outside, or waking to the sound of bird song on the edge of a forest. Self-contained campervans give you enough reserves of water and power to stay up to three days "off the grid". You can also find freedom camping spots in various towns around New Zealand, although rules differ from place to place, so check at the local visitor centre (i-SITE) if you're unsure.

You can also stay in DOC and Regional Park campsites, Campable sites (private properties around the country), commercial campgrounds and holiday parks. Holiday parks are great for meeting other travellers and a chance to recharge your campervan's batteries, do laundry, empty waste (see below) and stock up on supplies, and many are in fantastic beachfront locations. An app like Campable shows details of accommodation sites and amenities such as LPG stations, dump sites and i-SITE locations around New Zealand

4. Convenience

You can have everything with you all the time in a campervan. Fancy visiting one of the many food and wine, or music festivals on around New Zealand over summer? Most will offer campervan parking, so you don't need to worry about getting back to your accommodation afterwards. If you're planning a round of golf you can park at the golf course, enjoy a cup of tea before you start and easily pop back for sunscreen or a jacket if you need them. And it means you always have a bathroom close by, which is especially handy if travelling with children.
5. Get behind the wheel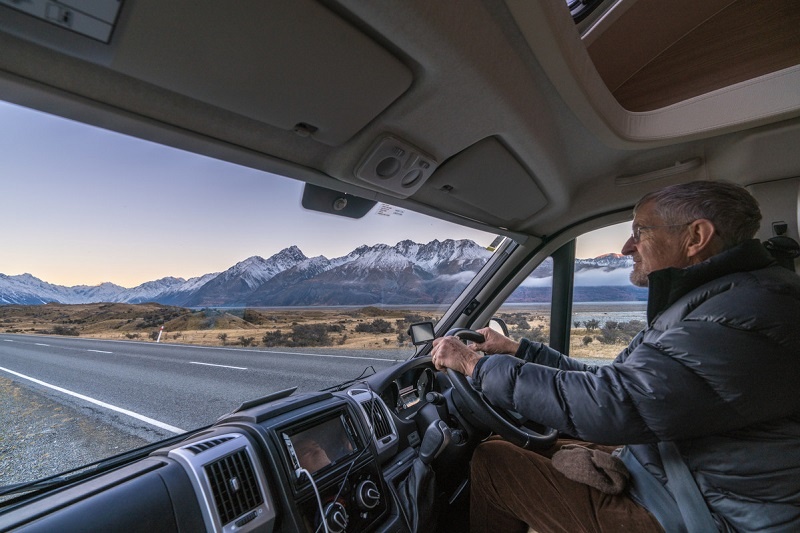 Campervans are easy to drive and don't require a special licence. They generally have automatic transmission, reversing cameras and are ideal for travelling on New Zealand roads.
6. Keeping things fresh


Don't be put off by the idea of having to top up water or empty the toilet in a campervan. The process is quick and easy, will only need to be done every few days and is well worth the freedom a campervan holiday brings. Dump stations and fresh water hoses are at clearly marked sites in many towns, and at holiday parks and some campsites. They can also be found easily on the CamperMate app too.

So, now you know that a campervan is the way to go, it's time to start planning your dream New Zealand holiday. With a one-of-a-kind accommodation experience on offer, our motorhomes are one you don't want to miss. Take a look inside our Ranger 4 and Peak 4 campervans. Watch as our Aussie mates Radley White and Dave Wilcock show you around, and discover their favorite feature!