Tasmanian photographer James Kerstan toured New Zealand earlier this year in a Wilderness motorhome. Follow his adventures in South Island through this epic collection of stunning images that is surely bucket list worthy.
By guest blogger and photographer James Kerstan
Recently I had the pleasure of spending three weeks on the road with my father in Wilderness Motorhome's Peak 4 motorhome. Throughout the trip my father and I travelled over 6,500kms to every corner of the South Island. It's safe to say that we've seen it all and now I want to share with you the top five photography locations I visited on my trip.

1. Milford Sound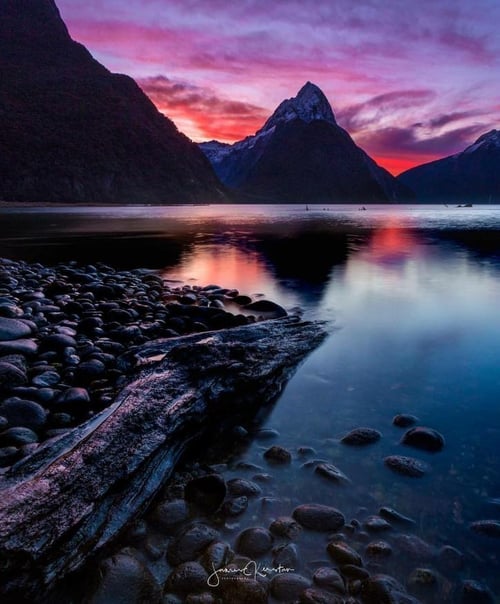 I've been to Milford Sound on two separate trips. On the first trip I drove into Milford Sound with complete overcast and rainy weather. This is without a doubt the best weather condition to see the sound. As you drive in, you're completely immersed between giant snow-capped peaks with hundreds of waterfalls coming off the cliffs right down to the road's edge. It rains in Milford Sound on average 182 days out of the year so if you're driving in, you will most likely get these conditions. However, I have only experienced overcast weather on my first trip in. On the way out and on my second trip I was treated to completely clear skies. This is still great conditions for the drive and it makes perfect conditions for sunrise and sunset at the Sound!
2. Wanaka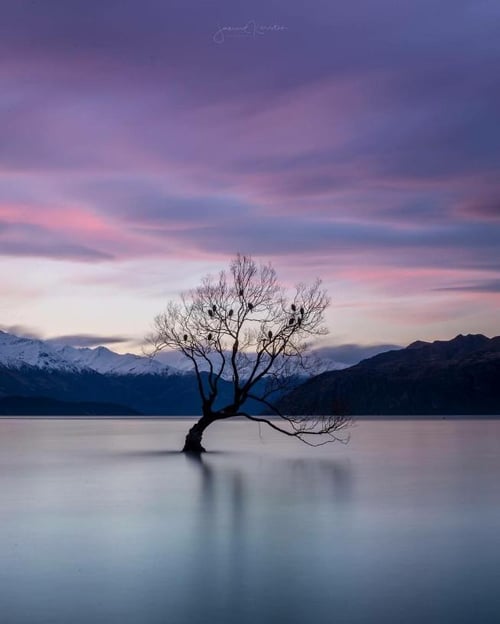 At just over an hour's drive from Queenstown, Wanaka has everything a photographer can ask for! With mountain views from Roys Peak and water views of 'That Wanaka Tree' from the lake edge, you won't be disappointed. While you're there and once the photography is over you can even treat yourself to a meal along the lakefront at one of the many restaurants.
3. Jordale Rocks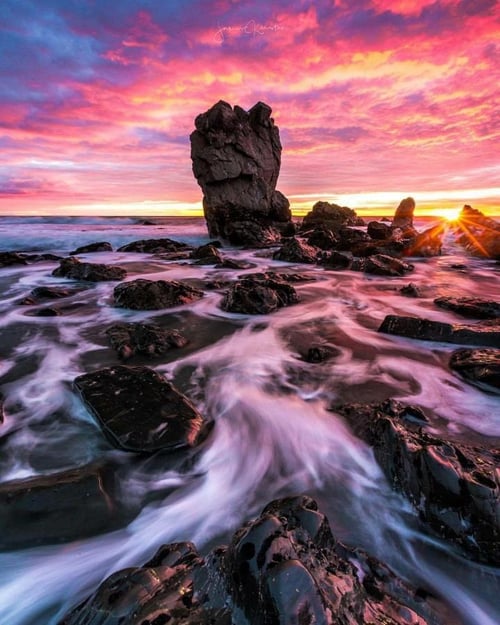 If you're a seascape photographer like myself you'll absolutely love Jordale Rocks on the West Coast, newly discovered with Jordan from Undersoul Photography and Dale from DK Photography we ventured off to Jordale Rocks to capture one insane sunset. If you're planning a trip to the west coast make sure this is on the list to stop by for sunset!
4. Glenorchy Pier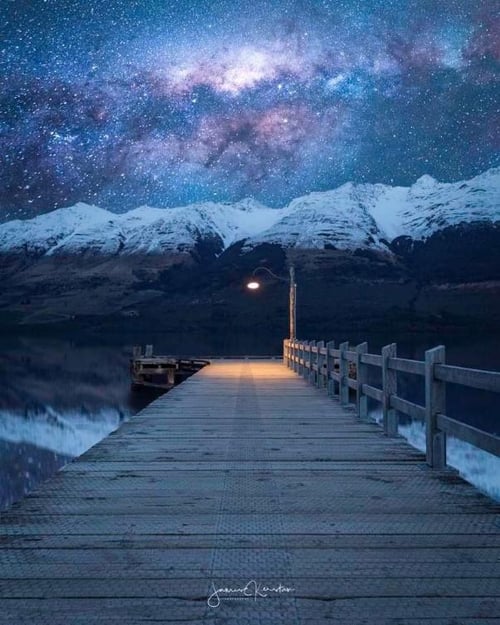 Glenorchy is one of those places that is so close to Queenstown (45min drive) and often missed off the itinerary. If you make it part of your trip you'll definitely be rewarded with some amazing views! With the right timing, you can also be treated to the view of the Milky Way setting behind the mountain range. Milky Way or not, you'll still enjoy some pretty amazing views as you drive in and around Glenorchy passing the water's edge almost the whole drive from Queenstown with plenty of places for photo opportunities along the way!
5. Tasman Lake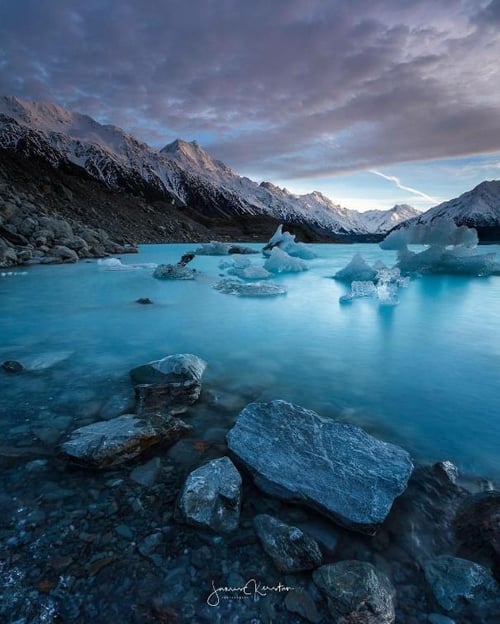 Possibly one of the best photography locations in New Zealand, within the Mt Cook/Aoraki National Park and just a 20 minute walk from the carpark you'll find this amazing view of Tasman Lake. If you go here in the winter months you'll also be treated to the view of the icebergs that have broken free from Tasman Glacier.

If you're planning to go on a road trip to South Island, you can check out some of these awesome locations by following our Mountains to Sea Itinerary which you can download for free.