Join Our Team
We are driven by a commitment to ensuring our guests' New Zealand experience is truly unforgettable. We've gathered together a team of talented and passionate individuals from around the world whose reason for getting out of bed each day is to ensure our guests have a dream New Zealand holiday.
There's nothing we love more than seeing the excitement of holidaymakers as we set them on the road, and sharing their smiles and stories when they return. It's not work - it's dream making.
If you'd like to be a part of a committed and enthusiastic team determined to deliver amazing experiences, click here to view our Job Board.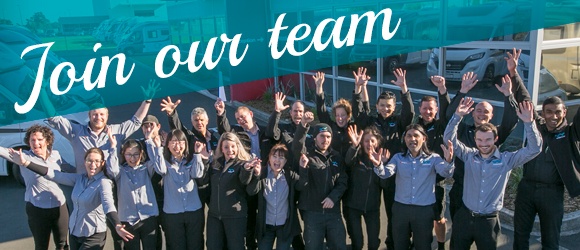 Positions at Our Sister Company
Our sister company
SmartRV
imports premium motorhomes direct from Germany for sale in New Zealand, as well as selling ex-rental motorhomes from the Wilderness fleet. Click
here
to view the current vacancies at our SmartRV in Auckland and Christchurch.