Earlier this month we had the pleasure of exploring the Northland Region of New Zealand in an Alpine 2 motorhome – what an experience we had!Our trip was quite simple really - we started in Auckland and travelled up the West Coast until we reached Cape Reinga – the most Northern point of the country, then travelled back down the East Coast until we arrived back in Auckland.
Here's a little snippet of what we encountered along the way!
We've shared our favourite destinations below in the order that we visited them and described what we loved most about them
– LETS GO!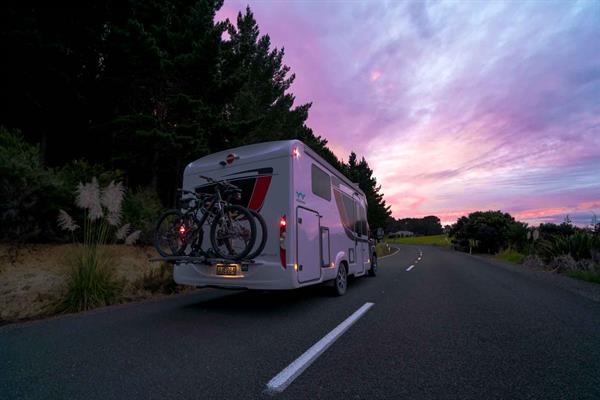 Pouto – Very quiet, and secluded place featuring beautiful beaches with sunsets over the ocean, and of course the star attraction here – a lighthouse nestled in the sand dunes seven kilometres up the beach (accessible by foot or 4WD only). Perfect for those looking for somewhere beautiful to relax and unwind without the crowds.
Lake Taharoa – Dive into this crystal clear fresh water lake with white sandy beaches nestled on the edge of a pine tree forest - the perfect place to pull up for a BBQ lunch and take a dip! This place truly has to be seen to believe. A definite MUST SEE on your Northland adventure!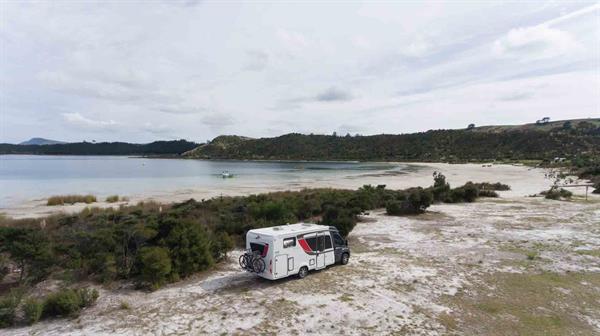 Waipoua Forest – Walk amongst the oldest / largest Kauri Tree's remaining on the planet! Recommend visiting the Tane Mahuta, Te Matua and if you have time – our personal favorite was the Yakas! More info on the walks here: Waipoua Forest Walks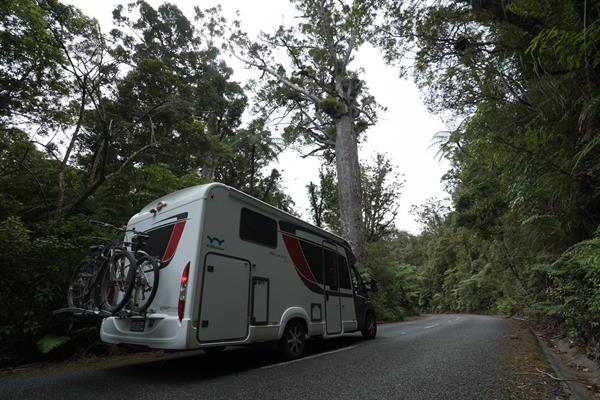 Hokianga Harbour – Beautiful coastal area with panoramic views of the ocean and towering sand dunes across the shore (you can catch a ferry to them and go sand boarding). Spend a day exploring the cliffs and beaches around Arai Te Uru and head to the pier in Omapere with some fish and chips for sunset.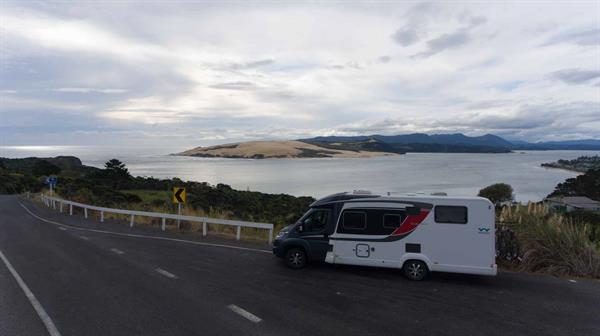 Cape Reinga – The most northern point of New Zealand marked with an iconic lighthouse at the tip –a truly magical place where you can view the Tasman Sea and Pacific Ocean clashing together as they meet. If you want to beat the crowds try to be there early morning or late afternoon. Better yet if you want the real experience, go there after dark and lay beneath the lighthouse looking up at the Milky Way while you listen to the two oceans collide like we did.
Te Paki – Giant sand dunes and desert landscape that meets the ocean. This place is the ultimate thrill seekers playground – hire a body board and set off on an adventure of your own. Trek to the top of these monsters for an amazing view of Ninety Mile Beach below, then race down the dunes to the bottom sliding on your board – and repeat until tired. This place honestly feels so far from New Zealand that it has to be seen to believe. Our second MUST SEE on your Northland adventure!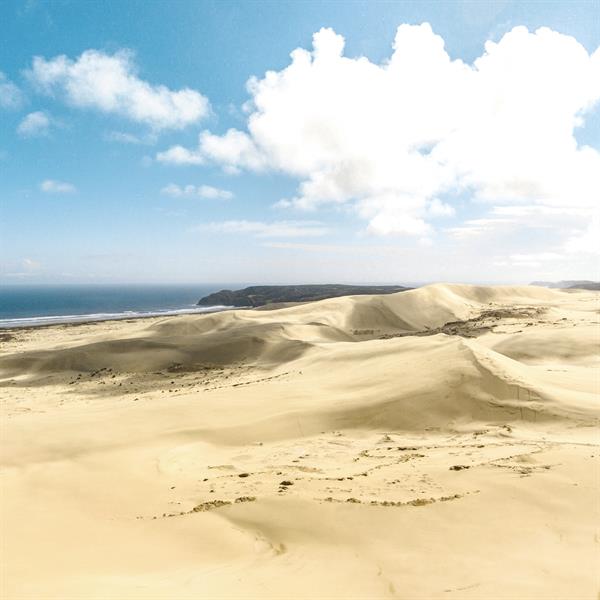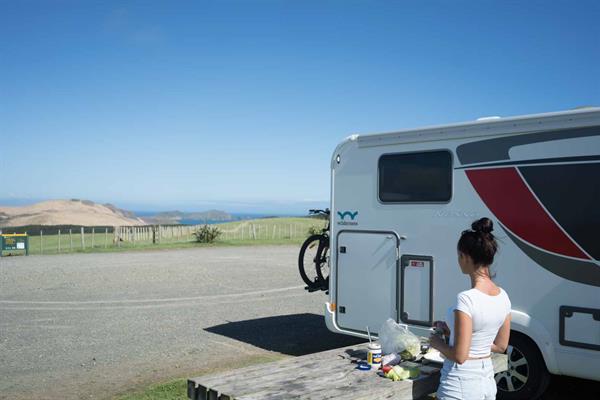 Karikari Peninsula – Pristine white sand beaches and crystal clear water. This area is relatively quiet for how beautiful it is and is completely uncommercialised meaning you still get a strong sense of discovery here! Checkout Karikari Moana for a secluded beach day, Matai & Waikato Bay for pure beauty and don't miss the beachfront freedom camping at Tokerau Beach.
Matauri Bay – A sleepy holiday park right on the beach with prime views of the neighbouring Cavalli Islands. Perfect place to pull up, relax and unwind after a few days on the road. Take a walk to visit the Rainbow Warrior memorial on the hill or for the adventurers explore the shipwreck just offshore with Paihia Dive who run daily tours departing from the shoreline of Matauri Bay Holiday Park.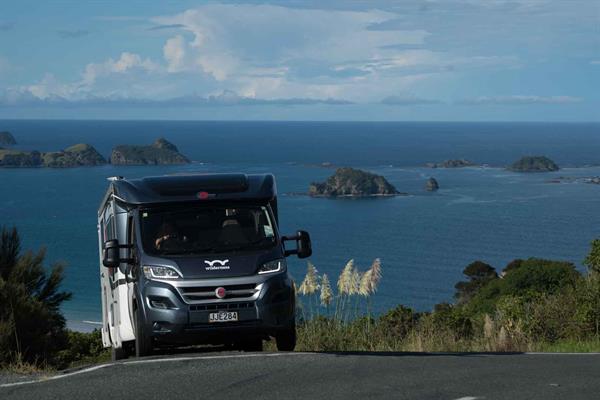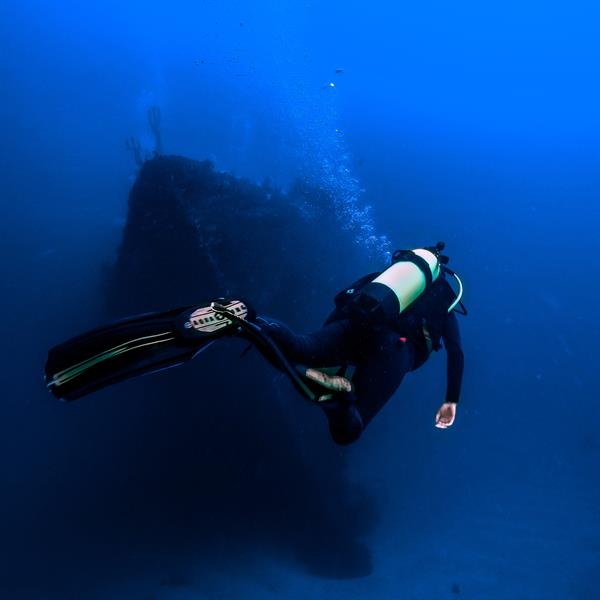 Tutukaka Coast – Long stretches of sandy beaches, secluded bays, steep cliffs and rocky shorelines. Explore the diversity of this area as you hop between its many beaches and bays, climb over headlands or hire a kayak and visit secluded bays that are only accessible by water – what a surreal experience having a private sandy bay tucked into the base of a cliff all to yourself! For the true adventurers head to the Mermaid Pools near Matapouri Bay on low tide and of course we cannot forget to mention the incredible Poor Knights Marine Reserve. A Perfect Day operate daily tours from Tutukaka Harbour to visit the Poor Knights Islands, a truly unforgettable experience - our third and final MUST SEE on your Northland adventure!
Mangawhai Heads – Relaxing calm water, white sand beach with a really cool vibe! Learn to surf, relax on the beach or hang out and snack at the food stands on the hill – whatever you decide to do your going to enjoy this little slice of hip and happening heaven! There is just something about this place that we really enjoyed and we hope you do too – good vibes!
There it is – our favourite destinations and 3 MUST SEE'S for your adventure through Northland.
We had such an amazing time exploring this region and can honestly say that we would not have had half the experience we did if it wasn't for our Wilderness Motorhome.
Never have we felt more at home and stress free while travelling - thanks to the on-board Wi-Fi we were even able to stay connected with our friends and family throughout the entire trip which was a really nice feeling.
The most difficult part of this trip was saying goodbye to our home away from home, so we decided to say "see you later" instead and are now looking with excitement to our next Wilderness adventure.
– We can already hear the South Island calling…