Australian bloggers and serial travellers Alex and James Lock travelled the North Island in a Wilderness campervan last August and they explain why you should visit New Zealand in Winter.
It was the middle of Winter in New Zealand, and we were expecting to freeze as soon as we left the international Auckland terminal, but it was surprise to walk out into a very pleasant evening. There wasn't a queue in sight, boarding the bus was as quick as you can say 'Kia Ora', we were already on our way pick up our motorhome for the week.
Perhaps people are missing a trick here we were thinking… sure Summer is warmer and the beaches are buzzing, but here are our top 9 reasons why we think travelling New Zealand in Winter can be better!


Less tourists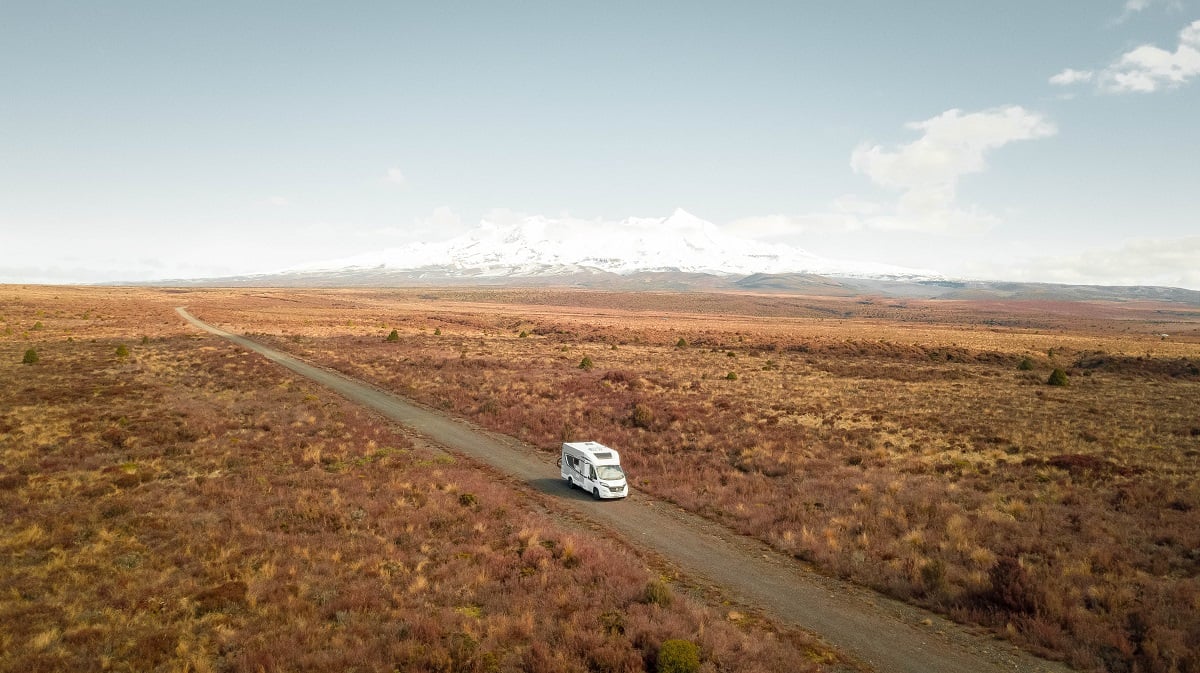 In Winter the crowds reduce up to half and it's noticeable. On our road trip with Wilderness NZ, travelling around the North Island was like a ghost town in some places, often with roads all to ourselves.
It was the perfect time of year to soak up some of the more touristy hotspots, and not have to worry about getting there early to avoid the crowds.


It's cheaper!
Aside from the ski fields, NZ in Winter is 'off season' and is a much cheaper option if Summer rentals are coming in a little high. There are often more deals around on both motorhomes and accommodation choices making it a very affordable holiday.
Save those dollars for your evening hot choccy and Winter activities!


Snow Covered Scenery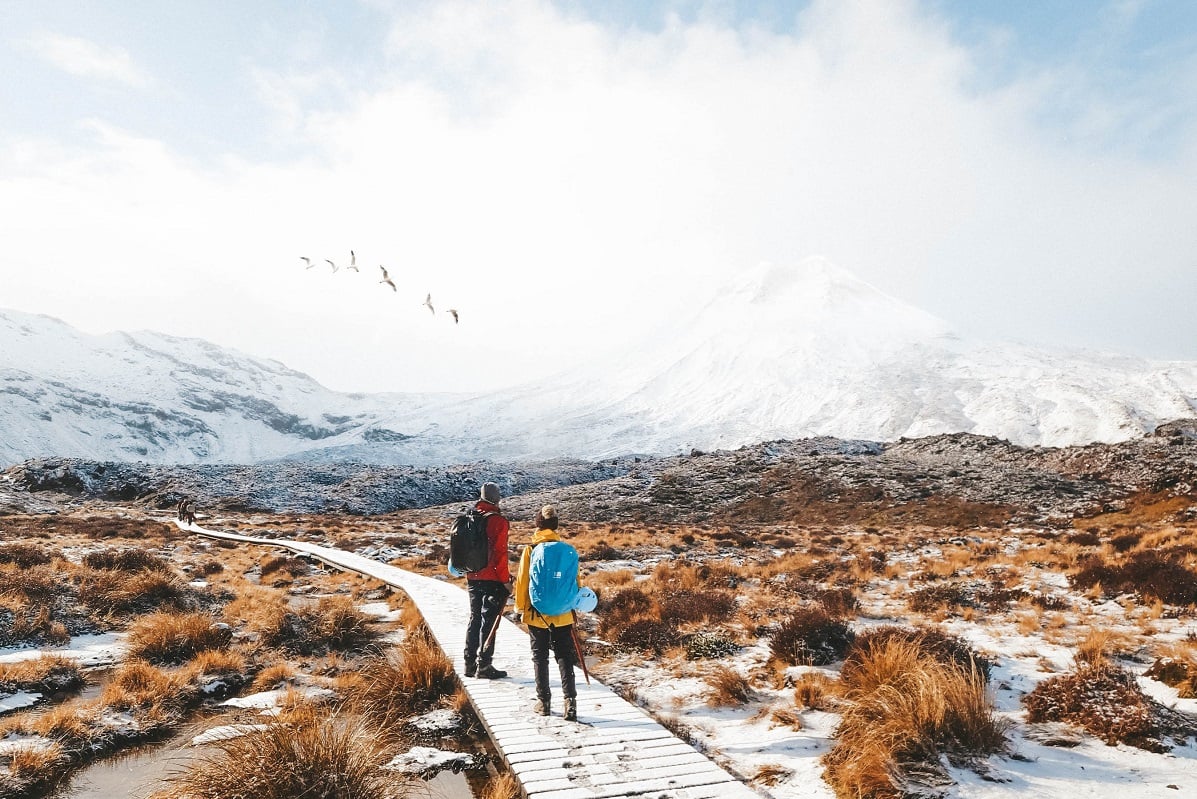 Let us tell you, all those stunning snow-capped mountain Insta-shots are not taken in Summer! If you want to experience the true snowy magic in New Zealand then the best time to go is in Winter. The mountains appear so much bigger, road tripping through the majestic white scenery is remarkable itself. Some of the most incredible hikes are still do-able in Winter, we decided to tackle the Tongariro Alpine Crossing and were treated to spectacular white views


Campsite choices
We used the Wilderness NZ travel app which told us all the campsites in the area – there are ample sites but some only have 3-5 parking spots. Luckily, we never had an issue finding a space for the night but can imagine in Summer this could cause a little bit of extra driving around if some areas are full.


A cosy motorhome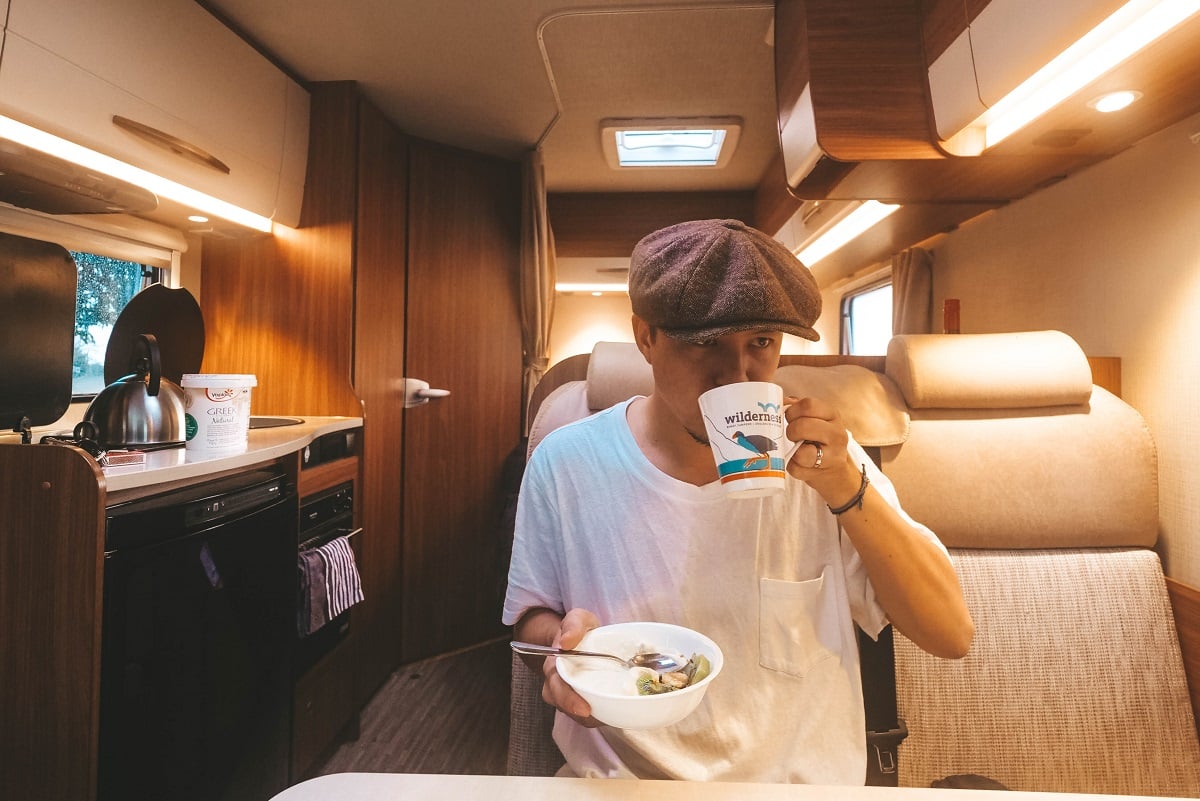 All Wilderness NZ motorhomes are kitted out with a heater that works on gas when Freedom camping, or mains power when plugged in at a campsite. One thing we were conscious of when thinking about how cold it could be during the night. There was nothing better than waking up to incredible beach views from the cosy, super warm RV, enjoying our coffee and planning our activities for the day.


Ski opportunities
For all those ski-bunnies the ski zones across North and South are unmissable. Whakapapa is a popular field in the North, travelling South – take your pick from Wanaka and Queenstown, areas considered amongst some of the best ski destinations in the World.


Cheaper flights
Travelling from Sydney, a flight to Auckland is cheaper than a flight to Perth – crazy right? There are so many flight deals around during Winter, especially for Sydney-siders who are looking to escape their Winter for some Winter activity and glorious scenery.


Spas & hot springs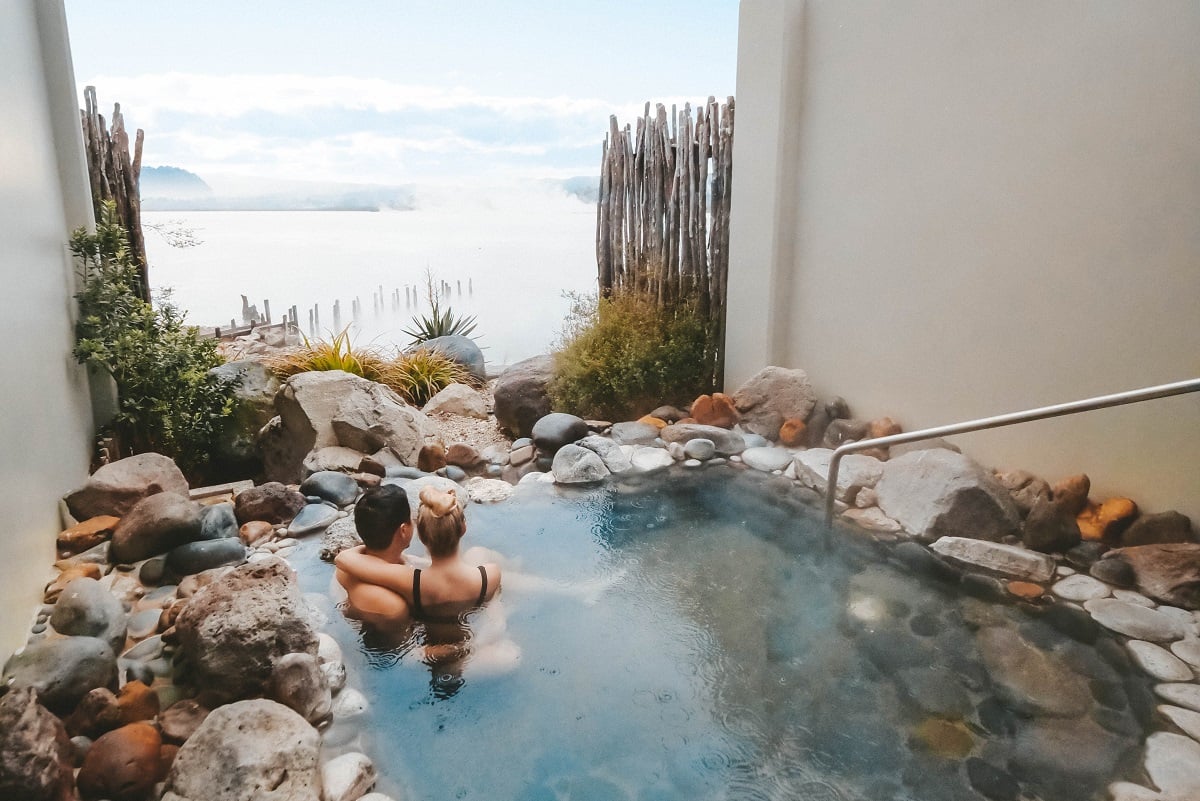 There are many free geothermal hot pools best enjoyed in the colder winter months. Particularly around the Taupo and Rotorua areas – the heart of the Geothermal region, man-made spas are worth a visit. Waters are channeled from the natural springs and fed through to help relieve those aches and pains from Winter hikes, or simply a lovely warm bath whilst enjoying the bubbling mud views!


Sunny days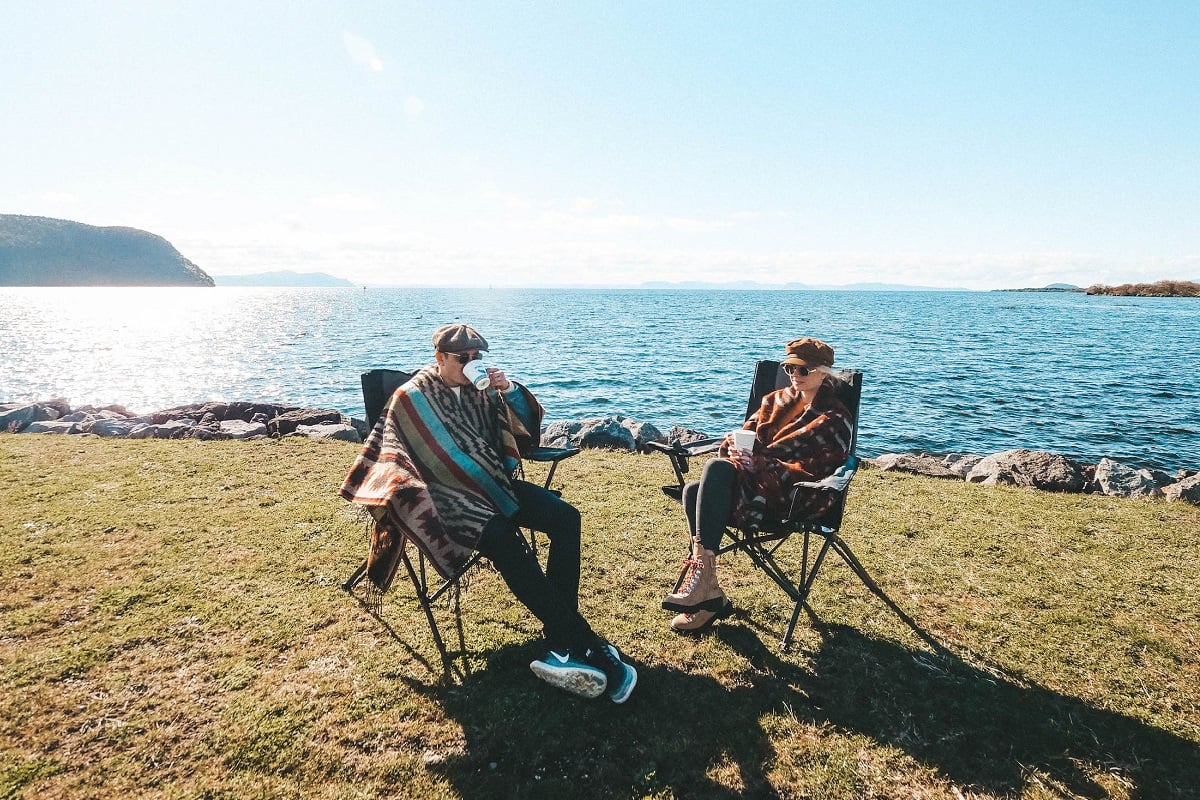 Yes, the temperature drops in Winter, but we were surprised to be walking around in just a tee when the sun came out! You really need to travel quite high up to reach the snow, it's rarely at ground level and can actually stay fairly mild. The sunny days were a beautiful welcome, and a wonderful opportunity to enjoy lunch outside.
Would you consider travelling to New Zealand in Winter?
Written by TwosomeTravellers. All opinions are our own.
Need more inspiration? Take a look inside our Ranger 4 and Peak 4 campervans. We're sure they're ones you don't want to miss!