John and Justine Payuran, two registered nurses from California, recently travelled the South Island in a Wave 2 from Wilderness Motorhomes. They recount the highlights of their trip and why they choose to discover New Zealand in a campervan.
My husband and I are huge fans of immersing ourselves in a new culture, exploring breathtaking views and landscapes, finding the best hiking trails, as well as discovering routes less traveled. It's definitely not a surprise that we chose New Zealand as our next travel destination, especially to celebrate my birthday.
Traveling in a motorhome has always been on our travel bucket list. We had already envisioned the endless possibilities and flexibility that spending days or even weeks in one could bring, especially since our style of travel usually comprises of early rises and full day, loaded itineraries to make the most of our vacation. Considering the fact that we only had ten days to explore the South Island, it was truly convenient to have multiple detailed itineraries available on the Wilderness website to guide travelers with limited traveling days. The itineraries page feature detailed itineraries based on the number of days you intend on spending on either the North, South, or both islands. It is meant to guide every type of traveler, and is flexible enough to be mixed and matched, but also allows room for creativity. For this trip, we chose the "Mountains to Sea" (South Island) itinerary. It made our road trip so seamless, already having the detailed guide to the "must see" places and National Parks, but also gave us room to get creative in adding activities and hikes, as well as activities from some of those places.
On this monumental trip, we highly recommend setting aside some time to do walks and hikes like our favorites, the Roy's Peak Track in Wanaka and Hooker Valley Track in Mount Cook. If you are a fan of doing once in a lifetime experiences like us, we highly suggest doing the Shotover Jet Boat Ride in Queenstown and the Heli Hike in Fox Glacier. Another must do is cruising around Milford Sound, one of NZ's most spectacular natural attractions. There are countless activities to choose from, suited for every traveler, so we suggest doing some research to see which best suits your tastes.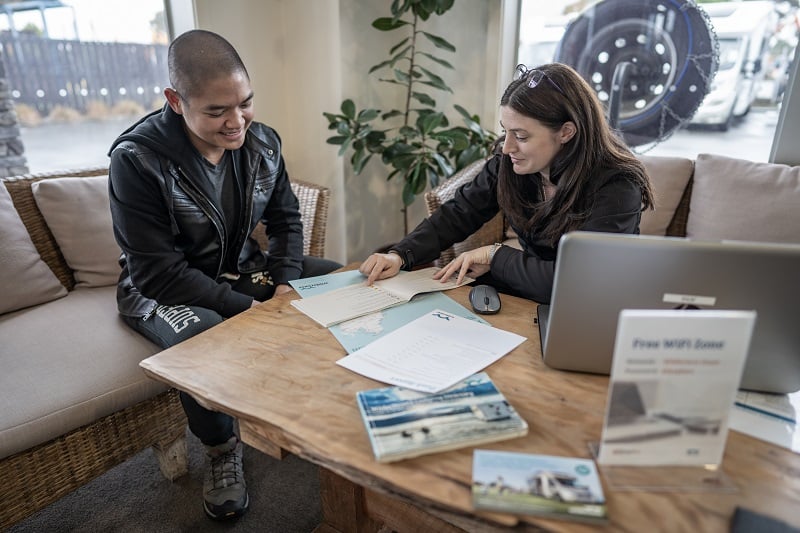 Choosing the right motorhome as you go on one of the most epic road trips of your life can truly shape your holiday. We chose Wilderness, not only because of amazing reviews, but also because of their unparalleled customer service especially in the consultation stage. They take pride in their company and their product, show integrity and offer an enormous amount of support to their customers. Their luxurious motorhomes truly speak for themselves. We chose the glorious Wave 2 as our home-on-wheels on this holiday, and we cannot stop raving about how this was the perfect choice for a couple like us. We're not exaggerating when we say they have EVERYTHING in the motorhome.
Need advice on what to pack when embarking on your motorhome road trip? Just the essentials for the adventure of a lifetime - hiking clothes, reliable pair of hiking shoes, bug spray, sunblock, a hat, sunglasses, and a light rain jacket (yes! you never know when you'll need this in NZ). As for cooking and bedding essentials (pots and pans, utensils, pillows and bedding), you don't need to bring any of these as your motorhome will have these all ready for you to use. You truly just have to bring your enthusiastic selves ready to see exhilarating NZ sights and landscapes in the comfort of your motorhome.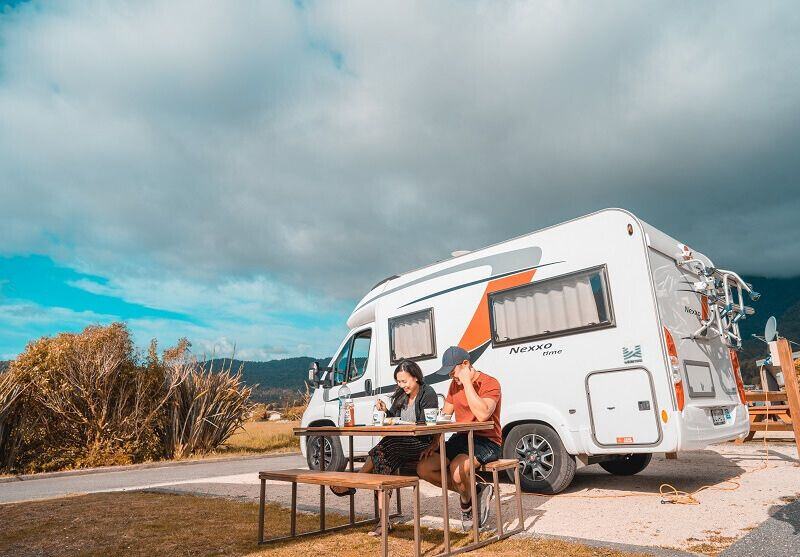 Our experience road tripping around NZ's South Island on a motorhome has been nothing short of tremendous. The comfort, flexibility and freedom it gave us truly made a difference in our journey. Living in a "rolling house" enabled us to eat when we want to eat, stay when we want to stay, and leave when we want to leave without rushing or worrying about "checking in" to a B&B or hotel, especially when you're located in a remote area where the next accommodation may be hours away. It enabled us to embark in adventures whilst having a piece of "home" with us. It made us feel at ease knowing that we always had all our belongings with us at all times. One of the highlights for us was only having to unpack once, and not having to go to multiple accommodations in the duration of our trip. It truly felt like we moved in to a home for ten days.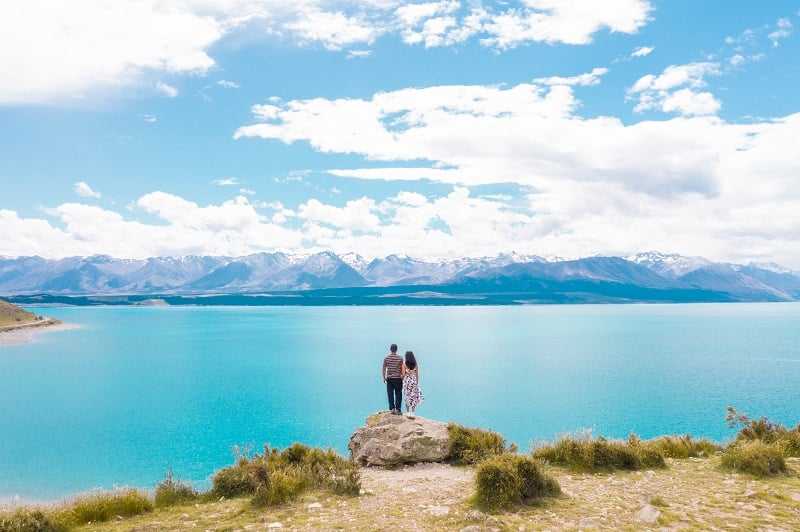 Although our journey in NZ's South Island has come to an end, our hearts are filled with gratitude having experienced what New Zealand has to offer - from breathtaking landscapes, picturesque valleys, glaciers, lakes, and hiking trails, to unplanned discoveries of hidden gems, New Zealand truly left us beaming with joy. We can ultimately say that choosing Wilderness was key in letting us have the best vacation, we are already thinking about coming back! If you or any of your loved ones are thinking about going on an epic road trip in NZ, please do yourselves a favor and choose one of the Wilderness motorhomes as your home for your vacation. It will be the best decision in your travel bucket list, and yes, you can thank us later.