Tasmanian photographer James Kerstan returns to New Zealand for a winter wonderland road trip in the South Island.
As a landscape photographer, I'm always looking for the classic grand vista scenes, wild dramatic mountain peaks and inclement weather. When Wilderness came to me with the opportunity of spending 12 nights on a solo trip around New Zealand's South Island in their Wave 2 motorhome I jumped at the opportunity.
This trip I decided not to plan an itinerary, instead I simply had a rough idea of a few places I'd like to visit and I'd let the moment of the journey decide where I'd like to head to next along the way.
From picking up the motorhome I knew that this would be my home away from home for the next two weeks and it had all the extra features that I require to have a successful trip, double glazing on the windows to keep me warm in -5ºC weather, unlimited fast Wi-Fi, a power inverter to charge my gear on the road without having to be reliant on finding a caravan park and all the essentials like a kitchen, shower, heater and bed!
Setting off on my journey I visited a few key highlights of my trip. The first night I was treated to a winter wonderland under the stars on the Mt Cook road, I was able to take my first shot of the trip and get some nice stars over the beautifully snow-capped Mt Sefton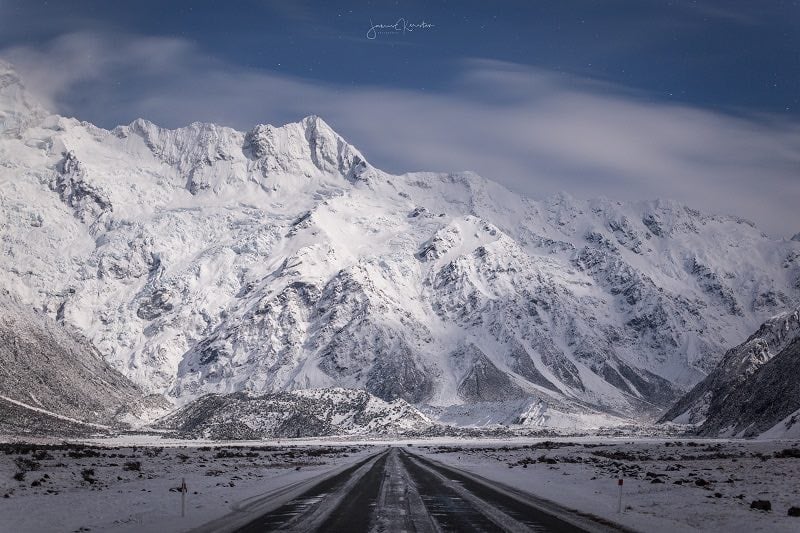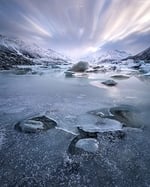 Waking up to a grand landscape covered in ankle deep snow I headed off on the pre-sunrise hike to Tasman lake. This lake is fed by the enormous Tasman glacier that is retreating at an alarming rate, although it is definitely concerning it makes some great conditions to capture sunrise as the giant chunks of glacier fall off to form awe inspiring icebergs right in front of you.
Milford sound would have to be my favourite destination in the whole of the South Island, it's said that it rains 182 days in the year but on each occasion, I've been here, I've been treated to clear skies, amazing views, and incredible sunrise/sunsets.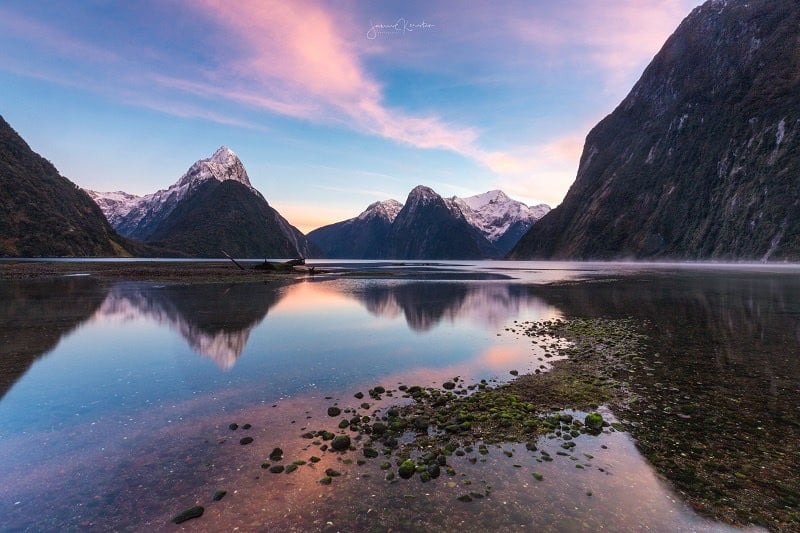 Keeping to the trend of amazing scenery I stopped by Wanaka one morning for a sunrise, I wasn't meant to get a sunrise that morning but a stubborn alarm woke me up and I couldn't miss the opportunity. Arriving pre dawn I was able to see the beautiful explosion in the sky unfold while enjoying the peaceful atmosphere of the lake around me.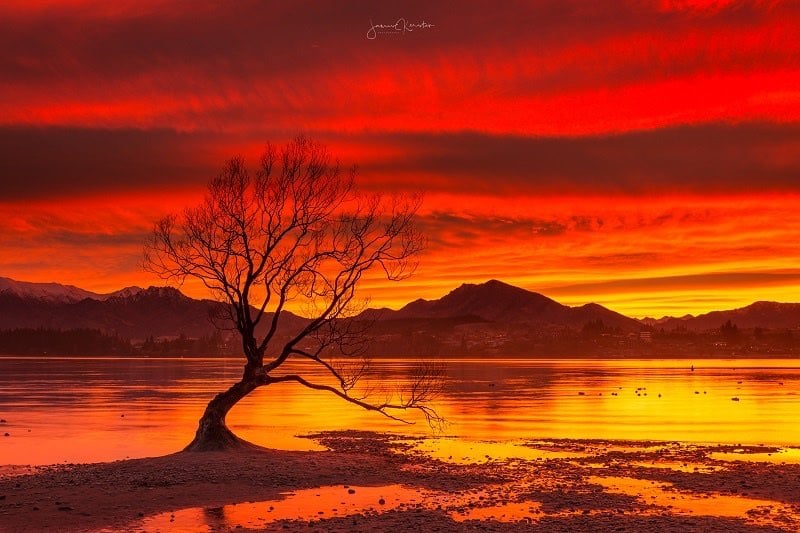 A favourite passion of mine is astrophotography, this trip was not timed to be good for astro photography as it was set around a full moon which meant that out of the two weeks I only had a window of 2 hours to possibly capture the milky way. That's only if the clouds kept at bay and the weather was right for it. Was I lucky! The one night I could possibly capture the Milky Way and the weather was in my favour! I was in Queenstown and had two locations suggested to me by a fantastic local photographer Kirsty Tamatea. I headed off to Jacks Point and the Remarkable lookout, where I had the road to myself which meant I could capture some car trails using the lights of the motorhome.
This would have to have been one of my all-time favourite landscape photography trips that I've been on. Visiting new locations, exploring what NZ has to offer and meeting new people.
It truly was a pure New Zealand experience. Thanks to Wilderness Motorhomes for their incredible customer support and the opportunity to have such a great trip!