NZ photographer Rachel Stewart is a regular on the road with Wilderness Motorhomes. She's making a name for herself on Instagram with her beautiful scenics shots of New Zealand.We caught up with Rach when she returned from her recent South Island adventure in our Alpine 4 to talk photography, the world of Instagramming and how she rates traveling with Wilderness.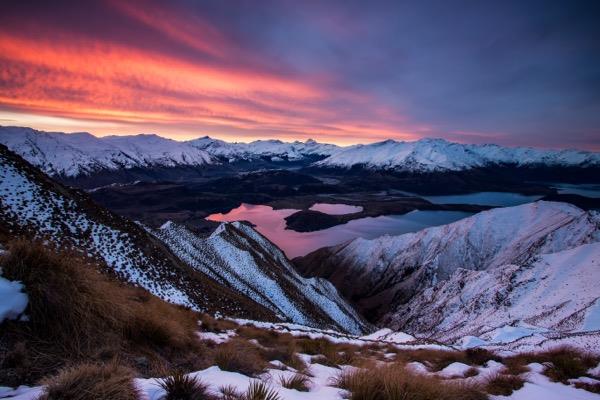 Tell us a bit about your journey as a photographer, how did you get into photography?
It all started by taking photos on my iPhone while I walked the sunset every night along the beach. I loved that I could capture that one moment that meant something to me in a little picture. I bought my first DSLR not long after that, and then the photography journey really began for me. Through my 20's I had always taken photos while I was travelling through different countries, and had always had an interest in photography, but I had never really realised how powerful a photo can be.
Two of my closest friends are great photographers and are very inspiring people, so I had joined Instagram to follow them. One of them happens to be an award winning surf and long exposure photographer (@photocpl), and it was his inspiration that led me into the world of landscapes and long exposures. My best friend Magenta Hyde is a whale videographer and photographer and her amazing underwater photography and passion for nature is a huge inspiration.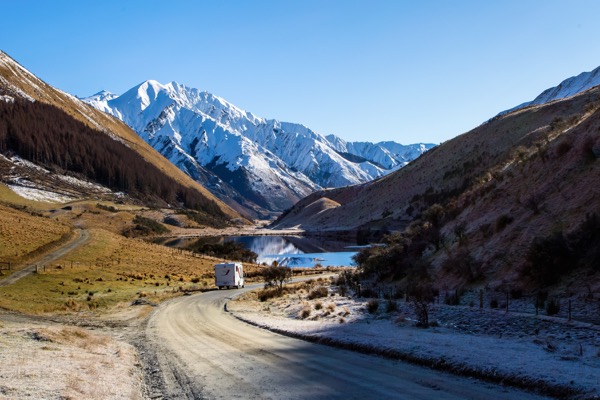 You've got quite an impressive following on Instagram, how has social media changed the way photographers can approach their trade?
For photographers everywhere and in particular those in the landscape arena, I think it has changed things completely. A photographers work can now be seen other than in a gallery or a magazine. The potential to get noticed is huge, and the variety of work available has grown considerably. I think it's a great thing.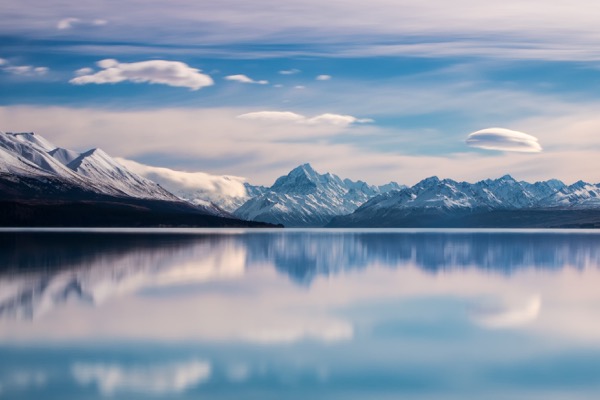 What tips would you have for someone wanting to develop their photography skills?
Some things I lived by when starting out were:
-Try and find your style, and keep some consistency with it. Something that makes your shots signature.
-Find other photographers who inspire you. Ask them questions :).
-Learn the basics. Do some research into what settings you should be using for certain conditions. I did a lot of online research when I was learning.
-Go to photography workshops , or just meet other photographers. Even talking about photos helps in the learning process.
-Go out and take photos. Just keep doing it. You don't have to use them all, Just be with nature, she is inspiring and a great teacher!
-Be prepared. Do check the weather, investigate where you are going, what the conditions will be like. It's easier than a mad scramble trying to catch the best compisition in the best light (I should take my own advice!).
-Which brings me to a bit of advice that I once read and has really stuck with me.
'Not every scene makes a good photo'. I don't know why, but it's something that I ask myself every time I am taking photos.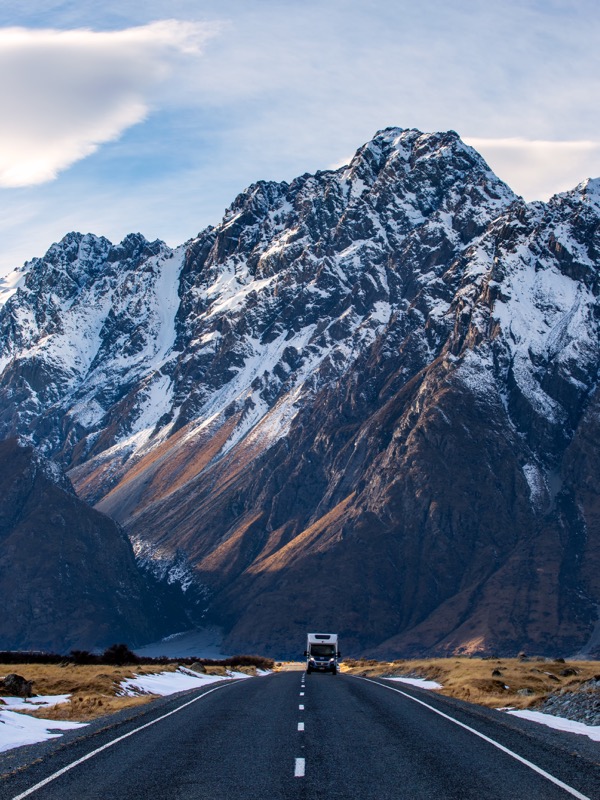 What are your 3 favourite spots in the North Island ?
Mount Maunganui and Papamoa (of course .. I live there). Being a surfer, there is nothing better than summer at the beach.
The Coromandel .. Take me anywhere here and I'm happy
Ahipara. This tiny little coastal town up north is where you can surf all day, drive on the beach, and get the best fish n chips for dinner.
What are you 3 favourite spots in the South Island ?
Mount Cook. That mountain has my heart.
Wanaka. Lakes, mountains, hiking, swimming .. Some of the best photographic spots in the world lie here in Wanaka
Fiordland. So much here to explore. The scenery is just breath taking and I can't wait to see more.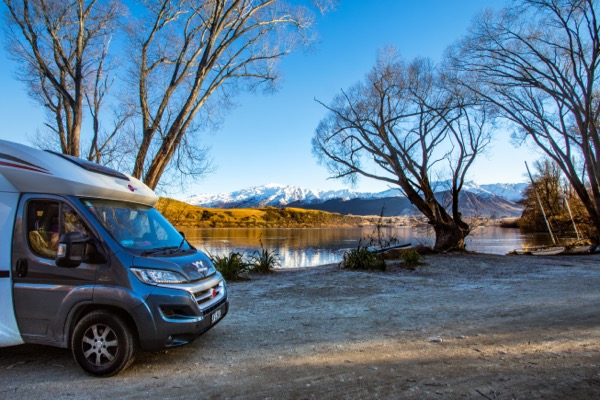 What are the benefits of travelling by motorhome on the photo road trip?
It is 100% the best way to see NZ. There are so many freedom camping spots around the country. As a photographer, being able to wake up where I need to be and just step out of the camper to take the photo is a dream.
Being able to choose where we want to be , what view we want with our lunch , sleep when we want to, it's amazing. It also allows us to travel more efficiently and make the most of our time.

What are six must haves you pack on a road trip?
Camera gear
Hiking gear
Phone / maps
Music
Chargers
Coffee
Lollies :)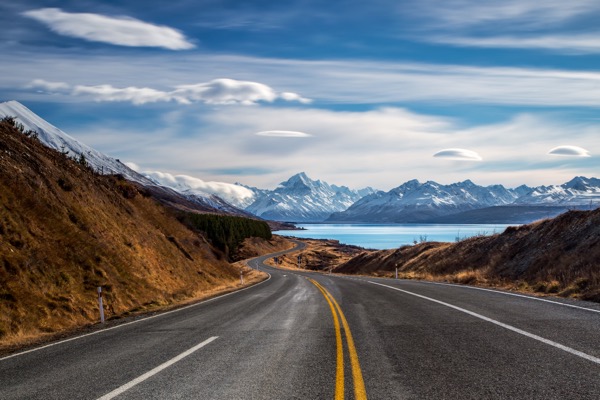 Eating on the road, what are ten essential ingredients you stock up on before a trip
Coffee
Nuts
Dried fruit
Fruit, lots of apples, grapes, bananas, pears
Coffee
Lollies
Cheese and crackers
Pasta
Salad
Must not run out of coffee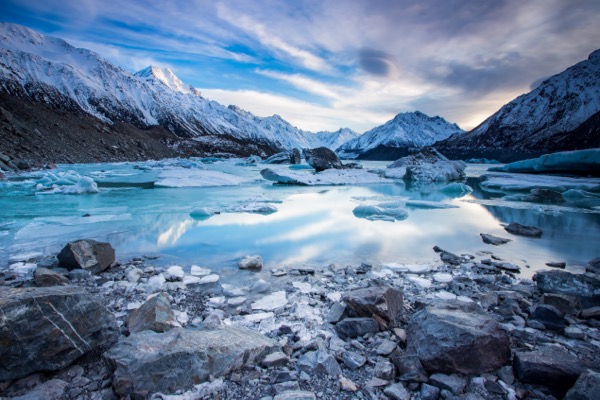 How have you found Wilderness Motorhomes
I have only ever travelled with Wilderness, and it was like being in a palace on wheels, so I wouldn't go with anyone else for motorhomes!
Wilderness motorhomes are luxury.
What advice would you have to someone coming to NZ from abroad, ideally how long would you take to explore NZ and where would you go?
Definitely explore by camper.
I think the ideal trip wouldnt be any less than a month (the longer the better).
1 week in the North Island
3 weeks in the South Island
North Island Must Dos:
Far North, Cape Reinga, Ahipara , Te Paki sand dunes, Doubtless Bay
Mangawhai
Goat island
Coromandel (both sides)
Raglan
Mount Maunganui
Rotorua
Central Plateau
East Cape
Taranaki
South Island Must Do's:
Nelson / Abel Tasman
West Coast
Mount Cook
Tekapo
Twizel
Ohau
Wanaka
Queenstown
Glenorchy
Milford
Catlins