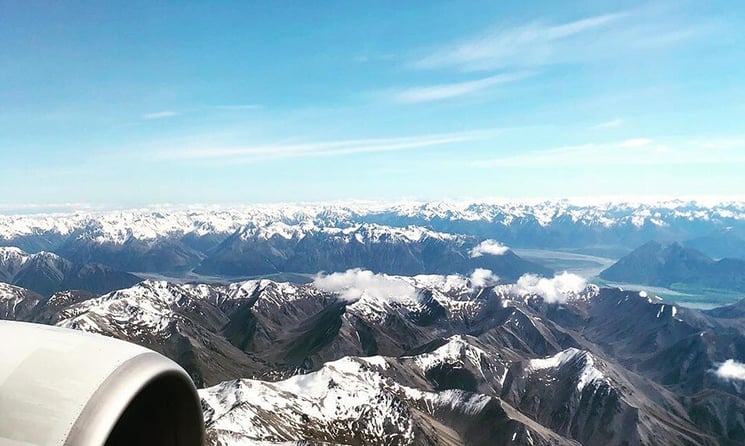 International visitors have two choices of where to pick up a motorhome or a campervan to begin their New Zealand motorhome journey — The Garden City or The City of Sails.

Christchurch (The Garden City) offers a more relaxing and scenic welcome to the country. Auckland (The City of Sails) will allow you to hit the road fast in search of adventure. Both cities are surrounded by stunning scenery and offer their own unique experiences.

In this blog, we look into the reasons why you should consider doing what most people don't — beginning their motorhome journey in Christchurch and ending it in Auckland.
The feeling of spaciousness
Christchurch International Airport is New Zealand's newest airport having been recently upgraded with work finishing in 2013. For a population base that's less than a quarter the size of Auckland, this airport feels bigger due to fewer numbers of people moving through it.

Fly into Christchurch and begin your holiday with more space and time to find your way if you want a more relaxing:


Customs and bag check experience

Terminal — to stretch out the jet lag after your long-haul flight

Arrival into New Zealand — with less people to navigate around.





Space and freedom
Recent Wilderness travellers, Jasmine and Alfred, share their reasons why picking up their motorhome in Christchurch and dropping it off in Auckland worked so well.
"You should consider picking up your motorhome from the South Island because:
There's less traffic and people in the South Island. That makes it easier for foreigners to adjust to driving upon arrival.

There are more freedom camping sites in the South Island. That applies to DOC sites as well. So when driving to the North Island, you can manage your expectations and budget easier."
Take a look at our Christchurch to Auckland campervan itinerary.
The welcome of majestic mountains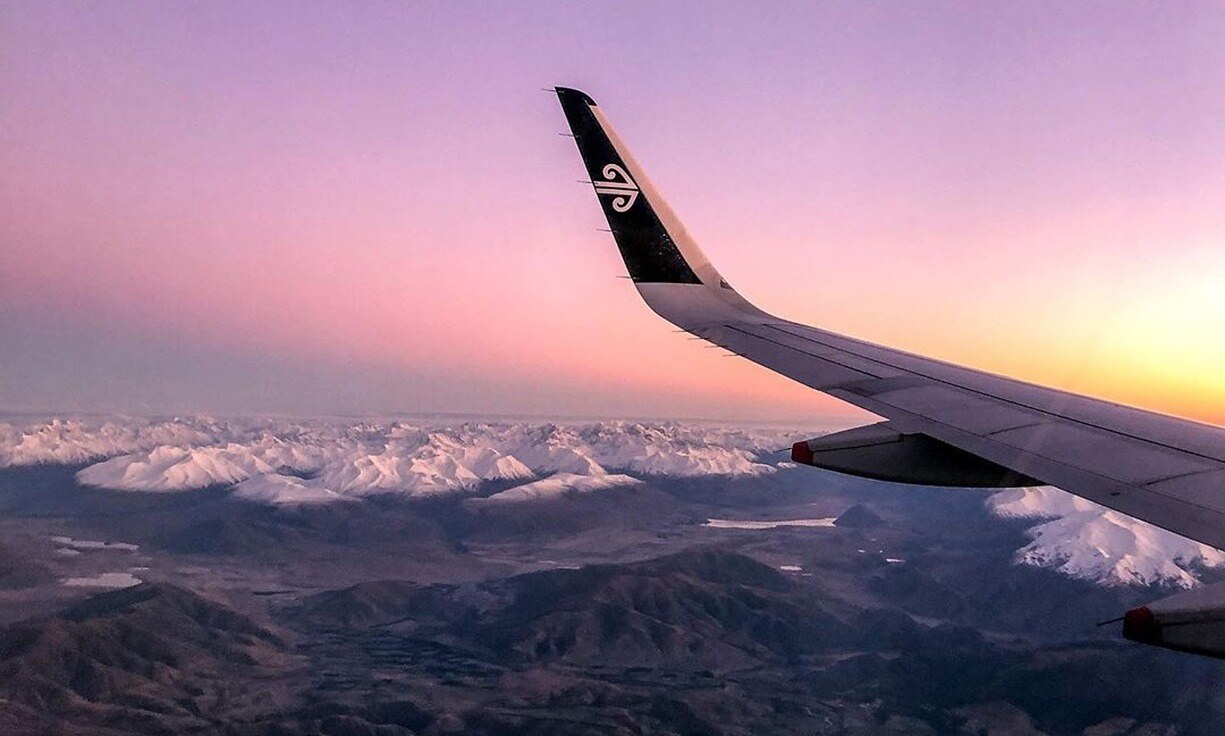 Cross your fingers and hope for relatively fine skies when arriving during daylight hours to Christchurch International Airport — the magic of the mountains is waiting.

Almost all overseas flights approach Christchurch by flying over the spectacular Southern Alps. This mountain range is the backbone of the South Island — extending from Fiordland all the way north to Marlborough.

It's a captivating introduction to New Zealand, especially if you haven't been here before. A number of the country's tallest peaks are visible on your slow descent into the South Island's largest city.

Flying into Auckland offers stunning views of the Hauraki Gulf and the surrounding hills — but not awe-inspiring mountainscapes.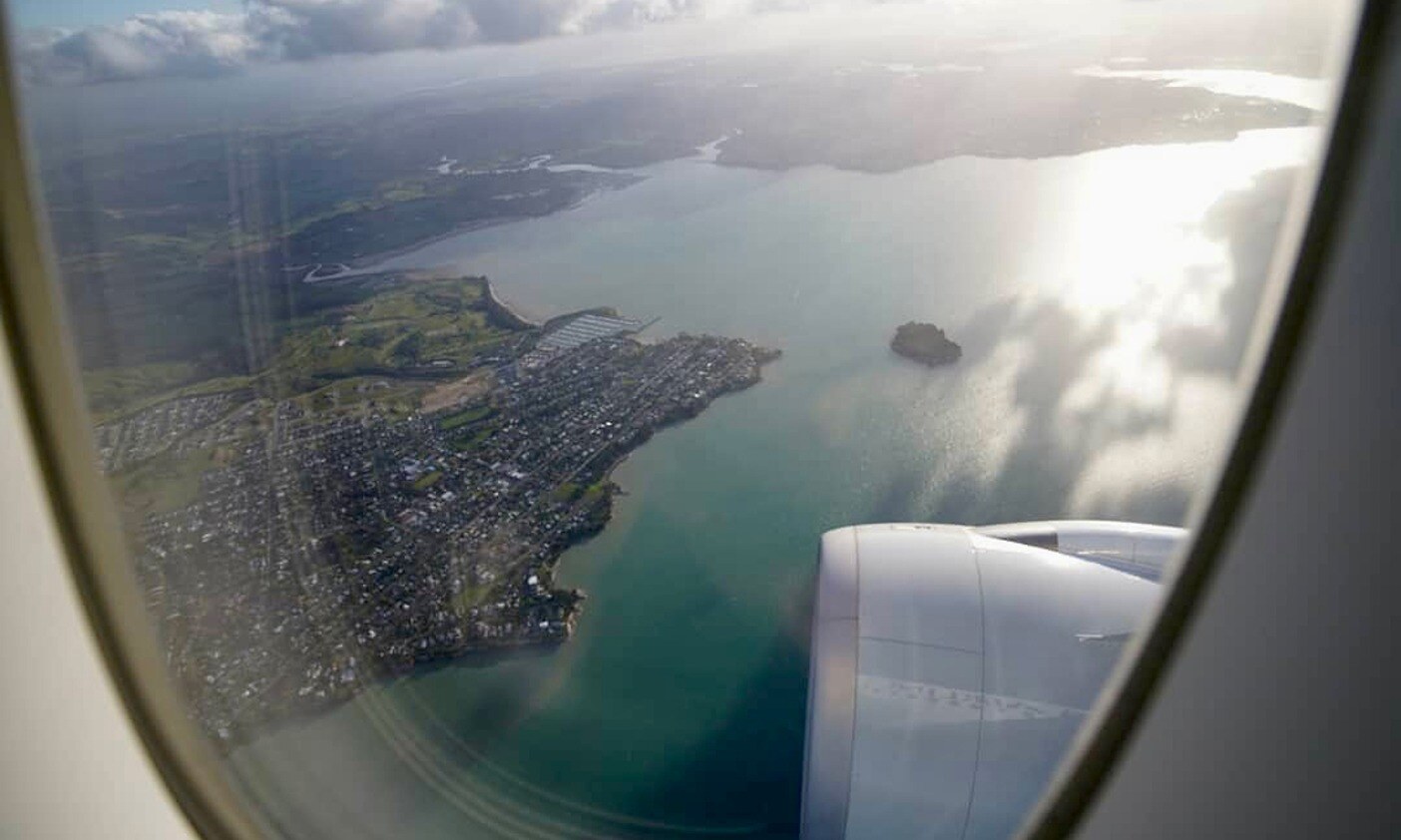 Read about why New Zealand is a great road trip destination.
An optical illusion?

You may feel like you're flying towards some kind of illusion while approaching the Southern Alps. Māori gave this range the name Kā Tiritiri o te Moana — which suitably translates to the mirage of the ocean.


The easier introduction to New Zealand roads
If vehicles in your home country are driven on the right side of the road, it may be challenging to switch to left side driving in your campervan rental. The size of the city you begin driving in can sometimes amplify this experience.

Auckland has a population of around 1.65 million people whereas Christchurch has a total of about 380,000. It goes without saying that there are fewer vehicles — and therefore more space — on Christchurch roads.

For a less-stressful introduction to driving on New Zealand roads, Christchurch may be the city that best suits you.

Find out about driving a motorhome in New Zealand for the first time.

The weather and the climate
Weather can be fickle, but there's one guarantee when travelling by motorhome hire across New Zealand — as you move north, the average temperature will gradually increase.

Beginning your journey in Christchurch and ending it in Auckland will likely result in warmer weather as your holiday progresses. This trend will generally hold true regardless of what time of year you decide to hit the road.

In New Zealand, when you're further south:


Evenings are cooler

Daylight hours are longer in summer and shorter in winter

Snow is more likely to fall at any time of the year — particularly in the mountains.




If you prefer to start in cooler climes and move towards warmer temperatures, commence your motorhome road trip in The Garden City and end it in The City of Sails.

Get more detail on seasonal weather in New Zealand.
The scenery
The South Island's globally recognisable scenery has a lot to thank Lord of the Rings for. With natural beauty around every corner, your travel itinerary deserves to include some breathtaking parts of the south before you head north and cross Cook Strait.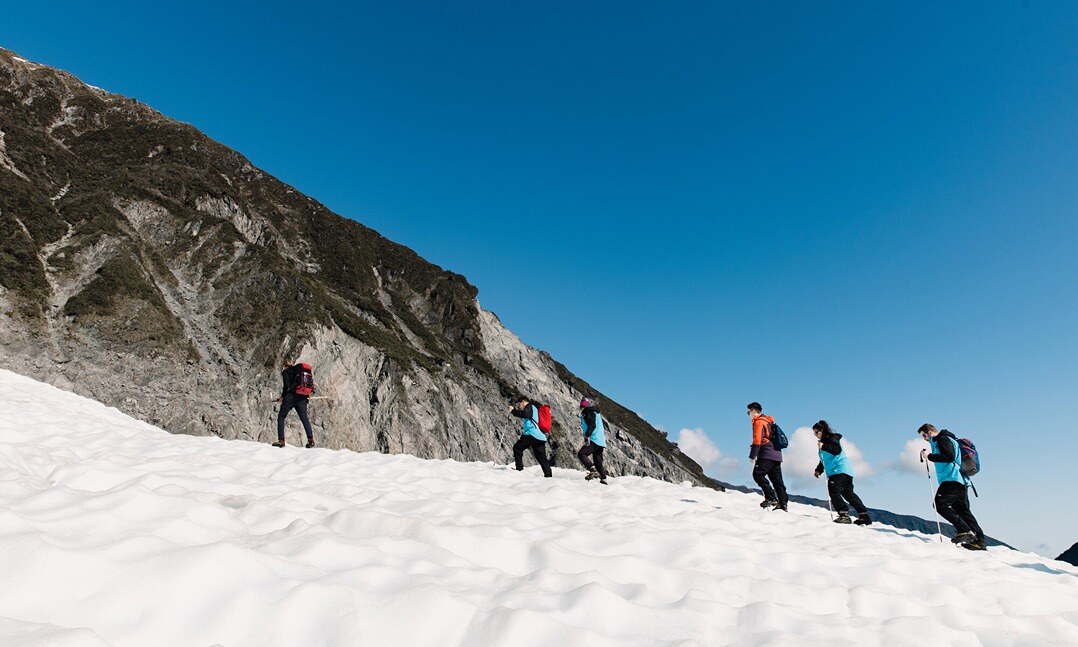 By picking up your motorhome in Christchurch, you can consider visiting more of the South Island, including:


Glaciers

— Fox and Franz Joseph glaciers on the West Coast are the most talked about, but also weigh up Rob Roy

and

Tasman glaciers


Fiords — Doubtful and Milford sounds are the big attractions, but you'll need a few days to drive there from Christchurch



The high country

— the elevated pastoral lands of Central Otago

and the

Mackenzie Basin in the South Island are special parts of the country


💡 Flying tip
When selecting a seat for your flight into Christchurch International Airport, choose a window one on the right side of the plane.
If you're lucky, you'll see the dramatic peak of Aoraki Mount Cook — New Zealand's highest mountain.
The opportunity to travel differently
With most arrivals entering the country through Auckland International Airport, it's only natural that almost all of them will begin their travels from The City of Sails.

By launching your motorhome road adventure from Christchurch, you're immediately travelling counter to most independent tourists in New Zealand who decide to rent a vehicle.

You have an opportunity to create your own personal travel route which is unlikely to be replicated by fellow motorhomers — simply by heading in a northerly direction.

Personalise your itinerary, get off-the-beaten-track, and look for places where the majority aren't going to get the most out of your Christchurch to Auckland travel experience.

Get to know just how easy it is to drive a Wilderness motorhome.
---
Download our FREE Christchurch to Auckland itinerary to help you plan an unconventional yet adventurous road trip. End your trip on a high note with our top ten things to in Auckland.