Location: In the north of the North Island of New Zealand.
Auckland is New Zealand's largest city both geographically and by population. It is based around two harbours, with many beautiful islands just a short ferry ride from the downtown area.

The city's skyline is dominated by volcanic peaks, remnants of the region's ancient past. Auckland is home to around 1.5 million people (more than a quarter of New Zealand's entire population) and is regarded as one of the world's most culturally diverse cities, with the largest Polynesian population in the world.

Whether you're keen to get out and about on the water, climb a volcano, discover the cultural heritage or explore the fashionable inner city shopping and dining precincts, there's something for everyone in the heart of Auckland.


Family and kid-friendly

Auckland Zoo is set in sprawling park-like grounds just ten minutes from the CBD. It's home to wildlife from all over the world and is the place to see New Zealand's native nocturnal Kiwi. The Zoo is right next door to Western Springs Park, a beautiful spot with lakes, large trees and plenty of swans and ducks. If you've rented some bikes from us, this is the ideal spot for a family ride. There is even a playground that shares a café frontage with the Zoo so you can enjoy a coffee while the kids play.

On the other side of the park is MOTAT (Museum of Transport and Technology). It's perfect for children aged five and above who have an interest in trains, transport and how things work. There are often special exhibitions available, so check the website. MOTAT also has a heritage tram that loops past Western Springs Park and the Zoo. A tram ride is included in your MOTAT ticket, or you can buy a tram ticket separately.


If you have rented bikes, cycling Tamaki Drive on Auckland's waterfront is a must-do. Depending on everyone's abilities, you could start from the CBD and follow the seafront right to its end at St Heliers Beach. On the way, you'll find Kelly Tarlton's Sea Life Aquarium, which is home to all manner of underwater creatures as well as sharks, rescued turtles and Gentoo and King penguins.

Further along Tamaki Drive is Mission Bay, a popular spot with cafés and restaurants, a playground right on the water and beautiful harbour views with the distinctive volcanic cone of Rangitoto as a backdrop.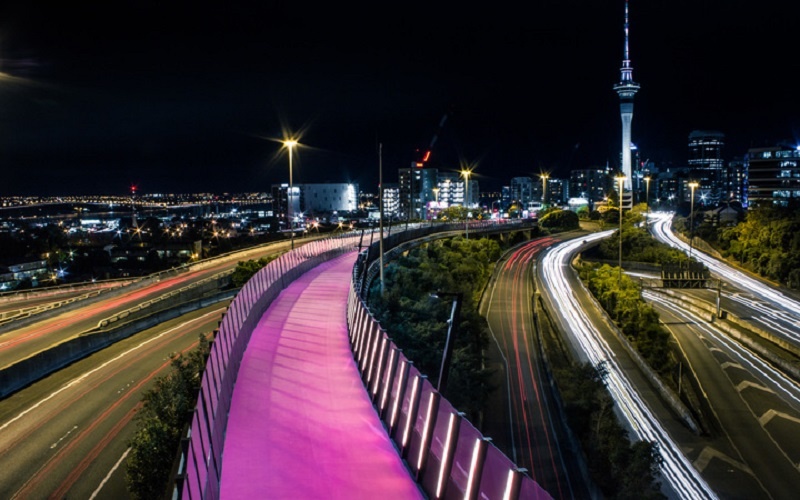 Back in the CBD, Auckland's pink light path cycleway is a great, safe way of seeing the city for the whole family. It joins a protected cycleway down Nelson Street if you want to venture further into town.


No visit to Auckland is complete without a trip up the Sky Tower – the iconic 328-metre-high building that has come to be associated with the city since its completion in 1997. Take the glass bottomed lifts up to the viewing deck for sweeping 360 degree views. It's also fun to stand outside at the bottom of the tower (corner of Federal and Victoria Streets) by the landing pad for the SkyJump to watch daredevils zoom down the outside in a controlled descent.


Wynyard Quarter at the water's edge in the city is a fun spot to spend an afternoon. From the Viaduct, walk across Wynyard Crossing (you might even get to see the bridge lift to let a boat pass underneath) to Wynyard Quarter. Here you'll find cafés and restaurants, interactive art installations and a fun play area at Daldy Street with water play and two awesome slides that descend from a 7m high silo. Over summer months Winyard Quarter also hosts weekend markets and outdoor movies.


Out on the water

With two harbours, Auckland has no shortage of water activities. From the downtown Ferry Building you can be on one of the Hauraki Gulf islands in around half an hour. Take your motorhome with you to Waiheke Island on one of the vehicle ferry services and explore the charming settlements, beautiful beaches and award-winning vineyards dotted across the island. Rangitoto is the huge volcanic cone in the middle of the harbour and has a summit walk (one hour) or a guided 4WD tour to the top for spectacular views.

Nature lovers should head to Tiritiri Matangi, an open wildlife sanctuary full of native birds, walking tracks and the oldest working lighthouse in New Zealand. Auckland's waters are also home to whales and dolphins year-round and you can join a tour to spot these and a wide range of other sea creatures and birdlife.

Keen sailors will love the chance to get aboard an America's Cup boat, or a harbour sailing trip. There is also a range of sea kayaking trips for a unique perspective on Auckland's harbour.


Adrenalin junkies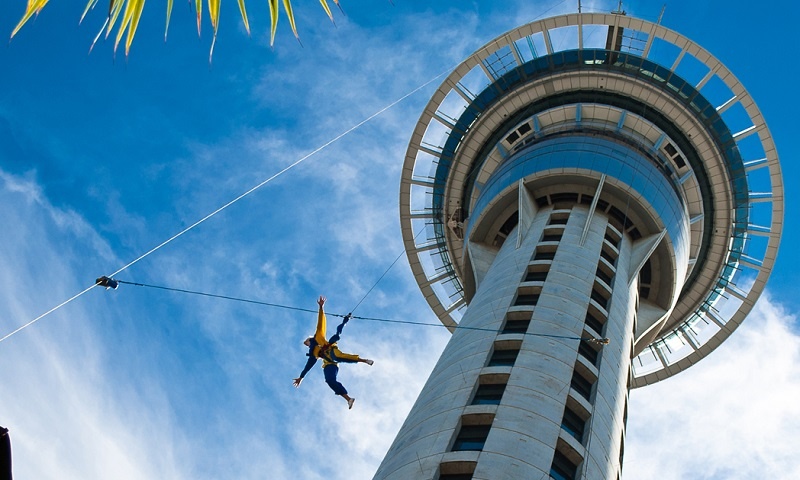 If you've always wanted to bungy jump but can't make it to Queenstown, then head to Auckland's Harbour Bridge. The Bridge Bungy is run by AJ Hackett (the man behind the original New Zealand bungy jump) and is the country's only 'ocean touch' bungy. If that's a bit extreme you can also climb the Harbour Bridge.

For something a little higher, the Sky Tower offers a SkyWalk around its exterior perimeter (yes, that's outside!) or a controlled SkyJump from the tower itself. Speed lovers can also jet boat on the harbour, or get harnessed up and whizz across the top of the Waiheke Island bush on a zipline adventure.


Culture and history

The Auckland War Memorial Museum in central Auckland is a must-do for its sweeping views, fantastic Maori cultural performance, collection of Maori historical artefacts, and hands-on area for kids. After browsing the Museum you can wander the surrounding gardens and stop for a bite at the café by the duck ponds.

If you're visiting in the warmer months the nearby Parnell Rose Gardens are stunning as the thousands of roses come into bloom. In the CBD, the Auckland Art Gallery is home to works by key New Zealand artists as well as visiting exhibitions. At the other end of town the Maritime Museum located on the Viaduct Harbour provides a glimpse into the city's sailing heritage.


Food and wine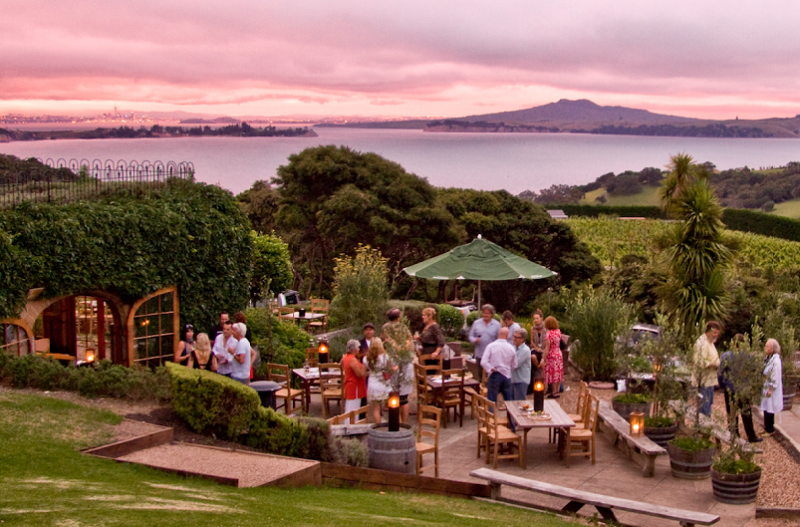 As New Zealand's biggest and most multicultural city, the dining options in Auckland are endless, from fine dining to dumpling houses and everything in-between.

Five minutes from the CBD, colourful Karangahape Road (known as 'K Road' to the locals) is the place for cheaper ethnic eateries, eclectic Ponsonby Road has a range of stylish restaurants and bars, while Federal Street at SKYCITY is home to eateries by some of New Zealand's top chefs.

The Britomart precinct and Viaduct Harbour in downtown Auckland is full of hip restaurants and bars and is fun to wander as the sun sets. Waiheke Island has an array of winery restaurants to visit too – you could take your motorhome over, or go on a day trip and make it back to Auckland on the late ferry.

For when you feel like staying in and cooking in your camper or in the holiday park's kitchen, stop by Farro, the Boric Food Market or Huckleberry to get all the ingredients you need for a delicious homemade meal and dessert. And if you're looking for some inspiration, check out these Recipes for the Road for some simple, tasty cooking that you can do in your motorhome.

But remember how we mentioned that Auckland comes with the added bonus of so many things to see and do? It also means that you have any type of restaurant, cafe or takeaway bar to choose from. Have a yearning for some Indian cuisine? Dine in or takeaway at Tiffin in Kingsland. Want some world-class burgers? Just place your order at Burger Burger! Thinking you might like to try Mediterranean tonight? Check out il Buco in Ponsonby. Or how about some Thai Street Food at Aroy Thai, they have three locations in Auckland and their food is just incredible.

So you get where we are heading with this. There's just a never ending list of eateries that are ready to cater to your every wish (or craving).
For romance

Book a table at one of the many waterfront restaurants at the Viaduct and watch the crowds stroll by and the yachts cruising in. See the city lights spread out before you from the top of the SKYTower at The Sugar Club by Peter Gordon or get even higher and take a helicopter tour of Auckland's CBD and volcanoes, with daytime and sunset options available.


Shopping

Queen Street in Auckland's CBD has everything from chain stores to souvenirs to luxury labels, while you'll find more boutiques and New Zealand designers in Britomart, Newmarket and on Ponsonby Road.


Walking and hiking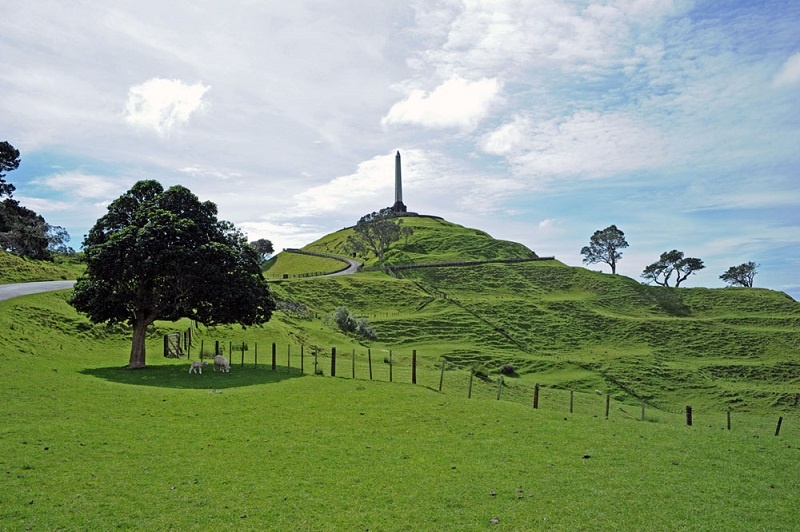 One of the most unique things about Auckland is the 48 volcanic cones dotted across the city, which hold great historical, spiritual and cultural significance for Maori. Rangitoto is the distinctive cone rising out of the Hauraki Gulf and is Auckland's youngest volcano, with its most recent eruption believed to have been about 600 years ago. You can walk to the summit (around an hour) or join a guided tour on a 4WD road train for sensational views and you'll see lava fields, tunnels and native forest on the way.


Mt Eden is the highest of the mainland volcanoes at 196 metres high. There is parking at the base and you can walk up or join a guided walk with a local Maori guide.


One Tree Hill is one of the largest former Maori settlement complexes in New Zealand and the terraced levels from the pa fortifications are still visible. After you've admired the views, take time to explore the beautiful parklands and gardens of Cornwall Park next door. There is also a range of heritage walks in the central city.


Where to park up

In a Wilderness motorhome, you can choose to book at holiday parks with powered sites and dump stations, or you can 'freedom camp'. This is because your motorhome is certified as fully self-contained (with toilet, wastewater and rubbish facilities on board). Freedom camping is prohibited in some places so always check for signs. Sites on public conservation land are administered by the Department of Conservation (DOC). You can search on the DOC website to find a spot with motorhome access that suits you.


In central Auckland, the easiest way to find sites to stay for the night is with the Campable app which allows motorhome travellers to stay at private properties around the country, getting up close to Kiwi life, and also list free camping spots and paid campgrounds.


Useful websites
---
Need more travel inspiration? Check out our top ten things to do in Auckland and our collection of motorhome road trip itineraries!