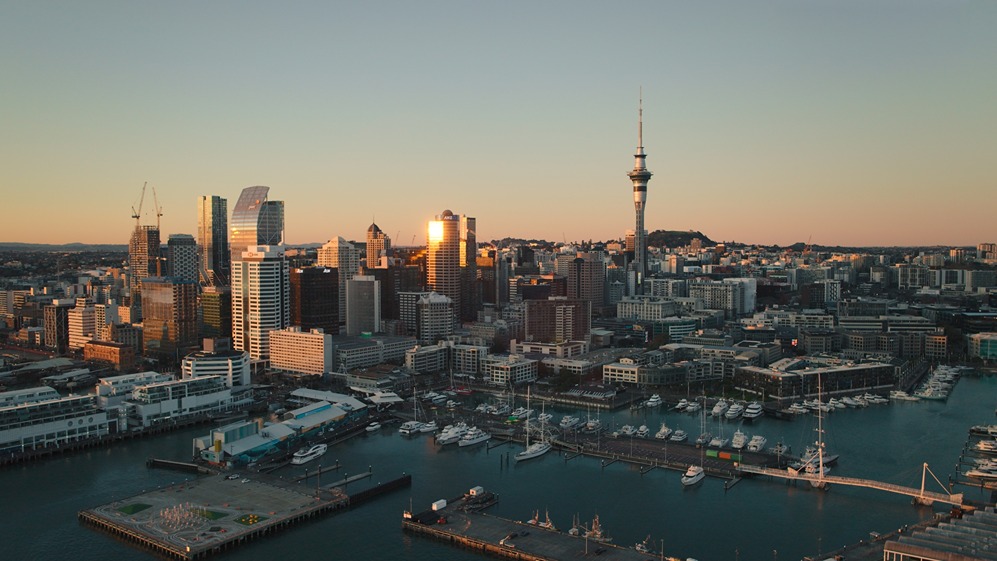 It's no wonder Auckland is dubbed the City of Sails — it's surrounded by the Waitemata and Manukau Harbours, the Hauraki Gulf and an incredible number of yachts. Explore the unique nature and diverse vibrancy of this urban mecca that's been built on a volcanic landscape.


Our top ten blog features venturing up the Sky Tower, cruising Waitemata Harbour, exploring Rangitoto, hiking up Mount Eden, wandering K' Road and dining at the Viaduct.


1.
Go up the Sky Tower

A single distinctive structure is the centrepiece of Auckland's skyline — appropriately named the Sky Tower. Opening to much fanfare in 1997, the tower was constructed to help the city become more recognisable on the global stage.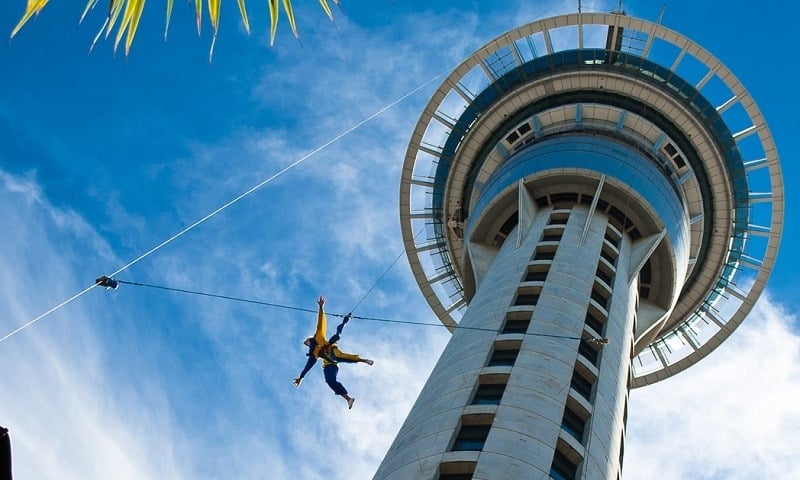 Today, it's a hub for tourists who want to gain a little effortless elevation while savouring the spectacular views of the city, harbours and islands. Buy a ticket to the top and you'll have the chance to:
SkyJump — a supported bungy from 192m above the city streets
SkyWalk — lean off the edge of NZ's tallest building during your thrill seeking walk
SkySlide — a virtual reality tour of Auckland's skyline
Visit

Wēta Workshop Unleashed

— explore the immersive world of fantasy and sci-fi film
Enjoy an

All Blacks Experience

— get up close and personal with all things All Black.


Plan your Sky Tower visit before you arrive in New Zealand's biggest city.


Get a free pass up the Sky Tower
If you decide to do the SkyJump, SkyWalk or SkySlide, your pass up the Sky Tower is free.
Planning on dining up the tower? Be sure to reserve your table as the restaurant, Orbit, revolves 360 degrees every hour — making it a popular choice.
2.
Cruise Waitematā Harbour

Auckland Harbour, officially known as the Waitematā, is right on the city's doorstep. It's so easily accessible that one of the best activities you can do while in Auckland is to simply experience it.



A cruise around the harbour will give you a new perspective on the City of Sails — even more so if you jump on a sailboat. Dinner and sunset cruises can be popular with visitors and locals alike. Racing at speed in an ex-America's Cup yacht is another great choice if you're into sailing.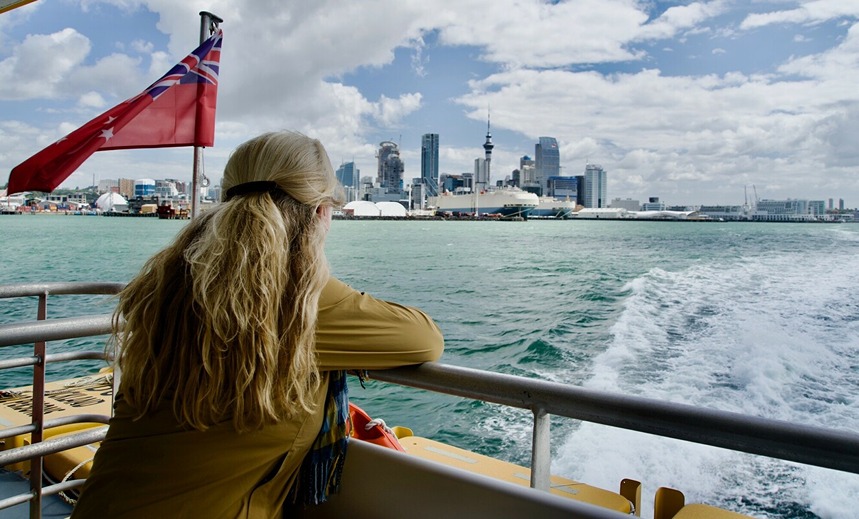 For a shorter (and cheaper) alternative, park your campervan rental and take a ferry across the harbour to Devonport, or a longer ride out to Rangitoto or Waiheke. See Tourism New Zealand for a few boat cruising options from downtown Auckland.


Have a plan on where to park up after your cruise with the help of our blog on the best motorhome campsites in Auckland.


3. Take a trip to Rangitoto Island
Rising from under the sea about 600 years ago, Rangitoto is the largest and youngest dormant volcano in the Auckland area. It's an iconic geographical landmark to the northeast of the CBD.


A symmetrical cone that's hard to miss, the volcano has become hugely popular with hiking and tourist groups. The easiest way to get to Rangitoto is by ferry but you can also hire a kayak — even as a guided night trip.

Once on the island, be sure to check out the:
World's largest pōhutukawa forest — part of regenerated native bush that has seen many native bird species return, including kākāriki, kākā and tūī
Black lava caves — you'll want to bring a head torch to fully enjoy these secret passages
Panoramic views from the summit
Beacon Lighthouse — the coastal track will lead you straight to it.


Rangitoto doesn't have any stores or facilities (except a toilet) so ensure you take a small pack with some food and water. The volcanic rock can heat up fast and leave you dehydrated if you don't replace fluids.


Find out more about exploring Rangitoto Island and the island's Historic Conservation Trust.


4. Ascend Mount Eden
Though not exactly a mountain, the 40 minute walk up Mount Eden (located in the suburb of the same name) will get your body moving. Auckland has 48 volcanic cones that have shaped the land — providing opportunities for exercise and sightseeing.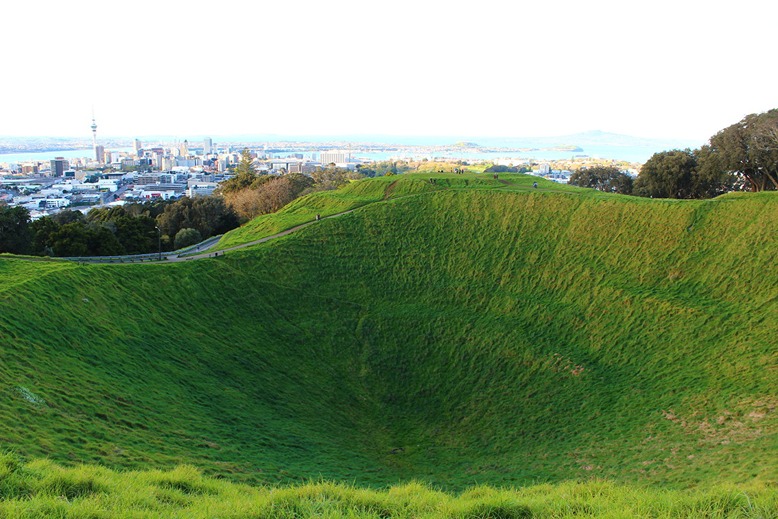 Mount Eden is the most popular and for good reason. The views overlooking the central city from the top are simply unmatched. Get your energy back while relaxing and taking in the 360 degree panorama.


The Māori name for Mount Eden is Maungawhau — meaning mountain of the whau tree.


5. Discover Auckland War Memorial Museum
A dominating sight on the Auckland skyline in the middle of Auckland Domain is one of the country's most memorable museums. The Auckland War Memorial Museum tells the story of New Zealand, its people and its place in the Pacific.
Paid parking is available for your motorhome rental at the museum and in the domain. Permanent exhibitions you'll be able to see include:


Some of the best Māori and Pacific collections
The evolutionary story of New Zealand
Wars that shaped the country's identity
Māori cultural performances and temporary exhibitions are also a highlight.


Having moved locations multiple times since its inception, the Auckland War Memorial Museum has been on its current site for almost a hundred years.



6. Stroll down K' Road
Auckland's infamous Karangahape Road (or K' Road for short) is one of the city's most exciting streets. You can find independent shops, cafes, bars and restaurants here — along with some rather interesting characters.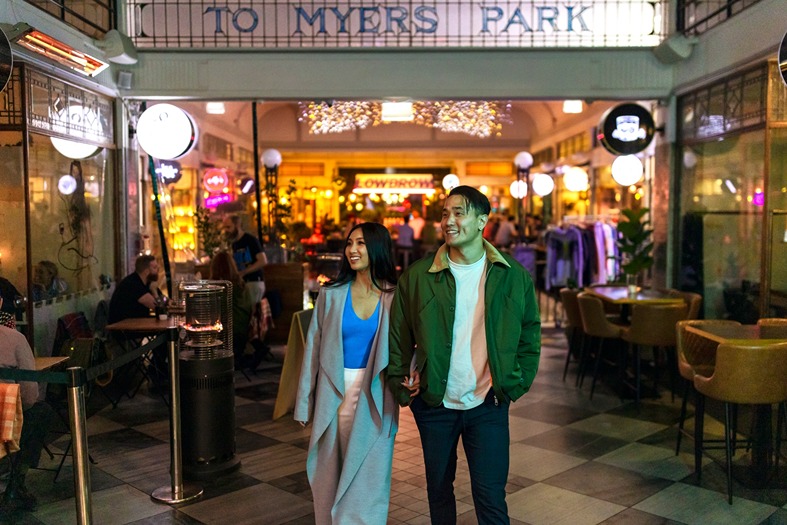 Colourful street art showcases the creative talents of local artists, making for a fun environment to observe and take a few photos. By day, you'll find cuisine from all over the world and much of it at reasonable prices. Then by night, live music venues and nightclubs bring a whole new level of liveliness to K' Road.


Take a look at our motorhome holiday guide to Auckland.
7. Dine at Viaduct Harbour
Feel like hanging about in one of the more affluent parts of Auckland City? Head down to the Viaduct and pull up a chair at one of the many restaurants or bars while perusing over the super yachts docked nearby.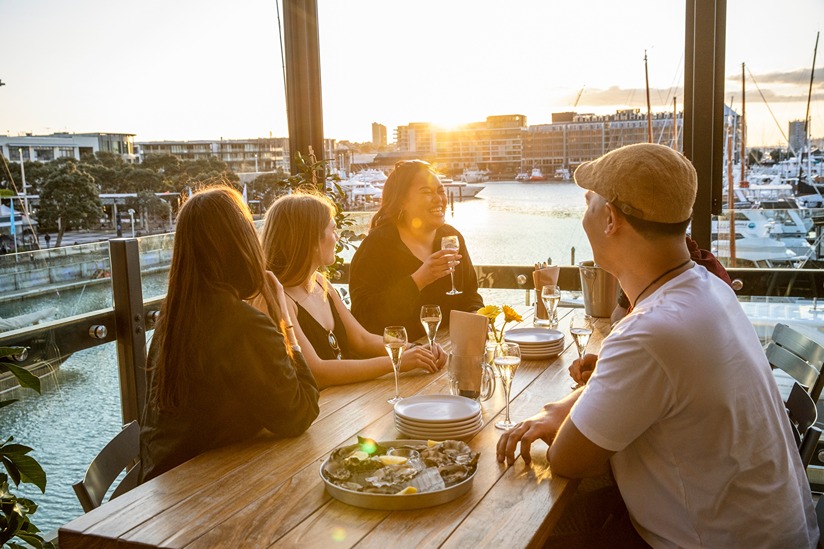 Auckland's premier hospitality precinct is a superb place to be wined and dined — with more than 30 bars and restaurants available.


Find out more about the Viaduct Harbour.


Eden Park
Rugby is still a religion in many parts of New Zealand — and the game's biggest fortress is Eden Park, right in the heart of Auckland.
If you're planning to visit the city during the winter months, sign up to the official All Blacks website to receive emails about future fixtures involving New Zealand's most celebrated sports team.
8. Visit the NZ Maritime Museum
A true sailing nation needs a maritime museum — and it should be located in its central sailing hub which is undoubtedly Auckland. The New Zealand Maritime Museum houses compelling exhibitions on the:
Country's finest collection of maritime art
Stories behind New Zealand's rise as a yachting nation
Bond with the ocean that has helped craft the Kiwi identity
Pioneering voyages of discovery that shaped the early history of the country.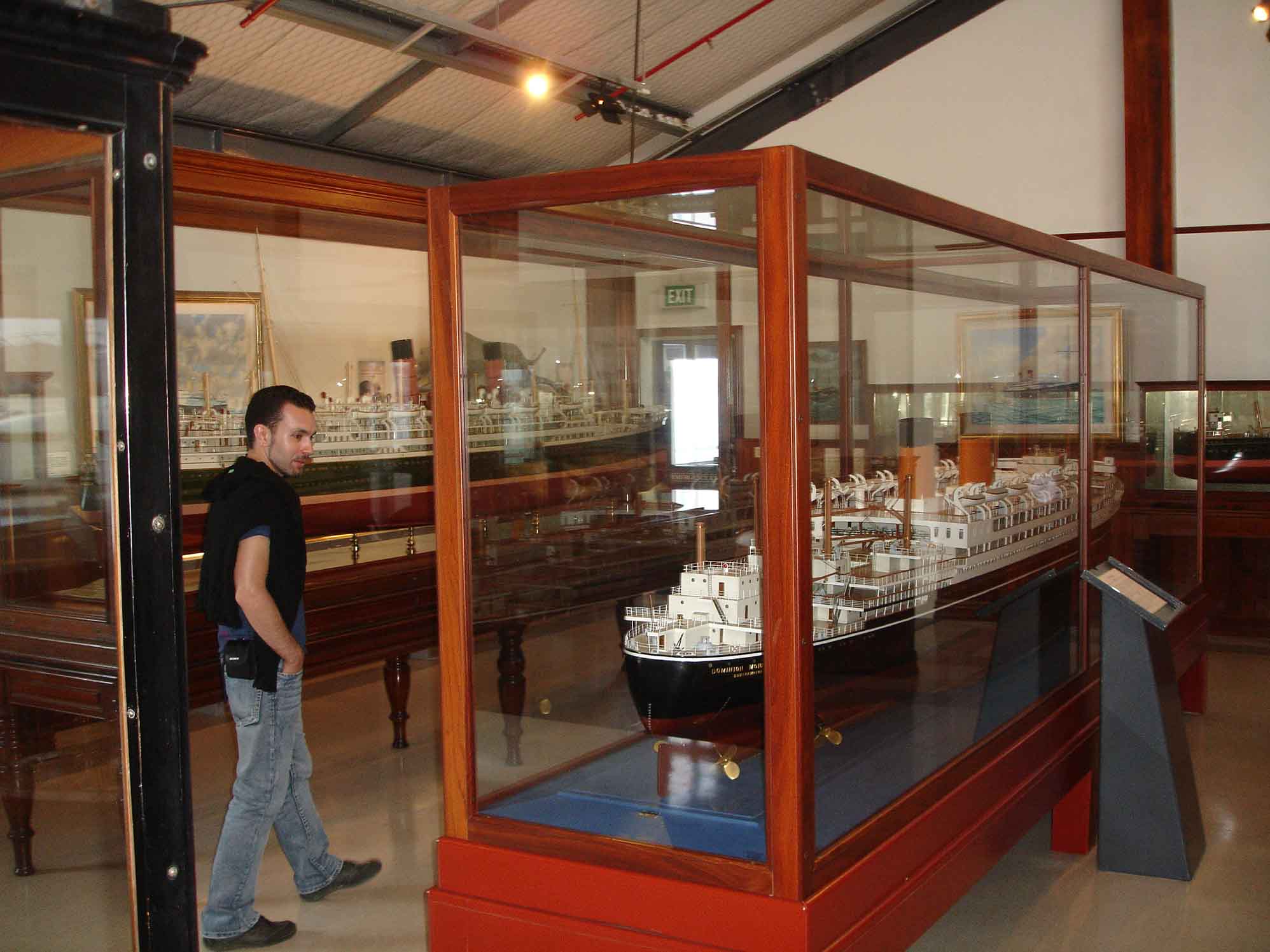 The most exciting part of your visit (particularly if you have kids) will likely be a heritage sailing. If you're lucky, you'll get to hoist a sail or even steer the ship.
9. Surf at Piha
Piha is a renowned beach escape west of Auckland. Its fame comes from the untamed allure, striking scenery and exceptional surfing on offer — quite a contrast to the city it borders.


Moody, mysterious and wild, Piha is a black-iron sand beach with some of the best surf in New Zealand. It's only a 40km winding drive in your campervan hire from central Auckland.

The environment here is dominated by the iconic landmark of Lion Rock which sits between Piha and Piha North beaches. If the weather's reasonable, you'll have an opportunity to climb Lion Rock and enjoy impressive views from atop.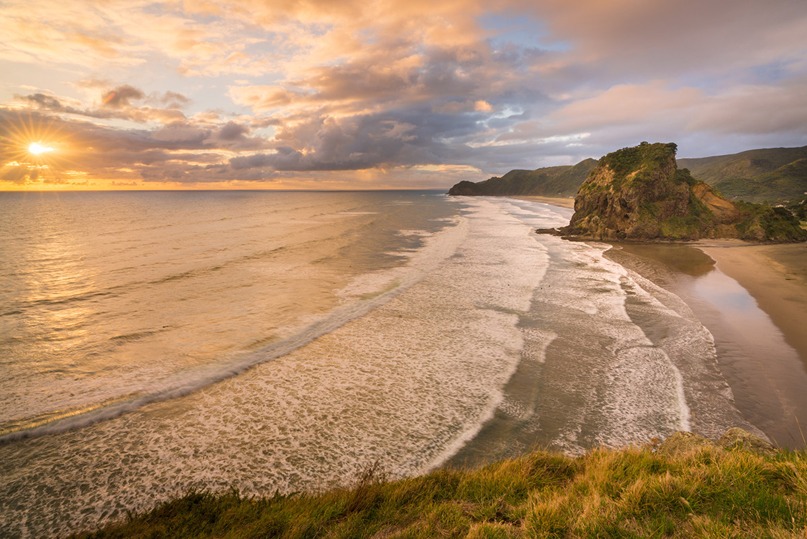 If Lion Rock looks a little tricky, choose another Piha walk to gain some elevation and take in the scenery.

Piha is also famous for strong, unforgiving rips — so ensure you know what you're doing before attempting to tackle its waves.
Find out more about Piha Beach and if you're off to see the rest of the country, read our five epic winter road trips blog. Each one begins in Auckland.
10. Wine on Waiheke Island
Ferries depart daily from central Auckland to nearby Waiheke Island. A favourite weekend getaway that always seems to be en vogue, there are a variety of reasons why you may want to consider Waiheke for a day visit.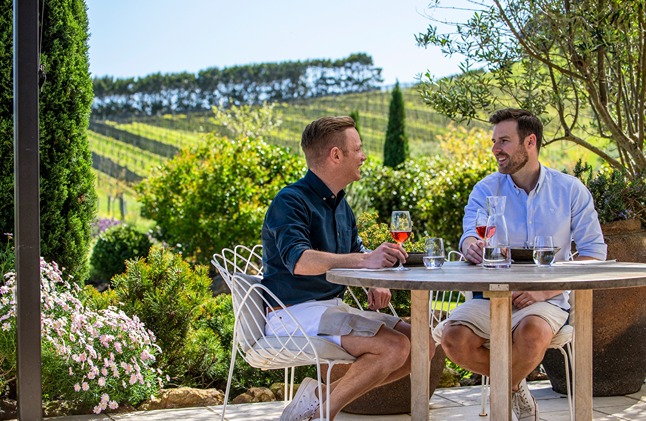 The island is well known for wineries where you can relax and indulge in a few of the local delicacies. Idyllic beaches also offer you the chance to swim, jet ski, dive and snorkel.


Day tours are a great option if you want a break from your vehicle and plan to leave it on the mainland — or you've already returned it to the depot.
---
The identity of Auckland has been formed by the volcanic landscape and surrounding harbours. To make the most of your time here, plan activities that are both on land and sea.


Follow an itinerary once you leave Auckland — like our suggested loop around The Coromandel to Waitomo Caves.