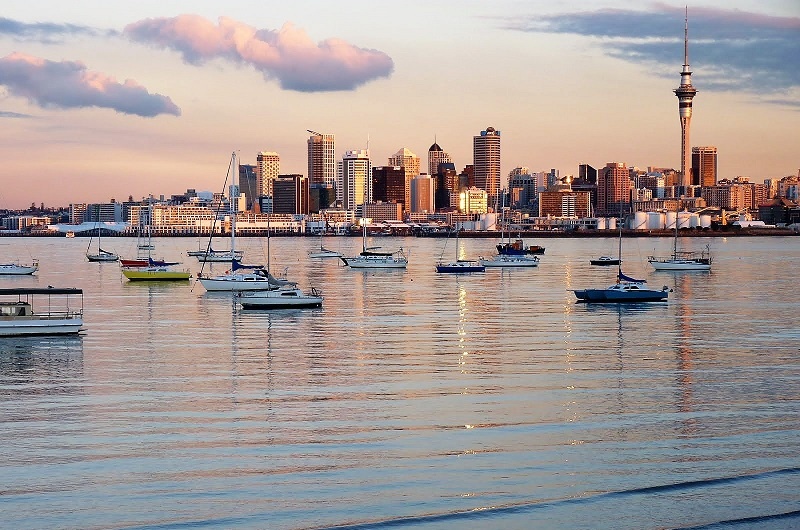 With a population of 1.7 million people, Auckland is New Zealand's largest city. The metropolis is perched on a narrow isthmus bordered by the wild Tasman Sea out west and the glorious Hauraki Gulf to the east.

The City of Sails isn't just a catchy name but a representation of the sheer number of boats adorning its many marinas, bays and inlets. In fact, Auckland boasts the highest number of boats, per capita, of anywhere in the world.

Auckland is also well known for the sleeping giants it has been built upon. The city is very much dominated by fifty dormant (not extinct) volcanoes with their various cones scattered across the landscape.




From the city to the sea, the sand and shopping, Auckland has everything you could want for an amazing getaway. And with all that scenery on offer, we highly recommend exploring it up close and personal, by setting yourself up for an epic camping adventure.

So let us help you plan your journey with all the best Auckland campsites to stay at and things to see and do.


Why Auckland is a great place for a camping holiday
Auckland is a fantastic place for a camping holiday because you're able to enjoy the best of both worlds - some stunning natural landscapes and all the amenities and activities that come with a large city. If waking up beach front before exploring world-class museums and art galleries (less than an hour away) sounds like you, then Auckland is a great option for your next holiday.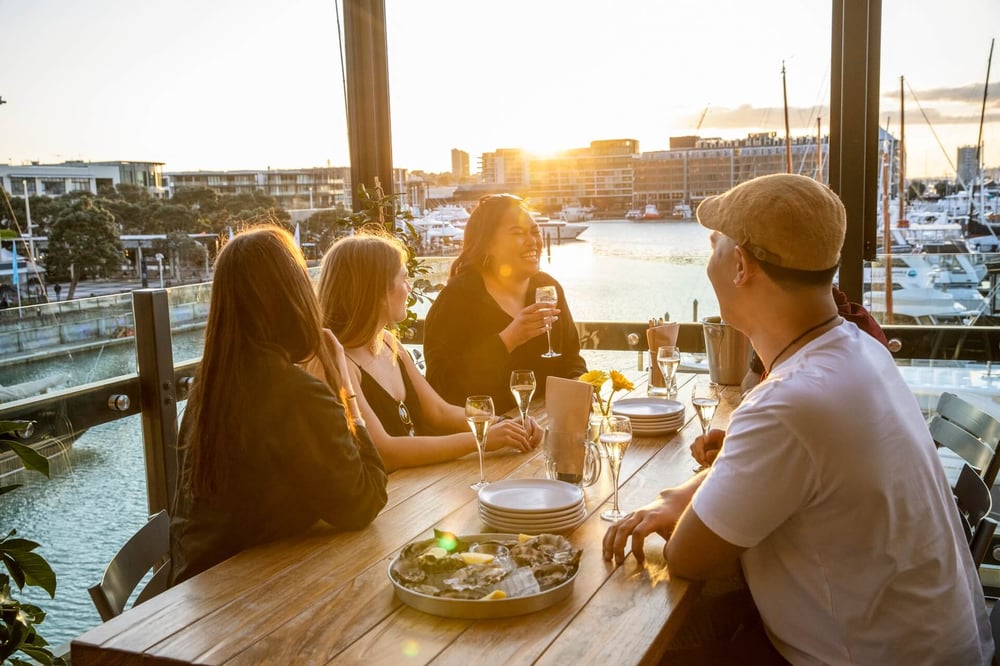 Want to learn more about activities and dining options in Auckland? Check out this article.


When is the best time of year to have a camping holiday in Auckland?
You may be wondering when is the best time of the year to have a holiday and rent a campervan in Auckland. The answer is - anytime! Yes, all 12 months are actually ideal. Auckland weather is pretty consistent year round, ranging from an average of 14 degrees in winter to around 23 degrees in summer.



While of course the warmer months are more suited to swimming at Auckland's many beaches, there is still plenty to do in winter - minus the crowds! In saying that, you'll actually find many Aucklanders who swim in the ocean on a daily basis, no matter the weather, because the water stays quite warm. Still not convinced? Here's our breakdown on the best times to explore New Zealand in a campervan.

Auckland really is an all-season destination because there is so much to see and do - you'll always find something to do, rain or shine.

Camping accommodation options in Auckland
Because Auckland is a major city, all the infrastructure is in place to provide easy access to campgrounds and holiday parks. There's a variety of accommodation on offer for those travelling in a campervan, from cost effective but basic sites to privately owned holiday parks. On the budget end, Auckland has a few freedom camping spots in public spaces and some basic camping facilities in the regional parks. On the higher end, you'll find privately owned campgrounds and holiday parks, which often have a range of comforts and conveniences - like kitchens, laundry facilities, playgrounds and swimming pools.

And that's what makes a camping holiday in Auckland so easy, because there are accommodation options to suit all kinds of travellers. You can easily move from one place to another within a day to get a whole new experience.

If you haven't rented a campervan before (or you just need a refresher) here's your complete guide to doing it the right way, to ensure you have a fun, safe adventure on the open road.
If you're short on time, you can click a link below to jump to the following sections:
Top Holiday Parks and Campgrounds in Auckland
There are a variety of holiday parks and campgrounds to choose from in Auckland in the north, south, east and west. Because they are all in such unique environments, it's well worth choosing a couple to stay at for a few nights. That way, you can explore what's on offer in that region and then move somewhere new for a different experience.


Auckland Campgrounds


Holiday Parks
Camping in a self-contained vehicle or campervan
Staying put under one roof can be limiting in a city that has so much to offer. That's why staying in a self-contained campervan in Auckland is ideal because it allows you to explore every corner and take your bed with you! And because the Auckland region is so large, you definitely want to be as mobile as possible, otherwise you'll simply miss out.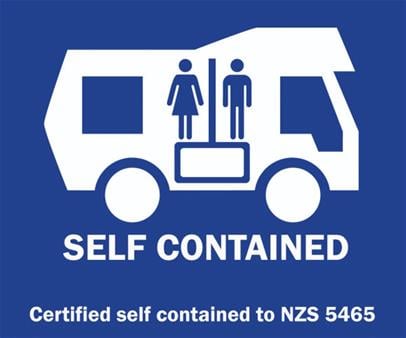 It also happens to be where most campervan rental operators are based (including Wilderness), because it has the airport where more than 70% of the country's international visitors arrive.

If you're wondering how to make sure your trip is as safe and enjoyable as possible, check out a few of the guidelines we have put together on how to travel in a campervan in New Zealand.


Freedom camping in Auckland
Responsible freedom camping is another option in Auckland opening you up to a number of other locations to visit and park up for the night. If this is something you're interested in, we recommend you read this freedom camping guide to ensure you enjoy the experience but also meet your obligations as a responsible camper.

The Tiaki promise is another great resource to help with understanding why these guidelines are in place. We want to keep New Zealand beautiful for future generations of travellers right?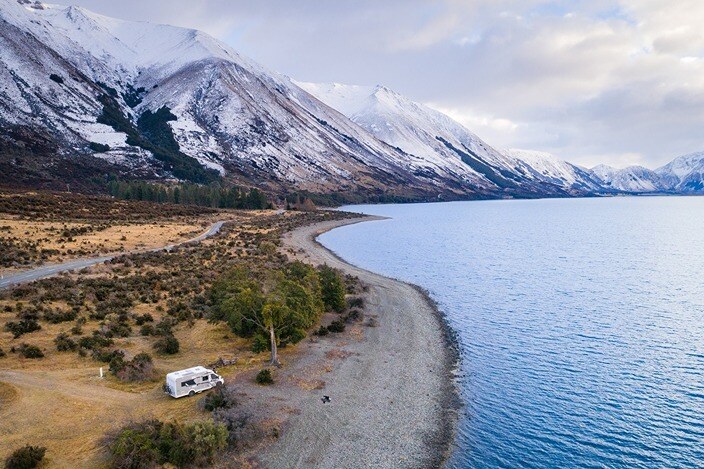 Freedom camping sites in Auckland

Auckland Council is currently reviewing its freedom camping bylaws which may bring changes to where you can camp on public land in the region. The best way to stay up-to-date on where freedom camping is permitted is to use one of the official camping apps.