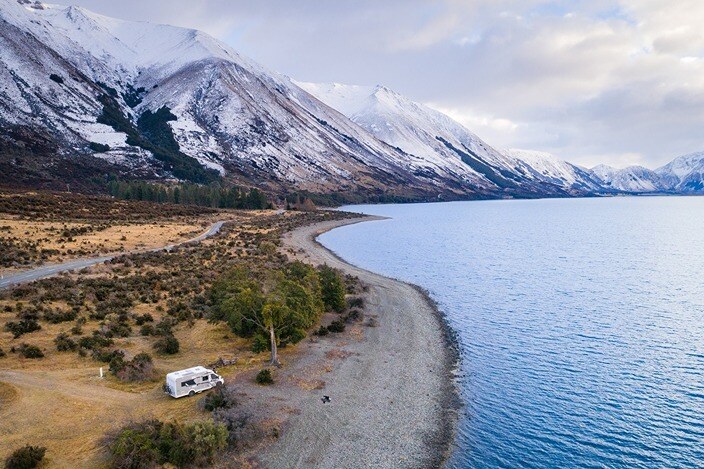 A country like New Zealand feels like it was created just for freedom camping. Rugged and wild with isolated landscapes of pure beauty — it's undoubtedly worth venturing off-the-beaten-track to explore.

Also known as wild camping, freedom camping involves staying overnight on public land that's neither a commercial campground nor a holiday park. Although freedom camping is permitted in New Zealand, there are regulations you need to be aware of as they can be strictly enforced.

In this blog, you'll find out where you can freedom camp in New Zealand, how to do so responsibly, and what you need to be a lawful freedom camper.

What is freedom camping in NZ?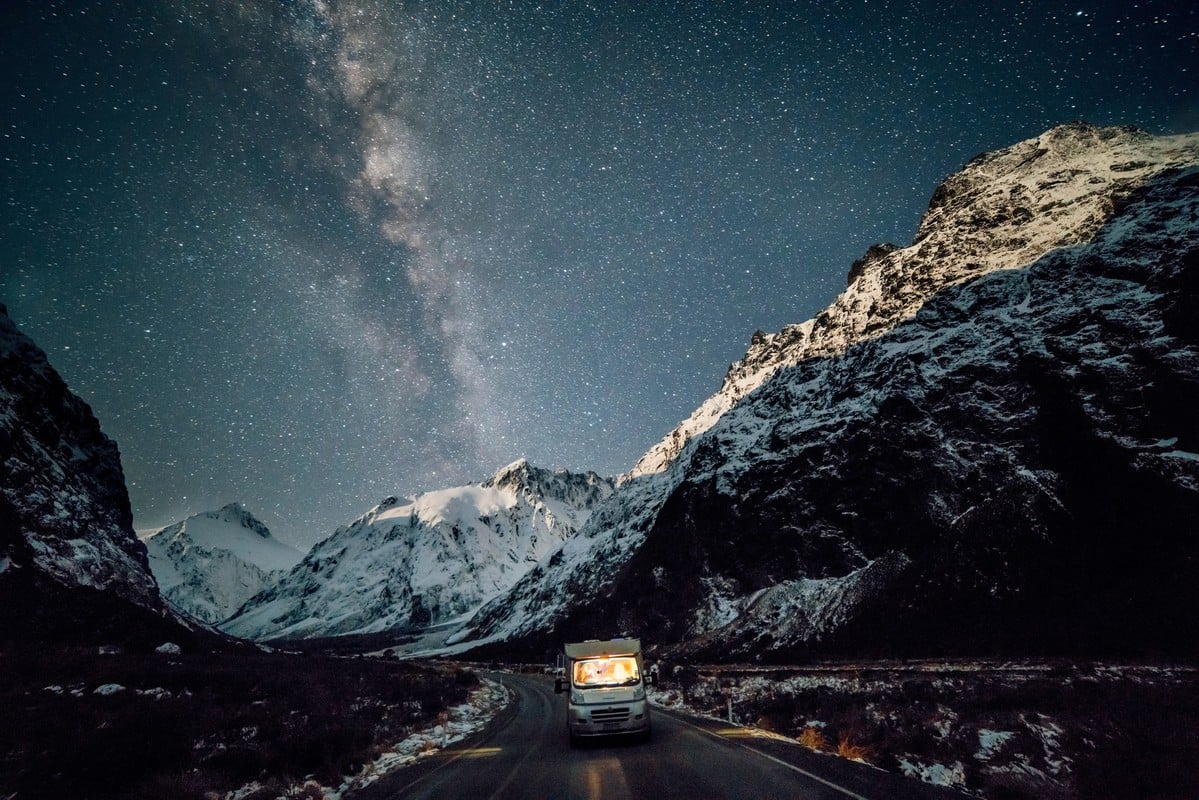 If you plan to camp overnight on public land in a campervan, motorhome or RV where there are minimal or no facilities, you'll be freedom camping.


Most freedom camping on public land is limited to vehicles which are certified self-contained (CSC). However, you can stay in some basic campsites on conservation or council land if your vehicle is not certified self-contained. These park up locations have facilities such as toilets.

If you want to stay the night in any other freedom camping sites, you must:
Check whether freedom camping is permitted
Have a CSC vehicle.

Freedom camping is popular with both locals and visitors who enjoy staying in unique locations away from the holiday park crowds — with stunning scenery to wake up to.

Learn about freedom camping on Department of Conservation (DOC) land.


Choosing the right campervan for freedom camping


While looking for a campervan rental to enjoy freedom camping on your Kiwi road trip, ensure the ones you're considering are certified self-contained. Local councils will only permit freedom camping in self contained vehicles.
Certified self-contained campervans



Self-contained certification means that your motorhome meets New Zealand's standards for freedom camping off-the-grid — for a certain period of time.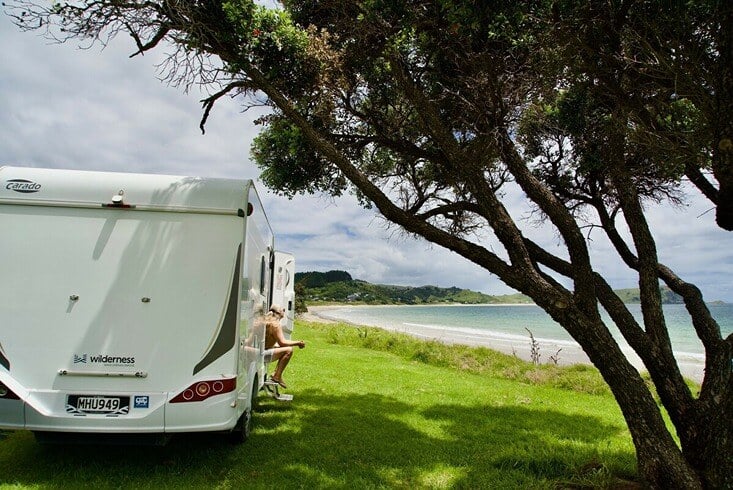 The certification, and the compliance sticker displayed on your vehicle, tell enforcement officers that your motorhome:


Stores enough fresh water for all onboard travellers for at least three days
Contains all wastewater used over that same time
Has a toilet — and a rubbish bin with a lid.


These are the key facilities needed onboard to enable you to stay in an area without any services. It's one way of ensuring you and your travel party have a low impact on the New Zealand environment.


Find out more about certified self-contained motorhomes.
Facilities to expect at freedom camping sites

Whether you're freedom camping in Taupo or freedom camping in Christchurch, you should expect a flat piece of ground at the very least. There likely won't be any amenities and you could end up staying:
In a shopping (or sports field) car park
At a public reserve on the edge of a town
On a grassy patch of public conservation land.


You may find a few freedom camping locations that have some basic facilities like toilets, rubbish bins, a water supply, picnic tables and even a barbecue. These types of freedom camps may also be suitable for vehicles that aren't CSC.


You'll be able to revel in New Zealand's wild, beautiful places while replenishing your spirit — all in the comfort of your fully-equipped campervan or motorhome.


Discover why the best way to travel New Zealand is by freedom camping.
Freedom camping and the law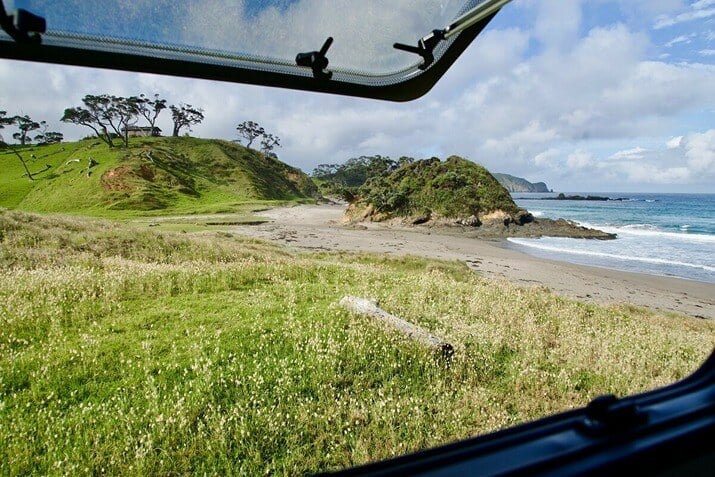 The Freedom Camping Act 2011 gives local authorities the ability to prohibit freedom camping in specific areas — and to enforce any bans.


You could be liable for a NZ$200 instant fine, or up to $10,000 depending on the severity of the offence, if you:
Camp in an area where freedom camping isn't permitted
Breach any restrictions or damage the area
Dispose of your waste inappropriately
Refuse to move on if asked to by an enforcement officer.


It's also important to be aware that you have the right to camp in a certified self-contained RV unless there's a specific restriction under a council bylaw or DOC notice. Look out for the round sign containing a tent and campervan with a red line through it — highlighting where you can't park up for the night.
Freedom camping with the environment in mind

The Freedom Camping Act is intended to balance your right to freedom camp with the need to protect the environment. It's New Zealand's pristine landscapes that make the country such a compelling destination to visit — so it's in all our interests to protect that.


See our blog on how to be sustainable on your campervan holiday.

The Tiaki Promise


The Tiaki Promise is a commitment made by every person who lives and travels in New Zealand to care for this country and to preserve it.


The promise is founded on the principle of Kaitiakitanga (guardianship) which underpins sustainable management of our landscape for current and future generations.


Understanding the Tiaki Promise and committing to it before you go on your freedom camping adventures across New Zealand is strongly recommended.


Are freedom camping sites free?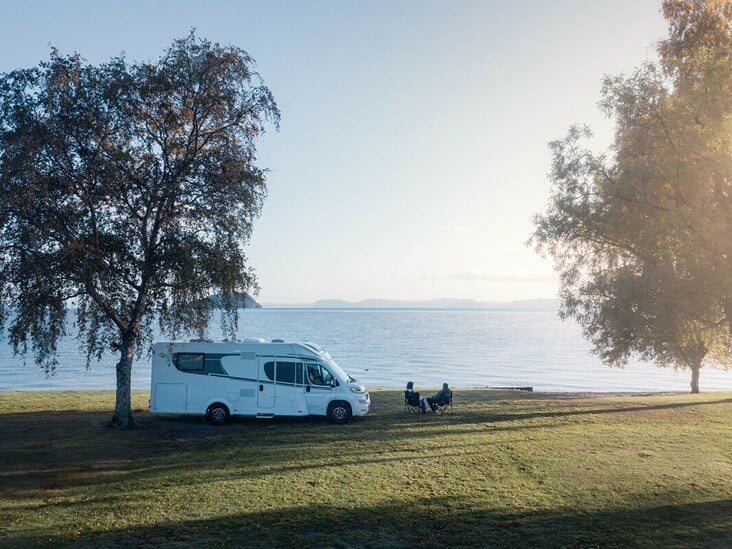 You'll find that many of the official freedom camping locations throughout New Zealand are free, including on:
DOC land — some conservation camping spots are free while others have small fees to help maintain amenities like toilets and a water supply
Local authority land — most are free though some require you to purchase a permit such as within the Gisborne district.


Local councils are happy to meet their obligations to provide freedom camping sites but they can sometimes be near busy roads or in car parks. It's worthwhile researching what's available in each general area you plan to overnight in — so you can enjoy the best of freedom camping in New Zealand.


Check out our comprehensive write up on the best park up spots across New Zealand which highlights a number of freedom camping sites.


Where you can freedom camp in New Zealand
Beachside, lakeside, riverside, mountainside, bushside or cityside — your New Zealand freedom camping options are almost endless.


However, it's important not to assume that anywhere without a sign prohibiting freedom camping is fair game. Simply parking up and camping anywhere could:
Result in a fine
Lead to unfriendly interactions with locals
Add to negative perceptions of freedom campers — which may contribute to fewer official freedom camping locations in the future.


Plan your overnight stays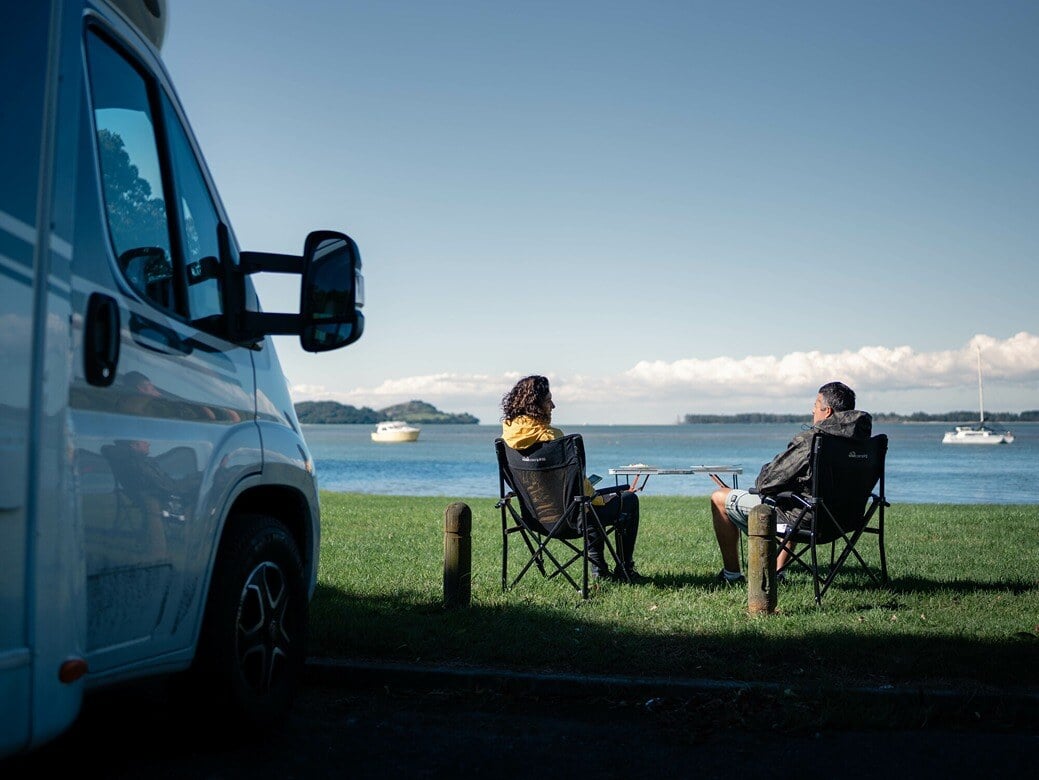 Part of the joy of freedom camping is taking an unknown road and staying somewhere unexpected. But some planning is needed so you have a few options where you could stay each evening.


Many freedom camping spots have restrictions on the number of CSC vehicles allowed each night. Your first choice may already be full when you arrive — and enforcement officers will check and fine those drivers that arrived after the location's limit was reached.


Be proactive and utilise some of these fantastic freedom camping resources.

Council websites will give you the most up-to-date information on their freedom camping areas, what restrictions are in place, how long you can stay, and whether they close at certain times of the year.


Freedom camping in the North Island

Many motorhome travellers base themselves on one of the two main islands of New Zealand — the North Island or the South Island.


Up north, you can freedom camp in Auckland (the country's largest city) or the Eastern Cape where remoteness takes on a whole new meaning. You can venture to the northernmost tip of Cape Reinga and as far south as Cape Palliser.


If you intend to explore the North Island, download this North Island Conservation Campsites booklet.


Freedom camping in the South Island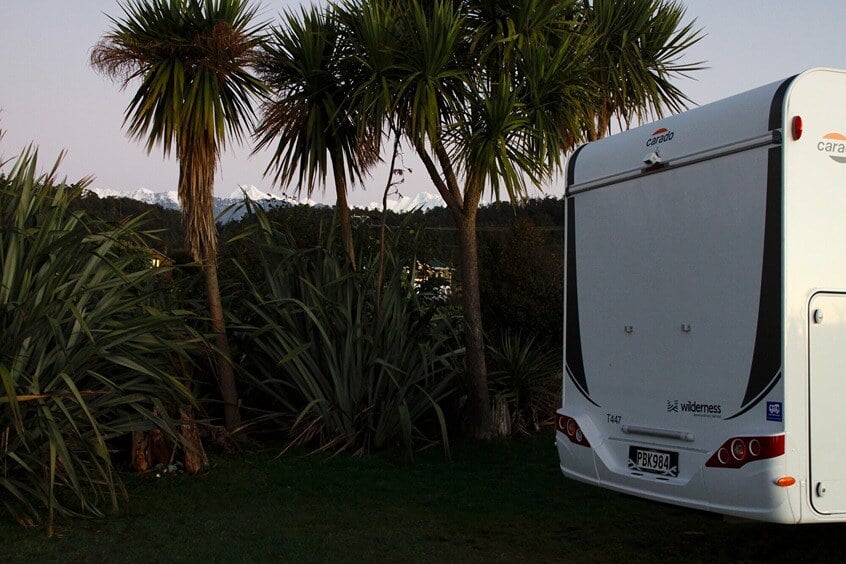 Down south, you can freedom camp in Christchurch (the island's largest city) or on the wild West Coast. You can drive north to the isolation of Wharariki and wander south to rugged Slope Point.


If you're planning a South Island adventure, download this South Island Conservation Campsites brochure.
---
Whether you decide to go freedom camping in Northland or freedom camping in Golden Bay, your experience will be uniquely Kiwi.


Take a look at our guide to motorhome camping in New Zealand which talks about DOC campsites, holiday parks, freedom camping spots and regional parks.