Mike and Kathy, Wilderness most loyal customers, come back to the Coromandel Peninsula and discover some remote locations they missed during their first road trip in a Wilderness motorhome, six years ago.
Is the saying true that you never forget how to ride a bike? Well, I guess I was about to find out.
Our love affair with Wilderness Motorhomes began six years ago in The Coromandel. We had more commitments back then and our time was tight. It was your classic whistle-stop tour, ticking off the main attractions, travelling in Wilderness's original Base Jumper 2 motorhome.
Fast forward to 2018, we have come full circle, back to the Coromandel once more. This time in a fully equipped, modern Wilderness Outlander 4 motorhome with two mountain bikes on the back (sorry bike rentals are no longer available). Now semi-retired, we have the luxury of time on our hands to slow down to explore the more remote locations that were so easy to miss the first time round. Right from the start, we knew this was going to be a very different experience than our 10 previous epic road trips with Wilderness.
The hills of the Coromandel have a reputation of being full of gold, but there are also many "gems" hidden away in the valleys. So what is the secret to discovering these little "gems"?

Take the road less travelled... yes, you must be inquisitive and turn off the main highways whenever and wherever you can.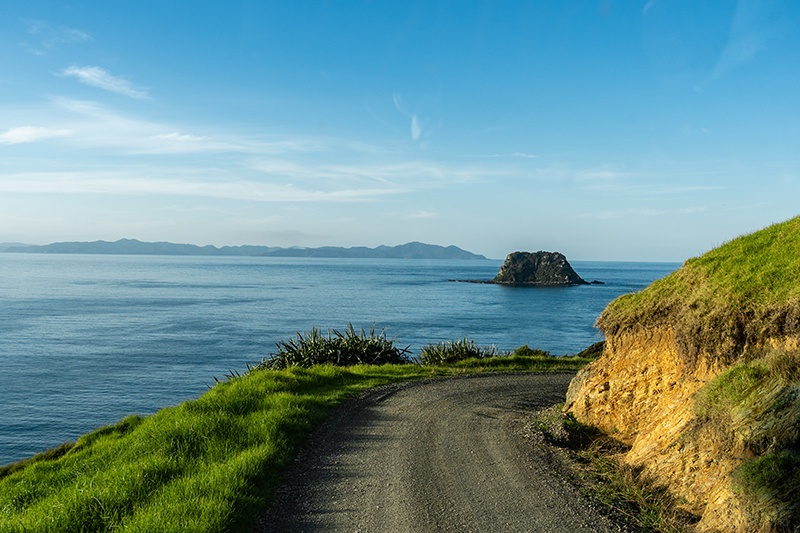 The scenic drive up the West coast road from Thames and Coromandel Town to Fletcher Bay is a narrow, but manageable unsealed road with jaw dropping vistas at every turn. Wilderness is the only motorhome hire company that allows you to drive on unsealed roads, one of the main reasons we chose Wilderness back in 2012. The popular Coromandel Coastal Walkway starts at the Fletcher Bay DOC campsite, and we had the entire camp to ourselves, with just the ducks for company.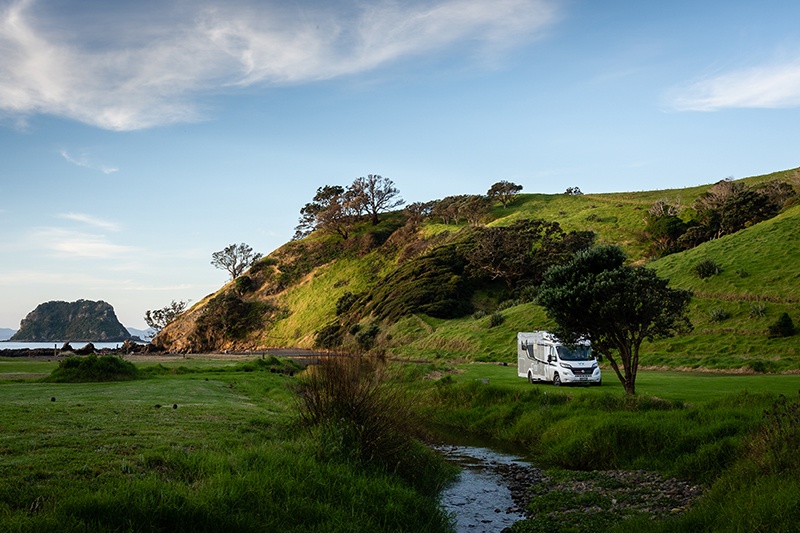 Another easy gravel road led us to Sailors Grave at Te Karo Bay, an unexpectedly beautifully isolated beach, where we soaked up the sun, with only the seagulls and sound of the breaking surf for company. The breathtaking twins of Otama Beach and Opito Bay were reached by yet another well maintained gravel road. Whitiroa Beach, just south of Whangamata, is easy to whizz by, but well worth a visit at low tide. Here you can walk around large limestone buttresses and view some interesting graffiti carved into the rocks.
There are two extremely popular locations on The Coromandel that are simply not to be missed. At 6am with cameras at the ready, headlamps on, we walked along the well formed track to witness an unforgettable sunrise at Cathedral Cove. Later that morning we caught the low tide at Hot Water Beach, dug our own small pool and took a luxurious soak in the natural hot mineral waters that filter up through the sand to blend perfectly with the cooler sea water. Pure bliss! A convenient free overnight stop we used as a base for these locations was the freedom campsite located at Cooks Beach estuary, a short 15 minute drive away.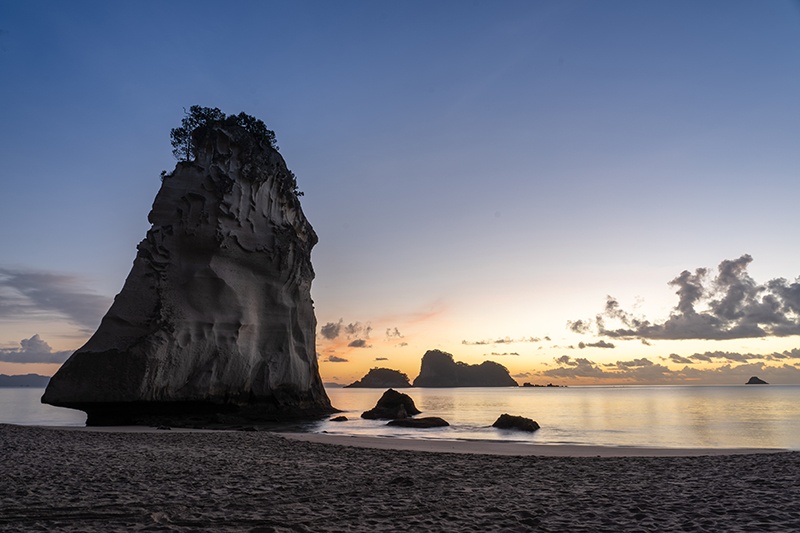 Autumn weather in New Zealand can be unpredictable, but there is plenty to do in the Coromandel on a rainy day. We strolled along the main street of Thames at the Saturday Farmers market, keeping dry under the storefront eaves. Then we enjoyed a guided tour through the tunnels at the Goldmine Experience, an operational 19th Century goldmine. Here you get to see the original stamper battery running at full steam, restored to working order by a team of dedicated volunteers.

The Coromandel region is steeped in gold rush history with many ruins and old mining tunnels that are easily accessible along well-marked tracks. The Broken Hills DOC campsite is an excellent overnight stopover for both short and long tunnel explorations. Plus the Windows Walk loop track at the Karangahake Gorge is a must do and don't forget your torch!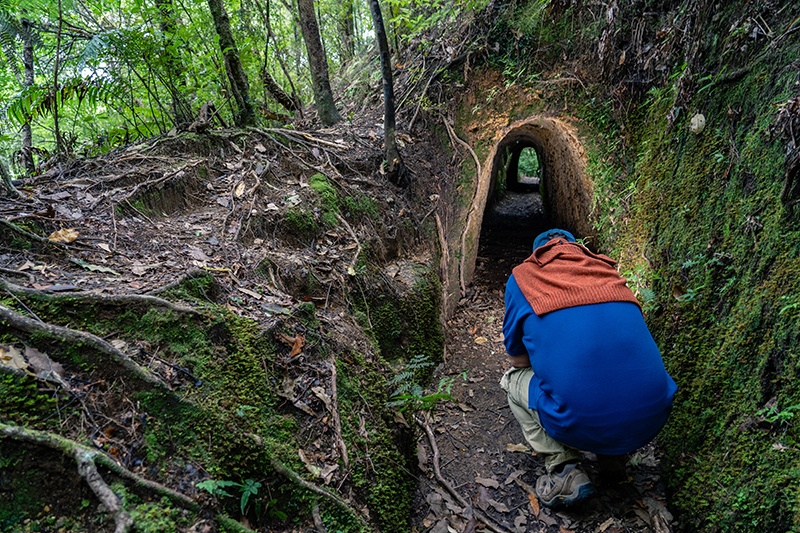 The full off-grid support and self-containment provided in Wilderness motorhomes meant we could stay in the many council approved freedom campsites and DOC campsites, easily located via the Wilderness app. We also used the Campable app to connect with locals who offer space on their property for self-contained vehicles to stay overnight. We found Internet coverage to be surprisingly good all over the Coromandel using the onboard WiFi available in the motorhome.
So, how did I get on with that bike? Over 22 years had passed since my last ride, so it was with some trepidation that we added mountain bikes to our hire package. My initial reservations were quickly dispelled upon our arrival at the Wilderness base in Auckland. The quality bikes and helmets were carefully fitted to us (sorry bikes rentals are no longer available), and we were given an excellent introduction by the Wilderness guest services team. After a slightly wobbly start, I was soon riding confidently over the restored rail bridges and through old tunnels on the Hauraki Rail Trail. Having the bikes onboard expanded the reach of our motorhome adventure. We felt like kids again, outside in the fresh air, exploring and having fun. Will we be hiring mountain bikes again? You bet!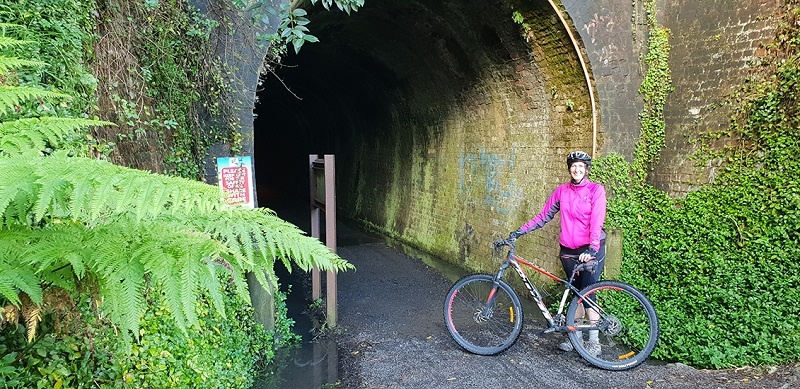 So what are you waiting for? Get onya bike and just do it! These and many more "gems" of the Coromandel are just waiting to be discovered in your own unique way and if you're still unsure about it after reading this, watch our video!