Get on the road and immerse yourself in the intoxicating views of the North and South Islands of New Zealand — all from the convenience of your cosy restful motorhome.

You may already know which places you want to visit, but are you aware of the many park up spots with incredible scenery along the way?


We've established our ten most memorable northern locations and our ten most breathtaking southern spots — highlighting park up spots, campervan sites and holiday parks to either stay overnight or enjoy daytime views. Read on to discover where you really want to go.


North Island
Volcanic landscapes — rolling hills — subtropical forests — long sandy beaches. It's the North Island and it's waiting to be explored.
1. Far North
Let's begin at the northernmost tip of the North Island where life is literally a beach. With an abundance of impressive coastline, this sunny part of the country is a breath of fresh air.
The area is home to Cape Reinga, where the Pacific Ocean meets the Tasman Sea, famous Ninety Mile Beach (Te-Oneroa-a-Tōhē), giant kauri trees and a treasure trove of secluded beach camping hideaways.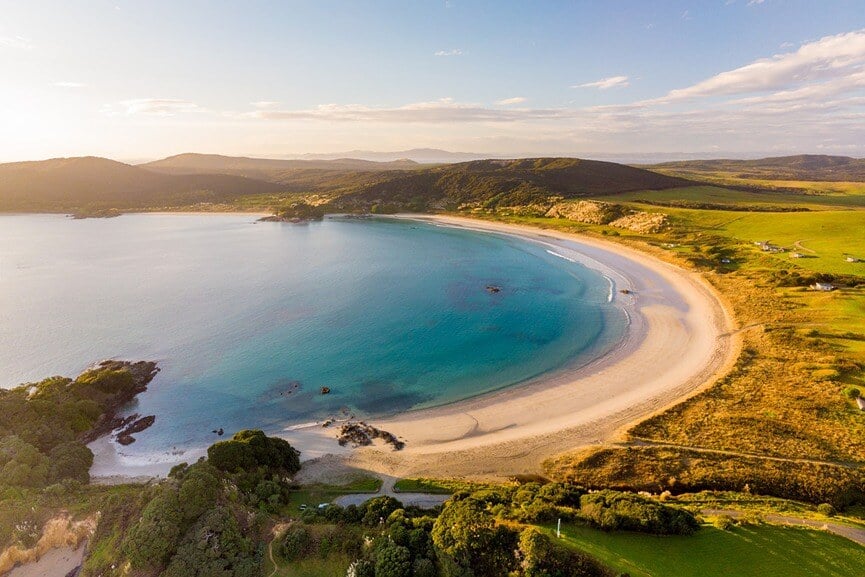 Why choose the Far North?
For the sun, sand and its cultural history. The coast is lined with miles of unspoiled white sandy beaches and is often referred to as the winterless north.

Year-round, the Far North is one of the best places to go in a motorhome or campervan — choosing where to stay is the hard part.
Best Far North park up spots


Check out our guide to exploring Northland.
Far North Fact
Ninety Mile Beach isn't actually 90 miles long. Back in the day, European settlers estimated it would take three days to ride their horses from one end of the beach to the other. They were able to travel 30 miles a day — hence the name.
At around 88 kilometres (55 miles) long, the beach is an official national highway — but not one to drive your motorhome on due to safety reasons.
2. Bay of Islands
For many Kiwis, the Bay of Islands conjures up images of chilling out on isolated beaches, cruising through the iconic Hole in the Rock, and experiencing Waitangi — the origin of New Zealand as a nation.

With a motorhome rental or campervan hire, it's unlikely you'll be overnighting on any of the islands, but exploring this subtropical micro-region is an absolute must-do. Winding along secondary roads that bounce from one beach to the next is a joy in itself.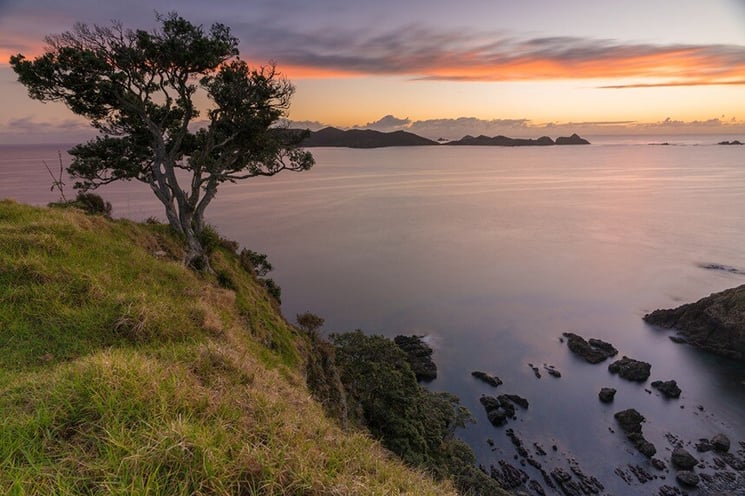 Why choose the Bay of Islands?
For the history, the beaches and the hidden gems. Consider dividing your time between Waitangi and Paihia that feature beach camping park up spots and completely isolated places where you can wake up and smell the ocean.
Best Bay of Island park up spots


3. Coromandel
Gold was once the main reason to head to the hills of the Coromandel Peninsula. In the 21st century, they're a place that's full of hidden gems. Whether you're looking for green valleys, golden beaches, misty rainforests or just idyllic serenity, you'll find it all on the Coromandel.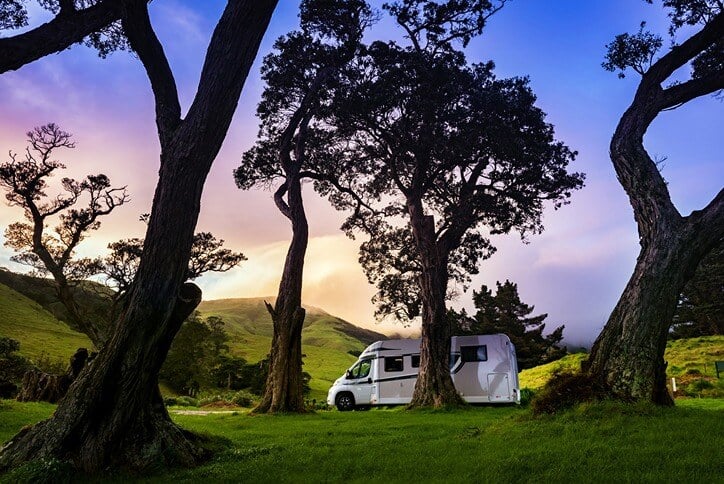 Why choose the Coromandel?
For the remote beauty. The Coromandel is a popular holiday destination but you can still find isolated park up spots, especially outside of summer and school holidays.
Best Coromandel park up spots


Coromandel Tip
Spend time in the Coromandel exploring its many trails — from the old tunnels of Karangahake Gorge to the Waiomu Kauri Grove Walk, and the peaks of the Pinnacles to the Coromandel Coastal Walkway.
4. Auckland
Auckland sits on a volcanic field that's home to 53 volcanoes, making it one of the most unique cities in the world. It would be a shame to head straight out of this urban wonder without first parking up at a few volcanic peak viewpoints.

Most of the peaks can only be explored by foot — and for good reason. Fourteen are named Tūpuna Maunga (ancestral mountains) which means they have historical significance. But you can drive up a few.
Grab an Auckland motorhome rental and select a few to visit.

Why choose Auckland?
For the incredible array of views atop the many volcanic peaks. Enjoy driving to the summits of our recommended spots. Consider parking up on the lower slopes of the famous ones and walking to the tops.
Best Auckland park up spots


See ten reasons why you should rent a motorhome in Auckland.

5. Mount Maunganui — Tauranga
Linger about on one of the world's best beaches under the gaze of Mount Maunganui. Referred to as The Mount by locals, it's now officially known as Mauao meaning caught by the morning sun.

Rising 232m above sea level, this extinct volcano offers a rewarding opportunity to break out a sweat while taking in 360 degree views of the Bay of Plenty. You can't drive your motorhome up Mauao, but there is a campervan park in its shadow — and plenty of beachside places to park up nearby.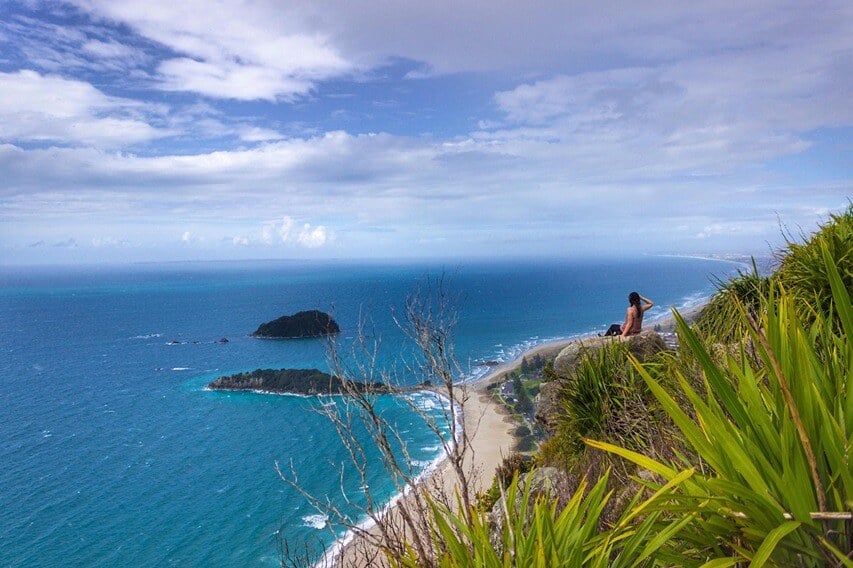 Why choose Mount Maunganui?
For the unique atmosphere of a laid-back location that's also popular and vibrant. Mount Maunganui is one of the best campervan sites in the North Island.
Best Mount Maunganui park up spots


6. East Cape — Bay of Plenty
Solitude, sun and surf — there's something about the North Island's East Cape that allows you to revive and reset. Perhaps it's the relaxed laid-back nature of a part of the country that feels like a version of New Zealand from fifty years ago.

Take the rarely travelled section of the Pacific Coast Highway between Opotiki and Gisbourne. Here you'll see horses roaming wild, locals enjoying the simple things in life, and the place where New Zealand first sees the sunrise.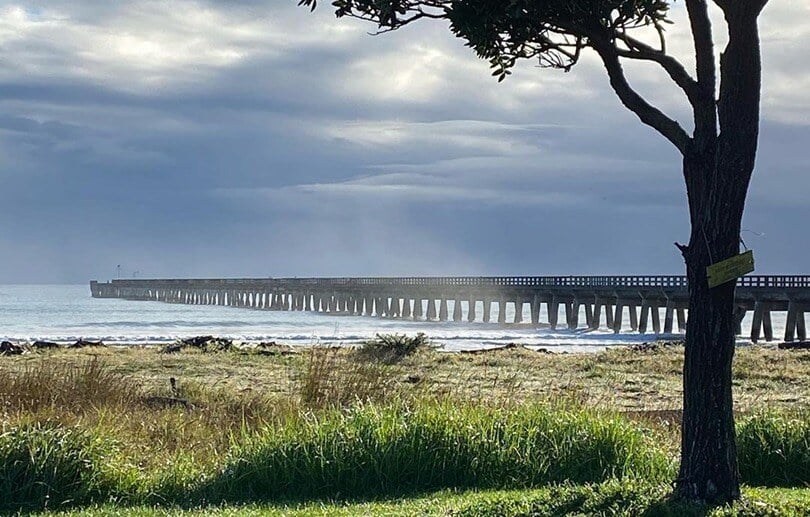 Why choose the East Cape?
Because it's a unique and special locale. Not many visitors venture here so you'll be able to easily interact with the friendly local people.
Best East Cape park up spots


East Coast Tip
While passing through or staying at Tokomaru Bay, treat yourself to a unique Paua Pie at homely Cafe 35.
7. Rotorua Lakes District
The central area of the North Island is a paradise if you're into lakes. From the volcanic past of mighty Lake Tarawera to the pristine beauty of circular Blue Lake — it's a breeze to park up and savour the soothing sounds of moving water.

You'll have a choice between 18 lakes to spend some time at. And you're also not too far away from the big drawcard of Lake Taupo — the country's biggest lake.

Why choose the Rotorua Lakes District?
For the wonder and serenity of so many lakes. Whichever ones you choose to stay near, you'll have ample opportunity to swim, fish, picnic and relax.
Best Rotorua Lakes District park up spots


Check out our Rotorua motorhome holiday guide.
8. Surf Highway 45
Wild — west — rugged — beautiful. State Highway 45 is better known as the Surf Highway and it's well worth driving and spending some time parking up. Along this 105km coastal route you'll find black sand beaches and slick surf spots.

This road and its coastline pass through New Plymouth and navigate around symmetrical Mount Taranaki — a must-do part of New Zealand.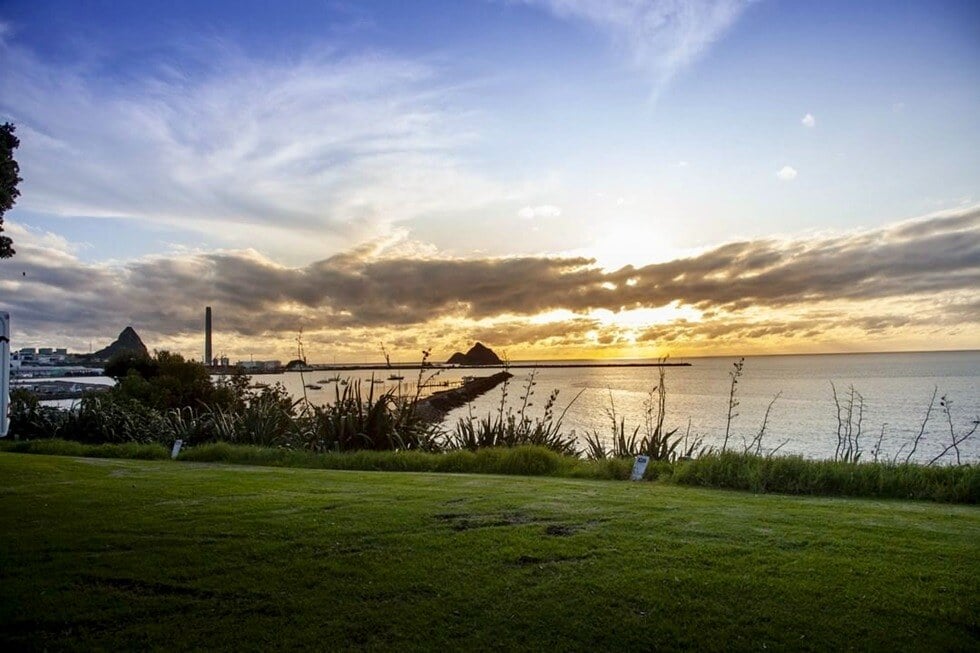 Why choose Surf Highway 45?
For the many seaside locations to stop and admire the surf on one side and the mountain on the other.
Best Surf Highway 45 park up spots
Surf Highway 45 Tip
It's only a 55 minute drive from the northern end of the Surf Highway to the nearest ski field — so at the right time of year, you can surf and ski on the same day.
9. Central Plateau
Few places around the world can be labelled as truly extraordinary. The North Island's volcanic plateau, generally known as the Central Plateau, is one of them.

Made famous in The Lord of the Rings trilogy, this area is dominated by three active volcanoes — Mount Ruapehu, Mount Tongariro and Mount Ngāuruhoe.

Why choose the Central Plateau?
Because you'll feel excitement and wilderness experiencing such a wild and unpredictable place. The focal point is Tongariro National Park — a world heritage site — and the North Island's highest mountain, Mount Ruapehu. Hike in summer and ski in winter, but play all year round.
Best Central Plateau park up spots


Travelling in winter? Check out our five epic winter road trips in the North Island of New Zealand.
10. Cape Palliser
Only an hour's drive from popular Martinborough is this rarely visited stretch of coastline that culminates in the impressive Cape Palliser Lighthouse.

On this relaxing journey you'll also encounter seals, strong winds, Cook Strait, hiking trails, stunning vistas over to the South Island, and camping areas the way they used to be.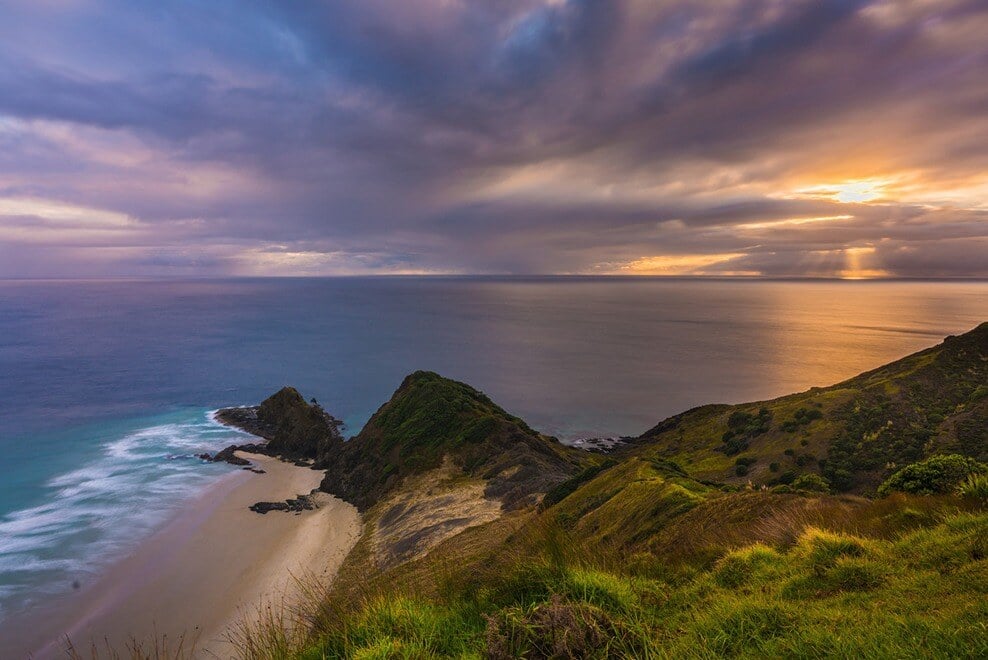 Why choose Cape Palliser?
For the sense of remoteness and ruggedness of this rarely visited coastal area.

A must-see is Cape Palliser Lighthouse — a super spot to take wide panoramic images encompassing the ocean, sky and land. Te Waipounamu (the South Island) is easily viewable atop the 258 steep steps to reach the lighthouse.
Best Cape Palliser park up spots



South Island

Cascading glaciers — dramatic mountains — tranquil lakes — picturesque fiords. It's the South Island and it's ready to discover.
1. The Catlins



Several of the best places in the South Island to explore by campervan hire are around The Catlins. It's a rugged and untouched stretch of coastline in the southeast corner of New Zealand.

Home to the world's rarest penguins, most endangered sea lions and the smallest dolphins, The Catlins hosts a fragile environment that needs to be explored with care.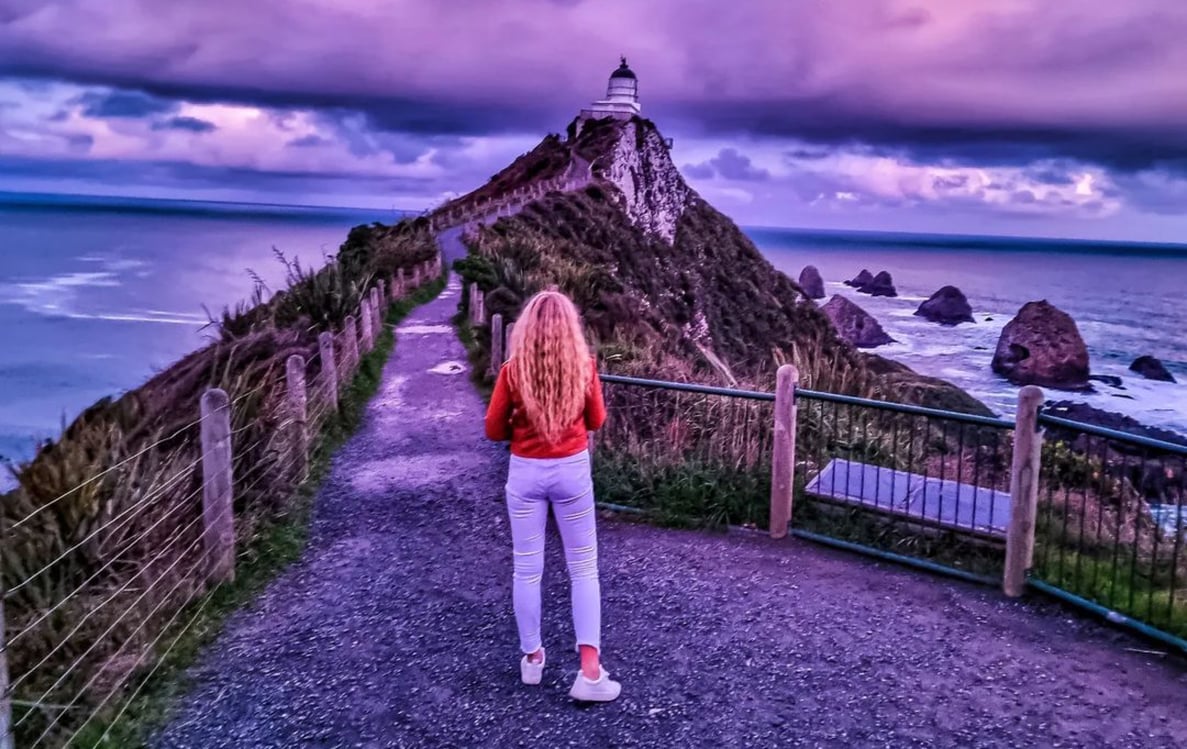 Why choose The Catlins?
For the raw and captivating coastline with a likely chance of seeing both penguins and dolphins. This alternative drive from Balclutha to Invercargill is slightly off-the-beaten-path as it tracks close to the southeast coastline, occasionally touching it.

Waterfalls, wildlife and wonder await — you only need to choose where to park up.
Best Catlins park up spots
Pounawea Motor Camp

— riverfront park up spot where you can stay overnight and see a rare New Zealand sea lion if you're lucky
Catlins Tip
If you plan to make the short walk to Nugget Point Lighthouse, drive to the carpark before dawn to enjoy a rewarding sunrise view of the nuggets and the horizon.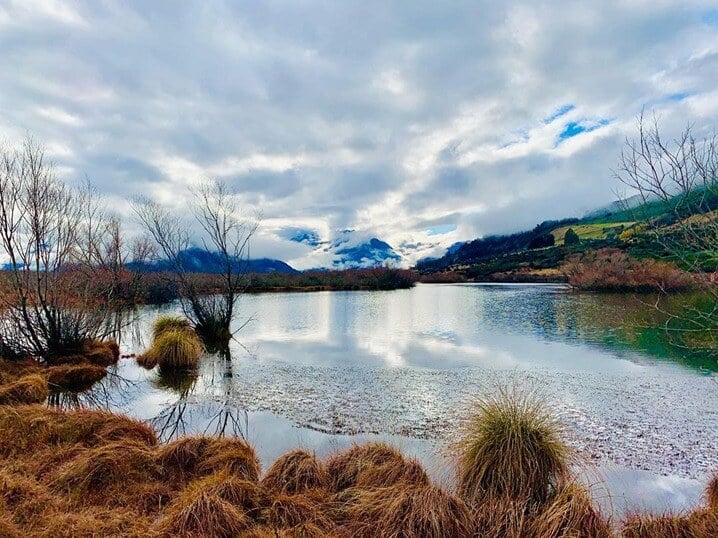 2. Queenstown to Glenorchy Road
The Queenstown to Glenorchy Road is often ignored by travellers coming south to indulge in the outdoor brilliance offered by the Southern Lakes. But it shouldn't be.

The Glenorchy-Queenstown Road marvels as it meanders to the end of Lake Wakatipu. It's a 46km state highway often perched high above the lake.
Why choose the Queenstown to Glenorchy Road?
For the variety of locations you can park up in your campervan or motorhome. The road can be driven in less than an hour but consider spending a day parking up at all its magical spots — and soaking up the panoramas.
Best Queenstown to Glenorchy Road park up spots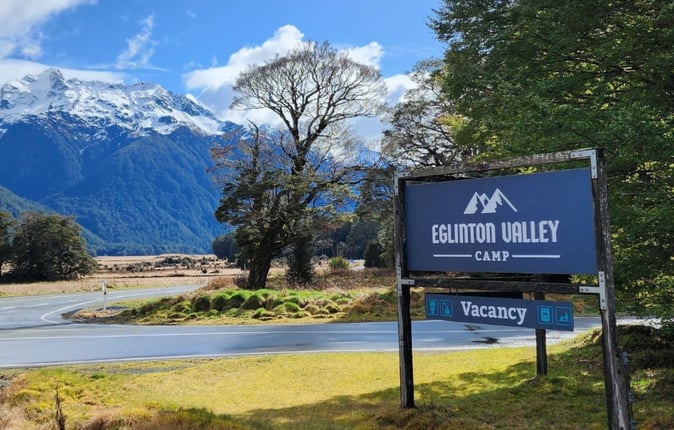 3. Milford-Te Anau Highway
The Milford-Te Anau Highway is quite simply an enchanting drive. This otherworldly road to one of the most isolated parts of New Zealand offers plenty of stunning locations to park up your motorhome and take in the serene atmosphere.

As you pass The Divide and steadily gain altitude, a solid granite mountain wall appears to be a dead end. However, the Homer Tunnel provides a 1.2km passage west through the Darren Mountains. A drive through the tunnel will feel like you're going back in time.
Why choose the Milford-Te Anau Highway?
It's a breathtaking journey with many roadside spots for campervan parking — not to mention, a number of unpowered campervan sites with dramatic views.
Best Milford-Te Anau Highway park up spots


Eglinton Valley Camp

— offers unpowered sites amongst heavenly mountain vistas in a valley once filled with glacial ice



Totara Campsite

— beautiful camp location where you can park up and wake up to incredible scenery



Deep Flat Campsite

— wonderful park up spot near the Eglinton River, away from the noise of the highway



Cascade Creek Campsite

— spacious area with views to boot a little further up the road near Lake Gunn



Pop's View Lookout

— worth parking up to enjoy the views up the Hollyford Valley



Gertrude Valley Lookout

— astounding last spot to park up before reaching the Homer Tunnel and passing through to Milford



1855 Lookout

— wonderful park up spot for crazy views down the valley


Milford Sound — the end of the road gets busy but you can find your own peaceful park up and be completely immersed in this magnificent place.
Milford-Te Anau Highway Tip
Fiordland shows its true colours with lots of rain. Travel this road during or after some heavy rain and you'll experience incredible walls of waterfalls cascading down mountain cliffs.
4. Glacier Country — West Coast
It's rare for glaciers to descend alpine environments down into temperate rainforests. However, Fox and Franz Josef Glaciers on New Zealand's West Coast are unique — they're two that go against the norm.

Fox is the country's third largest glacier, at about 12km long and running particularly close to the Tasman Sea (12km from the coast).

Franz Josef is the fourth largest and descends steeper than Fox — from a height of 3,000m down to 240m where it terminates only 19km from the sea.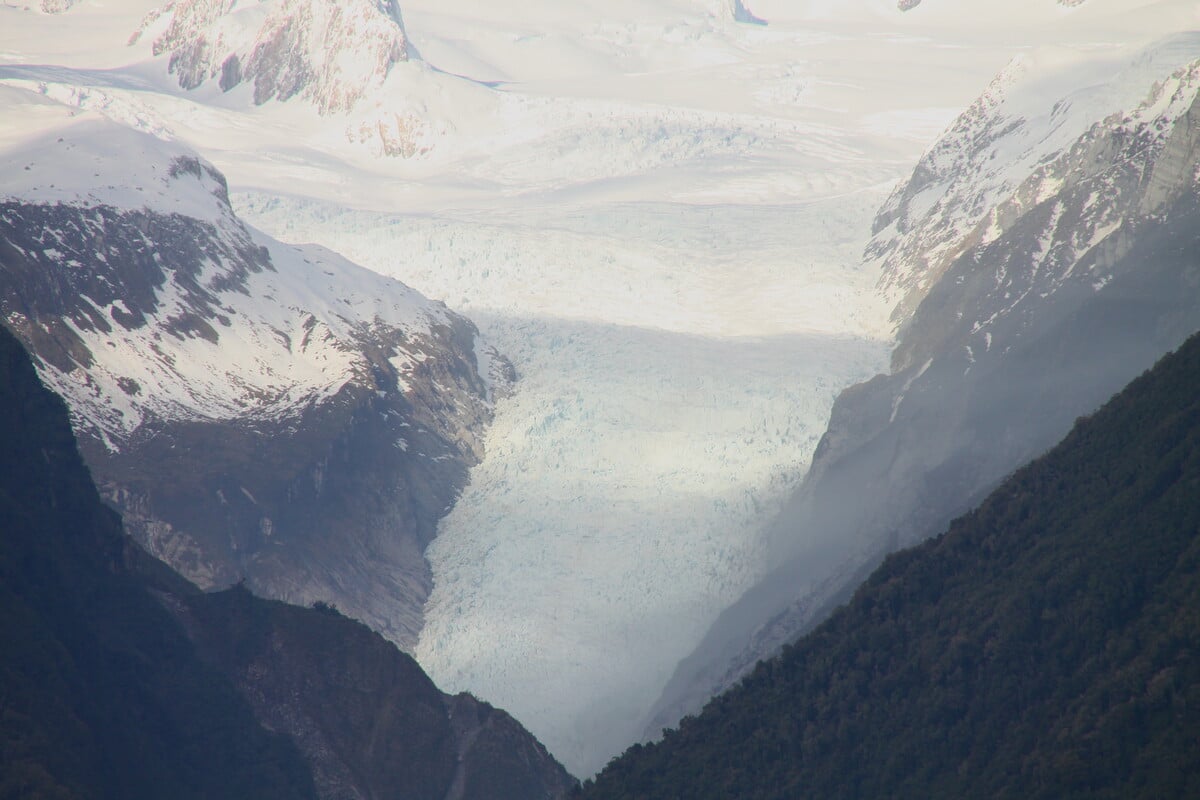 Why choose Glacier Country?
For the pure thrill of getting up close to some seriously big glaciers. You can choose to walk right up to them — or take a tour on the ice itself. Plus, there are plenty of park up spots to take in the majesty of each glacier from the comfort of your own motorhome.
Best Glacier Country park up spots


5. Hooker Valley — Mount Cook
Looking for that one magical standout spot in the South Island? It would be hard to go past the Hooker Valley. It's an incredible end-of-the-road gem near Mount Cook Village — and is one of the best campervan sites to enjoy in a motorhome.

To get there, you'll have the pleasure of cruising one of the world's most breathtaking lakeside drives. The road alongside Lake Pukaki is simply spectacular — you'll feel like you're flying past the lake.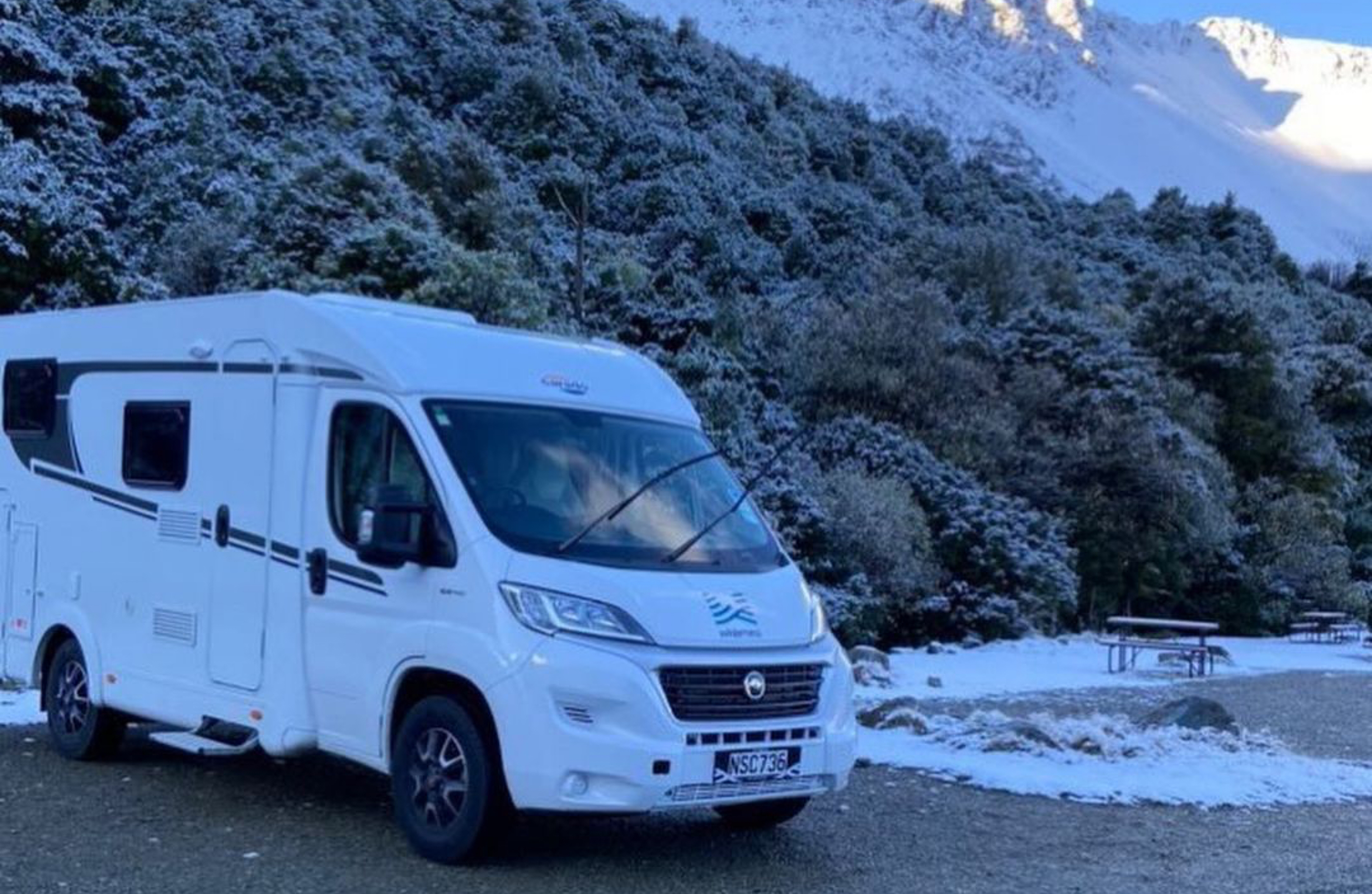 Why choose Hooker Valley?
Two reasons really — snowgazing and stargazing. Visit Hooker Valley in winter and you'll have every chance of waking up in a winter wonderland.

Come here outside the colder months and you may be stunned by the majestic Milky Way. With the lack of light pollution, a clear night sky will see the stars shining in full glory.

Down the road is the Tasman Lake viewpoint within an easy walk from where you can park up. The views are not only of the lake but the nearby glacier too.
Best Hooker Valley park up spots


6. Ashburton Lakes
Perhaps one of the most underrated places in the South Island is the area known as the Ashburton Lakes. They're located inland from Ashburton beyond the foothills between the Rangitata River, Mount Taylor and the Arrowsmith Range.

A favourite for local anglers with trout and salmon on the menu, they're quite stunningly beautiful and most can be accessed by unsealed roads. Calm yet moody conditions at sunrise can be a highlight of this environment.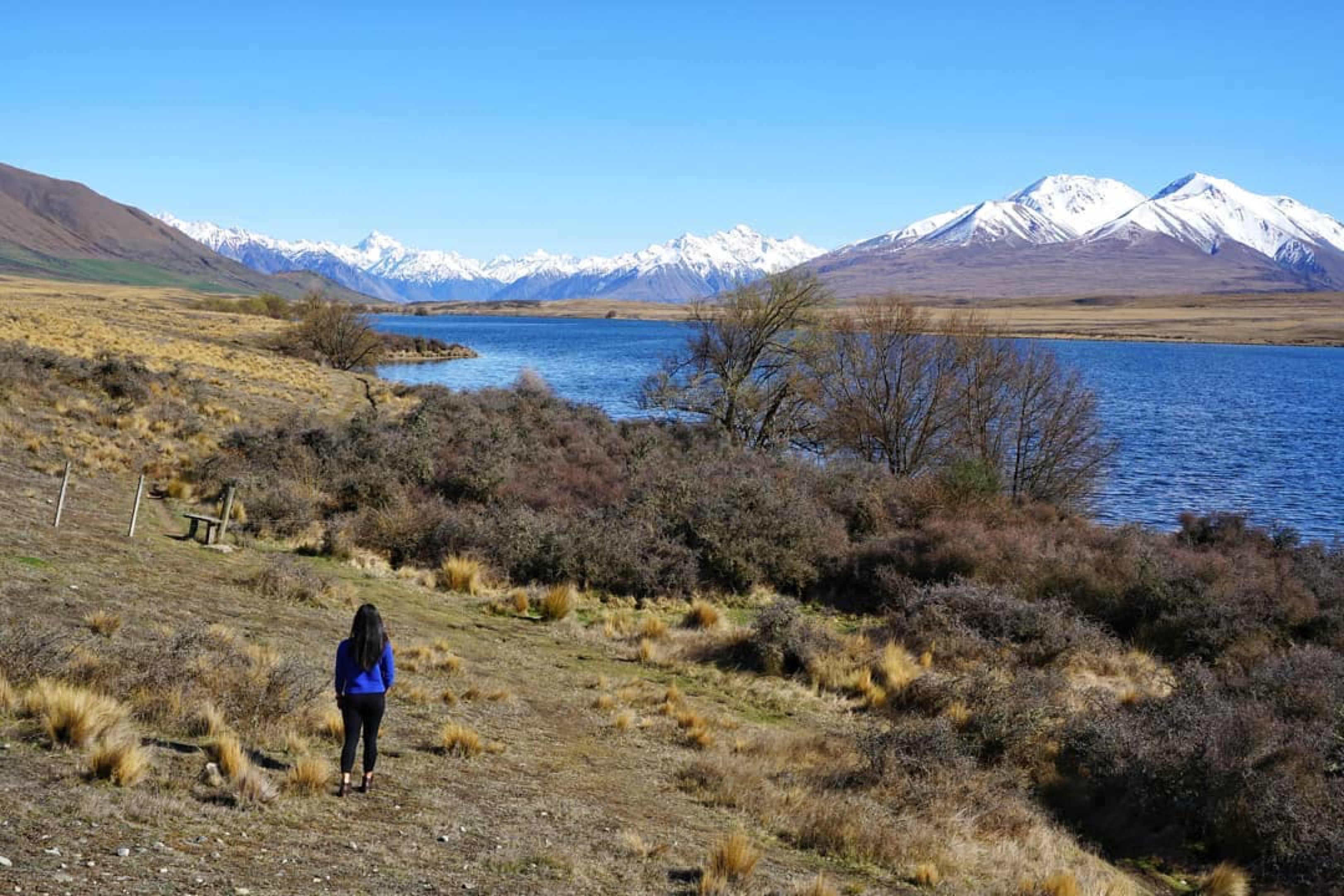 Why choose Ashburton Lakes?
The Ashburton Lakes are slightly off-the-beaten-track. If you're lucky, you may get to park up next to a deserted lake.

The pristine surroundings are also highly underrated. Winter can see snow on the ground whilst summer gets hot and busy enough to want to take a dip.
Best Ashburton Lakes park up spots


Lake Camp Campground

— an overnight freedom camping spot



Lake Clearwater

— low-cost, minimal facility camp that's connected to the huts


Lake Heron Camping Ground — further off-the-beaten-track and only open between October and April.
Ashburton Lakes Tip
Take a detour further inland via Lake Clearwater to Mount Sunday. A stunning rocky outcrop in the middle of a gorgeous valley, you can enjoy views from the carpark or hike the half hour or so to the summit.
7. Akaroa Summit Road — Banks Peninsula
Banks Peninsula is the not-so-hidden jewel on the doorstep of New Zealand's second-largest city. A land formation created by two extinct volcanoes, the peninsula has two summit roads — and both are dramatic driving experiences.

The Akaroa Summit Road offers amazing 360-degree views. Elevating and winding above the now sea-filled volcanic cones, the road has numerous spots where you can park up and soak up the sights.
Grab a Christchurch motorhome rental and head for the Summit Road.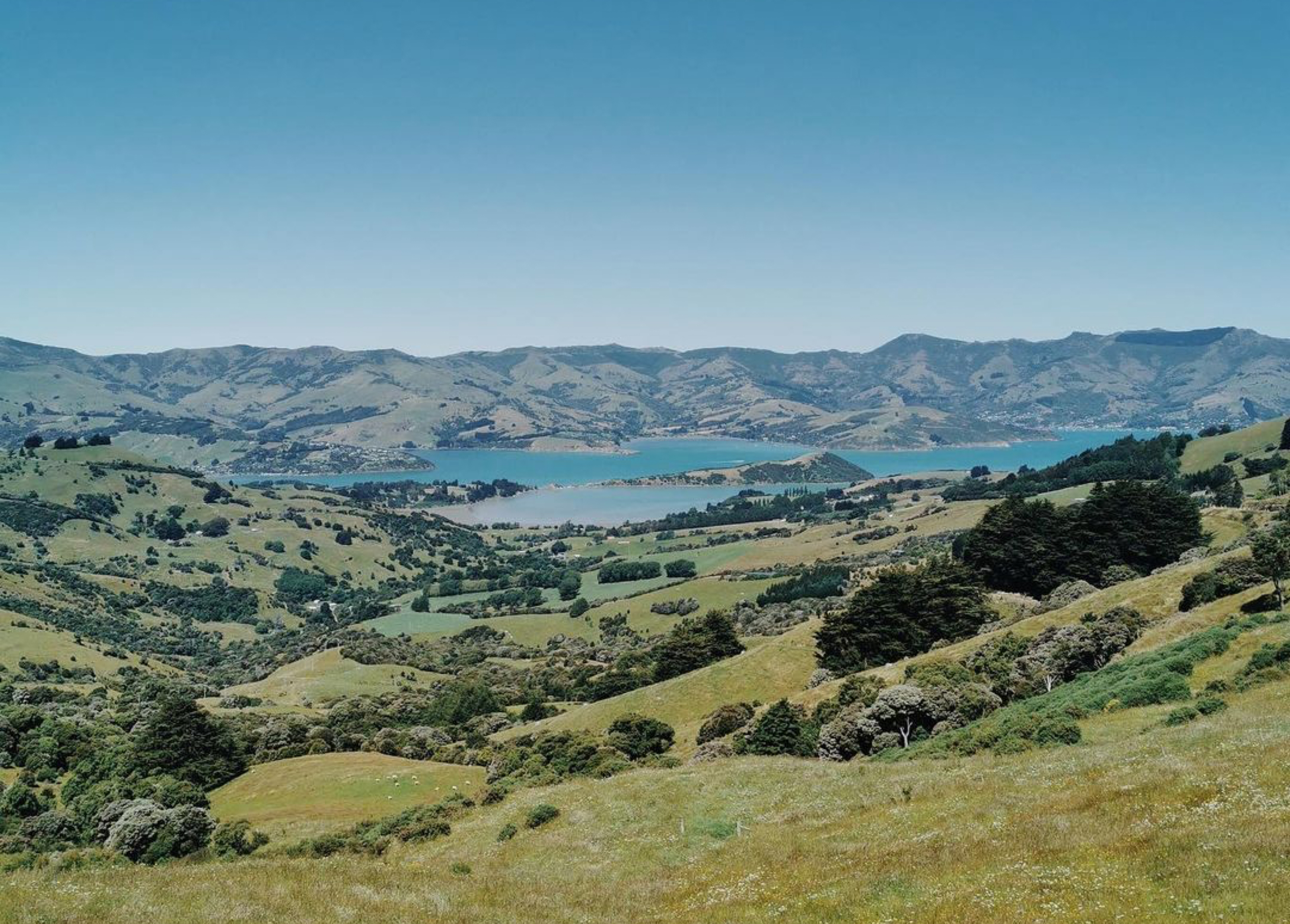 Why choose the Akaroa Summit Road?
It's a spectacular drive and you'll see very few vehicles as you take your time to explore it. The Hilltop Tavern is the only place near the Summit Road where you can stay for the night. But as a daytime drive, it provides impressive views both on-road and at the multiple locations where you can park up.

Descend down the slopes for Duvauchelle and Akaroa camping facilities such as the Akaroa Holiday Park.
Best Akaroa Summit Road park up spots


Hilltop Tavern

— self-contained motorhomes can overnight at this iconic tavern just below the Summit Road to enjoy the superlative views


Near Pettigrews Road — a parking bay with vistas towards the harbour entrance



Corner Pigeon Bay & Summit Roads

— another parking bay on the northwest corner



Otepatotu Scenic Reserve

— for walking, climbing and viewing



Skyline Beech Lookout

— follow Summit Road until it becomes Brocheries Road to access this lookout point.
8. Kaikoura Coast
For sheer rugged beauty, the picture-postcard Kaikoura coastline is just waiting for you to park up and soak it all in. It's a dynamic, winding stretch of coastal highway from Goose Bay north to Kekerengu — an 80km captivating drive full of wildlife.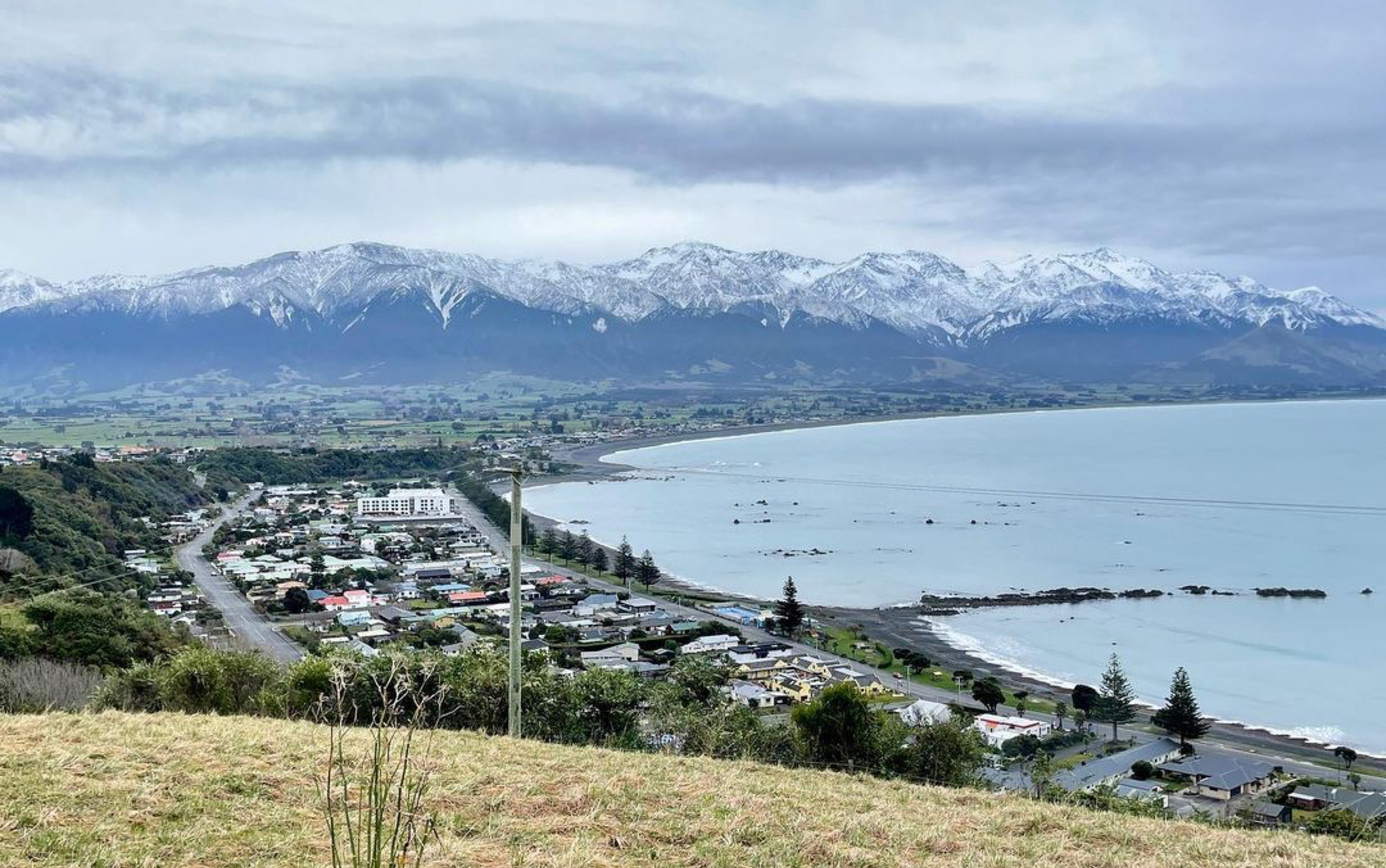 Why choose the Kaikoura Coast?
The coastline provides a special habitat for marine life. The abundance of sealife found here is comparable with wildlife on the Serengeti.

About 800m off the Kaikoura Coast is a deep submarine canyon that reaches depths greater than 1,200m — a magnet for all levels of the sea food chain. Expect to see albatross, shags, gulls and seals. If you're lucky you may even spot penguins, dolphins and whales.

With such a long length of coastline, the question remains where the best places are to park up? Our personal experience exploring the Kaikoura coastal area gives us a unique perspective on where best to stop and watch the mystery of nature.
Best Kaikoura Coast park up spots


South of Kaikoura — historical home to a half dozen basic overnight camps which are now mostly closed, but there are still a few daytime park up spots.



Kaikoura Lookout

— for 360-degree views up and down the coastline



Point Kean Viewpoint

— seals and seabirds galore



Ohau Point Lookout

— traditionally a secure place for baby seals to frolic



Kekerengu Store and Camping

— old-school beach camping the way it used to be.


Kaikoura Coast Tip
Crayfish (lobster) are synonymous with this stretch of coast and there are a few park up spots where you can indulge right by the sea. For a famous favourite, try Nins Bin.
9. Marlborough Sounds
The exceptional Marlborough Sounds consist of 1,500km of New Zealand's coastline. They're a treasure trove of hidden bays, native birdlife and memorable experiences — with some of the best campervan sites and motorhome parking in NZ.

See sunbathing seals, playful dolphins, dive-bombing gannets and even distinctive orca whales. Typically called The Sounds, they're home to this country's green shell mussel industry and the iconic Queen Charlotte Track.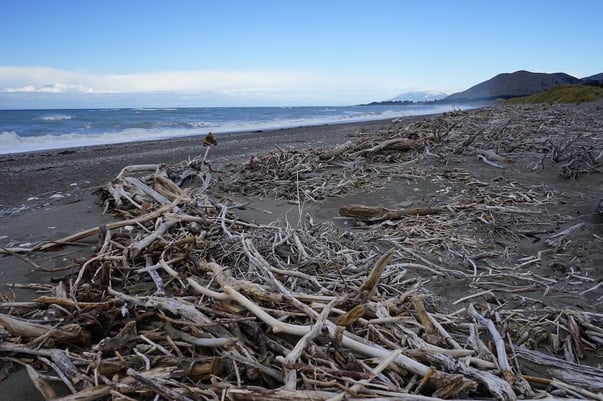 Why choose the Marlborough Sounds?
For many Kiwis, The Sounds have a special place in childhood memory. But more than that, they're a part of New Zealand that will make you feel like life has slowed down just a little.
Best Marlborough Sounds park up spots


10. Golden Bay
As you traverse Takaka Hill and cruise down its western side, you'll arrive in an area of New Zealand that has intentionally held onto the simple things in life.

Golden Bay is naturally isolated with only one access road and is naturally protected by the aptly named Farewell Spit — the country's longest sandspit.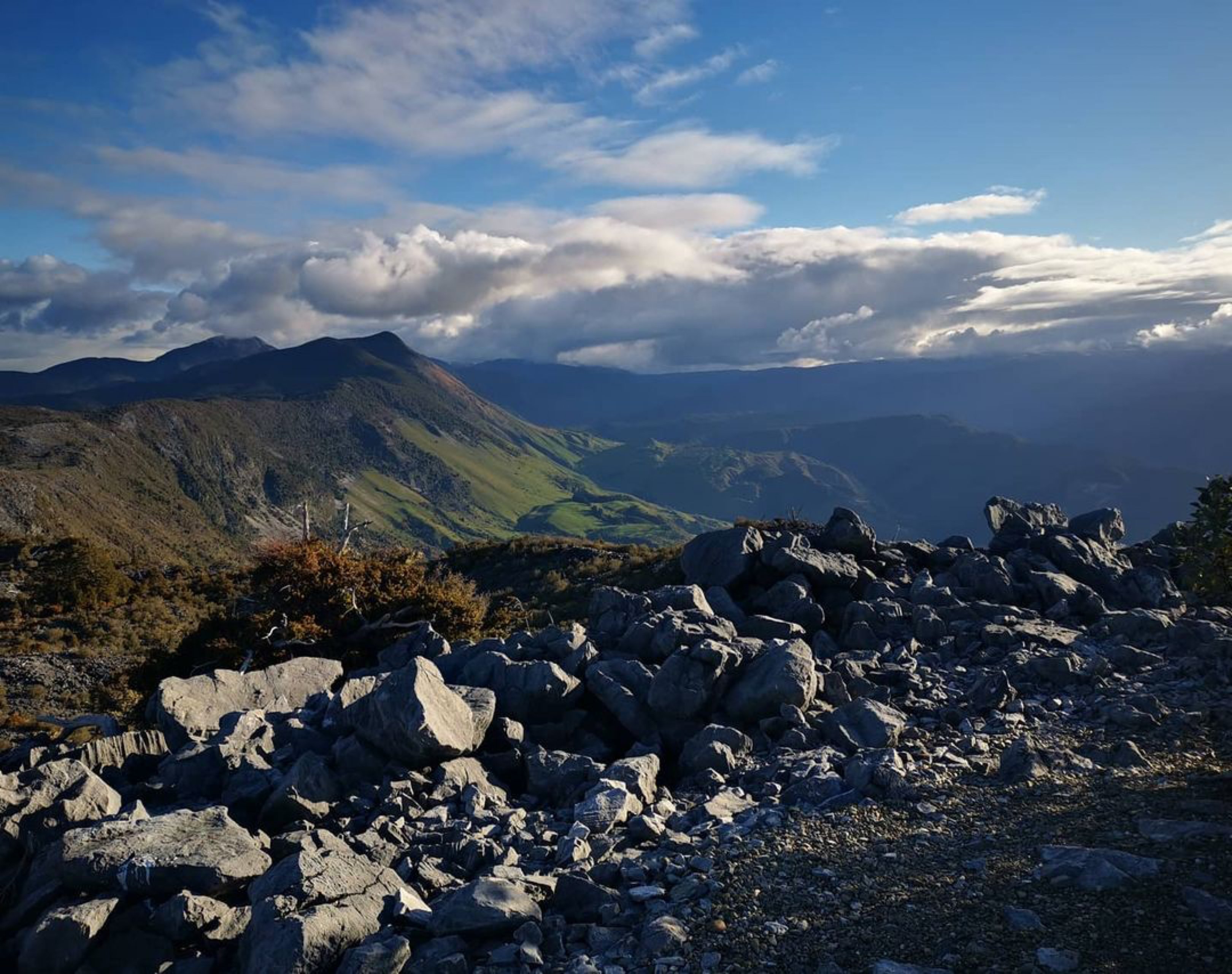 Why choose Golden Bay?
It's a relaxed, warm and remote place with beaches galore. Golden Bay feels a little like travelling back in time. You won't have to drive far to find secluded spots where you can park your motorhome.
Best Golden Bay park up spots


Find the best places to park up your campervan.
New Zealand is so full of incredible scenery that this ten-best article barely scratches the surface. Plan your adventure and decide on the places you want to pull over and savour. Check out our range of itineraries to see if one fits into your early plans.