Premier wine with scenic waterfronts and coastal beauty is abundant in Napier — as is the exceptionally well-preserved Art Deco architecture. Step back into the 1930s on your next motorhome adventure.
Originally known as Ahuriri, Napier was first sighted by Europeans in 1769 and founded as a key port town 86 years later. Over time, it became a leading town in Hawke's Bay and the centre of business, social and leisure activities across the region.
The Art Deco capital of the world
What are the chances that a small town near the bottom of the South Pacific grabs hold of an early-20th century cutting-edge architectural trend and creates a brand out of it?


It sounds highly unlikely but a 7.8 magnitude earthquake in February 1931 was the catalyst that transformed Napier into one of the world's greatest Art Deco capitals. Now, with the highest concentration of Art Deco buildings anywhere in the world, Napier has become famous in the most unexpected of ways.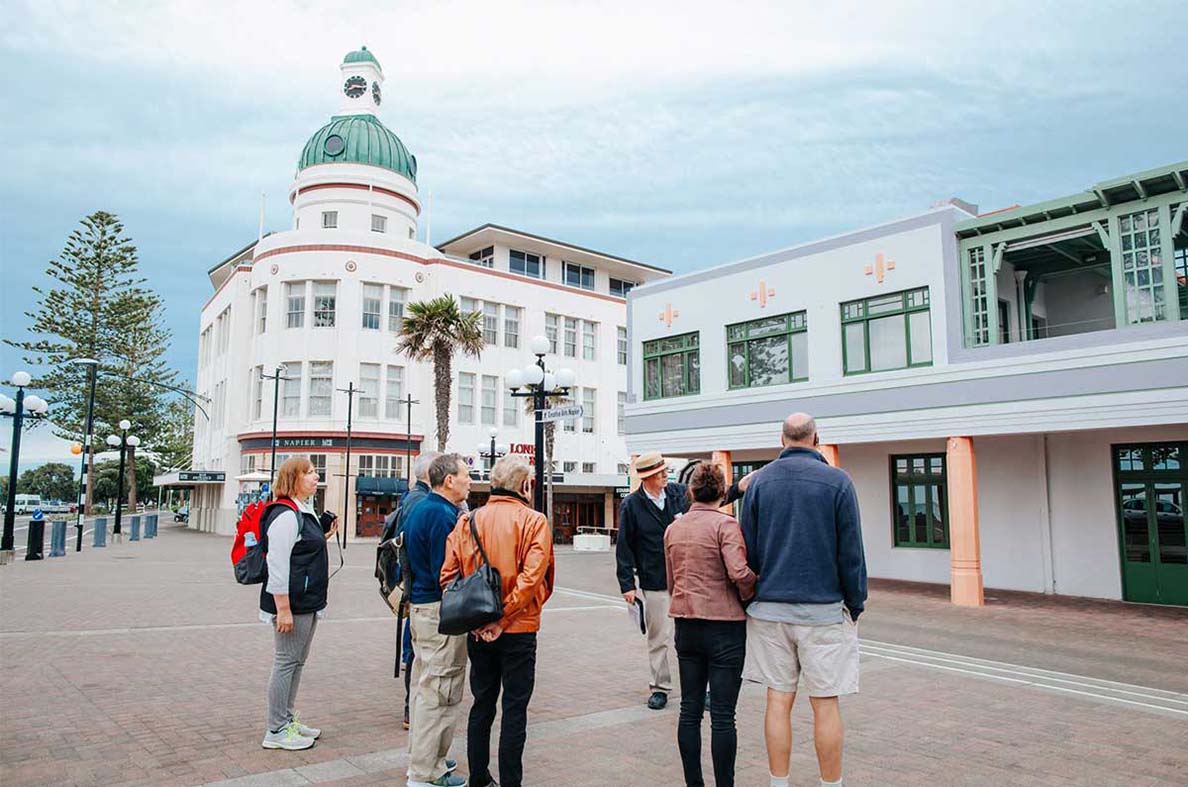 Image thanks to napiernz.com
Be sure to also explore nearby Hastings — home to an impressive collection of Art Deco and Spanish Mission style buildings.
Getting around Napier
If you're into leisurely walks, leisurely bikes or even leisurely driving, Napier certainly appeals as a relaxing place to meander for a while.


Predominantly flat, though overlooked by the outcrop of Napier Hill, the city has wide spacious streets that easily accommodate campervans and motorhomes. There's also plenty of room to wander along the paths of the foreshore enjoying the sea breeze — or the footpaths admiring the Art Deco buildings.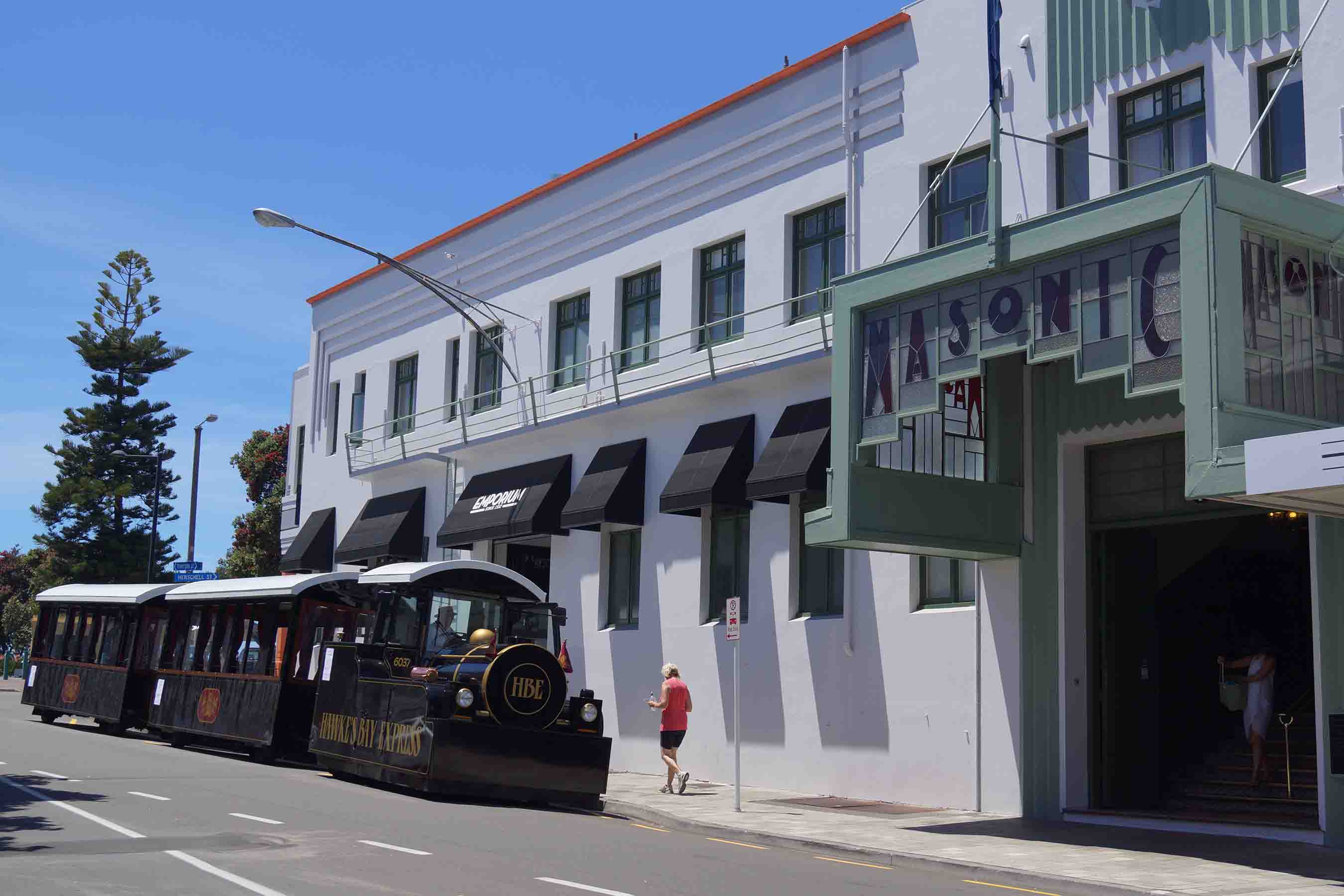 With Hastings less than 30 minutes drive away and wineries around nearly every corner, you'll find it easy to navigate the city and its surrounds.
Essential scenery — Te Mata Peak
Explore fascinating Te Mata Park culminating in a hike up to breathtaking Te Mata Peak.
Rich in history due to its archeological heritage and Māori mythology, it's said that the contours of the peak are the great body of Te Mata O Rongokako.
From the top of Te Mata you'll enjoy 360 degree views with Napier to the north. On a clear day, you might even spot Mount Ruapehu a long way to the east.
Things to see and do in Napier
One of the hubs of the North Island's east coast, Napier is a small city influenced by the land and the sea — and with plenty to do.
Meet Pania of the Reef

Evidence of Māori settlement in Napier goes back more than a thousand years. As a result, there are a few legends in the area with Pania of the Reef being one of the most popular.

Pania was a beautiful maiden who lived in the sea. By day she swam with the other sea creatures — but after sunset she would go to a stream that ran into the bay where Napier is now inhabited.

She met Karitoki, the son of a Māori chief, and was secretly married. Yet every sunrise Pania would return to the sea as she couldn't survive otherwise. Then one day, she returned to the sea for good and Karitoki never saw her again.

When you visit Napier, you'll see the bronze statue of Pania along Marine Parade on the beachfront. She's often likened to the Little Mermaid statue in Copenhagen.

Today, the sea near Napier is protected by Moremore, the son of Pania and Karitoki. He is the guardian of the area, a taniwha (water monster) who often disguises himself as a shark, stingray or octopus.
Wander Marine Parade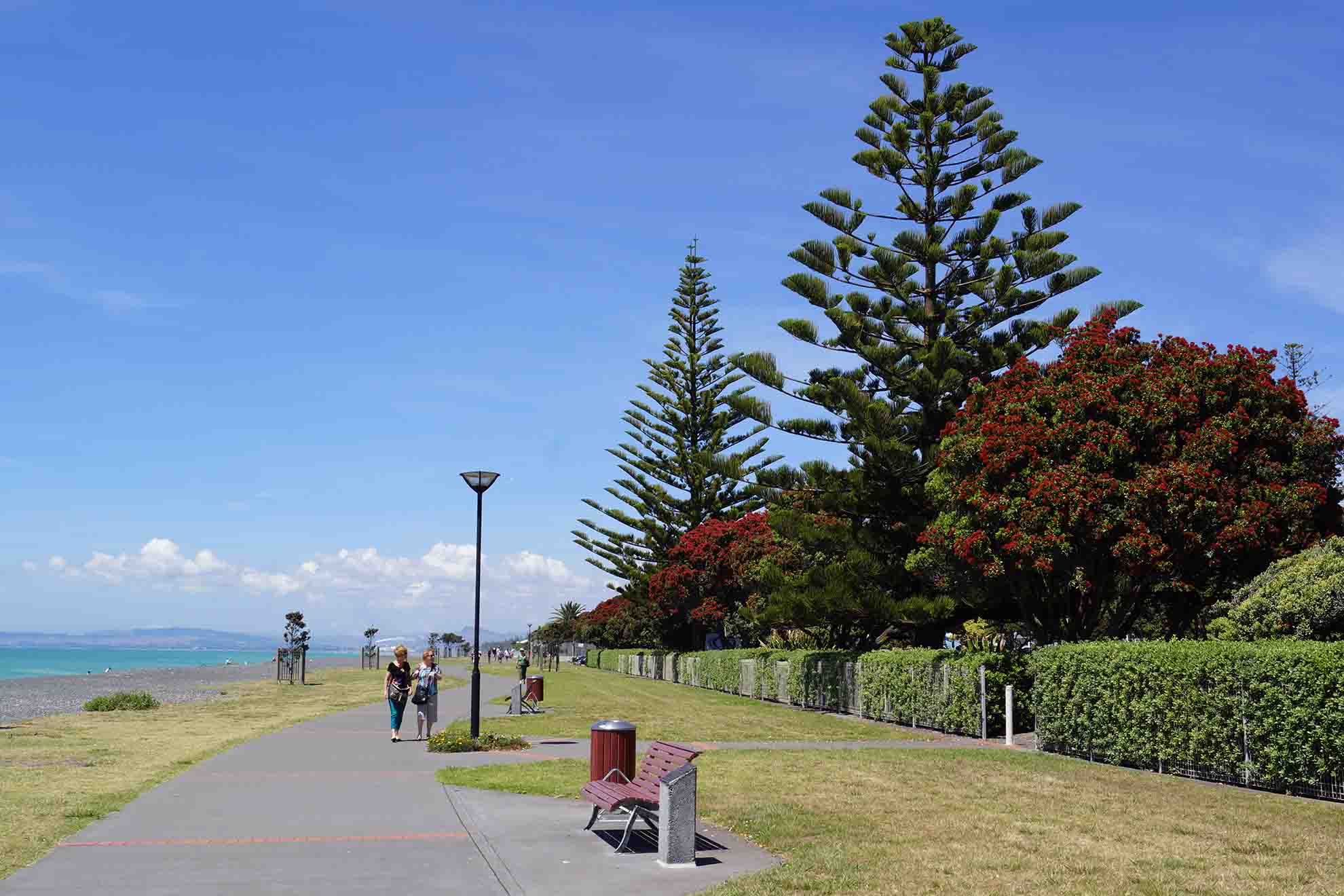 Napier's Marine Parade is a wonderful place to park up your motorhome rental and get out on foot. This 3km stretch of seafront encompasses stunning vistas — from Mahia Peninsula in the north to Cape Kidnappers in the south.


This flat pathway will lead you to a host of beachside activities, plus an array of bars, cafes, restaurants and ice cream shops.


A beach not fit for swimming
Napier Beach, which runs parallel to Marine Parade, may look like the ideal place to take a dip but swimming is strongly discouraged.
A steep drop-off, strong undertow and unpredictable waves make it a dangerous place to swim. Instead, wander down to the Marine Parade Viewing Platform and enjoy the waves from above.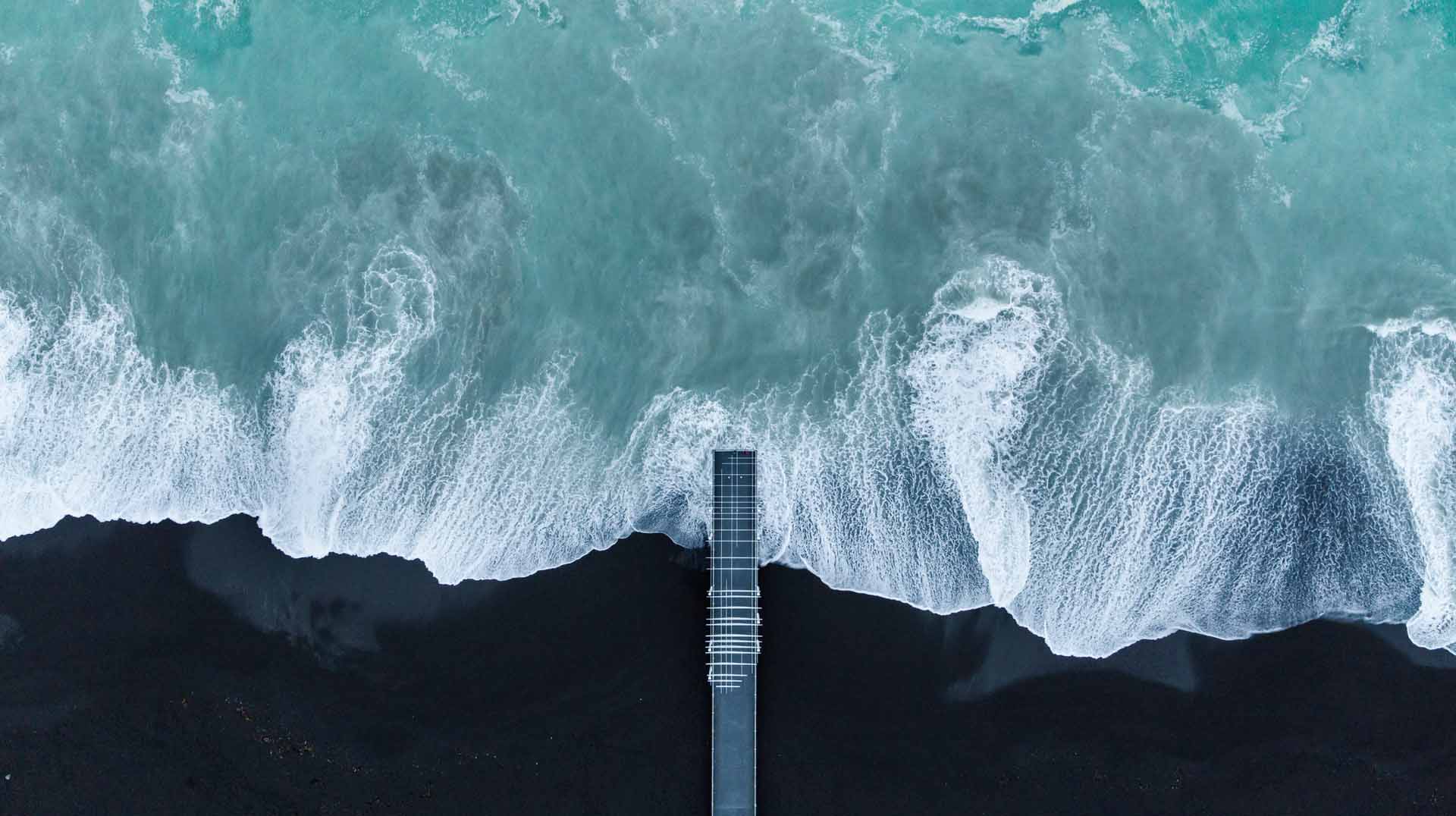 Be amazed at the National Aquarium

Napier just happens to be where you'll find the National Aquarium of New Zealand. Naturally located along the beachfront on Marine Parade, here you can encounter little penguins and terrapins, view stingrays and coral reefs, and even spot kiwi.


Check out the Napier Sunday Market
If you plan to be in town over the weekend, aim to visit the Napier Sunday Market. Be part of the waterfront coming to life with a vibrant atmosphere and community feel. Food trucks, coffee carts and seasonal produce are aplenty.


Check out the best farmers' markets across New Zealand.
Play mini golf on the beach

Fun for kids and big kids, the Par2 MiniGolf facility is right by the sea. It features two equally entertaining courses, namely:
Pacific Pro Am — a traditional putting course with a few dog-legs
Deco Drive — a trickier course for the more experienced mini golfer.

Remember to let the team at Par2 know if you get a hole-in-one for a reward.
Visit MTG Hawke's Bay

Many of the region's treasures are at MTG Hawke's Bay — an award-winning museum showcasing art, culture and social history exhibitions. MTG stands for Museum Theatre Gallery and the theatre hosts film, music and live performances throughout the year.

Entry is free so this is one highlight that should absolutely be on your to do list.
Soak in Ocean Spa

Not many things beat relaxing in heated pools right on the waterfront. Ocean Spa offers that and plenty more in hot pools ranging from 37-40 degrees Celsius, a lap pool at a cooler 26-28 degrees and even a gym for working out.


Call in while the sun is rising or setting for the best way to begin or end your day.
Experience Bay Skate

If you're into skateboarding, roller skating, scootering or BMX riding, head to Bay Skate on Marine Parade — a world class roller sports park. Competitions and events also regularly take place here.
Chill out in the Sunken Gardens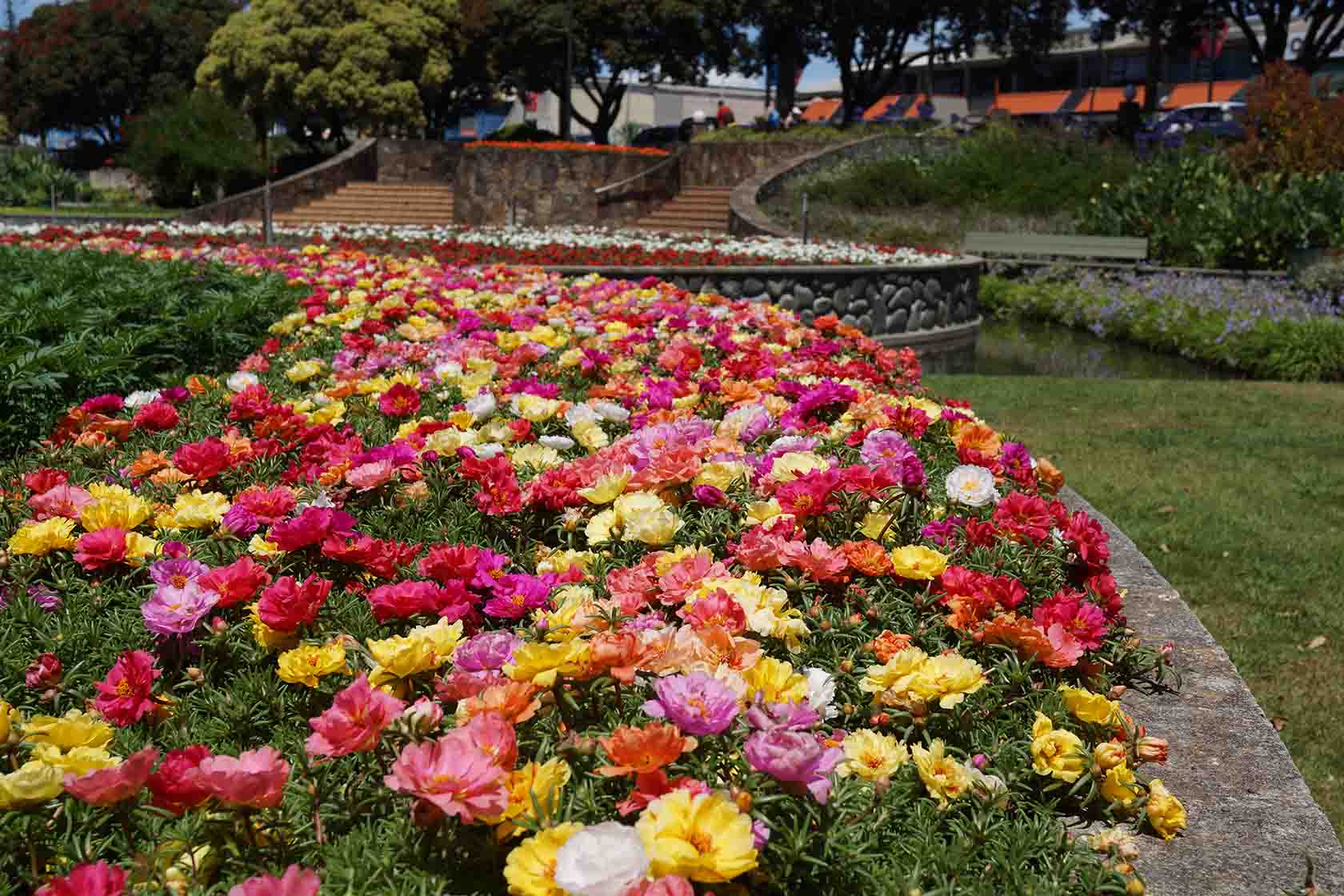 Widely considered a hidden treasure in Napier, the Sunken Gardens along Marine Parade are worthy of at least an hour of your time. They're slightly below street level — so can take you away from the urban environment to a more serene and relaxing space.
Discover the Sea Walls

Take the time to wander the streets of Napier and you'll be rewarded with incredible paintings of sea art. Known as the Sea Walls, there are 49 public murals on various buildings around the city.

With the aim of bringing the challenging circumstances faced by the world's oceans onto the streets, attention is wholly focused on environmental issues. Download the Sea Walls map to find them all.
Explore Ōtātara Pā Historic Reserve

One of the largest and oldest Māori villages (pā) in the Hawke's Bay is at Ōtātara Pā Historic Reserve. Easily accessible, you'll be able to see the remains of terraces, storage pits and dwelling areas — and imagine what life must have been like 400 years ago.


Views across Napier are superb, all the way out to Cape Kidnappers and the Pacific Ocean.


Take in a winery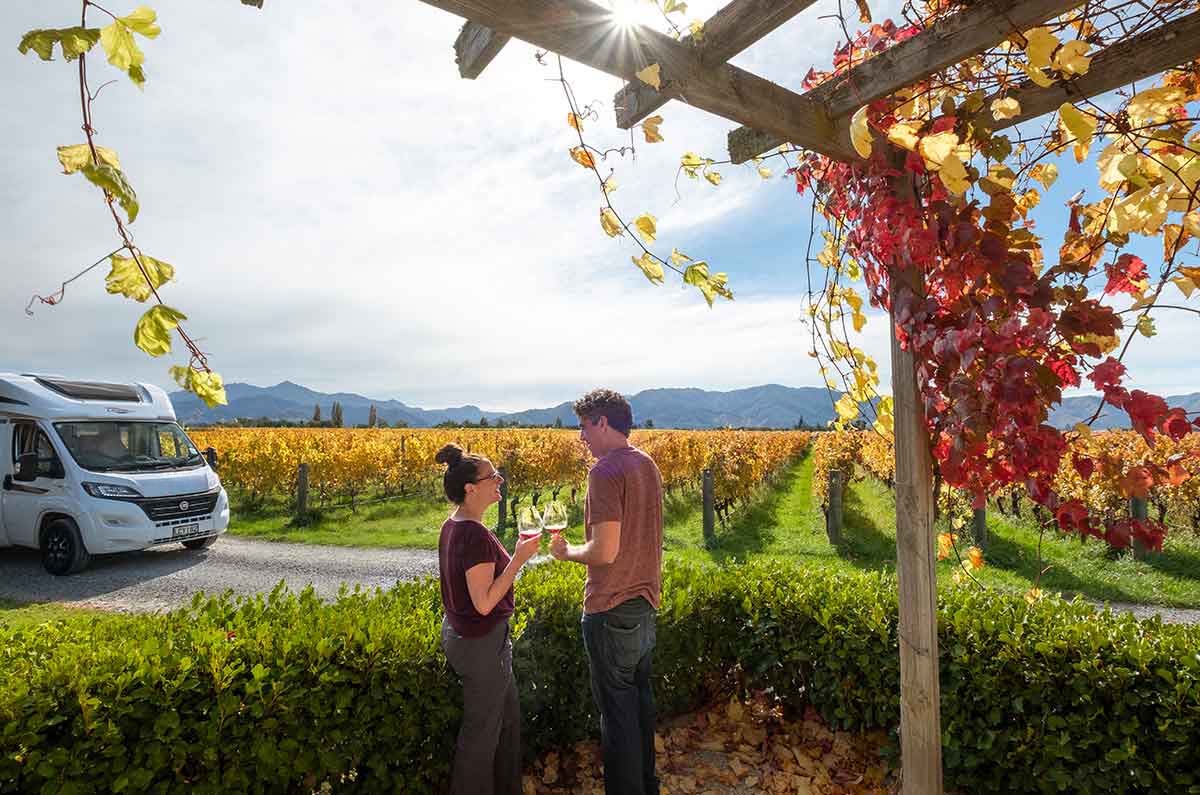 Named as one of the 12 great wine capitals of the world, Hawke's Bay is known as a food and wine destination. The region's wineries are spread around so visiting them on bike can be a fun way to spend an afternoon.

For a particularly fascinating experience, book in for a tasting of the iconic TOM range by Church Road. You'll learn the philosophy and character of this delicious wine range through a wine tasting experience in the atmospheric surroundings of an underground museum.

Some other excellent wineries to check out in the region include:
Essential activity — Hawke's Bay Trails
Napier has a plethora of cycle routes and the Hawke's Bay Trails are officially one of the country's Great Rides. Whether you're into riding by waterways, to wineries or off-road, there's a trail here to suit your preference.
Stretching for 200km, the mostly limestone trails connect award-winning vineyards, interesting cafes, quaint country pubs and artisan outlets.
Plan your cycle journeys using the Hawke's Bay Trail Map before you arrive in town. And if you're not carrying a bike, you can hire a bike or join a tour.
What to eat in Napier
Napier is packed with sumptuously delicious eateries. Take a stroll around the city and you'll find something to cater to your taste buds, day or night.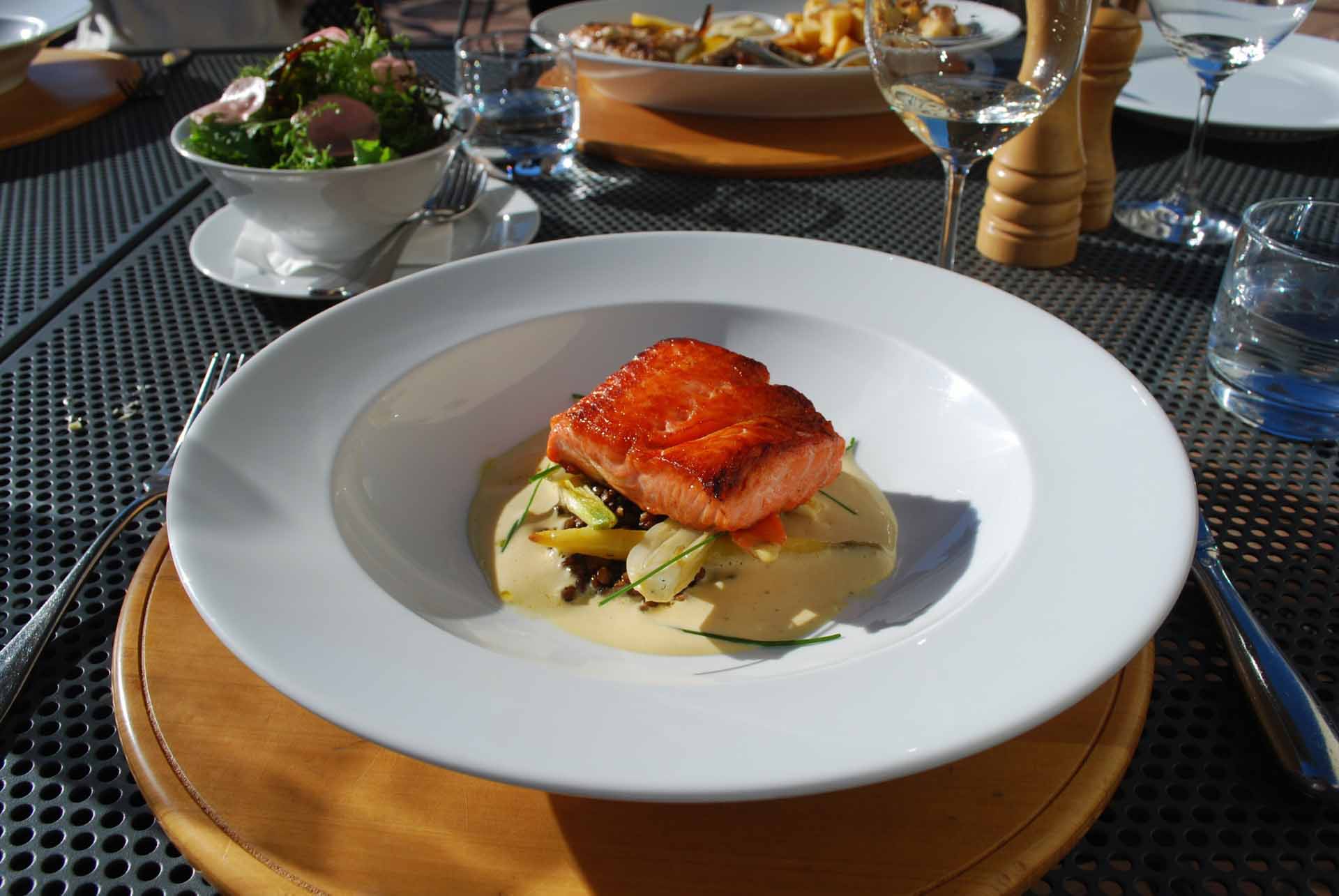 Bistronomy

With a menu that changes with the seasons, Bistronomy is a modern bistro in the heart of Napier's dining district. Showcasing ingredients which have been grown or foraged locally, dining at Bistronomy will feel like a real treat.

The six course degustation menu with matching wines is highly recommended.
Pacifica Restaurant

Pacifica Restaurant focuses on utilising natural techniques to bring old flavours to today's diner. With a menu of seafood and meat options that changes daily and only 35 seats, it's wise to book in advance.

At Pacifica, every ingredient on your plate has a reason for being there. Look for the humble blue bungalow on Marine Parade and do your palate a favour.
Mister D

Open all day long, Mister D serves up incredible food whenever you need it. The menu includes dishes like:
Ox cheek croquettes — with heirloom tomato salad and habanero mustard
Bone marrow ravioli — with sticky beef juices and salsa verde
Paua and pork meatballs — with kumara miso mash.


You'll also find intriguing items like cognac mousse and burnt honey ice cream on Mister D's dessert menu.


Hunger Monger

For amazingly fresh and tasty local seafood, visit the Hunger Monger. Enjoy classics like seafood chowder and fish tacos — or try something a little different like paua dumplings.


Dine in and enjoy dinner with a local wine, or order takeaways and head to the beach or the quiet of your campervan hire.


Pixie Bowls

A 30min journey down the road to Havelock North is worth it for a seriously healthy breakfast at Pixie Bowls. Renowned around town for their smoothie bowls, smoothies, toast and coffee, this place will feed you with energy-inspiring goodness to start the day right.


Find out about cooking New Zealand food in your campervan rental.


Essential eatery — Black Barn
With an overwhelming choice of first-class wineries in the Hawke's Bay region, it's difficult to know which one might offer the best dining experience.
For a widely-acclaimed boutique vineyard that stands out from the rest, try booking into Black Barn. Not only is the food and atmosphere exceptional, there's also quality local produce available to purchase and use in your motorhome kitchen.
Where to stay in Napier
Visiting wineries is best enjoyed when you don't have to drive afterwards. Consider staying in or around Napier for at least a few nights to make the most of the wining and dining experiences on offer.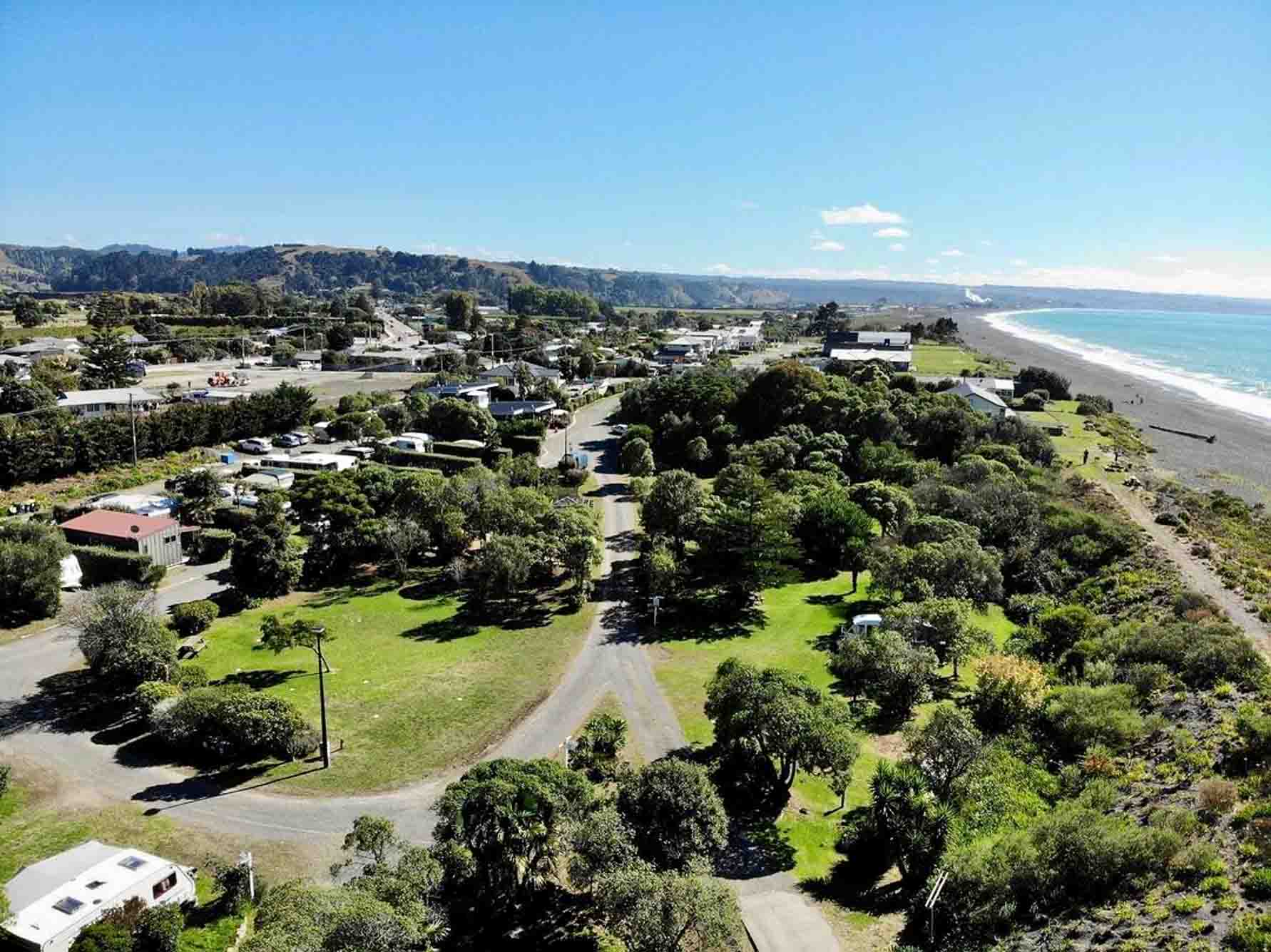 Kennedy Park

For a family-friendly campsite that'll keep the kids entertained for hours, choose Kennedy Park in central Napier. The resort has powered and non-powered sites spread across plenty of space — and a myriad things to do for younger folk, including:
Heated pools
An adventure playground and a jumping pillow
Pedal cars
A games room.
Hastings Top 10 Holiday Park

The Hastings Top 10 Holiday Park is set on ten acres of park-like grounds. It features an outdoor pool and private spa pools — plus basketball and tennis courts. You can also hire bikes to explore some nearby wineries or trails.
Freedom camping locations

Like most places in New Zealand, Napier has a number of designated freedom camping sites where you can park up for free in a certified self-contained motorhome hire. A few popular nightly park up spots are:
Perfume Point — located at the northern end of Napier and connected to the Hawke's Bay Trails network
Foreshore Reserve — only 30mins from the centre of town on Napier Beach where you'll enjoy spectacular sunrises
BMX Pump Track — a freedom camping car park where you can stay a maximum of three nights.


Read about the most scenic campsites in the North Island.
The road to Napier
State Highway 5 from Taupō to Napier was damaged in early 2023 but is now safe to drive. If you're travelling this route in a campervan, take extra care during poor weather and check the Waka Kotahi (NZTA) journey planner for road issues.
Events and festivals to go to in Napier
The world's Art Deco capital is a mecca for motorhome visitors. We've highlighted some of the most interesting events and festivals to enjoy.
Harvest Hawke's Bay

A unique opportunity to celebrate the region's best food, wine and entertainment takes place at a riverside venue in November. Here you can taste superb local wines like Te Awanga and Linden Estate, and mouthwatering matching foods such as Delicioso and Black Betty BBQ.

As an added bonus, Harvest Hawke's Bay offers free overnight stays for self-contained motorhomes in the adjoining paddock.
Art Deco Festival Napier

February sees one of New Zealand's largest and most iconic bucket list events — the Art Deco Festival Napier. It attracts more than 40,000 people from all over the world. Join them to dive into the 1930s with vintage car parades, fashion of that era and Great Gatsby picnics.
Walk of Wonders
The Walk of Wonders is a spectacular light and fire festival set in the picturesque vineyards of Black Barn during September. Get ready to be guided through a world of:
Illuminated art
Wandering live performances
Puppet theatre.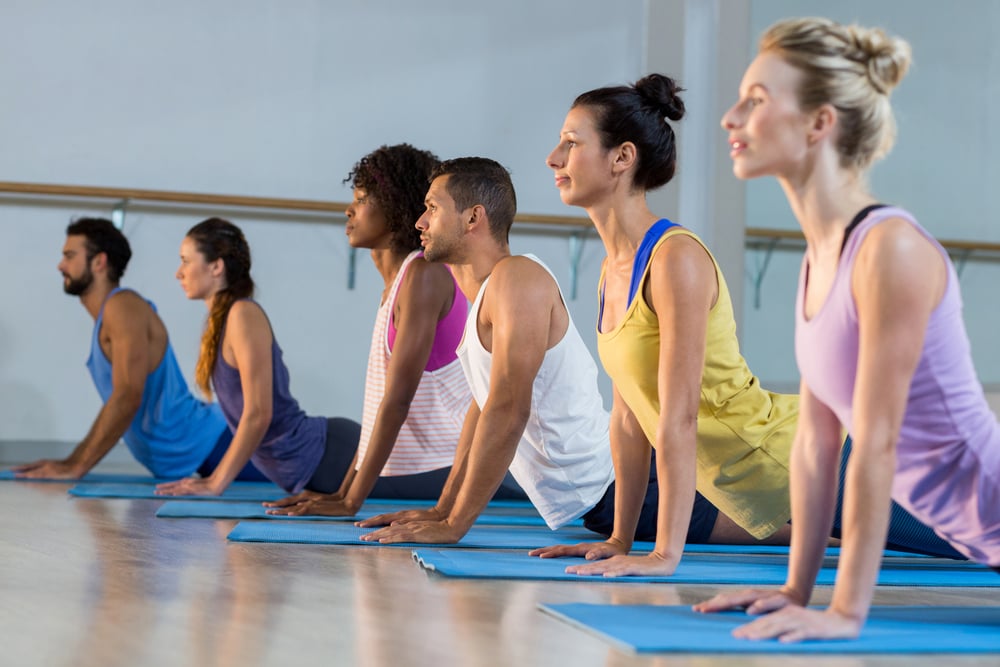 Yoga Festival
The Hawke's Bay Yoga Festival takes place each August. If you're into staying in the moment, check out the extensive programme which includes classes on yoga, flow, breathing and meditation.
---
For more motorhome destinations, see our Rotorua motorhome holiday guide and our Christchurch motorhome holiday guide.