Back in 2016, Danny and Ashley decided to live their lives for experiences instead of things. They've travelled the world ever since and explain why New Zealand is the best country to do a motorhome road trip.
At this point, we've logged more than 2 years of full-time travel across 20 countries and almost every continent. We've rented a vehicle and road-tripped just about all of them, spending 4-6 weeks per country. We've found it's the best way to explore a country and and see everything it has to offer. After all this travel, we can confidently say that New Zealand is, by far, the best country to road trip. Not only does it have unparalleled natural beauty, easy drives, friendly people, and mild weather (except for winter!), but it has heaps of adventure activities, top tier wine countries, and some of the best hiking in the world.
To properly see all of this, and do it at your own pace, you need a motorhome. We're not even "motorhome people", but after hearing so many things about campervanning New Zealand from other people we met throughout our travels, we knew we had to give it a try. After spending 6 weeks road-tripping, we were so blown away that we extended our rental twenty days into winter and had to cancel a 3-week trip to beach bliss in sunny Australia.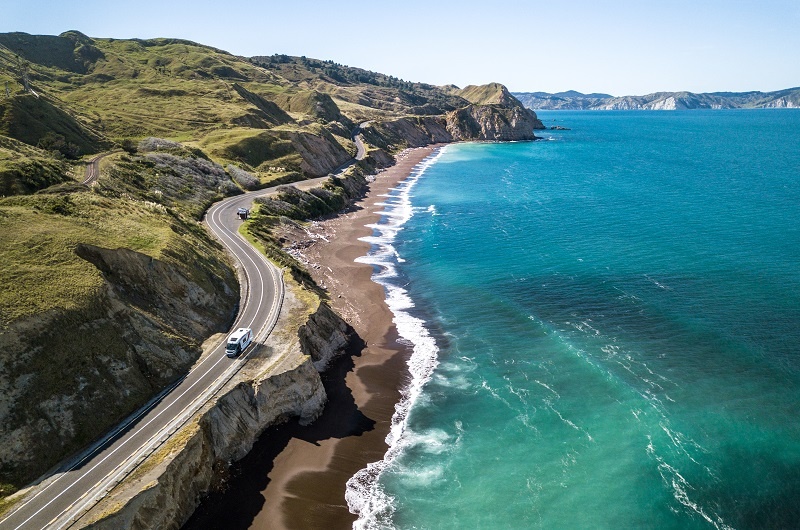 Simply put, New Zealand is designed for traveling in a vehicle home. It isn't one of those places where you drive to a different, beautiful destination each day; the drive is the destination and the spectacular views are non-stop. Plus, having a campervan couldn't be more convenient. Campsites and dump stations are everywhere, and there's an even a handy smartphone app, Campermate, that indicates every campsite, gas station, and grocery store in the country. (Wilderness recommends using the Campable app which is available on the Apple Store and Google Play)

To be immersed in your natural surroundings and be able to wake up and pop your head outside and see remarkable views is why you have a motorhome. In a country with more sheep than people, the freedom of being able to pull off at a moment's notice and decide to spend the night in a beautiful area when accommodations might be hours away, is priceless. There is no need for advanced planning or the distraction of trying to figure out where to sleep each night.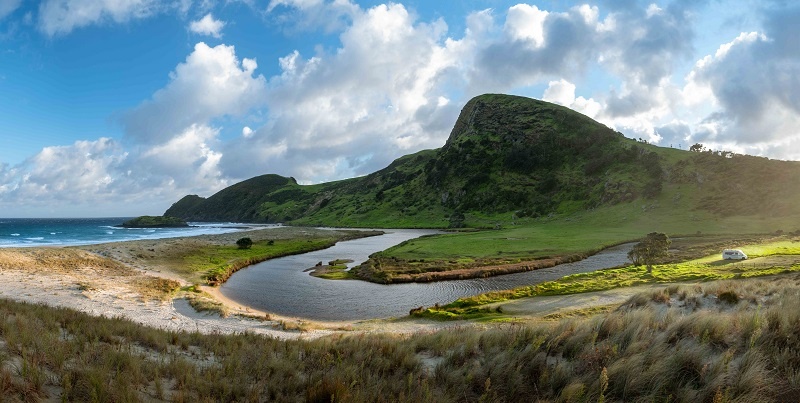 After seeing every type of vehicle that other people were living in, from regular cars (ouch!), to minivans, to campervans and motorhomes, we're convinced that the Wilderness brand has the newest and most high-quality motorhomes available. Wilderness's level of service is also impressive. We heard nightmare stories from other travelers during our trip, and it made us really appreciate what we had (no bed bugs or broken-down vehicles for us!). The best way to ruin your dream tour of the two most stunning islands in the world is to choose the wrong home-on-wheels.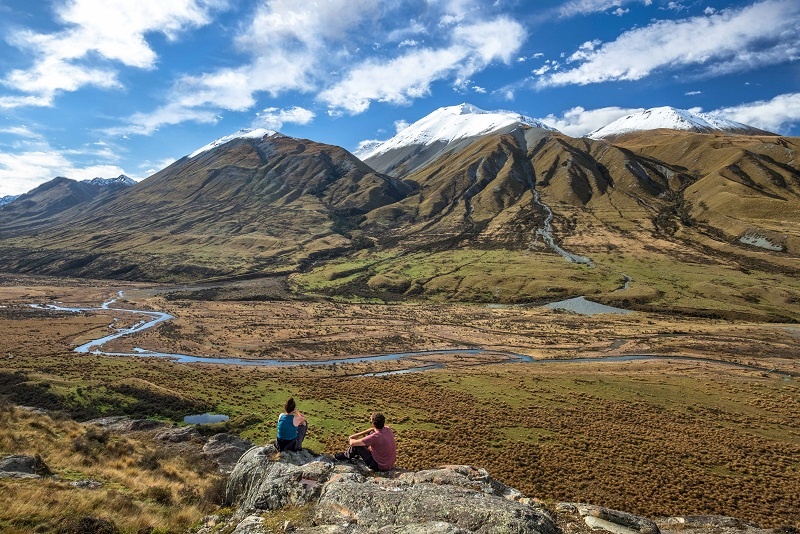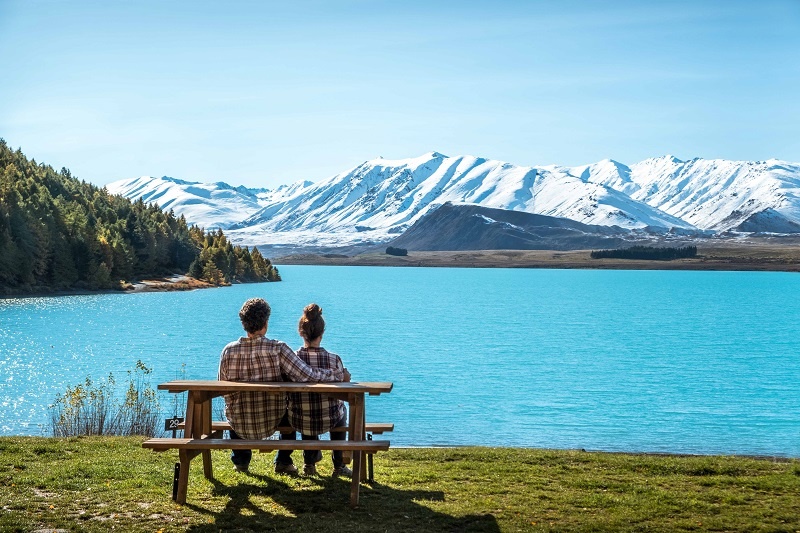 Whenever you do make it here, be sure to do our top recommended hikes, the Routeburn Track and Tongariro Alpine Crossing; visit our two favorite wine regions, Marlborough for whites and Central Otago for reds; and push yourself outside your comfort zone at the "adventure capital of the world", Queenstown, where both bungee jumping and jet-boating were invented!
Besides admiring New Zealand's natural beauty, there are innumerable activities here to keep you busy, including sailing through Milford and Doubtful Sounds, hiking on top of ancient glaciers, walking through the largest geothermal area in the world, exploring glowworm caves, and even visiting Hobbiton, where Lord of the Rings was filmed, among many others.

So, the secret is out! If you do any road trip in your life, let it be this one. It'll be the best road trip you'll ever take. It was for us!