There's a lot to be said for getting off the beaten track, exploring and seeing New Zealand's great outdoors. You also want to be warm and dry while you do it! When you're travelling with Wilderness, you get exactly that.
Our fleet of rental motorhomes are all German designed and built, so they've been created for chilly European winters and are more than a match for New Zealand's milder weather. They're fully insulated, have double glazing and a heating system, and many models have a drying room feature too.
So whether you're heading to the mountains for a spot of skiing, or simply adventuring over the colder months, you can be sure your Wilderness motorhome will keep you cosy and dry, whatever the weather.
Keeping warm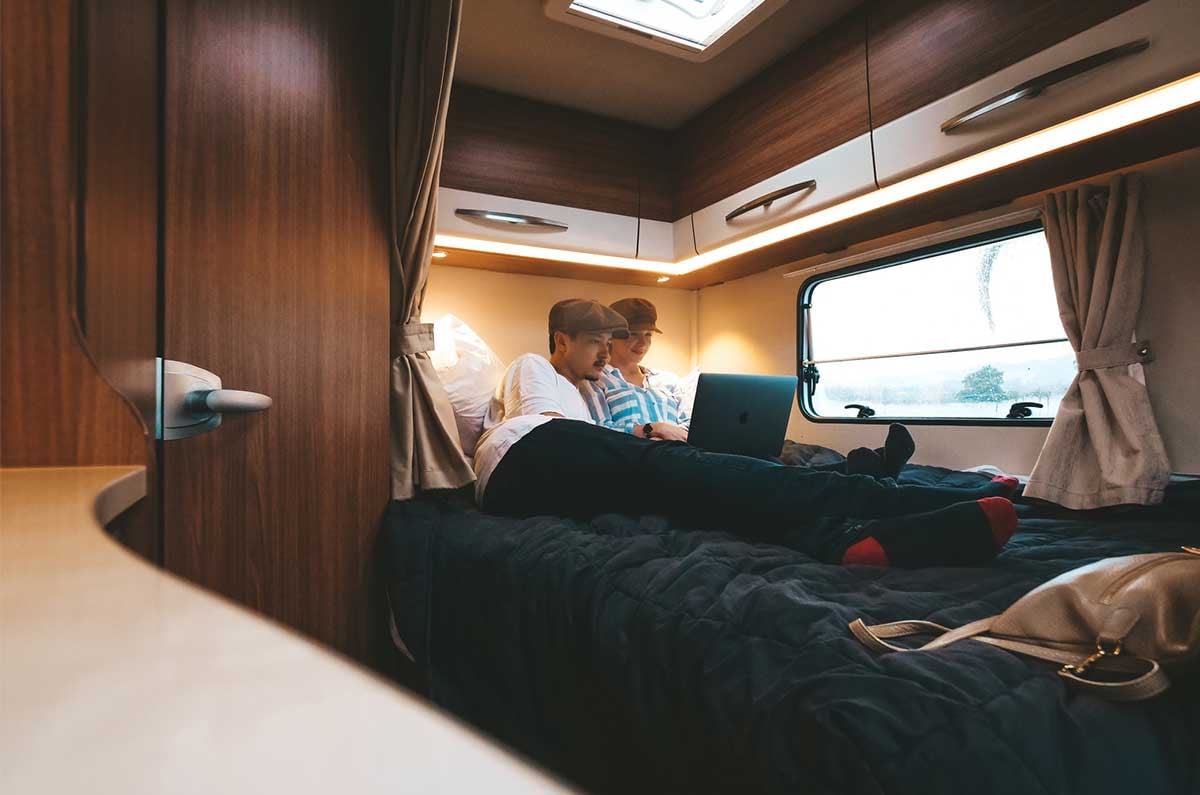 Wilderness motorhomes are heated via a thermostatically controlled gas heater. The heating system heats the living area and the hot water. It runs off the 240V system when you're plugged into mains power at a campsite, or off the supplied gas bottles when you're freedom camping.
Controls inside the motorhome let you select the power source and what you want to heat (power, water, or both.) Our team will show you how this works when you collect your motorhome.
The heater's fan blows warm air through vents in the motorhome to heat it quickly. Always make sure you don't have anything blocking these vents (luggage or other items) when the heater is on.
The thermostatic control is really efficient as it will only activate the heater once the air temperature inside the campervan goes below the temperature you've chosen.
An external outlet (flue) funnels any fumes outside, but it's important to ensure that even on the coldest nights you leave a roof vent open to allow fresh airflow while the gas heater is on. Make sure you turn the heater off when you don't need it (and before you start driving) and only restart it once you're parked and either plugged into mains power or have turned your gas bottle on.
Staying dry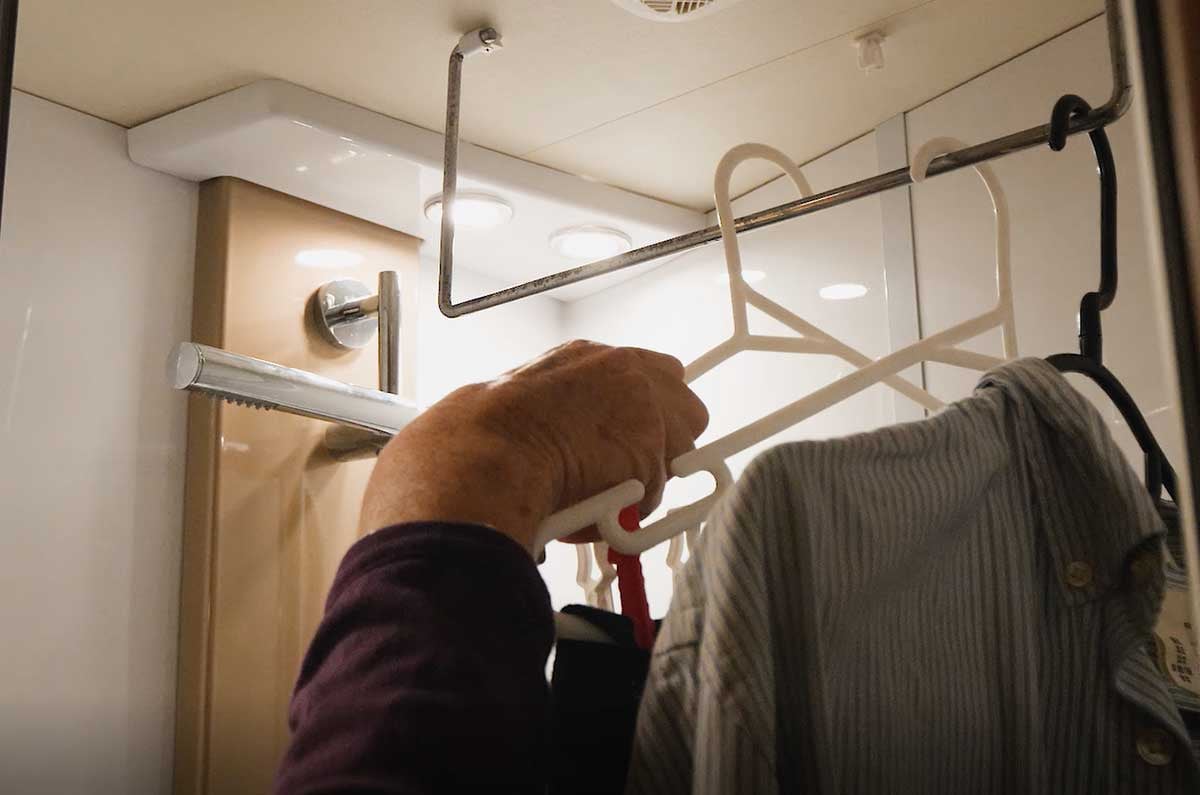 Several of our motorhomes have a unique drying room feature in the bathroom that is a major bonus for drying towels, clothes, and other wet gear. A booster off the central heater is routed to the bathroom so it can be heated separately from the rest of the campervan. Simply hang your wet items in the bathroom and close the door for dry clothes in the morning!
Our Adventure Support team will take you through your Wilderness motorhome step-by-step when you collect it. They will explain the heating system and how to use it, and you will also find easy-to-follow instructions in the vehicle for when you're on the road.
Find out more about the heating system here: