Meghan Maloney, a New Zealand photographer based in Cambridge, toured the South Island in a Wilderness motorhome with her dad, creating some special memories that will last a lifetime.
Growing up in our family, it was a given that you would enjoy the outdoors. My Dad was always planning hikes and adventures for us and looking back I can see that these experiences led me to my eventual passion for landscape photography. I had been wondering how I could possibly say thank you for kindling that spark and so I decided to take my Dad away on a father-daughter motorhome adventure into the wilderness of New Zealand.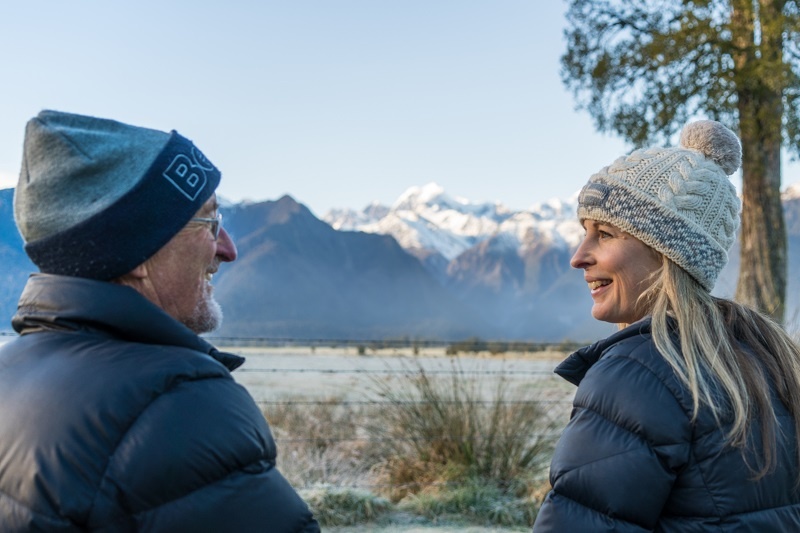 On our journey to Mount Cook we experienced thick fog and hoar frost in the Mackenzie Country, a sight neither of us had ever seen before, but luckily for us the skies cleared just in time to see Mount Cook in all its splendour at sunset. The joy on my Dad's face to see that mighty peak was all the thanks I needed for planning this trip together. Although it was the first day of winter and we experienced -5 degrees overnight that first night, our Cruise 4 camper was wonderfully warm with both double glazing and gas heating, so much so that we both woke feeling rather hot and made a mental note to turn the heating down the following night - I've never felt remotely warm on a cold night in a motorhome before so that was a surprise!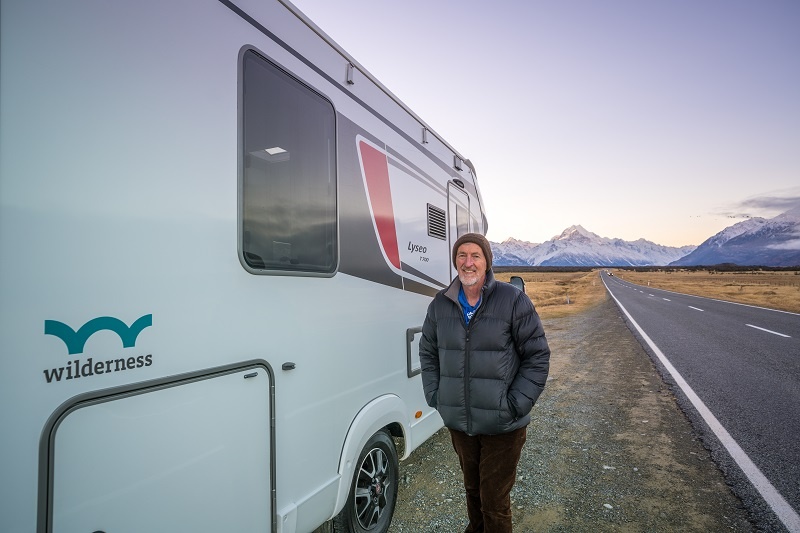 Traveling with Wilderness Motorhomes
Driving long distances is a given if you're travelling anywhere in New Zealand, but our motorhome was a dream to drive and one of our favourite features was the ability to listen to our Spotify playlist directly through the sound system for some great tunes on the long drives. This combined with super spacious living and bedroom areas (an island bed for Dad and a drop-down ceiling bed for me) made us feel like we were cruising in a castle on wheels.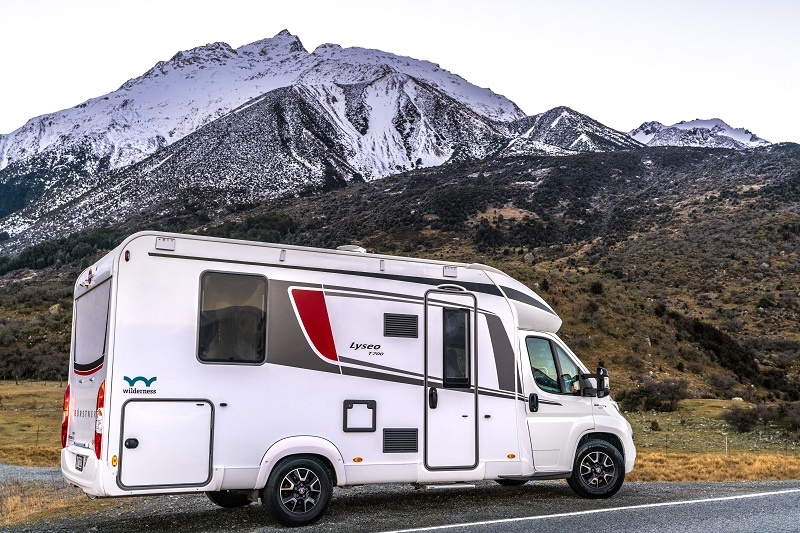 Views to last a lifetime
The biggest highlight of the trip for me was the fantastic conditions we experienced over on the West Coast and particularly at Lake Matheson, New Zealand's famous mirror lake where the Southern Alps were reflecting perfectly in the water over visits we made at sunrise and sunset.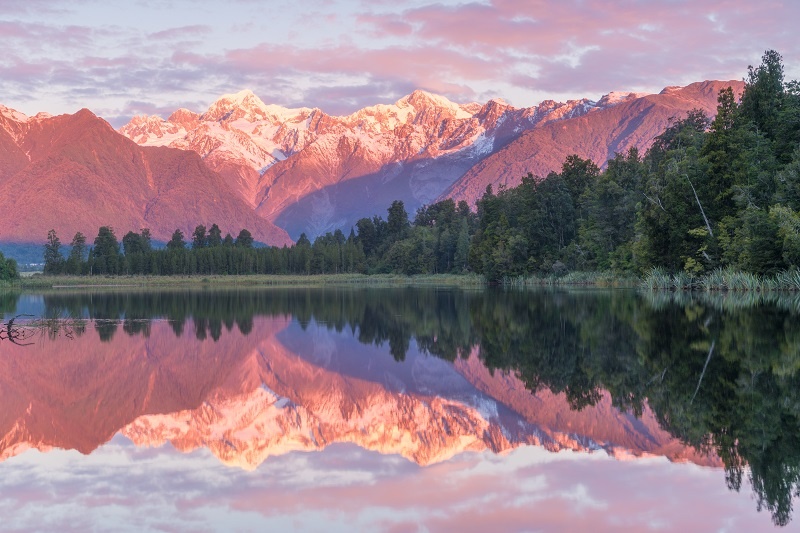 I love how the mountains rise straight up from sea level to tower high above on this side of the Alps, and it was a sight we both enjoyed admiring from Gillespies Beach while having a cuppa in the warm afternoon sun.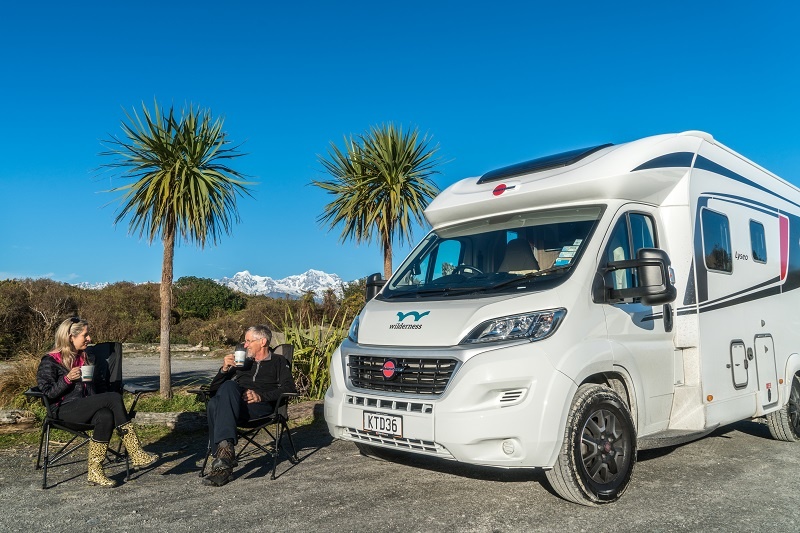 One of the best NZ roads to drive
One of the places I had most wanted to show Dad was the Haast Pass, after discovering he'd only driven it once in the 1960's and only partway as the road hadn't been completed all the way through the Pass. He's also a big fan of the South Island beech forests so he was in his happy place driving through here and we took our time stopping to admire the magnificent views and beautiful waterfalls like Thunder Creek Falls in the heart of the Pass.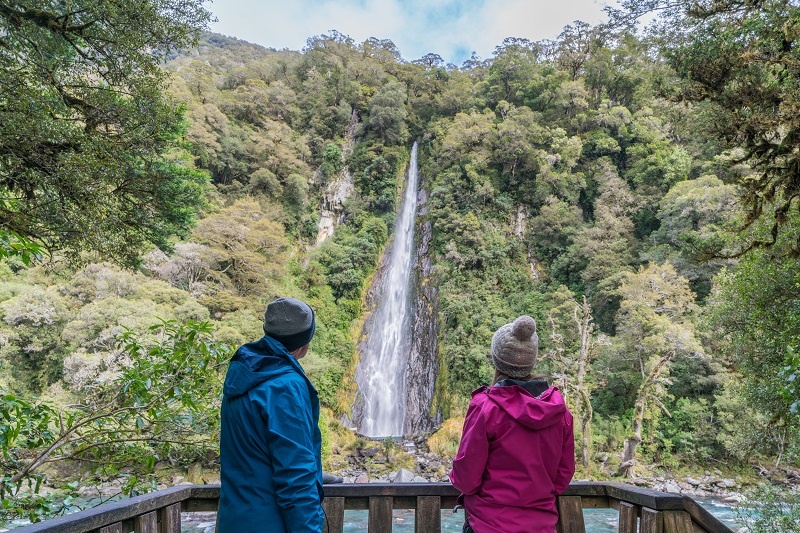 Entrance by New Zealand's starry skies
Our last stop on the return leg of the journey was Lake Tekapo, and arriving after dark we were thrilled to catch a glimpse of the famous night skies that the areas is well known for with a beautiful view of the Milky Way down at the Church of the Good Shepherd.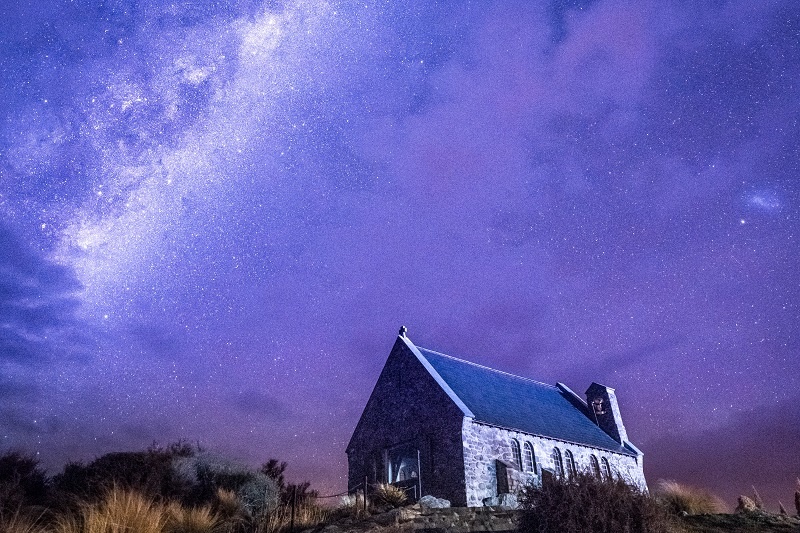 We also experienced another chilly night waking up to a dusting of fresh snow on the ground the next morning and a gorgeous silvery light reflecting on the lake that captivated us long after the sun had risen.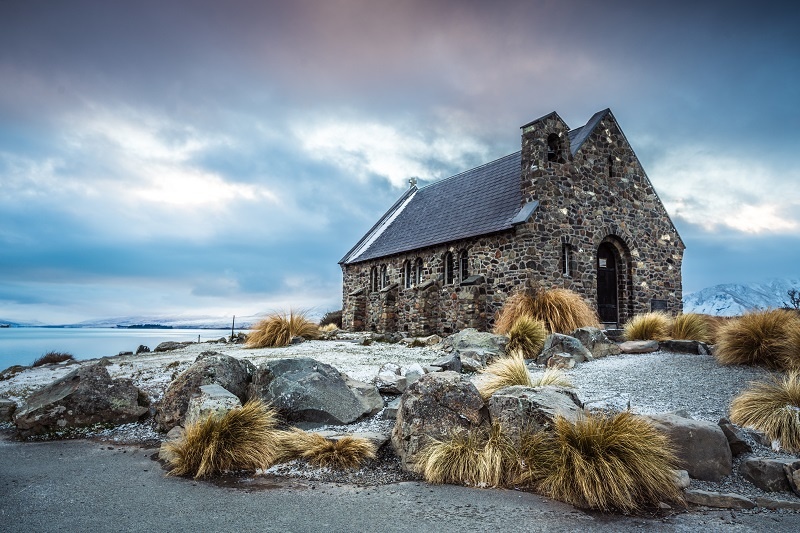 Travelling with dad
Dad proved to be just about the best travel companion I could have asked for on our trip - he oohed and aahed over the scenery even more than I usually do and I swear the smile never left his face for six days straight. More importantly for me he didn't snore once - a good thing when you're sleeping in such close quarters ha ha! We had such a great time, we're already planning another Wilderness adventure for next year!
To read more about Meghan's Wilderness adventure read her blog on her website here.