Sustainability and caring for the environment are top of mind for many travellers. At Wilderness, we want our guests to discover New Zealand's beautiful scenery in a way that is as sustainable as it can possibly be.
Here are some ways in which we help you to be more sustainable on your journey, and things that you can do when on the road in New Zealand.
What we offer
Low emission, fuel efficient vehicles
All our Wilderness campervans meet Euro V or VI emission standards, the highest in the automotive industry. All our vehicles are maintained to the highest standard and tuned correctly to minimise harmful emissions. Because they are all built on high performing European vehicle bases, they are particularly fuel efficient using around 12 litres/100km (20mpg). They also all run on diesel, which is less expensive than petrol in New Zealand.
All the essentials on board
Some cheaper campervan rental companies keep their prices low by offering the bare minimum on board, or may charge you extra for basics such as warm bedding. This results in some travellers having to buy additional items, which they then discard when their trip ends, meaning a lot of unnecessary waste going to New Zealand landfills.
At Wilderness, we want you to be ready to explore from the moment we hand you the keys. So, you'll find everything you need provided with your hire (apart from a supermarket stop for food). This includes:
Warm bedding with sheets, duvets and pillows
Towels
Built-in heating (designed for chilly European conditions, so more than adequate for New Zealand weather)
Fridge and cooktop (most models also have an oven)
Kitchen equipment - a full complement of quality utensils, crockery, glasses, pots and pans, kettle, toaster, washing up equipment, and a full gas bottle.
If you want any extras such as a travel bbq, camp chairs or tables, these are available to hire for minimal cost and are quality items that won't go to landfill when you're finished with them.
A Wilderness Carbon Offset Progamme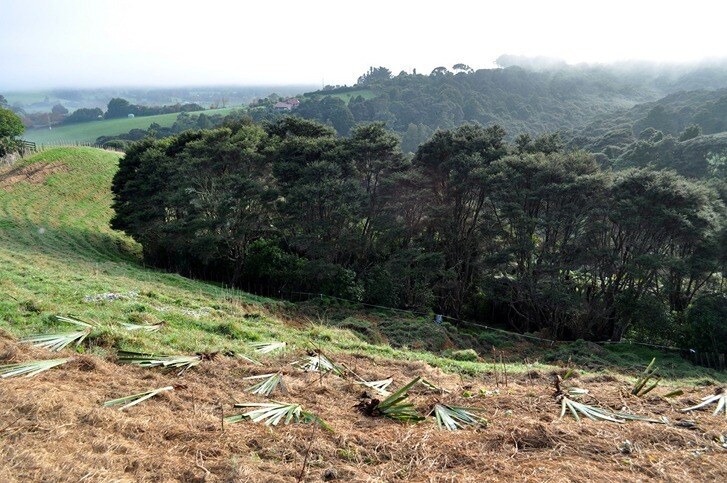 You can make a direct contribution to our Carbon Offset Programme – we've teamed up with the stream-bank planting programme, the Million Metres Streams (MMS). MMS is an environmental programme that inspires community planting, enhances biodiversity and improves water quality, as well as offsetting carbon emissions. Your contribution to the MMS programme is allocated to stream restoration projects.
What you can do
Freedom camp – the right way
When done right, freedom camping is when you stay overnight in a location without leaving any trace that you've been there. Wilderness campervans are designed to let you do just that, as they are certified to have everything you need for everyone on board in terms of water, waste and power for up to three days. Ensure you take all your rubbish with you and don't light any fires unless in designated fireplaces.
Donate anything you haven't used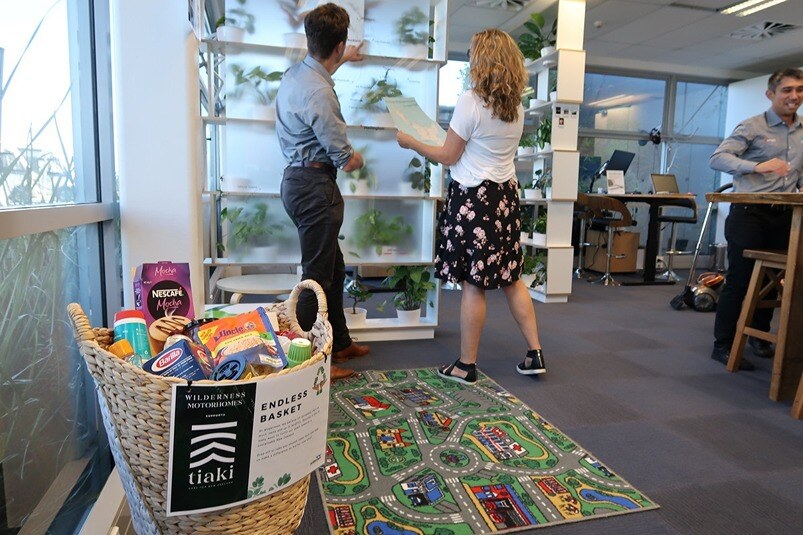 At the end of your trip, if you have any unopened food items left over we have donation boxes at our Wilderness bases for these. If you're staying at a holiday park or campground, it's also common to offer items to others staying there, or you will often find a designated area in the communal kitchen where you can leave these.
Buy local
Farmers' markets and roadside stalls are all great ways of contributing to the local economy and buying fresh food that has been grown locally.