Professional Landscape Photographer Dale Sharpe of DK Photography returns to New Zealand to capture the South Island's most scenic locations during winter, along with some of the country's most famous and talented nature photographers.
By guest bloggers and regular Wilderness adventurers Dale and Karlie from DK Photography.
If two is company, then three is a party! As professional landscape photographers, visiting New Zealand is high on our bucket list every year. This is our fifth visit to the South Island and our fourth year with Wilderness Motorhomes.
We've travelled throughout some of the most beautiful countries over the years, and seen some of the most incredible locations this planet has to offer. Unfortunately, that often means forfeiting luxury accommodation and compromising everyday facilities. But the amazing thing Wilderness Motorhomes has to offer, and one of the most important, is a comfortable and large bed and living area.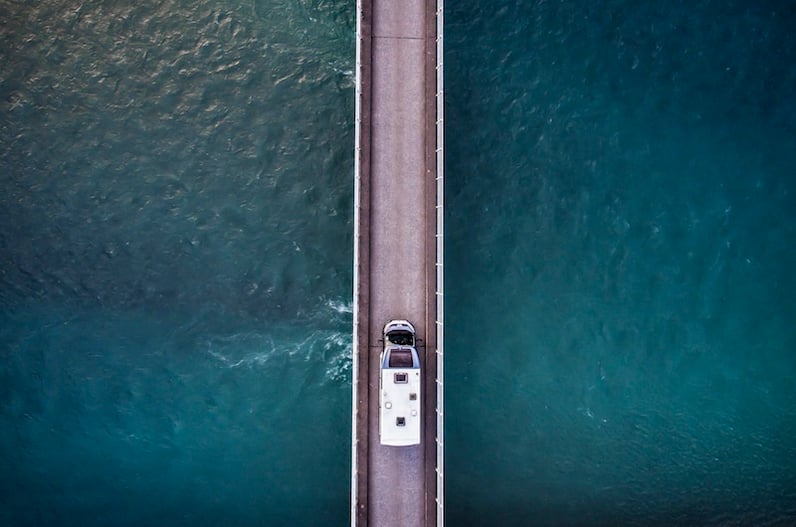 This year we wanted to explore the country's beautiful features in winter-time, with a view of New Zealand's most scenic landscapes. And this time, we wanted to do it with a few friends: some of New Zealand's most famous and talented landscape photographers. To help make this dream come true we contacted the amazing staff at Wilderness to see if they could arrange three of their best motorhomes to share in this unique opportunity. We were so excited when they had informed us they had made all this possible. To celebrate this wonderful opportunity, we organized one of the biggest Instameets and invited another ten famous New Zealand landscape photographers as well as some of the staff from Wilderness Motorhomes.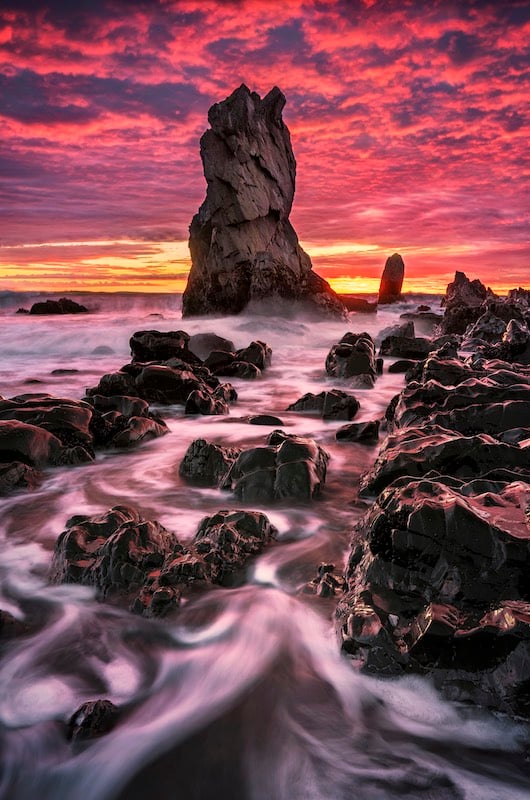 To start our journey, we headed to the West Coast and made our way to Motukiekie to photo some starfish with the setting Milky Way. We spent a few days shooting the rugged coastline and while we were freedom camping we found some stunning spots that we all had never seen photographed before.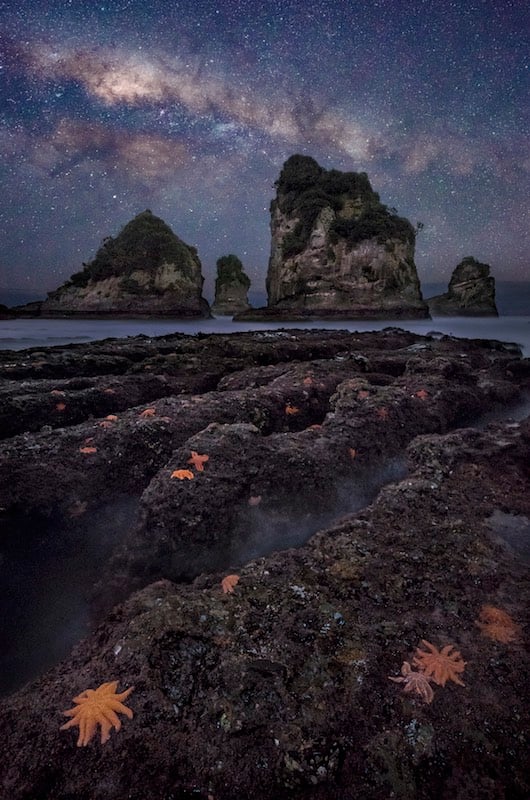 After that we 'got wind' that there was a huge dumping of snow overnight at Castle Hill. On the way, we stopped at Devils Punchbowl Waterfall (in Arthurs Pass) which we highly recommend you check out. When we arrived at Castle Hill it was literally a 'winter wonderland'. The temperature dropped that night to -5c while we were out shooting astrophotography. The best part about having our Wilderness motorhome was returning back to our heated space for a comfortable night's rest.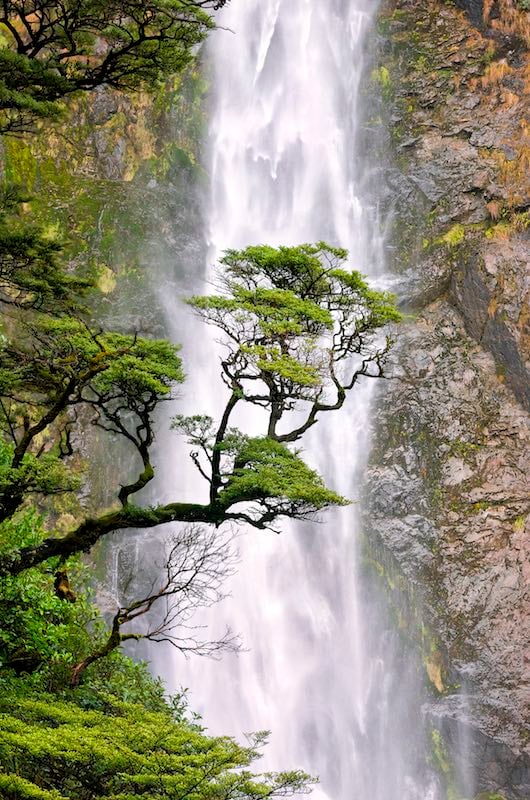 In the following days, we spent time hiking Mt Cook, eating at delicious restaurants in Queenstown then heading back to Wanaka for our Instameet. Word spread about our 'meet and greet' and when we rocked up we were excited to see a massive turnout of both budding photographers and motorhome enthusiasts.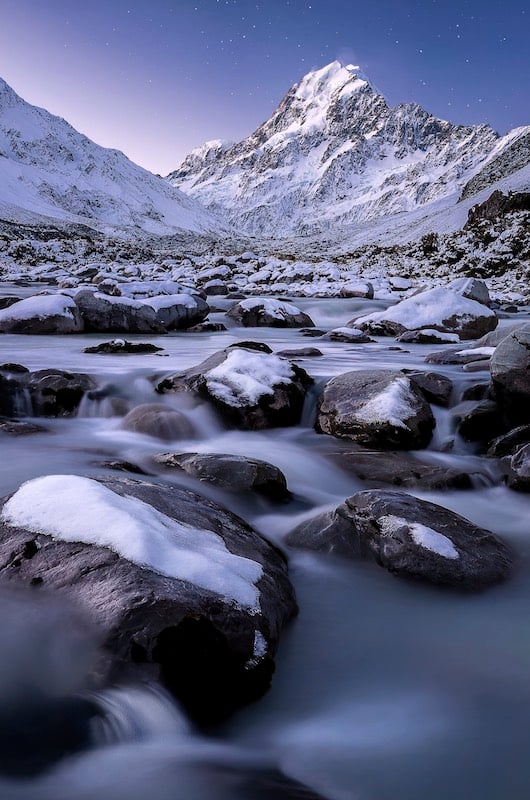 Four other Wilderness motorhomes that were travelling around New Zealand decided to join in with our crowd, as we all shared stories of our adventures while snapping a few photos of the Wanaka tree at sunset. It was the icing on the cake for one of the best trips we have ever had. Travelling in a group in our Wilderness motorhomes really made it a convenient & fun trip. The hardest part - returning the vehicle and handing back the keys at the end!

If you're heading to South Island this winter, you can check out some of these stunning spots by following our Epic New Zealand Itinerary which you can download for free.