Three best friends, 5000 kms and one epic journey.
We picked up our Outback 4 Wilderness motorhome a.k.a The Palace (we named it) from Christchurch and set off for the West Coast of New Zealand. We travelled through the mountains along Arthur's Pass and made our way to a not yet famous beach along the west coast. We parked up right next to the beach and enjoyed our dinner with the epic view out of the motorhome.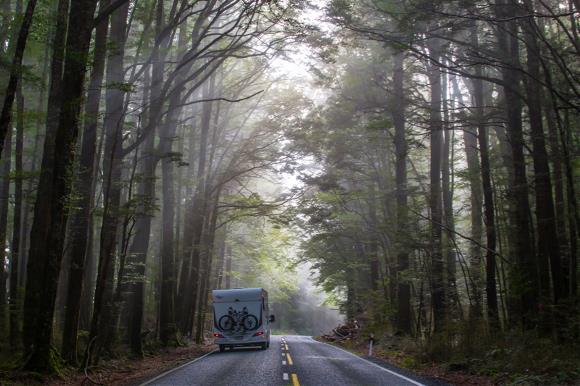 Next stops included Lake Matheson, Haast Pass and Wanaka for sunset. We cooked our dinner, had a wine and enjoyed the magical view over Lake Wanaka with ease. Being winter, the temperatures outside were pretty chilly, but from inside the camper with our heaters going it felt like the tropics!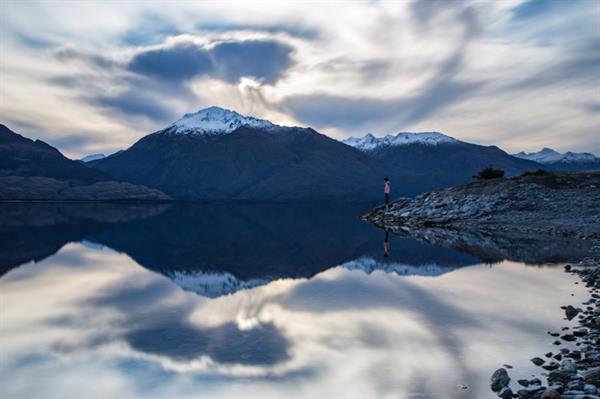 We hit Glenorchy for sunrise the next day and spent the rest of it exploring Paradise Vallley and the back country of Queenstown. Our camper took us to so many amazing places and enabled us to enjoy every moment to its fullest.
Next we were off to Dunedin and the Catlins, then Milford Sound. This country just blew our minds with its scenery. Even better was enjoying it from the comfort of The Palace.

Back to Queenstown and a chilly -8 for sunrise at Moke Lake, although my friends couldn't feel the cold tucked up in their comfortable bed while I was outside shooting the scene. Another day exploring Queenstown and a beautiful sunset from up the top of the Remarkables sitting in our camp chairs taking in the view. Next stop was Mount Cook, it didn't disappoint.
After spending the morning in the National Park we set off for Twizel to check out the hoar frost they had been experiencing all week. What a sight! We spent an hour or two at the lake feeling like we were in the movie Frozen. A nice warm lunch from inside our camper and we were off again to Tekapo.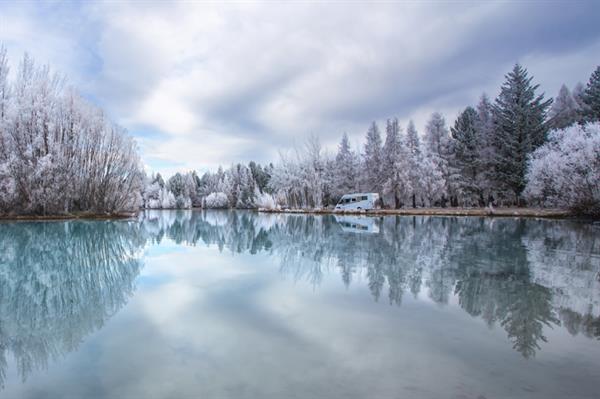 Unfortunately the weather turned at this point, but not before a soak in the pools, dinner and a wine in the camper, and a great nights sleep with our heaters going.
Saying goodbye to The Palace wasn't easy... We'd had such an epic journey made even better by the performance and comfort of this motorhome. If you want to really see New Zealand, exploring by camper is definitely the way to do it, and with Wilderness you get to do it in style.