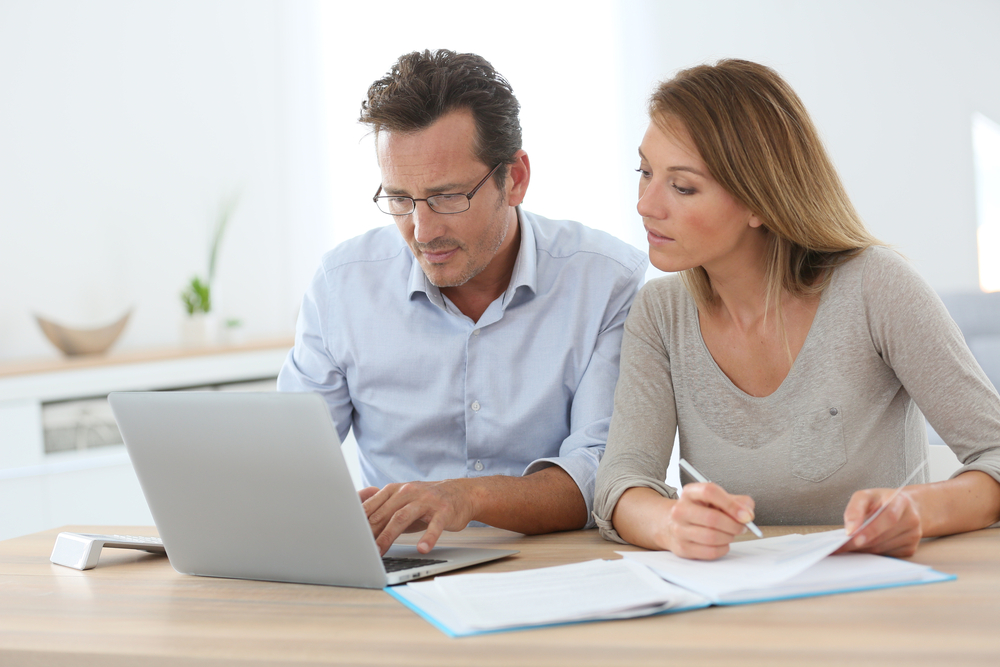 Planning your campervan holiday around New Zealand is exciting, but it can be confusing too. You'll want to make sure your itinerary covers all the must-see places and you're looking for a great deal on the best motorhome hire. Of course, it must fit your budget too. To get all of this, is it better to book directly through motorhome rental companies or via an OTA (Online Travel Agent)? Where do you get the best service and the best deal?

Here, we'll compare the realities of OTAs vs direct booking for campervan rentals, helping you decide on the best way to hire a campervan.


First things first: What is an OTA?
OTA is short for Online Travel Agent.

Online Travel Agents sell third-party products like flights, hotels, activities and vehicles. They list and sell these products on their website and earn a commission every time they sell. The most well known OTAs are booking.com (hotels), GetYourGuide (activities) and Skyscanner (flights) but there are countless additional sites.

As most OTAs operate worldwide, they have a huge number of products and a massive reach. Because of their size, a lot of money goes into advertising both on- and offline. Therefore, you often see these companies on top of your Google search results.

Tourism companies often maintain a love/hate relationship with online travel agents. On one hand they can reach many more possible customers by listing their products with the OTA. On the other hand, it comes at a high price. OTAs tend to ask for a much bigger commission than is normal in the travel industry. Demanding 30% for a sale is not unheard of. For an industry with a profit margin that is generally low, this hurts smaller businesses.


How can you tell if you're on the website of an OTA or a motorhome rental company?
If you're not familiar with the names of the motorhome rental companies in New Zealand, it can be difficult to tell whether you have ended up on an OTA website or a rental company. The best way to know is to scan the home page. Can you see a banner or list with multiple campervan companies the site compares prices of? If yes, it's an OTA. Is there only one brand name? If yes, you're on the rental company's website.


Which OTAs let you hire a campervan in New Zealand?
The OTAs that offer access to motorhome rental companies aren't as big as the ones mentioned above, but there are still plenty to choose from. Here are some of the online travel agents that sell campervan rentals in New Zealand:
MotorhomeRepublic.com and Campervanfinder.co.co.nz (same company)
NewZealand-Motorhomes.com
DriveAway.co.nz
VroomVroomVroom.co.nz
HitTheRoad.rentals
Breaking down the benefits: Motorhome rental companies or Online Travel Agents?
Now that you know what exactly an OTA is, you're probably wondering which are the best campervan hire options for you. Let us take you through the pros and cons of both:


Motorhome Rental Companies - The Pros

You'll get their best deal
Booking directly often ends up cheaper than when you book via an OTA. Many special deals and last-minute offers don't make it to the online travel agent or they refuse to book the specials as they often don't give commission.


Safest option
How well do you really know the OTA to which you're about to hand your money over? Just because they rank first in Google doesn't necessarily mean they are the most trustworthy. Booking directly with a motorhome rental company is safer as they have a physical product (the motorhome), an address and they can't just disappear off the face of the internet as online companies can.


More flexibility
When you book directly with the motorhome operator, you can usually enjoy more flexibility in case you have to change your booking. You can talk to the company directly and don't have to rely on someone else to explain on your behalf (if they bother to try it in the first place).


Knowledgeable customer service
Customer Experience Reps in smaller motorhome rental know their products like the back of their hands. Most are happy to explain to you exactly which motorhome is the right one for you and why as well as guide you through the jungle that is vehicle insurance.


You support a small business
By booking your campervan directly, you most likely support a small business. Apart from a few exceptions, motorhome rental companies are often small, led by passionate campers, and have trouble competing with larger OTAs. When you book directly, they get to keep the commission they'd otherwise have to pay.


Motorhome Rental Company - The Cons

Planning might take longer
Having to directly check every single motorhome rental company (and possibly the campsites, too) directly takes time. It might take more time than jumping onto an OTA website to compare the campervans they have on offer.


Hiring via an Online Travel Agent - The Pros

More variety at one glance
Online travel agents act as brokers for multiple motorhome rental companies. You can enter your requirements once and rely on the system to pop out multiple campervans of the same category.


Easier to compare
Because you have more variety at one glance, it's easier for you to compare all these campervans with each other. Having a broader range to choose from can speed up your research.


Hiring via an Online Travel Agent - The Cons

Some of the best motorhome brands aren't listed
Checking only the OTA websites could mean you're missing out on some of the best campervan hire brands out there. New Zealand has some fantastic motorhome rental companies but the ones you see on the OTAs are always the same companies, and they're never the best.

These campervan hire companies prefer not to be part of an online travel agent listing, retaining their boutique status. That way, they can maintain the outstanding quality that might otherwise get lost.


The published rate isn't always the available rate
Some OTAs like to strip off all the additional costs of a campervan rental to make the initial rates look low. Further in the booking process, the additional charges become apparent and the end result might not be so cheap after all.

In some cases, we've seen OTAs using the lowest off-season rates as the rate they showcase year-round, even in absolute peak season. Once you dive into the booking or send a request, they reveal the true rate. That's frustrating and time consuming, especially if you're booking at the last minute.


It can open you up to online fraud
While many OTAs are honest, it is also true that the online travel agent industry has a chequered past. Booking via OTAs can open you up to fraud as they can hide in the anonymity of the world wide web. Make sure you can trust the OTA before handing over your money to a random website. Most of these companies can be found on Trustpilot.


You might book a 'ghost brand'
You can probably best compare a ghost brand with booking a mystery weekend. You book something that's according to your requirements (number of people, budget etc) but you only find out at the airport where the trip is going. While this can be fun, I'm sure you'd want to know it's a mystery weekend at the time of booking and not find out at the airport, right?

With a ghost brand, you think you're booking a specific brand. You might've not heard of the company before, but everything looks like you're booking a specific motorhome company. In reality, the OTA takes the booking and checks what's still available with rental companies they work with. You can end up with a campervan that's worth more than you paid, but most likely, it will be less.


Risk of mistakes and extra charges
Even if the OTA is genuine, having a middleman between you and your campervan rental can mean there's more risk of misunderstandings, mistakes and extra charges. OTAs can add extra charges to a booking without you noticing it doesn't come from the motorhome company. This is especially true if you have to change or cancel a booking, which can be more expensive via an OTA than it would be when booking directly.


The Verdict: Is it better to use a travel agent or book a motorhome online?
We acknowledge that online travel agents have their right to exist and that they can help speed up your research process. In the end, it's your decision where to book. But looking at the pros and cons, booking directly is not only safer and possibly cheaper, but it can also save you a lot of stress.

OTAs are great to compare motorhomes and campervans of multiple companies. Using an OTA as a first research tool to narrow down your search is a good idea. But to find the best campervan hire, a great tool is Tourism New Zealand's website dedicated to motorhomes. There, you can check any brand you've seen on the OTA and look at their Qualmark rating (an official rating system in New Zealand).


Here at Wilderness, we only sell direct. So you will always get the best price by booking directly on our website. Ready to book? Start here.