Back when our teenagers were still in primary school, we set off from our home in Thames on an epic camping trip around New Zealand's South Island.
Farewell, Tent
Seeing the kids squashed in the back nearly buried under tents, sleeping bags, and mountains of other gear, I had a few reservations about how comfortably the expedition would pan out.
While it did have many highlights, what I seem to remember most was the tedium of daily set up topped off by the minor disaster of getting flooded out of our tent in Wanaka near the final leg. I admit tears contributed to the soggy pjs, mine included.
Hello, Wilderness
Fast forward to the most recent school holiday break and a return South Island road trip, this time heading out from Christchurch in a Wilderness motorhome. I can best sum up the comparison by saying 'good-bye tent, may you rest in permanent storage'.
My husband was intent on making it to Fiordland as we hadn't quite got there after being washed away on that first trip. So we covered a little more road than most would endeavour in a 6-day loop from Christchurch. But there was still time to explore Frenzy guide recommendations, as well as those of friends and family.
We quickly felt comfortable with our Escape 4 motorhome, settling into a routine with the on-board equipment, marvelling often at just how clever and functional the design really is.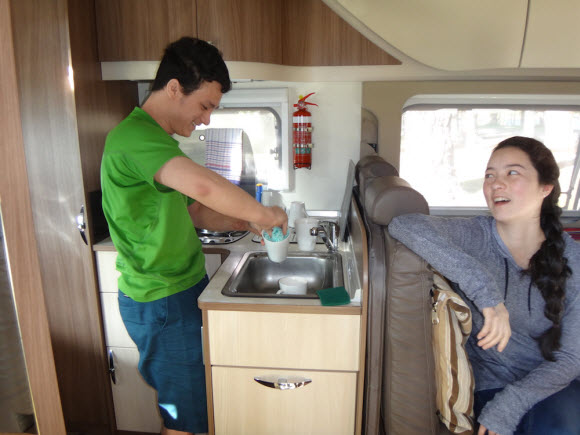 Chores are more fun in a motorhome
Converts to comfort
Personally, my favourite luxury was probably the comfortable mattress, though not having to search for a pit toilet in the middle of the night is close competition. We all felt a pang of sadness when it was time to return to the Wilderness base, as the South Island is full of such fabulous exploring and we now know just how ideal it is to do that in a motorhome.
Even when there's no flood.
Our top tips:
Put your gear in a packing cell, like the ones you get from camping shops. They fit beautifully into the generous storage cabinets.
Get a gourmet pie (or a slice) at the famous Fairlie Bakehouse in the Canterbury region.
Use the NZ Frenzy guide – you'll find places you might not discover on your own.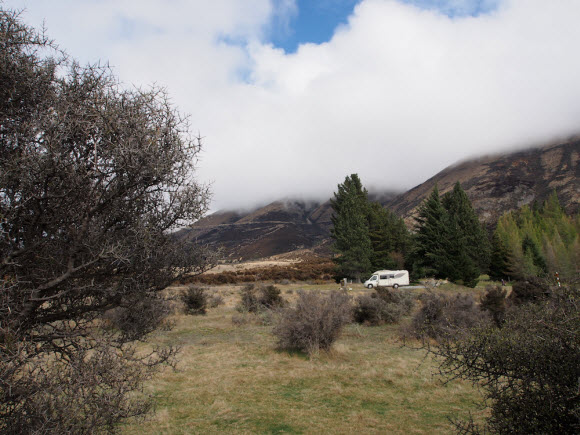 Near Lake Ohau
Sample either a hot chocolate or the ice cream at Patagonia (Arrowtown, Queenstown, Wanaka). Pricey but worth every cent.
If you're in Wanaka, go to Puzzlingworld. Fun for all ages. Really!
If there's more than two of you, give everyone a turn in the front passenger seat. It's only fair to share those epic NZ views while on the road.
More doing, less driving. (Most of us learn that one in hindsight.)
Remember a motorhome makes it possible to relax and enjoy simple pleasures – our 15 year-old daughter was thoroughly entertained searching for interesting riverbed pebbles or beachcombing for sea glass.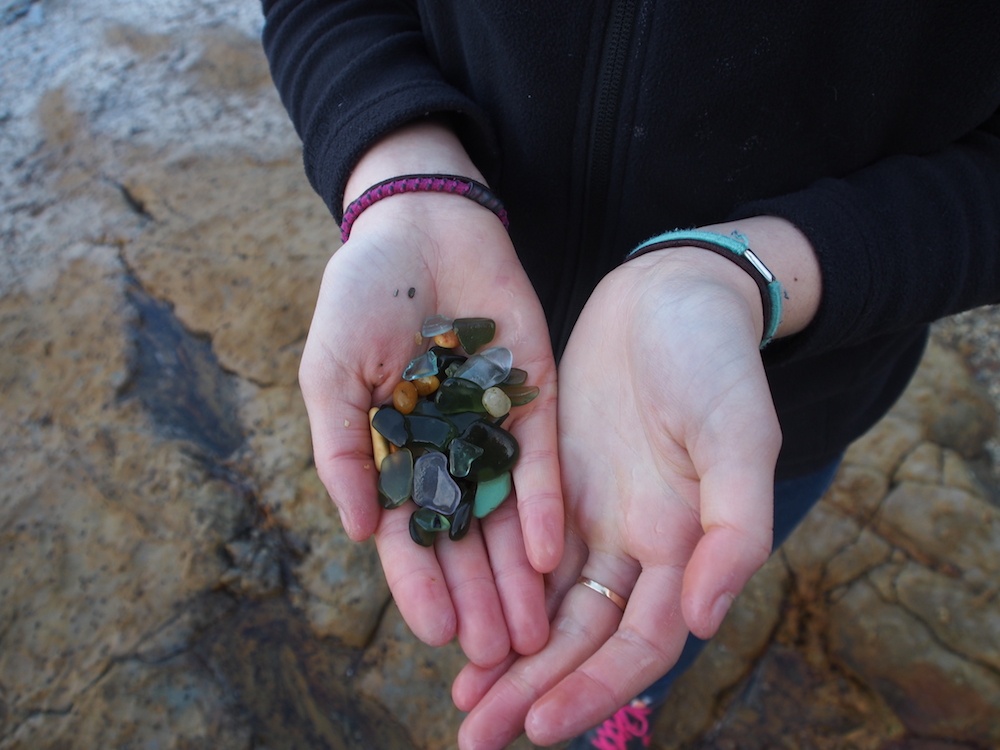 Sparkling finds at Shag Point
When returning the motorhome, leave yourself a generous window of time to do the necessary duties. We discovered our gas bottle was still surprisingly full but needed to go to a different petrol station to get it filled rather than exchanged. Also roadworks near the airport may cause a few delays.
Kia pai te haere (happy travels)!
April, Andrew, Evan & Kelly Chang, Thames, NZ