During these times of uncertainty, it's important to unite and look after one another, especially for all our essential service workers that are playing an important role in keeping New Zealand running during the Level 4 lockdown. We're all in this together and we're here to help and offer comfort outside your comfort zone and support essential businesses in need of temporary accommodation.
Here's how a motorhome can serve as a perfect second home away from home.
1. Fully self-contained motorhomes are much like an apartment on wheels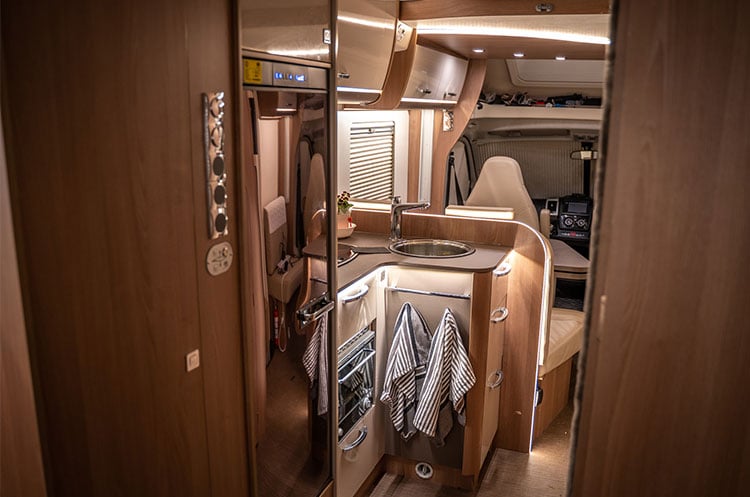 A self-contained motorhome is a perfect option to self-isolate because it has all the features of an apartment - you have your kitchen, bathroom, living room and most important, a bedroom. You have all the facilities to yourself, so it's a safe option for self-isolation and minimises any risk of transmission in comparison to hotels or motels which have communal areas that you'd have to go through to get to your room. Motorhomes also have a full-service bathroom and kitchen, so you can still carry on with your daily routine in getting ready for work or winding down and cooking a meal when you get back home.
2. Located where you need it when you need it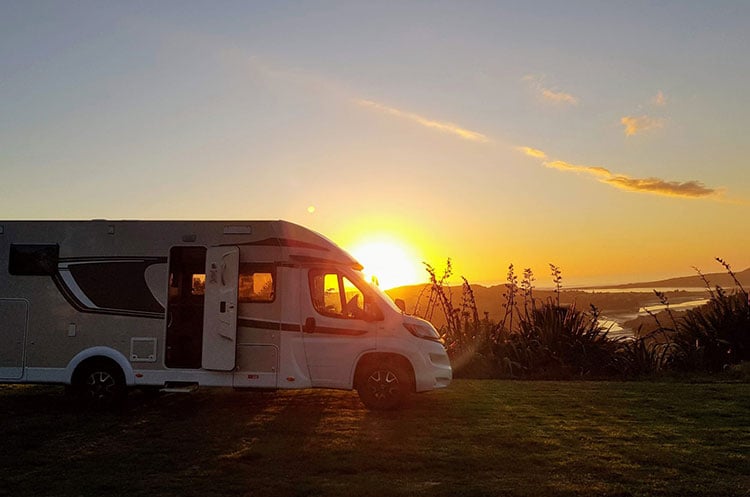 Being an apartment on wheels means that there's the flexibility to have the motorhomes wherever you need them and whenever you need them. You might be based in a remote location that may not have many accommodation options available, or requires a long drive to get there, or you'd just like to have that separate space so you can safely self-isolate away from your family or flatmates. Wilderness can help arrange the delivery of the motorhome, depending on your location, which means there's little to no risk for your essential services teams and reduces the amount of travel to pick up the motorhome.
3. Wilderness motorhomes are a comfortable home away from home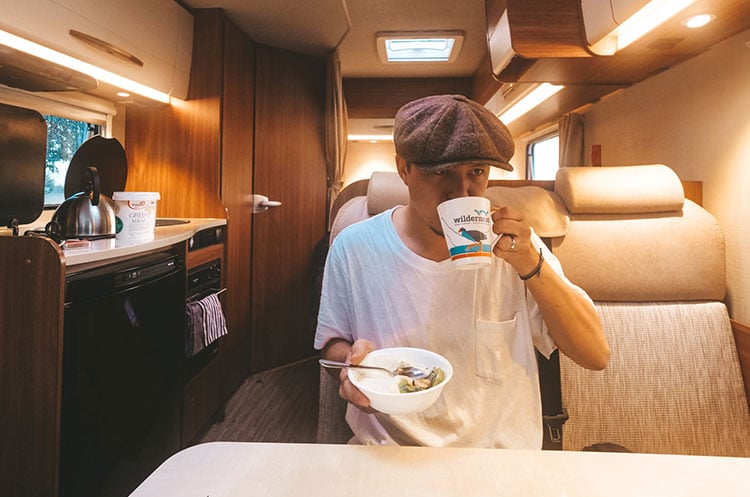 Wilderness motorhomes really put the 'home' in motorhomes where not only are they fully self-contained with full bathrooms (toilets and showers) but also have well-equipped kitchens with a gas stove, oven, pots and pans and even a coffee plunger to make sure you can still start the morning right with a perfect cup of coffee.
All the motorhomes also have comfortable and ready-made beds with quality linen, so you don't have to worry about assembling the pillows in your living room to transform it to a bedroom. They also have double glazing, central heating and hot water to keep you warm and cosy during those chilly evenings. After all, they are German-made motorhomes, so you know they can handle New Zealand weather.
And if you'd like to check up on the news or just want to switch off and watch Netflix, you can connect your devices to our on-board WiFi.
At Wilderness, we're with you all the way, so should you have any questions or experience any troubleshooting issues, our on-road support team is only a call away.
If you'd like to take a closer look at what a Wilderness motorhome looks like on the inside, check out our selection of Inside Tours.
4. Wilderness offers flexible group bookings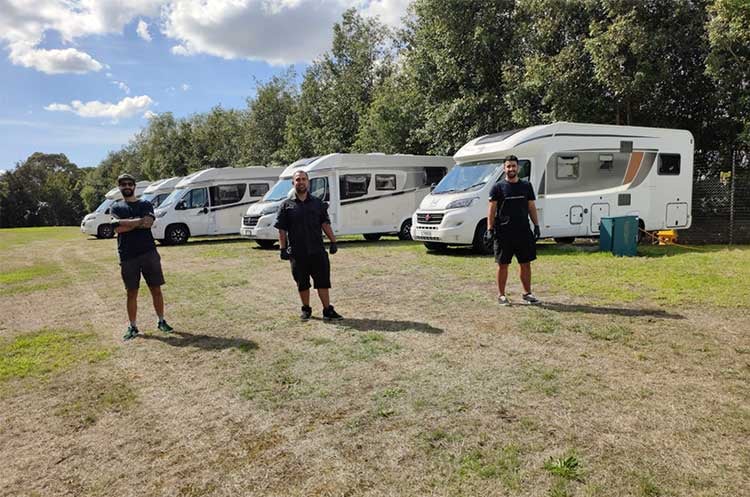 Wilderness team delivering motorhomes to an essential service.
Whether you need just one motorhome or more, Wilderness has dedicated and prepared its fleet to fully support our essential services businesses.
If you or anyone you know is looking for a temporary accommodation solution for your essential services teams, don't hesitate to reach out to us on lockdownhelp@wilderness.co.nz.