Why travel NZ in a campervan?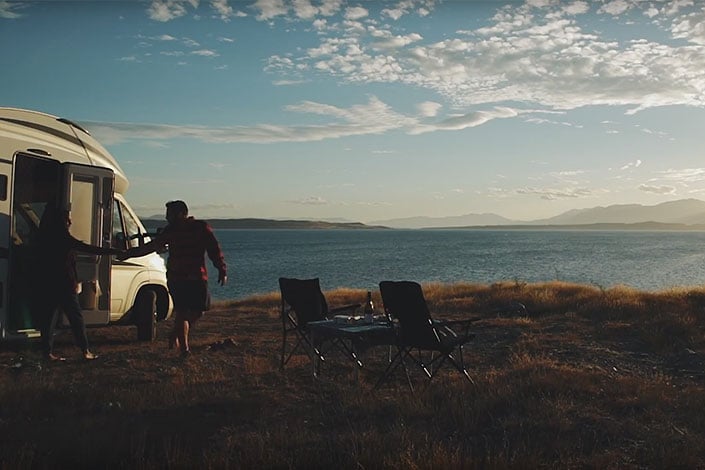 A campervan holiday is one of the best ways to see the real New Zealand – you can travel at your own pace, get off the beaten track while enjoying all the comforts of home, and take time to truly experience New Zealand's famous spectacular scenery.
Take your time without being tied to an itinerary
Holidaying in a campervan means freedom and flexibility. You can decide your schedule every day (or even every hour!) without being restricted by pre-arranged accommodation or check-in and check-out times.
If you want to spend longer exploring a place, then you can. If you want to sleep in, you can! If the weather turns bad you can head to your next destination without having to cancel any bookings, or if the locals tell you about a secret spot that you just have to see, then you can go. It's your holiday to do as you please, when you want.
Book your wheels and accommodation in one easy step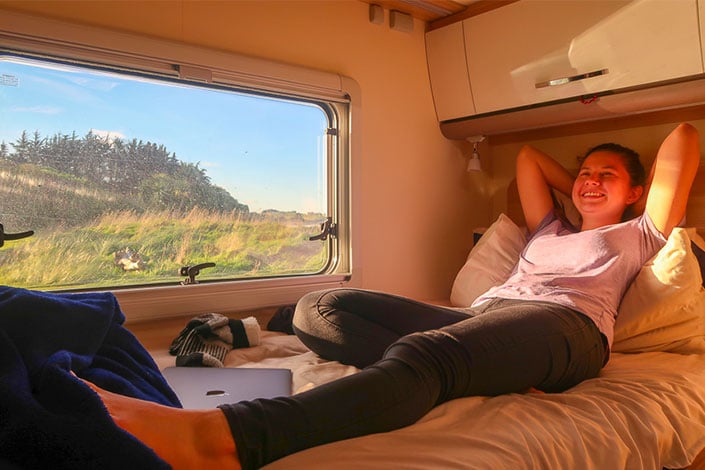 Forget dealing with rental cars, hotels or Airbnbs and trying to guess how long you might want to spend in each town on your holiday. A campervan does double duty as your accommodation and transport and is sorted in just one easy booking. Plus, you don't have the bother of trying to cancel or reschedule bookings if you want to change your plans.
A Wilderness campervan is a luxurious home away from home that is easy to drive on a regular driver's licence. With a bathroom, fully equipped kitchen, comfortable beds and living area, you'll enjoy all the creature comforts you need to make your time on the road enjoyable.
(And don't be put off by having to top up water or empty the toilet in a campervan. The process is quick and easy, will only need to be done every few days and is well worth the freedom a campervan holiday brings.)
You can't beat the convenience of a campervan – imagine pulling over whenever you like to pop on the kettle for a cup of tea while the kids use the bathroom and stretch their legs, or parking up to watch the sun set over the ocean.
Travelling by campervan means you have everything you need on hand, all the time. It makes life so easy.
Stay overnight in spectacular locations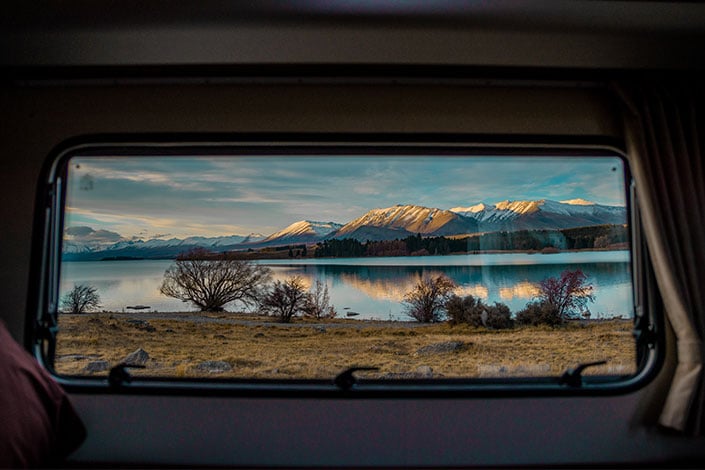 Why be stuck with the same view from a hotel room window when you're on holiday? In a campervan, you can change your view every day without the hassle of packing and unpacking each time.
New Zealand has a fantastic range of campgrounds and holiday parks where you can stay in your campervan – many beside beaches or lakes – or you can get away from it all and really experience the beauty of New Zealand by trying freedom camping.
Feel the freedom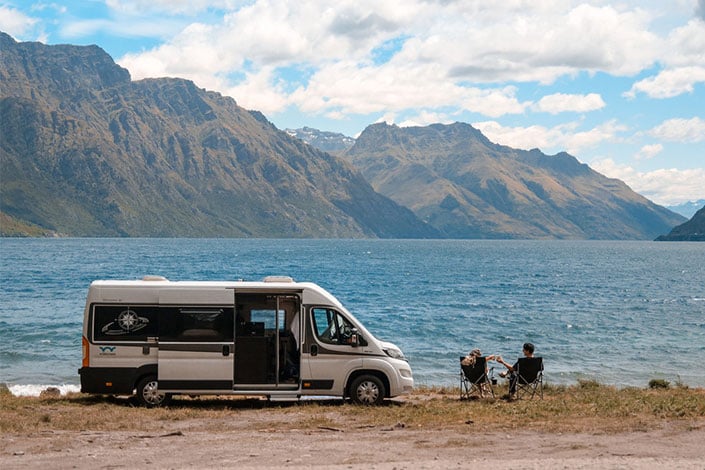 Freedom camping is when you stay on public land that isn't a privately owned campground. Many freedom camping spots are at beaches, by lakes or native bush, or have spectacular mountain views. Some are within a stone's throw of New Zealand's best day walks.
To freedom camp legally in New Zealand, you must have a vehicle that is certified 'self-contained'. Every motorhome from Wilderness is certified 'self-contained', meaning you can freedom camp overnight at some incredible locations that other travellers simply don't get to enjoy.
You'll find freedom camping spots all around New Zealand (an app like Campable makes it easy), although rules differ from place to place, so check signs or at the local visitor centre (i-SITE) if you're unsure.