Australian blogger Chelsea Berry traveled New Zealand's South Island with her partner and explain the 5 reasons why a motorhome holiday is a great experience to share as a couple.
I know what you're probably thinking, because before we began our 9 day motorhome adventure around South Island with Wilderness Motorhomes I was thinking the very same thing...
"If my partner and I spend days on end locked in a vehicle with one another, we'll probably go mad…"
Now look, I'll start this thing off by saying there are no promises that you and your partner won't be sour with one another at some point during your campervan holiday. It happens! What I can say is that for me and my partner, this was one of the most memorable and fun experiences we have shared together. It brought us so much closer and we are already thinking about our next motorhome adventure!
Do you and your special someone desperately need a getaway? Here are my top 5 reasons why more couples should take a motorhome holiday:
1. Freedom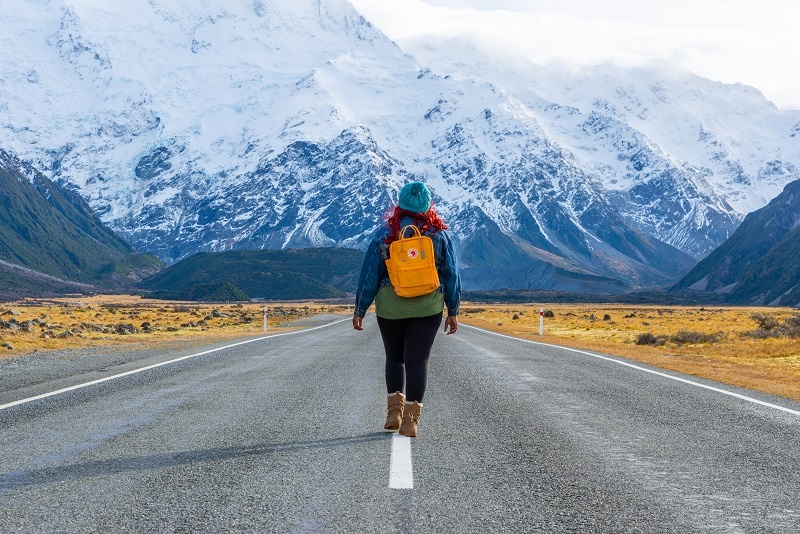 Just you, me & the open road…
One of the biggest perks of travelling by motorhome is being able to explore places at your own pace. You don't have a hotel room you need to return to, or a dinner reservation you need to make. Everything you need is with you at all times. You can really relax and fully immerse yourself in the experience. If you decide you want to spend a few extra days exploring a place, no problem! Using the Wilderness NZ app it's super simple to find paid and free camp spots near you. (The WildernessNZ app is no longer available. Wilderness recommends the Campable app which is available on the Apple Store and Google Play)
2. Adventure
Now you've probably heard people say this time and time again… but really, nothing compares to that wonderful, excited feeling you get when you wake up in a new, beautiful destination each morning! Some mornings we woke up to a golden sunrise and waves crashing against the shore, other mornings we woke to the MAJESTIC and snow capped Mount Cook (New Zealand's highest mountain) right outside our bedroom window… It doesn't get better than that!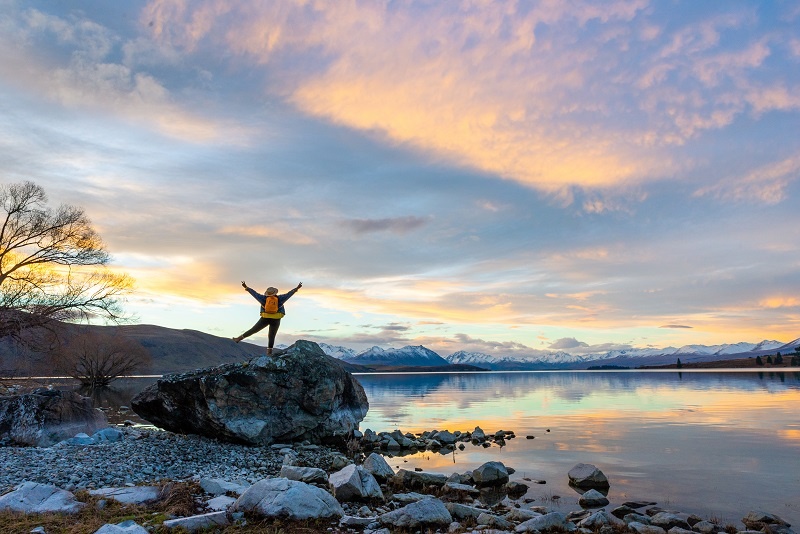 3. Comfort of home, on wheels
One thing I really love about our Wilderness Wave 2 motorhome is that it had all the comforts of home - on wheels! A nice comfy bed, toilet and shower, heating, a 3 burner stove top, microwave, fridge, toaster, kettle, pots, pans, plates and cutlery (inhales) plus much more… When we arrived in Christchurch all we needed to do was stop in at the local grocery store to grab some food and we were ready to hit the road! All of those wonderful things are included in your rental but you can also get other handy extras added in like we did. Here are the ones we highly recommend: GPS, Wi-Fi (works extremely well, and a bargain for only $10 a day!), camp table, camping chairs, and BBQ. This was our first time ever renting (and driving) a motorhome and the Wilderness team made everything so easy by the time handover was completed we felt confident and ready to hit the road!
4. Quality time
A motorhome holiday is the perfect way to reconnect with your partner. Maybe you've felt some distance due to work stresses or just life in general? A motorhome holiday is a great way to get in some much needed quality time. My best memories from our trip were the nights when we would sit at the dining table, usually wrapped up like burritos in blankets with a glass of wine, and talk about all the incredible places we'd seen that day and make plans for all the places we wanted to see tomorrow. As we drove, we'd constantly find ourselves looking over at one another and smiling as we soaked in the insanely beautiful scenery around us. Seriously though, New Zealand looks photoshopped.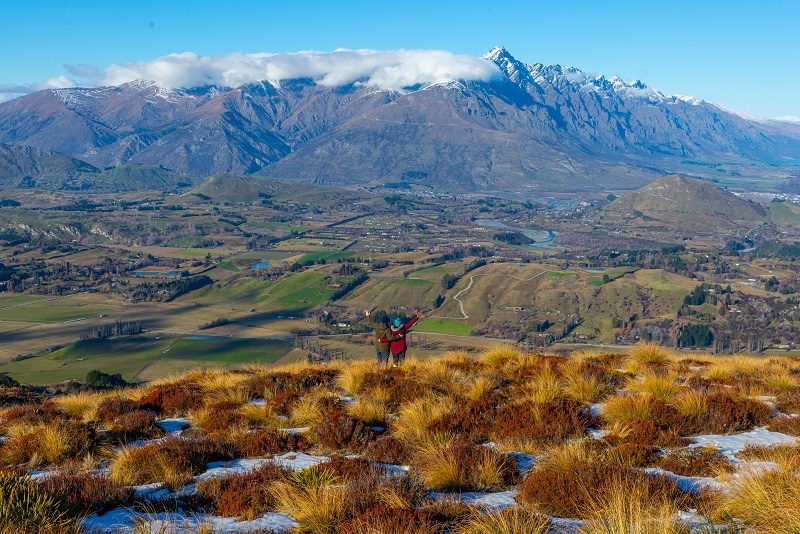 5. The memories
Finally, and most importantly, you do it for the memories! A motorhome holiday through a bucket list country like New Zealand is one of those experiences you look back on over the years and think... "I'm so glad we did that!"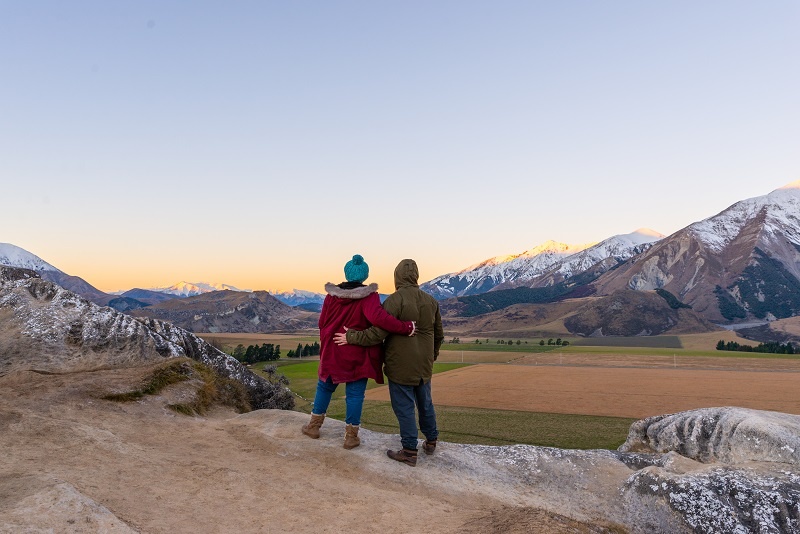 It really clears your mind and helps put everything into perspective. You can't help but feel incredibly thankful that you get to share such priceless moments with the person you love most.