Wilderness has always been about getting you off the beaten track, in touch with the real New Zealand. Since our company began, we've focused on freedom camping, helping you find out-of-the-way places to immerse yourself in our special landscape.
Now we've teamed up with a group of guys who have developed a concept to expand that experience to include another element of Kiwi hospitality.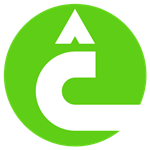 We're excited to bring you Campable - a novel idea that gives motorhome travellers a unique and decidedly 'non-touristy' taste of New Zealand. For the first time, you can stay at private properties around the country getting up close to Kiwi life. Campable sites include working farms, vineyards, beaches and country resorts, plus much more.
We sent our Wilderness marketing director Mary Hamilton on a road trip to test out Campable. "We've been aware that giving our Wilderness adventurers the opportunity to meet Kiwis in the places they live and play is the missing piece to the ultimate New Zealand experience. So we were pumped to learn about the Campable concept", said Mary. Her teenagers James and Stella were the perfect accomplices to check out a couple of Campable sites in the North Island. Their first night was at Ruapehu Adventure Rides in Raurimu near the Tongariro Crossing where there's a large flat and paved car park off the main highway in a quiet but safe spot, which is all you need with a fully self-contained Wilderness motorhome. "No need for a holiday park when we had everything we needed on board", she enthused. "Even our own WiFi."
The following morning, the trio met hosts and adventure ride owners Karl and Maria Splitt. "Karl and Maria invited us in for a coffee after breakfast. One thing led to another and before we knew it we were being briefed for a ride on their 4x4 quad bikes. It was a great opportunity to try our own new Kiwi experience - exploring the hill country like authentic farmers. If we hadn't been staying over at their Campable site, we wouldn't have thought about an adventure ride so it was a real bonus. Karl told us lots of stories about the farm and the area and took us to places we didn't think a quad bike could go. It was fantastic family fun."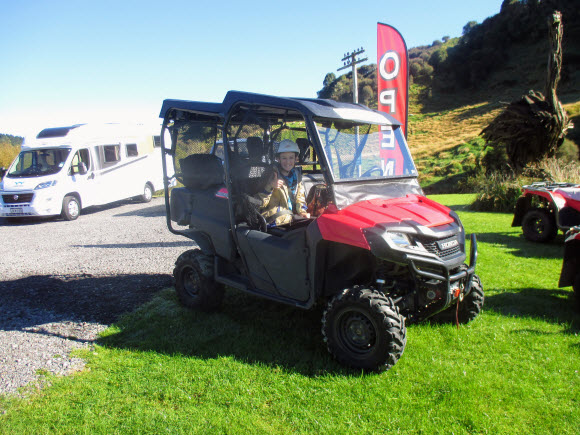 Mary and the kids planned to visit the iconic Waitomo Glow Worm Caves on their second day. They found and booked a Campable site only five minutes away at Greg and Shirley Pope's farm with the Campable app. On the way into Waitomo, they passed the holiday park where other motorhomes were parked cheek-by-jowl and felt relief at the privacy that awaited. Shirley met them to introduce a little slice King Country paradise, just in time to watch the sun set over the farm.
We're very confident that our Wilderness adventurers will love this new concept. If you haven't already, you should definitely download the Campable app and add another element of adventure to your New Zealand itinerary.