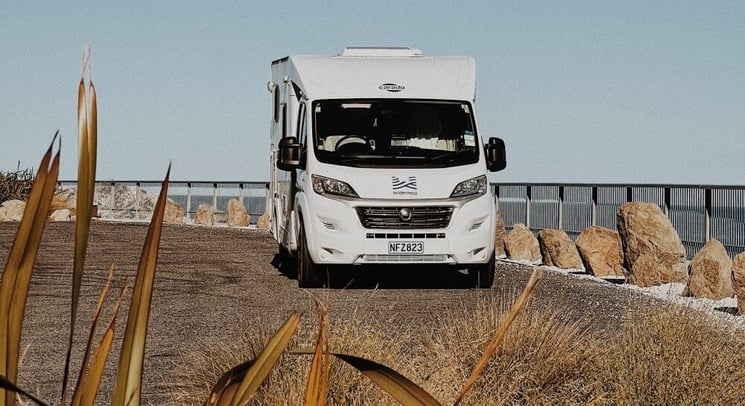 What better way to escape the holiday rush than taking a short campervan or motorhome getaway from Christchurch? That's exactly what Marcel, our Head of Digital Experience at Wilderness, did this summer. Follow Marcel's trip west into Arthur's Pass then over to the West Coast. Head back east via Reefton and the Lewis Pass. Turn north at Waipara and head north to Kaikoura. If you've only got a couple of days, skip Arthur's Pass and West Coast. Every stop on the list is within a three-hour drive of Christchurch so these can be done as a series of day trips too.
Read about Marcel's favourite hikes, hot pools and other activities as well a few less well-known gems from others on the Wilderness team.


1 - Marvel at the views on the Avalanche Peak Loop Hike

The first stop is a day hike on the remarkable Avalanche Peak Track at Arthur's Pass northwest of Christchurch. This mountain top hike takes you to the summit of Avalanche Peak (1833 m). You can either do the hike as a round trip (about 8 hours) or a one-way trip returning the same way as you came (6 - 7 hours). The hike is very steep and takes you into the alpine zone so it's only suitable for experienced hikers who are well equipped (check out our recommendation below if this isn't you). The panoramic views of the Southern Alps are a worthy reward for your effort. As well as remarkable views, you can expect to encounter a few keas along the way.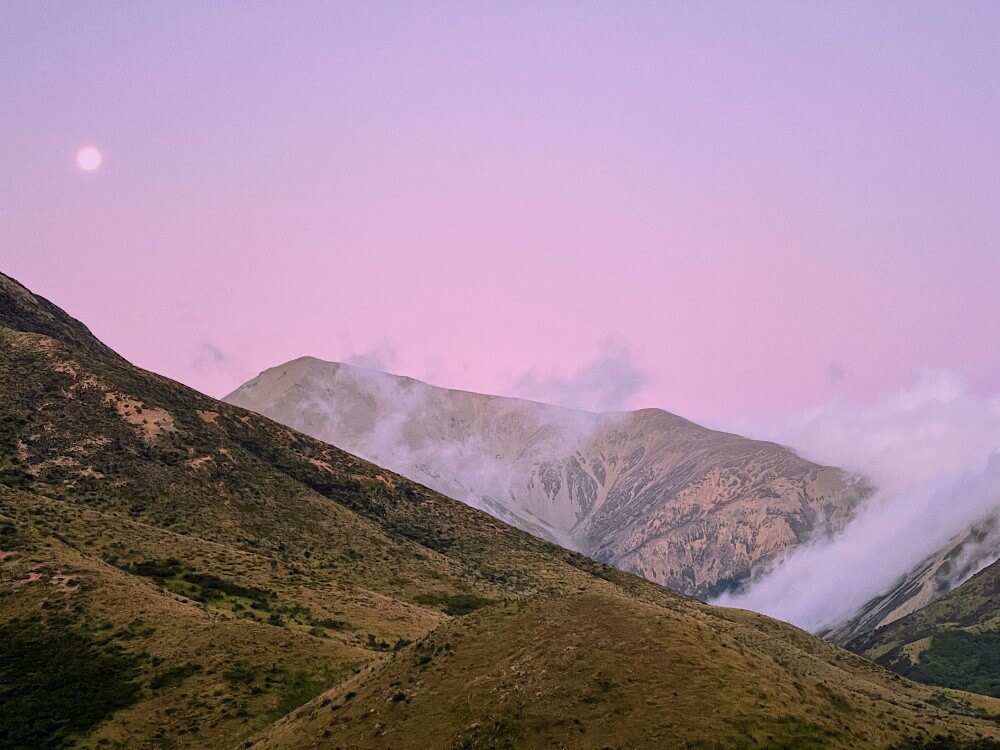 Before you set off, stop at the Arthur's Pass National Park Visitor Centre to get a weather update. Make sure to allow sufficient daylight hours for the walk and don't set out in poor weather conditions (rain and wind). While you're on the route, continue to keep an eye on the weather as it can change suddenly.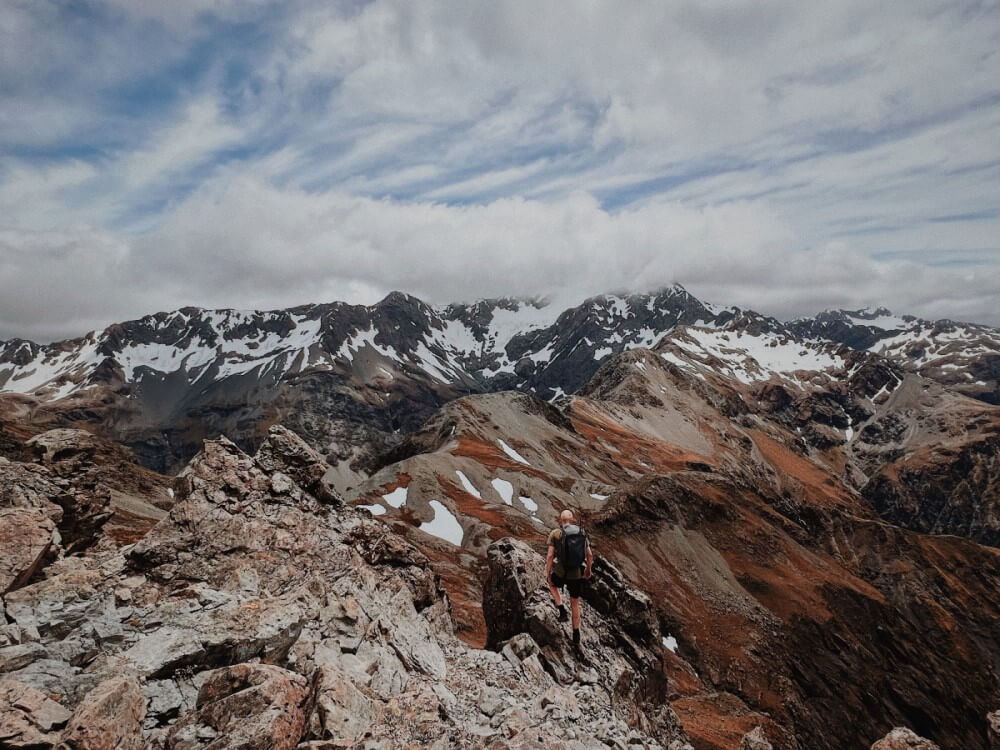 Once you've scaled Avalanche Peak, stay the night at Klondyke Corner Campsite nearby. This DoC campsite is a popular and inexpensive spot at the meeting of two rivers overlooking the valley.

If you're not a fit and experienced hiker but you want to take in the stunning views and unique mountain scenery of the Arthur's Pass National Park, consider Bealey Spur track. This hike is graded easy and takes about five hours return.


Marcel says
"Watch out for sandflies around the Arthur's Pass area, especially those waiting outside your motorhome doors and windows for a chance to come in. Wearing insect repellant and covering up can be helpful to avoid itchy bites."
2 - Explore the red beech forest on the Lake Daniell Track

The Lake Daniell Track, near Maruia in the Lewis Pass, is a beautiful hike through a peaceful red beech forest. The track begins at Marble Hill Campsite in a scenic valley before guiding you among the trees. A few minutes in, you'll pass by a picturesque gorge called the Sluice Box before starting a gentle climb through the forest towards the newly rebuilt Manson Nicholls Memorial Hut. Enjoy the abundant birdlife along the way and the stunning lake at the end. The hike takes about four hours return.


Marcel says
"The Lake Daniell Track is perfect for a family trip. It's both easy to hike and has beautiful scenery."
3 - Soak and spend the night at Maruia Hot Springs
With so many thermal hot spots in New Zealand, a visit to a hot pool or two is part of every good road trip, especially after you've done a bit of hiking. A firm Wilderness team favourite is Maruia Hot Springs. The award-winning hot pool and wellness destination not only has gorgeous natural pools sunk into the rocks beside the river but also an indoor pool, saunas, cold plunge pool, steam room, and relaxation lounges. A motorhome campsite has been added in recent years. Staying at the campsite gives you 48 hours of use of these facilities even after you've vacated the campsite. Campers can also access the pools later at night than day visitors.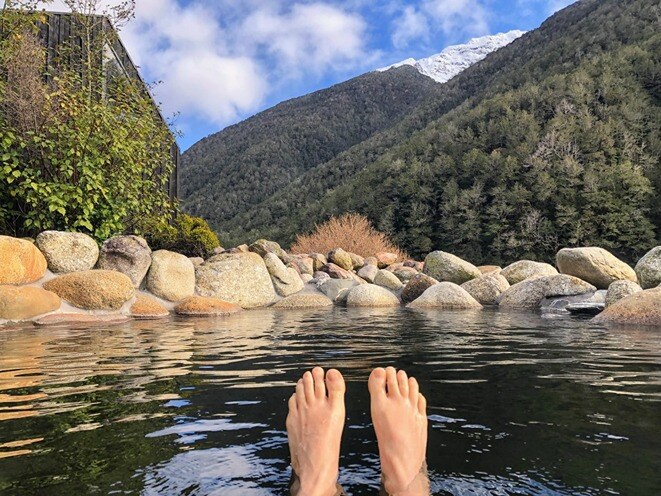 4 - Admire a waterfall on a hike up Mt Isobel

Hanmer Springs is a popular weekend destination for Christchurch locals and it's no surprise why. The area has numerous half-day hikes and mountain bike trails plus the famed hot springs. You can choose from half-day or full-day hikes around Mt Isobel. Marcel's favourite is the Waterfall Track. This two and a half hour return walk climbs through mountain beech forest to the magnificent Dog Stream Waterfall (41 metres high)h. The route includes a few minor river crossings and is moderately steep.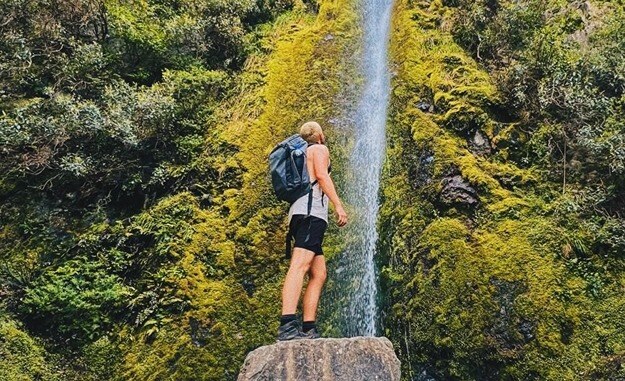 Return via Spur Track for a different view through plantation trees on your way down. If you've got a full day, follow the signs for the Mt Isobel Track and continue on this route. The full-day hike is a six hour return trip.


Marcel says
"If you're doing the full hike up Mt Isobel, be aware that a small section of the track right after the waterfall has been washed out so needs some technical ability to do safely. Also, know that It can get quite windy at the top, so pack a windbreaker."
5 - Relax and unwind at Hanmer Springs

A stop in Hanmer Springs would not be complete without a soak in the hot pools especially after a hike or mountain biking session. Kiwis have enjoyed the mineral waters at Hanmer Springs since the 1850s. The Hanmer Springs Thermal Pools and Spa is a modern and well maintained resort with 22 public pools plus four water slides for the young and young at heart. Private pools with views of the manicured gardens are also available.



6 - Sip a glass at Torlesse Wines

Just an hour north of Christchurch is Waipara, one of New Zealand's fastest growing wine regions known for its pinot noir and riesling varieties. A few hours relaxing and unwinding over a glass of wine at Torlesse Wines is the perfect way to slow down on your short break. Torlesse, one of the oldest wineries in Waipara, offers wine tasting and delicious platters for lunch set against the backdrop of grapevines. There's something really special about tasting wines with an expert tasting commentary by the experienced winemakers themselves, the Rayner family. You may even be able to stay overnight in your self-contained motorhome at Torlesse. Check with the winery.


Mary says
"Even if you don't get a chance to visit Torlesse Wines, there are a number of small family-owned
wineries in North Canterbury
producing beautiful wines all with their own unique flavours and stories. Don't miss them when you're in the region."
7 - Enjoy the seafood and sea life in Kaikoura

Marcel also recommends a stop in Kaikoura. The small coastal town of Kaikoura, about 2.5 hours north of Christchurch, is known for its fabulous seafood and sea life. It's fitting that the name Kaikoura translates as meal of crayfish. Stay overnight at The Point Campsite, a small family-owned campground across from the beach. The lovely hosts offer daily sheep shearing shows for guests who'd like to learn more about the history of wool production and meet the friendly farm animals.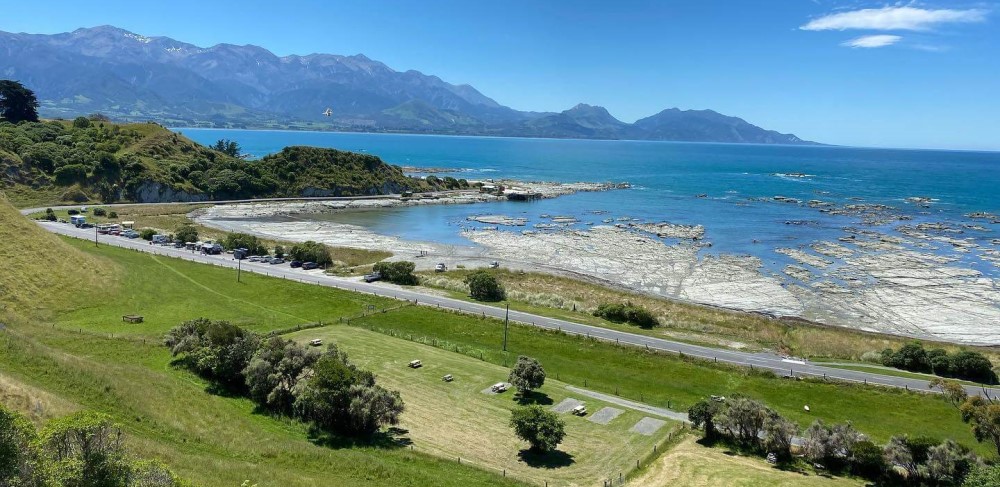 From The Point, it's just a short walk to the seal colony at Point Kean where you can watch seals lounging on the rocks. If you want to stretch your legs further, you can continue your walk around the coast or up the Kaikoura Peninsula clifftop to admire the views.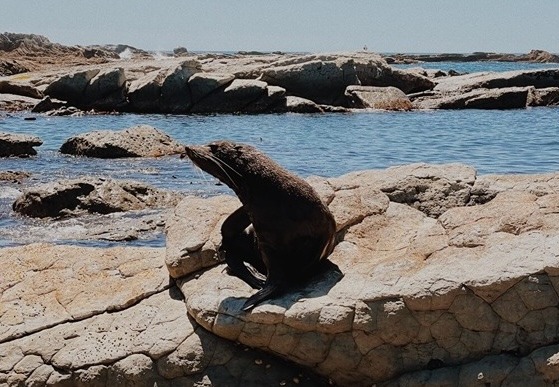 When you get hungry, some of the best seafood is just around the corner. The famous Kaikoura Seafood BBQ is an outdoor eatery located across the road from The Point. It serves plates of barbecued seafood including Kaikoura crayfish. In summer, the seafood kiosk is joined by I sea Gelato serving up refreshing icy treats.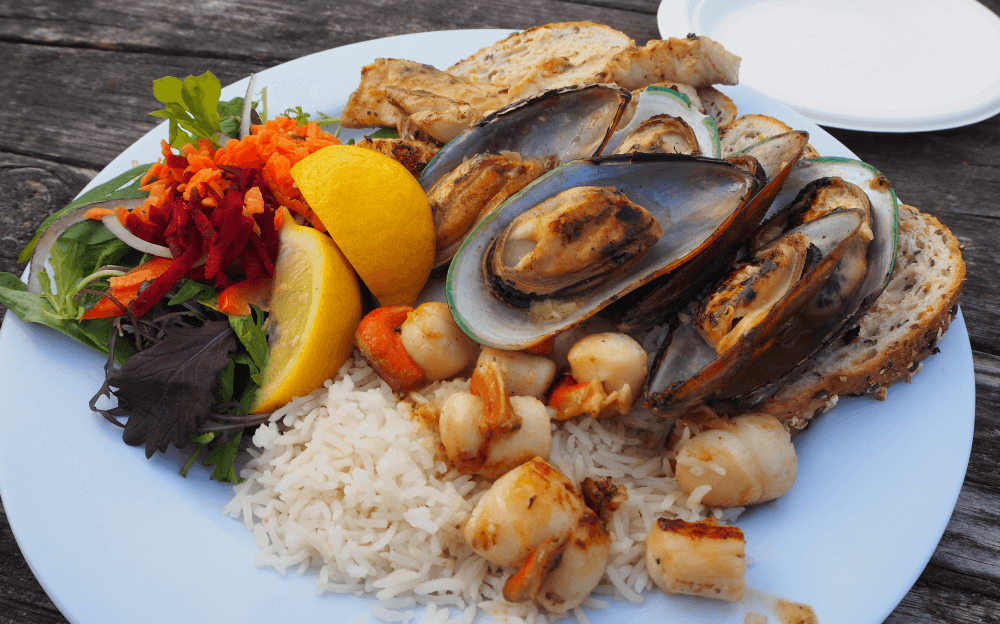 Just around the bend past the historic Fyffe House is another famous seafood spot, The Pier Hotel. The Pier has both indoor and outdoor seating and is known for baked crayfish with a gorgeous view of the bay next door.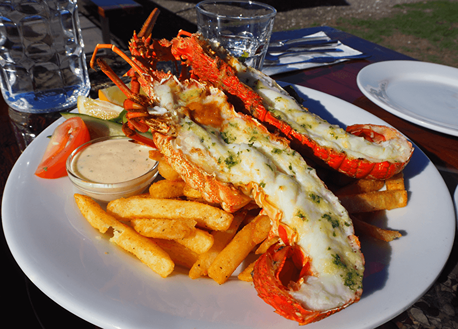 Lisa says
"Crayfish is a must try item in Kaikoura but the prices can surprise some visitors. A whole crayfish is typically $50+ depending on the time of year. Crayfish are usually priced by weight so you'll find out your total once it has been weighed. Despite the cost, Kaikoura crayfish are absolutely delicious and worth treating yourself to at least once while you're in Kaikoura."
8 - Admire the expansive Kaikoura Peninsula from Mount Fyffe

The Mt Fyffe hike rewards fit hikers with stunning views of the Kaikoura Peninsula and the Seaward Kaikoura Range. The hike can be done in a day (8 hours) but it's a big day so we recommend an early start. The other option is to pack a tent and stay overnight at the DoC campsite just past the half point way. The track is steep, wide and exposed to the elements. A good level of fitness and carrying lots of drinking water are recommended. If you choose to stay the night in the hut or a tent, make sure to wake well before dawn, put on your head torch and head to the summit. You'll be rewarded with a remarkable sunrise.


Mary says
"While Mt Fyffe does have a DoC hut that you can stay in, this cannot be booked and is first come first served. Pack a tent in case you miss out."


There are various other hikes around Mt Fyffe you can explore too if you're looking for something longer or shorter. The trail can also be done by mountain bike if you're an experienced rider who can handle a steep ride.
Be aware that access to the Mt Fyffe track car park is by a steep, narrow gravel road. If you're travelling by motorhome, choose a confident driver and take extra care. When you reach the car park, you'll find plenty of spaces suitable for motorhomes.


9 - Watch the seals play at Ohau Point Lookout
Kaikoura is known for having seals around every turn of the coast. One of the best places to see them congregate is at Ohau Point 20 minutes north of the Kaikoura township along the coast. Stop at the parking lot overlooking the seal colony and watch the seals frollicking on the rocks below. It's the perfect vantage point to take some great photos without disturbing their rest. Plan to visit between April and September for the best chance of seeing adorable baby seals playing in the pools alongside relaxed adults.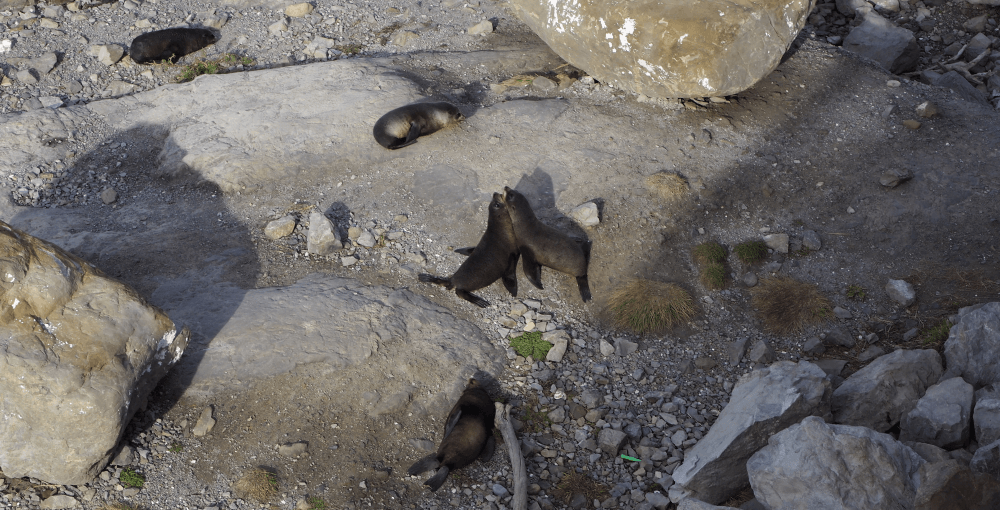 ---
Ready to start planning your road trip yet? Let us know in the comments if we missed any must visit stops, hikes or things to do in the area. See you on the road.