Well known as both the Gateway to the Southern Alps and the Garden City, Ōtautahi (Christchurch) is currently in the midst of a unique evolution. The old-English town is transforming into a revitalised, modern city of resilience — and you can visit while change is taking place.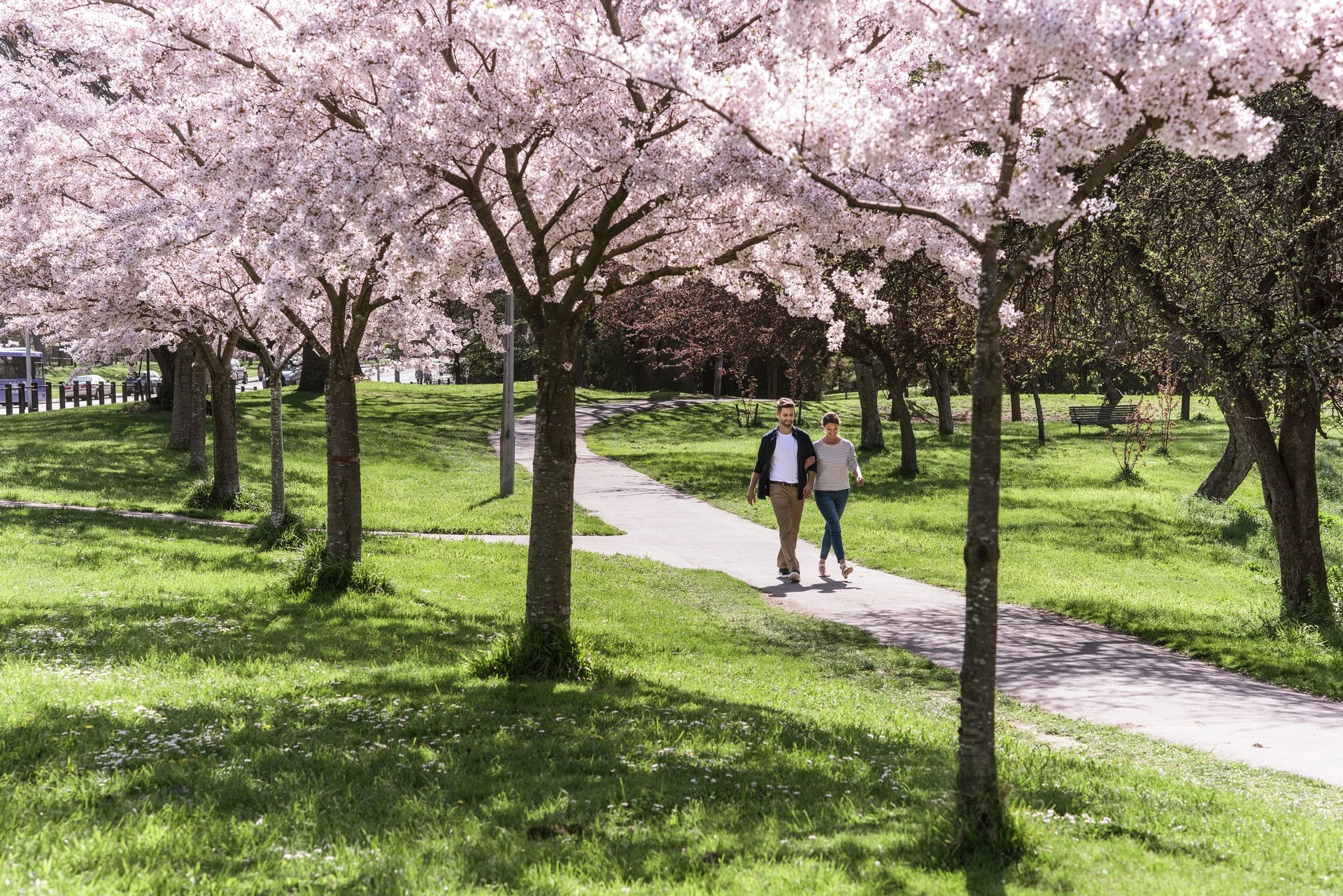 This is a city ready for you to discover — and here are our top ten suggestions.
1. Wander the changing central city

Christchurch City has been in a constant state of change following the severe earthquake in 2011. Although disruptive, it makes for an intriguing wander around the CBD for visitors.

You'll see a mix of the old, new and in-between as you explore New Zealand's newest central city space. Don't miss the quake-damaged Cathedral, new library and convention centre, Riverside Market, Victoria Square and the Arts Centre.

Choose to walk, hire a bike, ride an e-scooter or take a Christchurch Tram City Tour.
2. Explore on two wheels
Probably the flattest city in New Zealand, Christchurch has always been a place to go for a bike ride — and these days it's full of biking options, both on the hills and on the flat.

Hire a bike from City Cycle Hire or Action Bicycle Club and make your way to:


If you've got kids in tow, take them for a spin at one of the many wonderful bike parks. The best are Westburn Reserve Bike Park, Knights Stream Park and the East Frame Pump Track.

Check out the comprehensive resources at Cycling in Christchurch to find plenty more biking options in the Garden City.


💡 Local Tip
The Avon River Trail through the Red Zone is a foraging bonanza with fruit and nut trees galore to keep an eye out for.
3. Soak in saltwater hot pools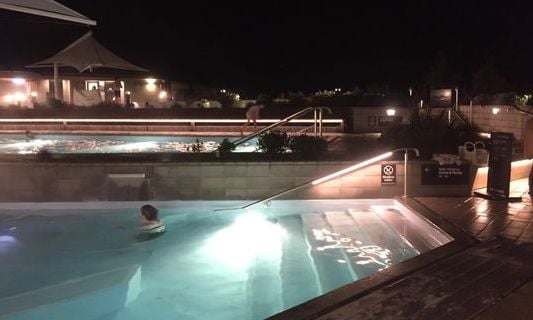 New Brighton Hot Pools (He Puna Taimoana) by night
What could be better than soothing a day's worth of city-hardened aching muscles than soaking them in heated pools right by the sea?

He Puna Taimoana is one of the city's newest and most appreciated attractions. Featuring a sauna, steam room, plunge pool and five heated saltwater pools, you'll do well not to drift into a deep meditative sleep following this treat.

Smell the sea breeze, feel the salt water — and reminisce about your day exploring Christchurch City.
4. Cool down at the International Antarctic Centre
Uncover the mystery and excitement of Antarctica without actually stepping foot on the frozen continent. As one of only five gateways to Antarctica, Christchurch is proud to have a special place like the International Antarctic Centre.

During your visit you can:


Watch New Zealand's smallest penguins (the little blue) feeding

Ride a Hӓgglund, an all-terrain amphibious Antarctic vehicle

Immerse yourself in the 4D theatre

Hang out in the slightly cool storm dome.




The Antarctic Centre's location is super-handy, right across the road from Christchurch International Airport.
5. Spot native Kiwi at Willowbank Wildlife Reserve
You've heard of the Big Five on African safaris — at Willowbank Wildlife Reserve, you can meet New Zealand's Big Five! These five creatures (endemic to New Zealand) are the kiwi, kea, tuatara, kaka and takahe.

Before embarking on your own New Zealand adventure, find out what makes our flora and fauna special. Some Willowbank highlights include:


Watch kiwis rustling through native foliage in search of food.
Māori cultural experience
This is the only one of its kind in the South Island so worth looking into.
Don't miss the capybara encounter, the lemur encounter and the tour through the native section.
6. Discover something new at the markets
Christchurch has a bunch of interesting weekend markets worth checking out.
The Riccarton Market
One of the original Christchurch markets (and incidentally the biggest outdoor market in New Zealand) is the Riccarton Market. It's been running almost every Sunday morning since 1989 and now has more than 200 stalls.
When: Sundays 9am - 2pm
Where: Riccarton Racecourse
Riverside Market
A game-changer for Christchurch's central city, the Riverside Market has quickly become a popular hub for great food, chilled entertainment and bustling crowds.
Tempt your tastebuds at one of the many street food stalls (Indonesian, Mexican, Vietnamese, Greek or countless others). Then grab a drink from the upstairs bar and find a balcony seat with a view. Sorted.
When: Daily
Where: Corner Lichfield Street & Oxford Terrace
Christchurch Farmers' Market
Set in the serene grounds of historic Deans Bush, the Christchurch Farmers' Market is one of Canterbury's first food markets. Expect fine local produce and artisan goods.
While you're there, take a look inside the homestead and walk through the native forest of Riccarton Bush where the kahikatea trees reach for the sky.
When: Saturday mornings 9am - 1pm
Where: Deans Bush, Riccarton
New Brighton Seaside Market
For a local market with a true community feeling, make your way to the central hub of the eastern beaches to visit the New Brighton Seaside Market.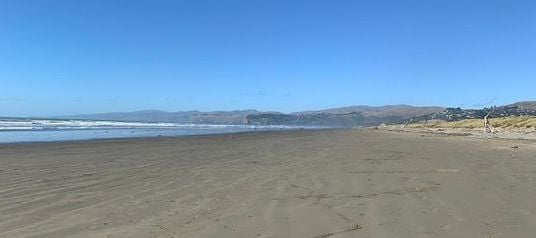 Calm New Brighton Beach near the Seaside Market
An open-air sea breeze market with handcrafted items and freshly baked foods, it's a relaxing half day trip. Street musicians create a relaxing atmosphere and the superb library, pier, playground and hot pools will keep you here till the evening.
When: Saturdays 10am - 2pm
Where: Brighton Mall, New Brighton
Lyttelton Farmers Market
A community staple on the other side of the Port Hills, the Lyttelton Farmers Market has plenty of quality fresh produce to stock up on. With a picturesque harbour backdrop, it's a sublime location to hang about and have lunch.
When: Saturdays 10am - 1pm
Where: London Street, Lyttelton
Some under-the-radar Christchurch markets worth a gander are the Ferrymead Night Market, Shabby Chic Market, Green Lane Market and Vintage Market Avebury House.

Check out this related blog post: The Best New Zealand Farmers' Markets: A Guide for Your Campervan Trip
7. Meander through Hagley Park
Hagley Park is one of the world's biggest inner-city parks. Reserved as a public park forever in 1855, it's the true heart of Christchurch City — a place where locals and visitors can wander and relax.

The Avon River twists and turns through Hagley, giving life to native and introduced flora and fauna. When you stroll through the park, look out for the:


8. Exhale in awe at panoramic Christchurch
Christchurch's Port Hills offer you the opportunity to take in sweeping vistas as you drive along the winding hilltop road. Many of the multiple stopping points offer 360 degree views down to Lyttelton Harbour and the city. Here are some of the best.
The Sign of the Kiwi
The iconic stopping point that's a popular local cafe these days. Order a coffee, grab an outside seat, sit back, and take in the sights to the north.
Gibraltar Rock car park
An ideal parking spot for the short walk up to Cooper's Knob and the reward of stunning views out over Lyttelton Harbour.

The spectacular view north from near Gibraltar Rock
The Sign of the Takahe
On the way back down Dyers Pass Road, pull in to the Sign of the Takahe. The short loop walk to a lookout has panoramic views of the city, the Alps, and north to Kaikoura.
Godley Head
The road narrows a little as it switches from Summit Road to Godley Head Road, but the vistas here are simply magic.
9. Go back in time at Canterbury Museum
A superb space for learning about the rich cultural and natural heritage of the province, Canterbury Museum is a definite city top ten.

You'll find the halls laid out chronologically, beginning with early Polynesian migrants, Moriori people, Māori, and European settlers. While you're exploring, don't miss:
The huge moa and its mammoth egg
An iconic Penny Farthing bicycle
Native birds like the wide-winged albatross
Fred and Myrtle's Paua House


Not only is Canterbury Museum superb, it's free — give a donation if you wish.
10. Uncover the secrets of Banks Peninsula
Perhaps what makes Christchurch a fantastic place to live for many who reside there is Banks Peninsula — the jewel of the city. The result of two extinct volcano cones flooded with seawater, it's a limitless place to explore.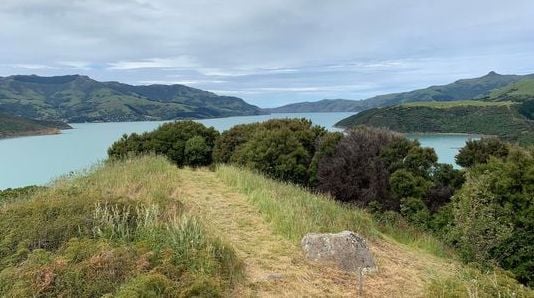 Atop Ōnawe Peninsula with a panoramic view over Akaroa Harbour
Jump over the Port Hills for an afternoon in Lyttelton, drive around the bays to relaxing Diamond Harbour, or venture further afield to French-inspired Akaroa. Get the most out of the peninsula by hiking some of Banks Peninsula's walks.
💡 Fun Fact
When Captain James Cook sailed around New Zealand in 1770, he mistakenly recorded Banks Peninsula as an island.
However you decide to spend your time in Christchurch, expect to come away surprised at what you find in New Zealand's most changeable city.

For something a little further afield, check out our nine epic motorhome stops only three hours from Christchurch.