When it comes to your dream New Zealand campervan holiday, the last thing you want is an unexpected incident on the road delaying you and costing you money. Campervans are expensive vehicles and accidents can happen to anyone: a loose stone can chip your windscreen, another driver could reverse into your campervan, or you might hit something while parking up by the beach. Taking rental insurance is the best way to protect yourself from that worry.
You're already insured with Wilderness
At Wilderness Motorhomes, we include standard insurance with every hire. The cost is built into the daily hire rate and covers you for accidental damage to the motorhome and any liability if the motorhome injures someone else or their property while you are driving it, provided you weren't negligent or irresponsible. An excess (the amount you need to contribute towards any repairs required) of NZ$7,500 applies with this standard insurance, but you can reduce this with one of our insurance packages.
Reduce your liability
We offer three additional insurance packages: Extra, Maxi and VIP, which reduce your excess significantly for a small daily fee. The VIP Package is the best value as it reduces your liability to $0 and you receive a range of extras that will help to make your New Zealand campervan adventure even more fun. Hirers who take the VIP insurance package receive a GPS, outdoor table and chairs, a barbecue and handy guide books, among other things. (These items can also be hired individually)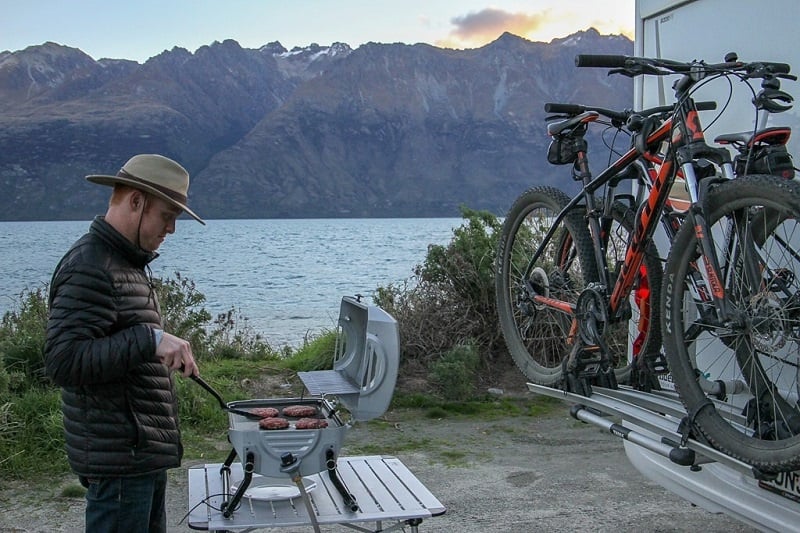 Travellers Neil and Sue from Cyprus toured New Zealand in a Wilderness motorhome in 2017 (read their travel blog) and found the VIP level of cover (and the extras) very helpful. "Take out the comprehensive insurance which covers quite a few extras as well as providing peace of mind in case of an accident," recommends Neil. "A sat nav is indispensable – we would have been lost so many times without one."
See more of New Zealand
Unlike many other campervan companies, we don't have road restrictions, so you're free to explore all New Zealand's beautiful scenery, and not just the parts that you find along a sealed road. Our standard insurance will cover you on conservation campsite access roads and all other named roads (sealed or unsealed).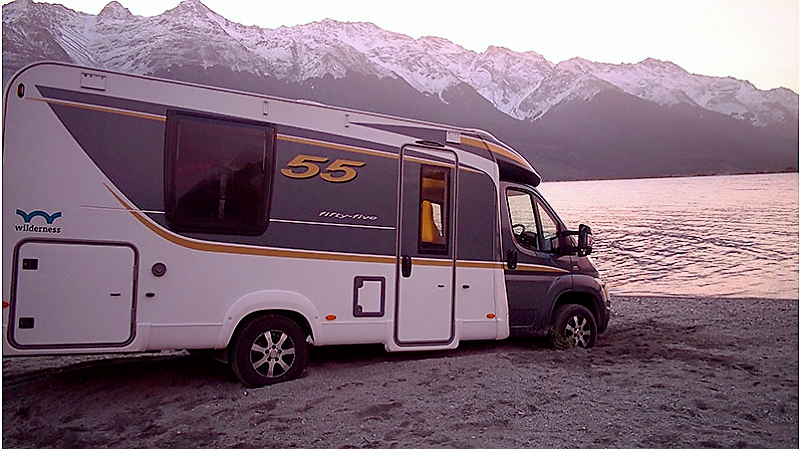 Please note that you won't be covered under our insurance if you go 'off-road' by travelling on a beach, through a river or salt water, or on a road that is in such poor condition that it damages the motorhome. Read the insurance section for more information.
On-road support from Wilderness
Wilderness motorhomes undergo thorough and regular maintenance checks that are well above industry standards, but in the unlikely event of a breakdown we also offer 24/7 on-road assistance as part of your hire, so we can help to get you back on the road quickly.
Protect yourself and your holiday
We recommend that you arrange your own travel insurance too. This will cover you for other events such as illness, travel cancellation, delays or missed connections, lost or stolen or damaged personal items and travel documents, personal accidents and personal liability.

Set off in your campervan with peace of mind, knowing that everything is taken care of should trouble occur on the road. And that's the best way to enjoy your New Zealand holiday!
Note: Our insurance cover is much more comprehensive than most but we do recommend you read our Rental Terms and Conditions so you're aware of any situations in which you aren't covered (exclusions).