If you're planning your dream motorhome road trip in New Zealand, you've likely come across the mention of motorhome rental insurance and liability reduction options.

Motorhome insurance works much like rental car insurance where the daily rental rate includes comprehensive cover. This means that you're insured from the first moment you step foot in your rental motorhome. As with any insurance, this comes with an excess or deductible. This is the amount that you, as a renter, are liable for and is typically up to 7500 NZD.

With this in mind, you don't actually need to buy insurance to cover the motorhome rental since this is already included in the base rental rates. However, since you will be liable for any damage to the motorhome up to the excess amount, you may want to consider purchasing a liability reduction option or excess waiver. This will prevent you from getting stung with a big bill at the end of your holiday if the motorhome is stolen or damaged.
Be sure to take into account that vehicle repair costs have been increasing over the last few years. If there is damage to the motorhome, the repair bill could be more than you may expect.

This article will guide you through how motorhome insurance works in New Zealand, the costs involved, the common types of damages in rental motorhomes, what motorhome rental insurance covers (and doesn't cover), and the pros and cons of liability reduction options.
How does campervan hire insurance work?
While rental operators are legally required to offer comprehensive insurance in their base rental rate, they pass on some of the risks of the motorhome being stolen or damaged to you, the renter. You are liable for the cost of repair or replacement of the vehicle up to the excess amount.

The cost of buying and repairing motorhomes in New Zealand is high. Replacing a rental motorhome can cost 100,000 NZD or more. Having such an expensive fleet of motorhomes for hire means that rental operators take on more risk than car rental operators. To balance this risk, motorhome rental operators typically charge an insurance excess of between 5000 - 7000 NZD, which is about double what you can expect to pay on a rental car.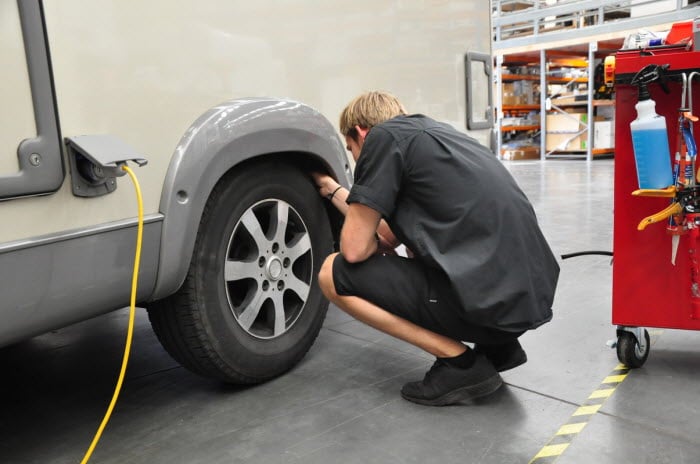 Most rental operators offer a liability reduction option to reduce the amount you're liable for if the motorhome is stolen or damaged. The various liability reduction options cater to the varying degrees of risk that renters are willing to take.
Liability reduction option examples from New Zealand campervan rental operator Jucy




Name

Risk Taker

Stress Free

Stress Free Plus

Inclusions

AA breakdown assistance.

AA breakdown assistance.

Front/back/side panel damage.

AA breakdown assistance.

Front/back/side panel damage.

Roof panel damage.

Single vehicle rollover damage.

Excess Liability

5000

0

0

Bond Required

5000

0

0

Claim Admin Fee

75

0

0

Bonus Inclusions

None

Complimentary table, chairs and GPS.

If you choose to accept some or all of the liability by taking a liability reduction option with an excess greater than zero, the rental operator may want to collect a bond from you. This ensures that they have your money if the motorhome is stolen or damaged.

In the unfortunate situation of your rental motorhome being stolen or damaged, you need to notify the rental operator immediately. It doesn't matter who caused the damage, so don't admit fault as this may affect the ability of the rental operator to claim on their insurance. If you haven't taken a liability reduction option that removes the excess you are liable for, the operator will deduct the full excess from your credit card or retain your bond.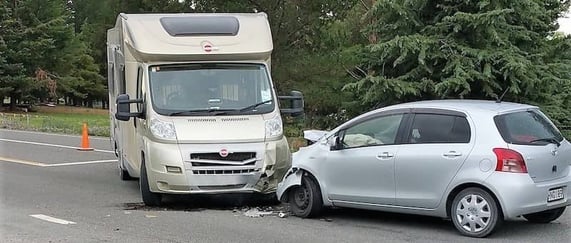 You will need to submit information about the incident and the damage to the rental operator so they can determine your liability and make a claim on their insurance. At the end of your hire, the damage to the motorhome will be assessed and the cost of repair determined. If the cost of repair is less than the excess amount, you will be refunded the difference once the repairs have been completed. The refund may take several weeks from the day you return the motorhome.

If you breached the rental agreement e.g. by driving under the influence of drugs or contaminating the fresh water tanks with diesel, your liability reduction option will be void and you will need to pay the full excess. It's a good idea to make sure you're familiar with these exclusions before setting out on your trip. The insurance exclusions are set out in the rental operator's terms and conditions.
What are the 6 most common types of motorhome rental damage and how can you avoid them?
Parking is the most common cause of motorhome damage, especially reversing while parking and cornering in tight spaces. This is because most renters haven't had any practice manoeuvring a large vehicle in small spaces before taking out their new motorhome.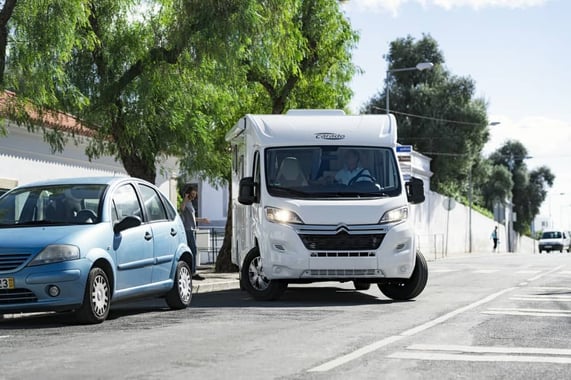 Your rental may have a reversing camera but it may not be as useful as the one that you have in your car. The visibility angles of the camera may be less and the screen may be smaller making it harder to view. Most motorhomes don't have parking sensors on the bumpers.

Taking a corner too tightly is also a common way renters damage their motorhome. Most motorhomes are considerably longer than the car you may be used to driving so a larger angle is required when taking a corner. Panel damage is likely if you accidentally cut the corner.
💡 TIP
The best way to avoid damaging your motorhome while parking is to park well clear of other vehicles, trees, and structures. However, this is not always practical. If you need to park near structures, get a passenger to stand outside the motorhome to guide you away from hazards.
Wing mirror damage

Fold the wing mirrors in when parking close to other cars. You can expect to pay 1000 NZD or more for a replacement wing mirror on a premium motorhome.



Side panel damage.

Keep a safe distance from trees, hedges, and other structures. If you hear the motorhome scraping something, STOP! The cost of panel damage repair varies depending on the area damaged and the panel material.



Bumper damage

Make sure your passenger guides you away from low structures such as a bollard, rubbish bin or a car when reversing or parking. The cost to replace a bumper in a premium motorhome can be 2000 NZD or more.



Overhead damage

Motorhome bodies are higher than the vehicles most renters are used to driving so the over cab or top front section of a motorhome is prone to damage from low hanging structures like a parking garage or tree branch. Make sure you know the height of your motorhome and look for signs on structures showing height restrictions.



Single vehicle rollover

This means the campervan or motorhome is in an accident causing it to roll over and no other vehicles are involved. Many hitop campervans and motorhomes have high sides so are prone to being tipped over in high winds. If you are driving in high wind conditions, pull over in a safe place and wait until the wind dies down. If you are in a single vehicle rollover, you will be charged for the recovery as well as repairs to the motorhome, which will usually be in tens of thousands so the full excess will usually apply.





Fuel or water tank contamination

Accidentally putting the wrong fuel into the motorhome or putting fuel into the water tank will cause the fuel and water tanks and all the related pipework to be contaminated. In the worst case, the tank and pipework will need to be removed and replaced, which will cost more than 10,000 NZD.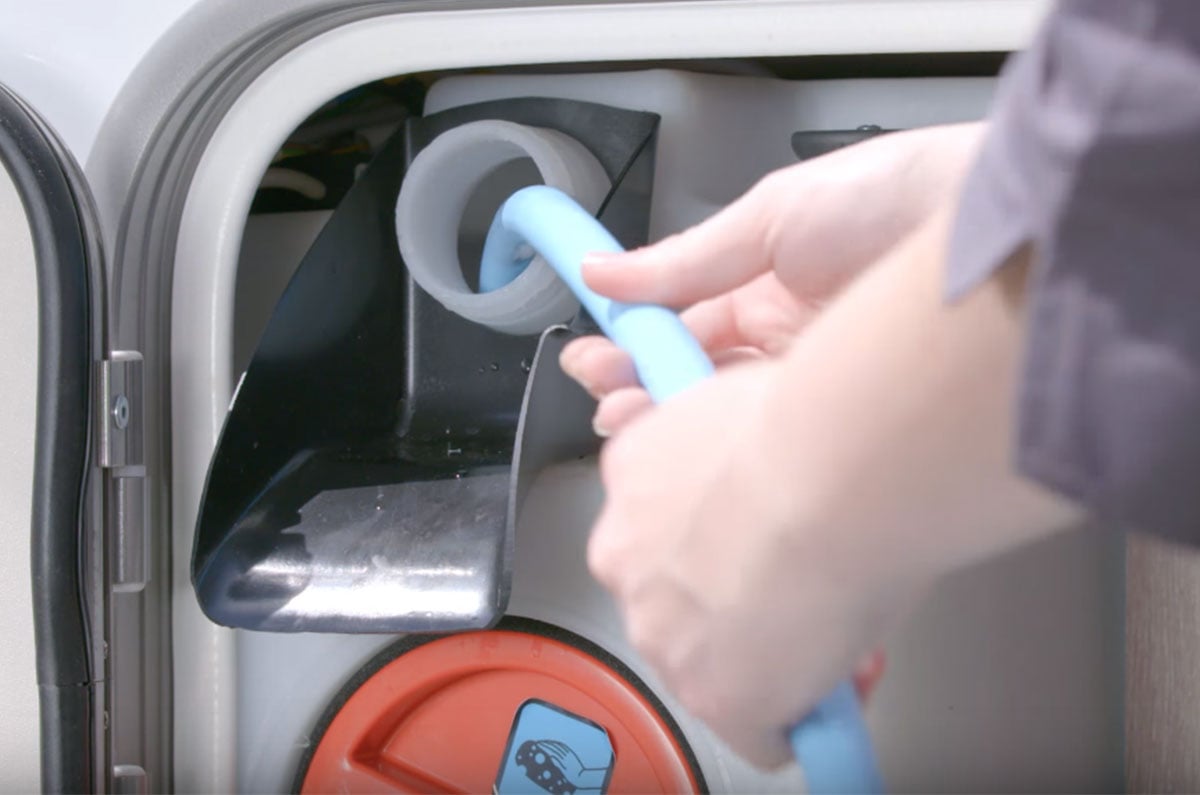 How much does motorhome hire insurance cost?
Comprehensive insurance is already included in the daily rental rate so you don't need to pay anything extra for this. However, if you choose a liability reduction option, you will need to pay more. The cost of liability reduction options varies depending on the rental operator and the amount of risk you're willing to take. If you want to eliminate the risk of having to pay the excess, you can expect to pay between 40 - 60 NZD* per day. If you're happy to take some of the risk and reduce the amount of excess rather than eliminate it, the liability reduction option will cost you less.

Most motorhome rental operators will cap the amount you need to pay for liability reduction option at around 50 days.
How much do I have to pay if the campervan is damaged?
If your rental campervan or motorhome is damaged or stolen and you haven't taken a zero excess option, you will need to pay the excess, even if you were not responsible for the damage.

If you chose not to take any liability reduction option, your excess will typically be between 4000 NZD for a budget campervan and 8000 NZD for a premium motorhome. This amount will be deducted from your credit card either as a bond at the start of your hire or as soon as you notify the rental operator that the campervan or motorhome has been stolen or damaged. Once the cost of repair is established by the rental operator and the claim is resolved, the excess will be refunded to you minus the cost of repair.
Is purchasing a liability reduction option really necessary?
There is no requirement to pay the extra fee for a liability reduction option. The choice will depend on your appetite for risk. Ask yourself how you might feel receiving a 7500 NZD bill on your holiday. Even if you think it wouldn't rattle you, how would your partner or the rest of your travel party view it?

Motorhome road trips in New Zealand involve driving a large and unfamiliar vehicle in a variety of road conditions, such as hilly, narrow, winding, and unpaved roads. Accidents and damage to windscreens and tyres are more likely on these roads than on city streets. Reducing your liability can make it easier to focus on having the adventure of a lifetime rather than worrying about potential damage to your motorhome hire.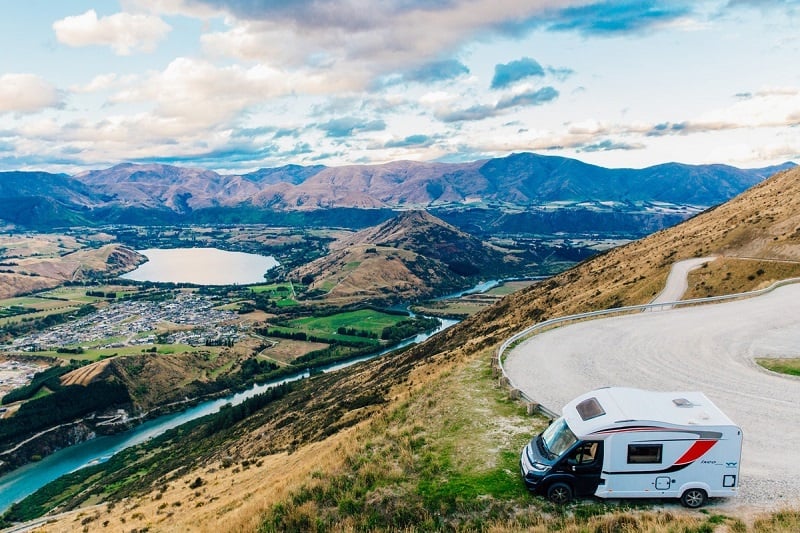 Even if you're a cautious driver and haven't had an accident in years, it's not just about you and your driving prowess. Since there's no legal requirement to insure your vehicle, around five percent of vehicles in New Zealand are uninsured. This means that unless the rental operator (or their insurer) can recover the cost of repairs from the uninsured driver, you will be charged for the damage, regardless of who is at fault.

Vehicle repairs are also costly in New Zealand and any damage may result in higher costs than in many other countries. That's because most campervans and motorhomes are manufactured overseas and replacement parts need to be shipped to New Zealand.

Be aware that you will be charged the insurance excess for each separate incident that your rental motorhome is involved in. That means that you will pay the excess several times over if you have multiple accidents, no matter how small.
💡 TIP
If you decide you're a risk taker and don't opt for an excess waiver product, it's a good idea to have a frank conversation about liability with your travel partners before hitting the road. Make sure you establish who will pay the bill if one of you reverses into a fence post that appeared out of nowhere or if an uninsured driver prangs your motorhome. Prevent the bad feelings by chatting about what you each expect in case of an accident.
What does campervan hire insurance cover?
Campervan hire insurance covers accidental damage to the motorhome, including anything from damaged bumpers to vandalism, theft of the motorhome, and public liability.

The details for your specific cover can be found in the rental terms and conditions, which will outline both what is covered and what is not covered.


Here are a few examples of what's typically included and excluded in motorhome rental insurance in New Zealand.




Common inclusions

Common exclusions

Damage to motorhome windscreens, tyres, front / back / side / roof panels.
Damage to third party property
Towing and recovery
Theft or break-in damage
Fire damage

Sub-renting to another party
Driving on restricted roads
Driving under the influence of recreational drugs
Having too many people or carrying too much weight
Using the motorhome for something other than its intended use, such as for haulage
Having an unpermitted driver
Should you purchase a liability reduction option for a campervan hire from a third party?
Most renters decide to purchase their liability reduction option from the rental operator solely to eliminate worry and stress if the motorhome is damaged.

If you purchase a liability reduction option from a third party and need to make a claim, the rental company will treat your claim in the same way as they would any hirer who didn't purchase a liability reduction option. This means that when you return the motorhome, the damage will be scrutinised and the full liability excess will be deducted from your credit card or, in the case of a bond, this will be held. You will then need to contact your third party provider, make a claim with them, and wait for your reimbursement. This can be a stressful and drawn out process taking weeks or months before your money is paid back.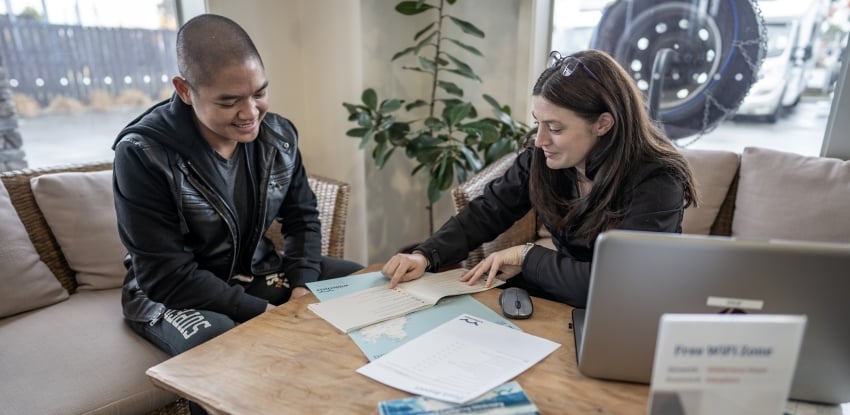 Purchasing a liability reduction option from your rental operator will give you the opportunity to cover the full excess. Liability reduction options from a third party provider may only partially cover your excess.

Rental motorhome providers often have a maximum amount you are required to pay for liability reduction during your trip. Typically, the maximum number of days you have to pay for is fifty, no matter how long you are on hire. Third parties will charge you for all the rental days, with no cap.

A third party provider can save you money. However, you may still have to pay an admin fee to the rental operator for each claim you make. This admin fee compensates the rental operator for the time required to deal with the third party about your claim.

You also won't receive any complimentary extras like chairs and tables from third party providers. Most rental operators offer free extras in their zero excess liability reduction options, so factor in this cost if you intend to hire these along with your motorhome.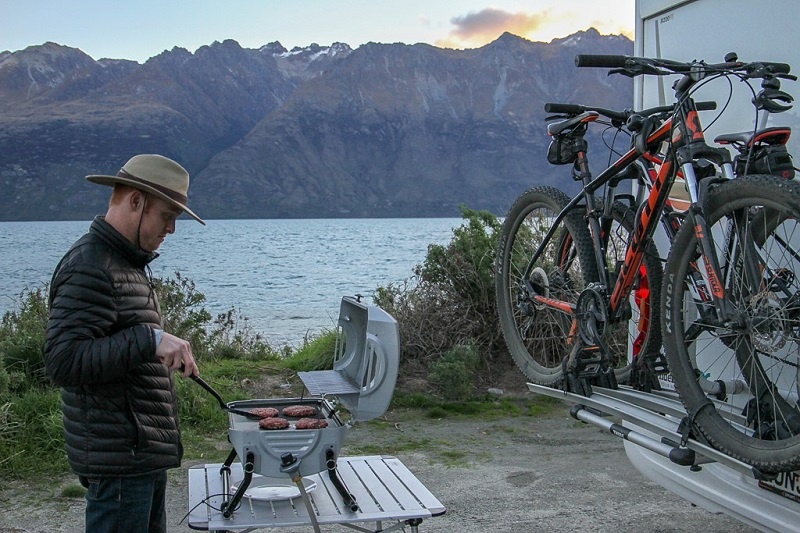 If you have decided that you want to reduce the risk of having to pay a large excess if the motorhome is stolen or damaged, but you're having trouble deciding whether to purchase a liability reduction option from your rental operator or from a third party, think about why you chose your motorhome rental operator. Did their reputation for great service sway you? If so, then it would make sense to stick with them.
Did you choose your rental provider because they were low cost? Are you willing to trade off the possibility that accidental damage may cost you money, hassle, and stress for some cost savings? The cheapest liability reduction option provider may then sit better with you.
Do travel insurance policies cover insurance excess on motorhome hires?
While most travel insurance covers the insurance excess for car rentals, few cover motorhomes. If your travel insurance does cover the motorhome rental excess, check if the maximum amount is equal or higher than the motorhome rental operator's excess. If not, you will have to pay the difference in the event of an accident. If your travel insurer does cover you for motorhome excess, you should consider all the issues of dealing with a third party provider (mentioned above) if you need to make a claim because the motorhome is stolen or damaged.

Even though it is unlikely that your travel insurance will cover the motorhome rental excess, getting travel insurance is still worthwhile. It can cover unfortunate events like illness and travel cancellations. Check that your travel insurer covers the items you expect as some companies only cover your vehicle excess and luggage.
So, should you get insurance for your rental campervan or motorhome?
Rental operators are required to include comprehensive insurance in their daily rental rates so your rental motorhome is already fully insured. The question is whether you are comfortable with the default excess amount or want to take a liability reduction option.

Since the excess represents how much you'll have to pay if the motorhome is stolen or damaged, you'll need to consider your appetite for risk. If you're comfortable paying up to 7500 NZD* per incident, the default option with no additional daily cost will suit you.

But if you're afraid that shelling out this much would put a dampener on the trip you've been looking forward to, you might prefer to pay the fee for a lower liability option and have the peace of mind.

Whatever liability reduction option you choose, we hope you have a safe and relaxing motorhome adventure.
* All prices and costs are correct at the time of writing in February 2022.