Australian photographer, Brandan Trudinger, finds that exploring Queenstown and its surrounds is miles better in a Wilderness campervan.
Anyone else obsessed with holidays? I'm a 28-year-old photographer from Australia, and one of those people who uses up every minute of their leave each year, stretching it out around public holidays.
My partner and I had the chance to take a two-week trip to New Zealand's South Island, but my biggest problem with doing shorter trips is not having enough freedom to change the schedule easily. We've all booked trips where the itinerary gets thrown out the window because of unplanned stops or not so ideal weather conditions. But then we discovered the advantages of Wilderness campervans.
The trip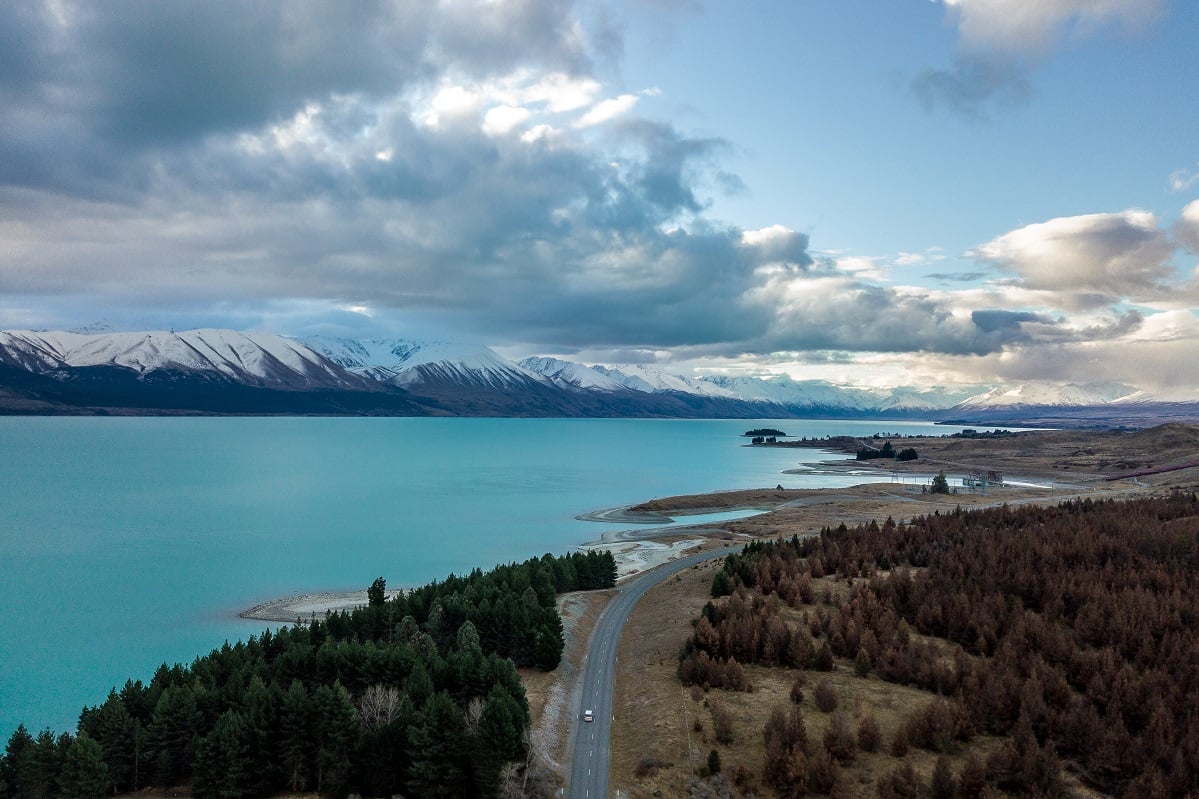 We wanted to visit the South Island in winter to ski. Initially, we thought we'd fly into Queenstown, stay at hostels, lodges or hotels, and hire a car and do sightseeing when we weren't on the ski fields.
But we hadn't realised how expensive accommodation in Queenstown could be, and then there was the changeable mid-winter weather, which made it difficult to plan what we wanted to do in a place full of scenery and adventure.
So, we made a long wish list and that's when the idea of a campervan became Plan A, as it opened the door to a cruisier schedule and give us accommodation no matter where we went, and at a fraction of the cost.
We looked at a few campervan companies but weren't convinced it would be a good idea to sleep and live out of a van in the middle of New Zealand's winter. Then we talked to the team at Wilderness and checked out their range of campervans online – they're all designed and built in Germany, so can easily handle a New Zealand winter! Suddenly, we'd transformed our holiday from feeling like a budget snow trip to 12 nights exploring the South Island in the luxury of our penthouse on wheels.
The freedom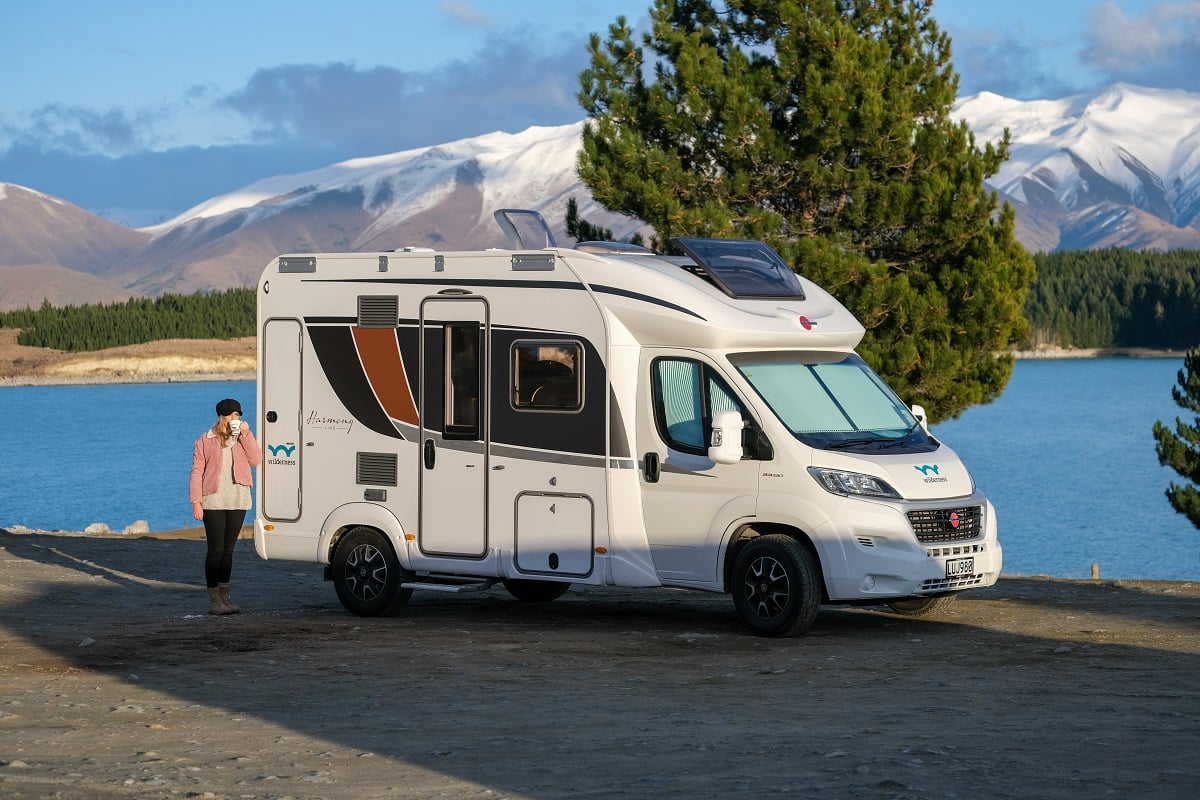 After locking in the Freedom 2 campervan (a fitting name for the trip) we began to plan the places we wanted to visit and where we could stay to fit around our deadline of a flight home from Christchurch.
The best part is that we had the luxury of keeping our schedule open and not having to lock anything in: whether that was pre-booking accommodation or deciding days ahead of time that we'd definitely snowboard or jet boat, or take a scenic flight around the Alps.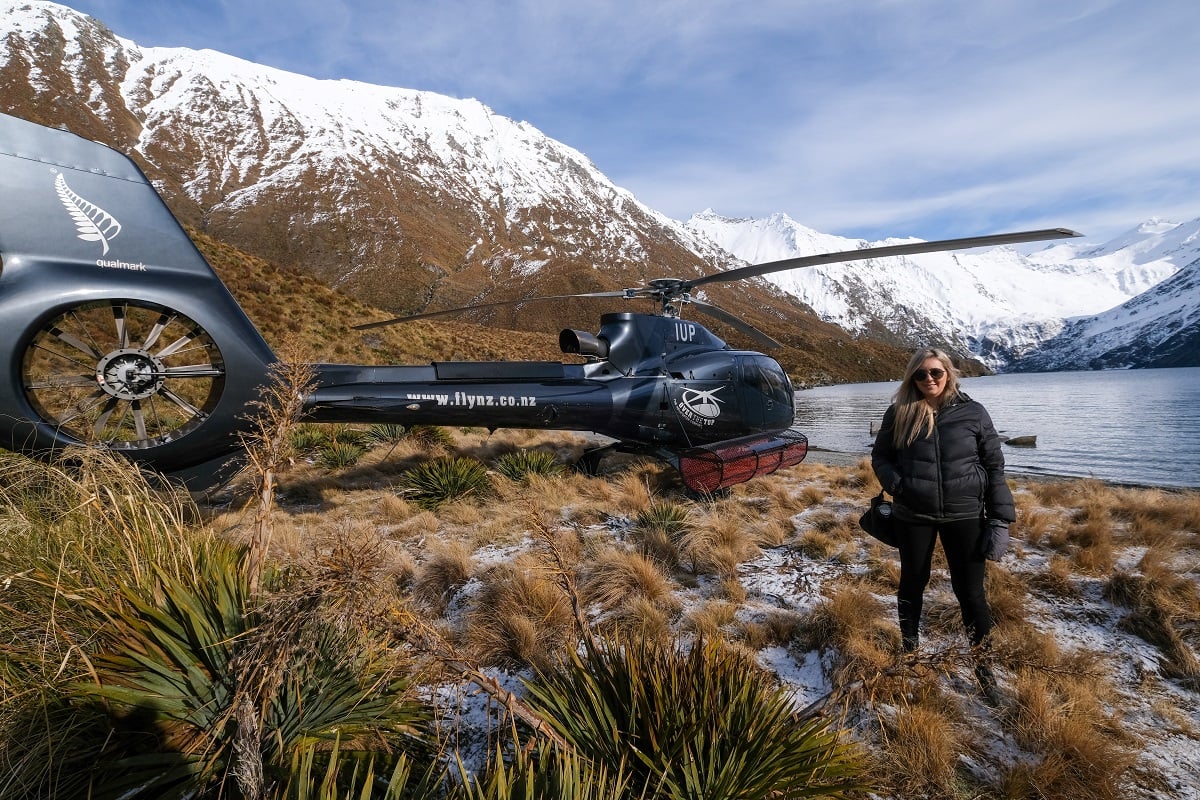 Having that sort of flexibility is an incredible way to holiday – you never have that feeling of disappointment or regret because you spent too long in a location that wasn't what you'd hoped it would be, or because you missed a few photogenic spots along the way rushing to check in somewhere by 5pm – you can just pull up anywhere for a photo, or jump back in the campervan and move on to the next destination whenever you're ready.
Now, compared to Australia, New Zealand is pretty small, but allow extra time to get from place to place, because you will be stopping often to take photos and enjoy the serenity. And some of the best places we experienced were ones we found along the way.
You can drive down basically any road, no matter how steep (Wilderness is one of the few companies that allows you to take any road – sealed or dirt), knowing that no matter the time or place you'll be able to charge your camera equipment, phone or laptop so you don't miss anything.
Most of all, we loved the security of knowing that no matter how far down a dusty track we drove, if it got too late we could park at any designated freedom camping location and camp responsibly without missing out on the luxuries of a hotel, such as heating, a hot shower or a hot meal.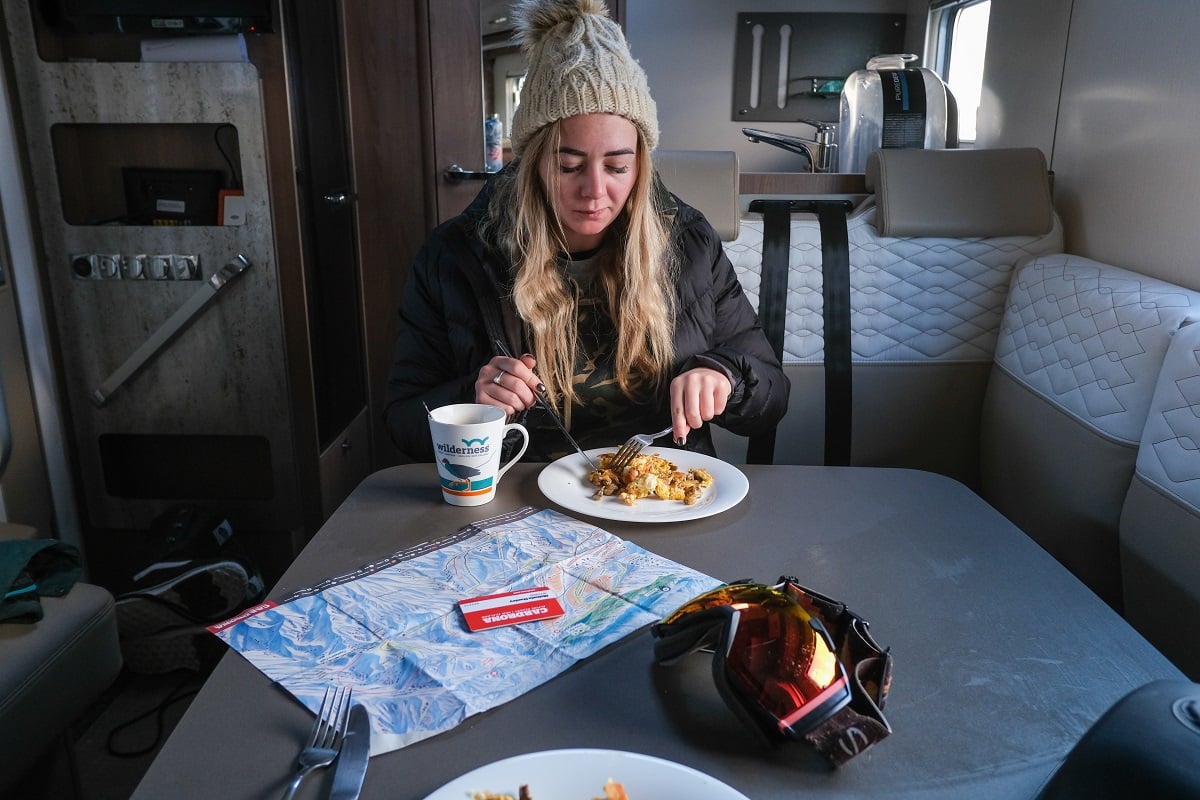 Another great advantage of Wilderness is that they offer 24 hour support if you need information on the campervan, or just advice on nearby camping spots or the best route to take from your location.
If you're like my 'friend' (definitely not myself), who pulled over to let traffic by but went too far into the soft grass and got bogged down, then help can be on its way easily, with all kinds of support covered. (Thank you to the farmers who pulled us out without hesitation).
My favourite freedom of all was having WiFi. For a little extra, Wilderness can throw in a WiFi modem and there was surprisingly great reception and fast speeds everywhere we took the van.
The luxuries
I can't express enough how good it was not to be constantly packing and unpacking bags, lugging them through busy train/bus terminals, or going on day trips in a rental car only to get to the destination wishing you had remembered to pack an extra jumper or charger for your camera. You always have everything with you when travelling by campervan.
We chose the Freedom 2 because it has a full-size bathroom that's bigger than some we've seen in hotels. The kitchen has an oven, gas stove and full fridge/freezer that is big enough to fit all your food and some beers, there's a LED screen, and a big auxiliary battery to charge all the camera gear each night.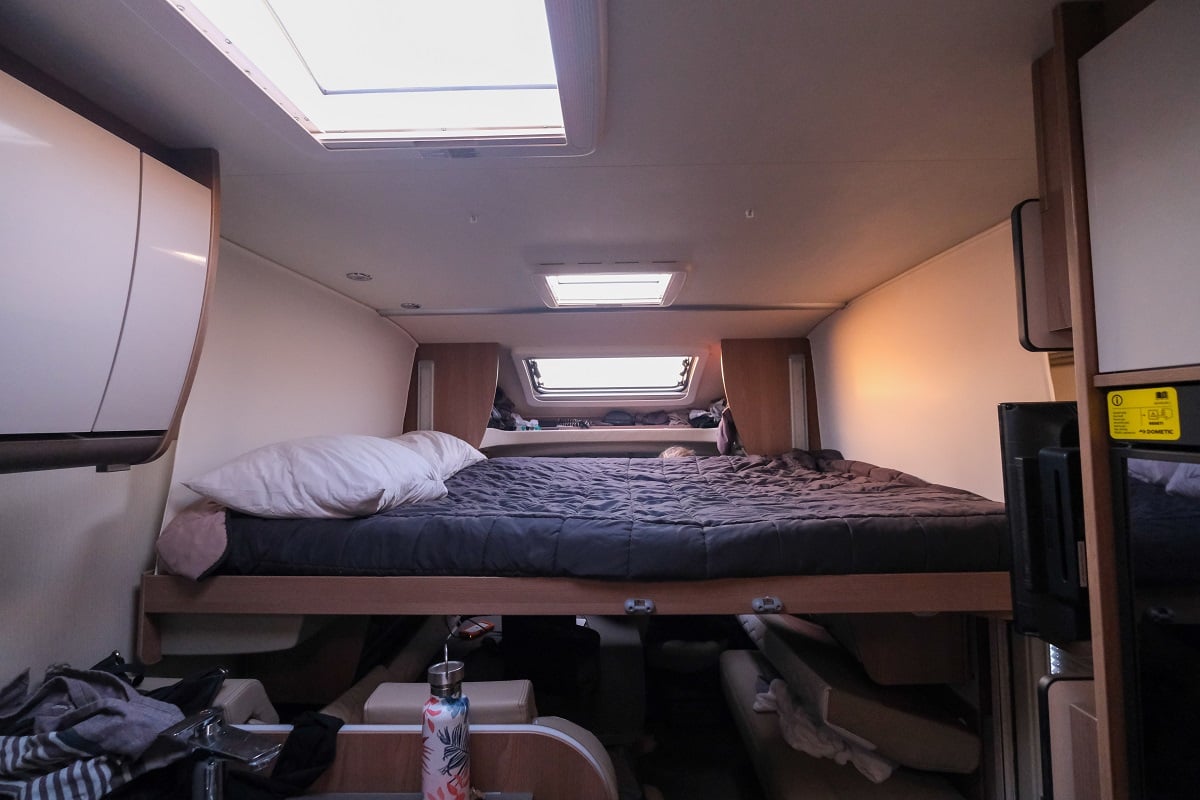 We also had the coolest feature of any camper in the Wilderness fleet: an electric drop-down bed. Having a bed that tucked away into the ceiling meant we could have a large lounging area with seating for six people, which was perfect when visiting friends and having a few drinks catching up, plus it was pretty badass every night hitting the switch to have your bed come floating down. We chose this campervan for its layout, but were also blown away by how luxurious it was, the quality of the build and all the little extras that were better than any hotel room we could have afforded on the trip.
The warmth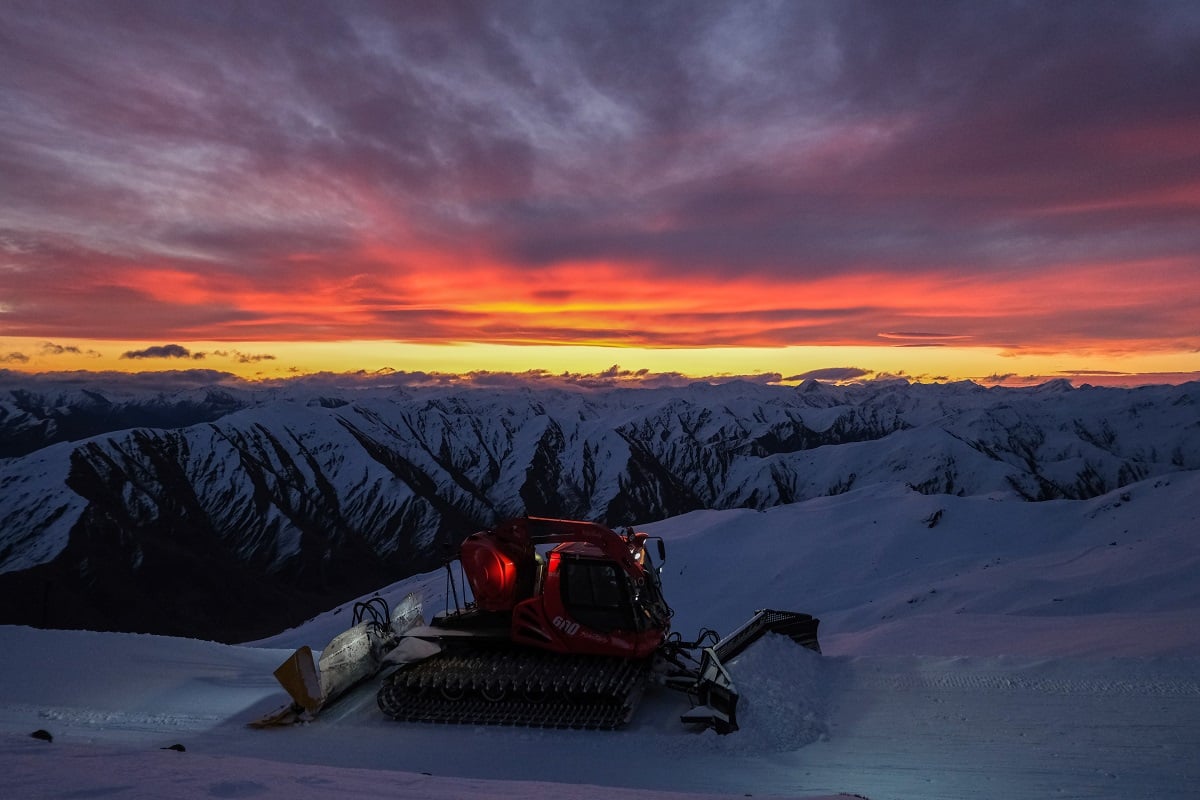 Doing this trip in the middle of winter, my biggest concern was making sure we'd be warm enough, which the Wilderness team assured us we would. We put this to the test when we stayed at the base of Cardrona Alpine Resort, with a forecast -6°C overnight. After a big day, we got back to the van after dark to turn it on. We were both exhausted from a big day on the snow and wanted hot showers and a warm bed.
We thought the campervan would struggle big time in those conditions and were ready to use the extra blankets in the cupboard, but thanks to the many little air vents circulating the hot air around, we hit a nice warm 20°C within 20 minutes. And the bonus of the dropdown bed was that the rising hot air kept us extra toasty at night.
We were warm and comfortable no matter where we were in our Freedom 2, and had the confidence to travel further into remote locations knowing we had all the capabilities, freedoms and comforts we would at home.
So, thank you again to everyone at Wilderness who helped us have such an incredible trip: from the airport pick-up, to the tour of the campervan, to the help along the road and even taking us back to the airport. It was a ripper experience and certainly won't be our last in a Wilderness campervan.