There's a new member of the Wilderness Motorhome rental fleet and it's the perfect choice for those who want to get even closer to New Zealand's beautiful outdoors.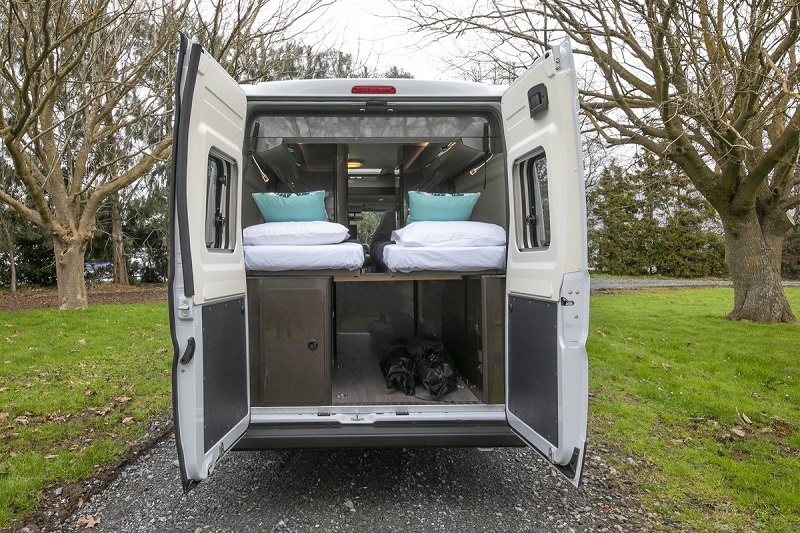 The Vista 2 is a unique addition to the Wilderness fleet as it features a large sliding door on the side, and rear doors that open up to make the most of the landscape. This compact, cleverly designed motorhome is now available for bookings.
Imagine enjoying your morning coffee and listening to birdsong with spectacular views over a lake, mountains, or native bush, or admiring the stars in the inky night sky – all from the comfort of your bed! Or get a front row seat to New Zealand's scenery by opening the sliding door while dining at the table.
As with all motorhomes in the Wilderness fleet, the Vista 2 is certified self-contained for freedom camping, meaning you can get off the beaten track and closer to much more of New Zealand.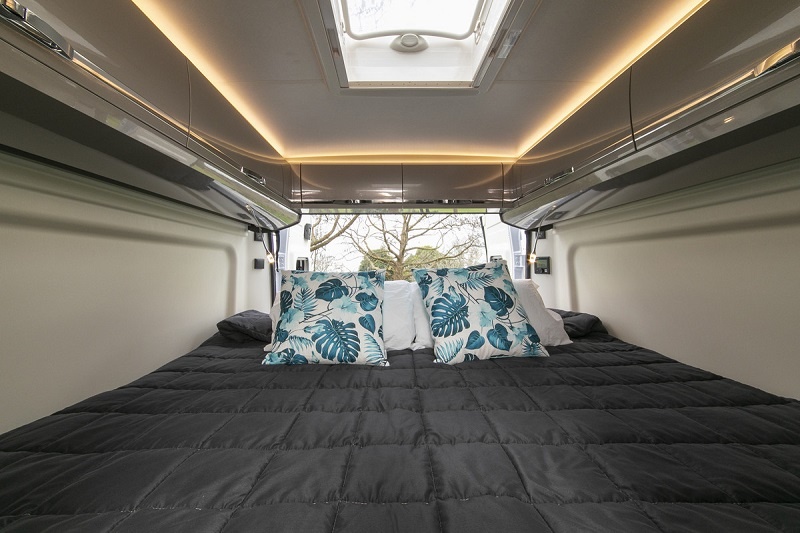 It offers all the adventure of a classic Kiwi road trip, but with the modern amenities that make travelling so much more enjoyable. The bed can be configured as two singles or a large double, while a dinette, gas hob, fridge, and combined bathroom and shower make life on the road easy. The Vista 2 is also less than 6.5m long, making it easy to drive on New Zealand's scenic roads and to park when you find that dream view!
Click here to find out more about the Vista 2