Location: At the bottom of the North Island, on the edge of Cook Strait.
Wellington is the capital of New Zealand and is a compact city, perched on the edge of a harbour.
It has great waterfront walks, boutique and vintage shopping, design stores and prides itself on excellent coffee and craft beer. It's home to New Zealand's Parliament and distinctive Beehive building, and is also known as 'windy Wellington' thanks to the strong winds through Cook Strait. Wellington is a gateway to the South Island too, which is just a picturesque three hour trip away by passenger/vehicle ferry.
Out and about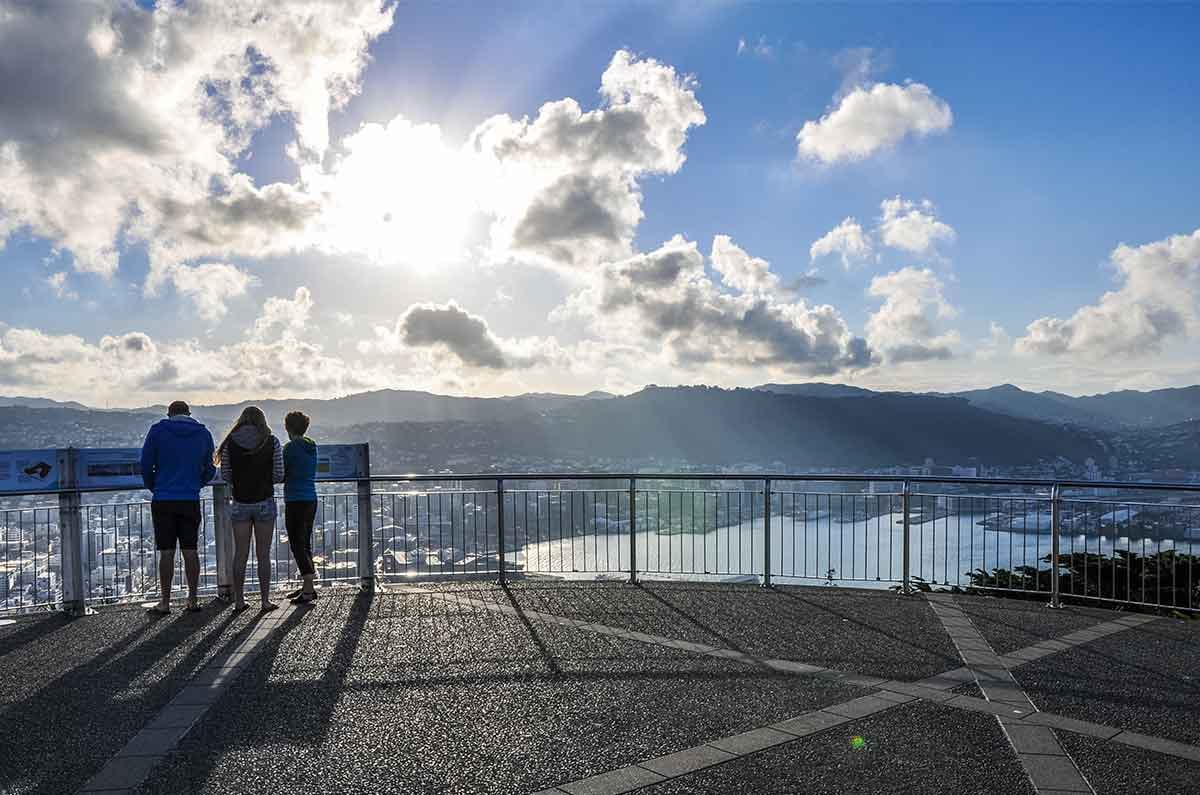 Wellington's waterfront location and hilly backdrop make for some fascinating walks with stunning views. There's plenty to see and do along the waterfront – take a leisurely stroll and stop for a harbour-side coffee, or hire bikes or skates for a faster pace!
Pop on your walking shoes to discover historical spots and unique art on the range of heritage and public art trails that you can enjoy on your own (download the maps here) or contact Walk Wellington for guided tours that are the perfect way to learn even more about the city's history.
Take time to explore Wellington Botanic Garden, with its 25 hectares of native forest, specialised plant collections, floral displays and views over the city. It's a 20 minute walk from downtown Wellington, a short drive, or take the Cable Car.
For spectacular panoramic city views, head up Mt Victoria at the edge of the CBD. You can drive or walk up to the lookout and will likely get to experience Wellington's famous wind first-hand!
If you're travelling with bikes and fancy even more wind in your hair, then there are mountain bike trails in and around Wellington with options for beginners through to the fearless.
Family fun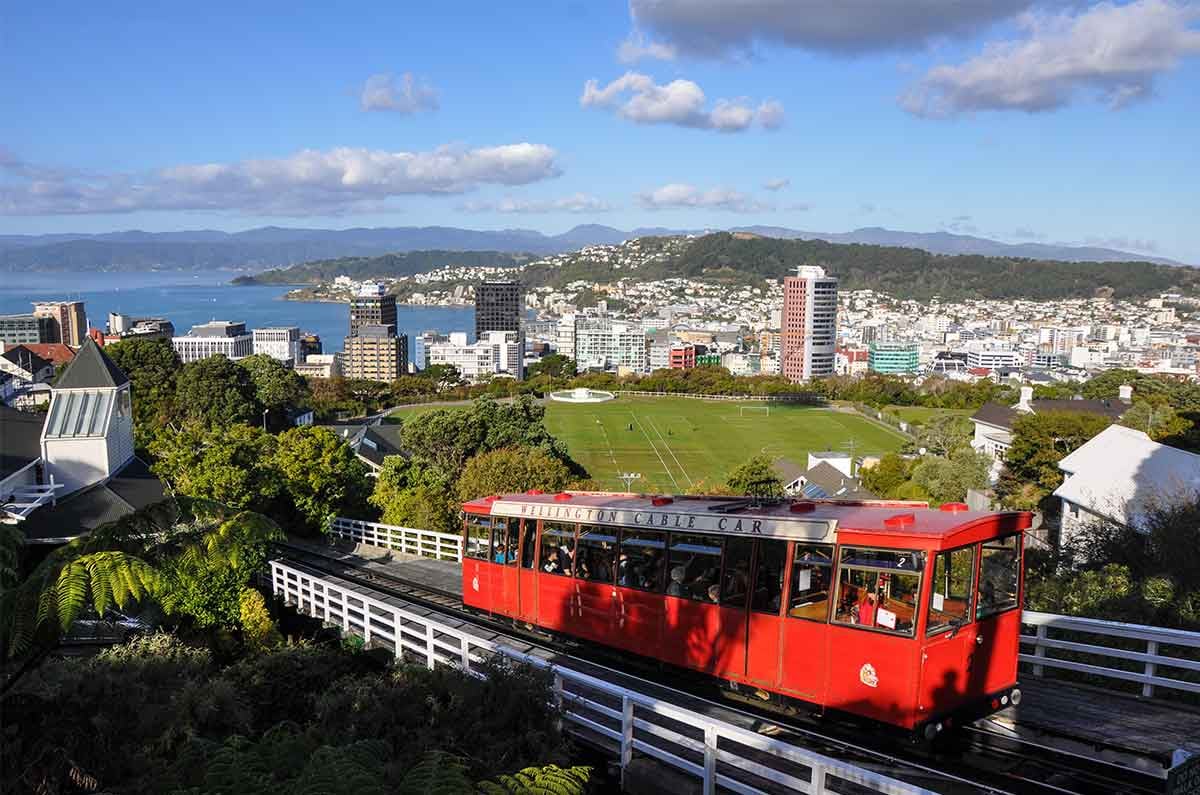 Kids (and adults!) will love Wellington's famous Cable Car (New Zealand's only running funicular railway), which starts in the city centre and runs up the hillside to Kelburn. There are great views across the CBD and harbour, and it's just a stroll to Wellington's Botanic Garden and a short walk to Space Place at Carter Observatory, where you can look into space through the giant telescope (check the website for opening times).
The world-famous Weta Workshop (behind the Lord of the Rings trilogy) is tucked away in the suburb of Miramar, just a short drive from the city centre. Join a tour to see its famous model making and movie special effects techniques up close.
New Zealand's national museum, Te Papa, is in the central city and has something for all ages, with kids' discovery centres, local history, and visiting international exhibitions. Don't miss the incredible 'Gallipoli – The Scale of our War'. This poignant exhibit of larger than life models tells the story of eight New Zealanders who served at Gallipoli during World War I.
The world's first fully fenced urban eco-sanctuary is just 10 minutes from central Wellington. Zealandia is home to dozens of species of native wildlife and offers guided tours as well as general admission.
For animals from all over the world, a visit to Wellington Zoo is a must, where children will love seeing everything from cheetahs to chimpanzees, New Zealand's own Kiwi, giraffes, kangaroos and more.
Eat and drink
Wellington is a foodie's dream and it has a well-deserved reputation for its great food, craft beer, cocktails and coffee. In fact, chances are you'll smell the roasting of coffee beans wafting on the wind as you explore the city streets. You'll be spoilt for choice eating out in the capital, so check the WellingtonNZ website for a round-up of what's new or worth seeking out.
There's a vibrant nightlife too, full of bars dedicated to the latest craft beers and hip cocktail joints tucked away down fairy-lit alleyways. The Wellington Night Market runs Fridays and Saturdays in Cuba Street, so head here for food trucks, buskers and stallholders.
If you want to cook up a storm in your Wilderness campervan using the best of New Zealand ingredients (or stock the fridge before you head to the next destination) then visit gourmet supermarket Moore Wilsons in the CBD for fresh fruit and vegetables, artisan cheeses, meats, sweet treats and local beer and wine. The Harbourside Market is also an excellent spot to stock up on supplies and runs every Sunday from 7.30am, between Te Papa and Chaffers Marina.
Wellington is also just an hour from New Zealand's Martinborough wine region, which is famous for its Pinot Noirs and colonial charm of the Martinborough village.
Heritage and culture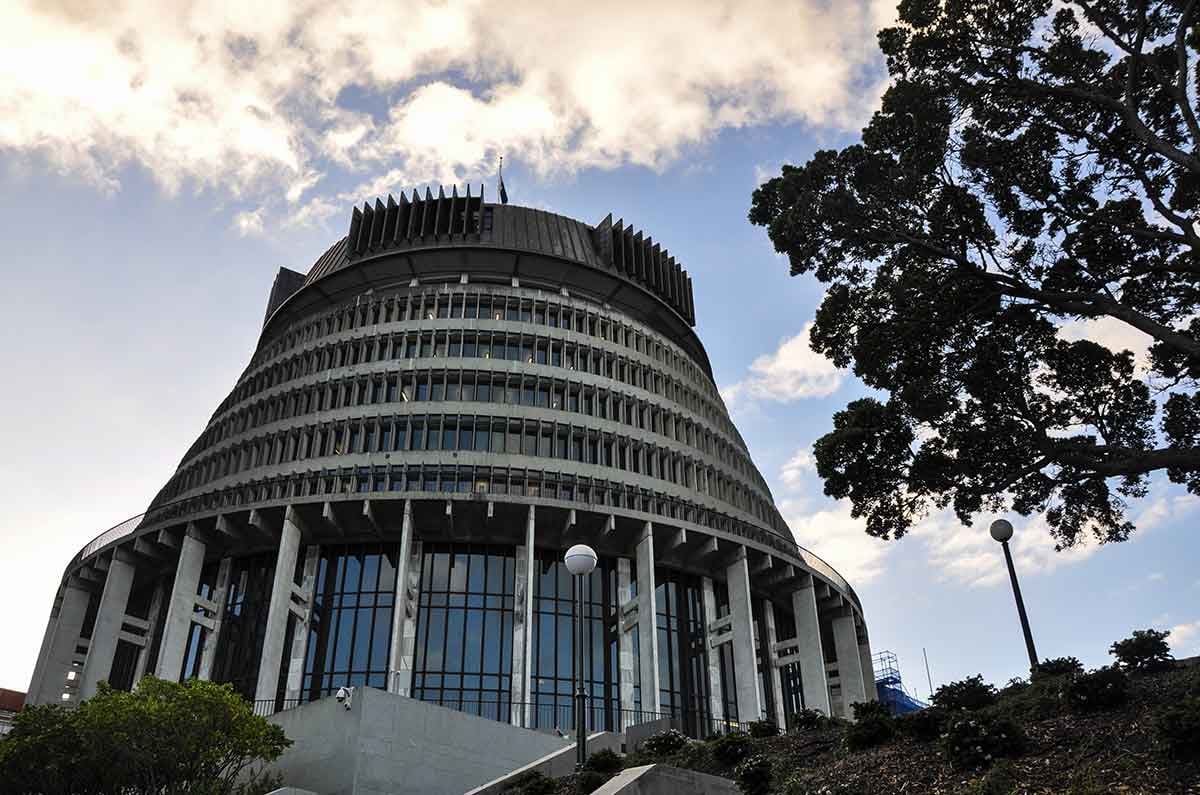 As New Zealand's capital, Wellington is home to some very special spots and historical items.
You can see three documents that helped shape New Zealand at the National Library, in a permanent exhibit called He Tohu. These are the Declaration of Independence of the United Tribes of New Zealand (1835), the Treaty of Waitangi (1840), and the Women's Suffrage Petition (1893), which made New Zealand the first country in the world to give women the right to vote.
Across the road is New Zealand's Parliament, where you can take a guided tour and even watch as politicians debate the issues of the day.
Art lovers should head to the City Gallery Wellington in Civic Square, which features local artists and Maori and Pacific art, as well as visiting international exhibitions.
Shopping and markets
Although compact, Wellington has several sides to its personality – so you'll find high end boutique shopping in the government end of town around Lambton Quay, hip design stores around Ghuznee Street, and quirky vintage with a dash of urban cool on Cuba Street Mall. WellingtonNZ has a great guide to the best shopping in the capital (lucky there's plenty of storage in your campervan!).
Where to park up
You can freedom camp in and around the city in Wellington, which makes it easy to park and head out to explore in the evenings. Wellington City Council has a useful guide in several languages as to where you can and can't freedom camp, or ask at the Wellington i-Site information centre in town.
Wellington Top 10 is the closest holiday park to the city and only 11km from the ferry terminal.
If you want to get away from it all, then Kaitoke Regional Park is 45 minutes from Wellington, in the foothills of the beautiful Tararua Ranges. You can freedom camp next to the Pakuratahi River, explore the forest tracks and even visit the magical spot used as a set for Rivendell in the Lord of the Rings trilogy.
Useful websites
wellingtonnz.com