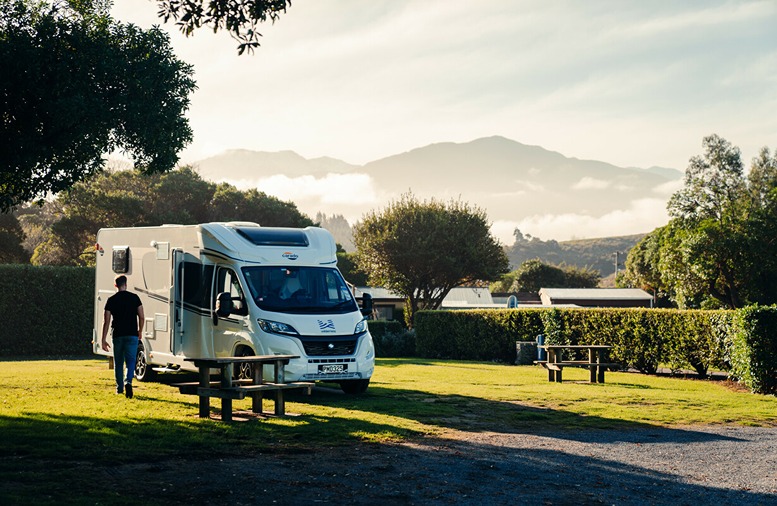 As your epic adventure in a Wilderness motorhome comes towards its final days, you'll want to relax and enjoy the last of your holiday. But as you'll probably know by now, motorhome vacations aren't only about sitting back with your feet up.


Just as motorhome travel requires things done before your journey, on the road and when parked up at night, it also involves tasks to complete before and after drop off.


In this blog, we outline tasks you'll need to do like refuelling gas, emptying waste water and removing food — before returning the motorhome rental to the Wilderness base.
Contents
What to do before returning your motorhome
What to do
after
returning your motorhome
What to do before returning your motorhome
These are the tasks you need to complete before bringing the RV back to our Wilderness base.
Refuel your tank with diesel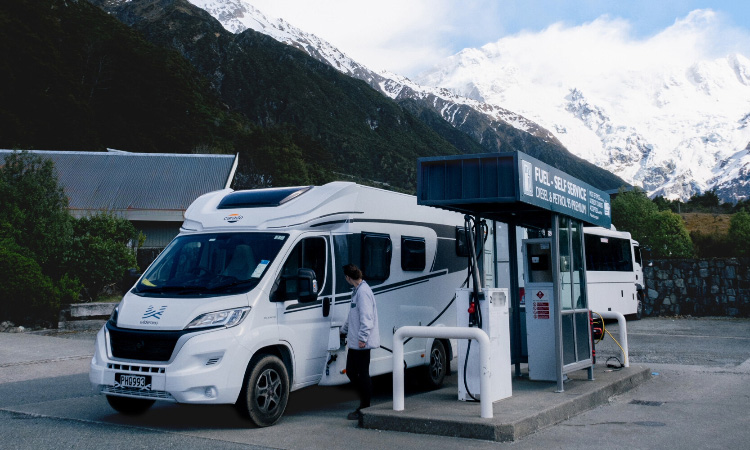 Before returning your motorhome to either our Christchurch or Auckland bases, make sure you fill up the diesel gas tank at the closest service station.


Auckland

One of the closest and easiest gas stations to fill up your tank if you're returning to Auckland is Z Tom Pearce Drive — only 4km from our base. Alternatively, if you're coming from the north, call into BP Connect in Mangere.
Christchurch


If you're travelling back to the Christchurch base, we recommend stopping at Harewood Road BP. It's the closest to our depot and easy to enter and exit, regardless of your direction of travel.
Refill the LPG bottles

By opting for our VIP liability reduction option you won't have to worry about refilling the LPG gas bottle. However, if you chose our basic or extra liability reduction options, you're required to refill the motorhome's LPG bottle.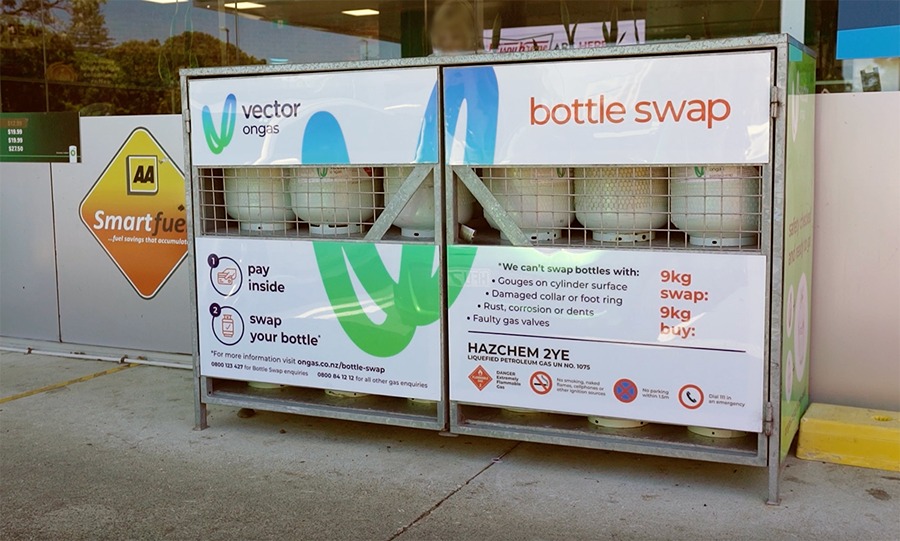 Auckland

The nearest gas stations to our Auckland base for swapping your LPG bottle are Z Tom Pearce Drive and BP Connect in Mangere.


If you prefer to refill it, call into a Caltex gas station that offers this service on your drive back to our depot.


Christchurch

Travelling from the south back into Christchurch allows you to easily stop at one of the city's few locations for refilling LPG gas bottles — Kiwigas. Some Caltex gas stations also have an LPG refilling service.


The nearest gas station to our Christchurch base that offers to swap LPG bottles is Harewood Road BP.


Learn about LPG gas safety if you're not familiar with using it as a power source.
To refill or to swap?

Only a few petrol stations offer to refill LPG bottles but many will swap your 9kg bottle (not the 4kg one). Refilling is always cheaper than swapping a bottle — even if it's completely empty.
Drain your waste water tank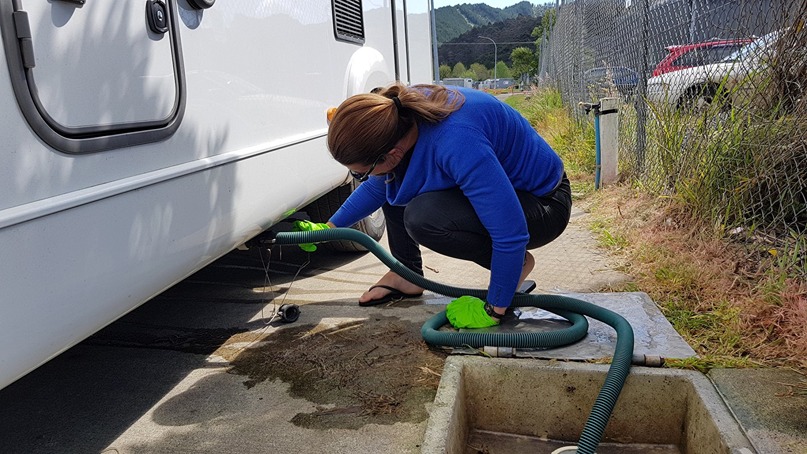 Over the course of your motorhome travels you'll use water for showering, washing up and cooking. This water drains into a storage container and is commonly called grey water.
Prior to returning your motorhome, you'll need to empty the grey water tank at a designated dump station.


Empty the toilet cassette

Emptying the toilet is fairly straightforward these days — particularly if your motorhome or campervan hire has a toilet cassette. If you haven't emptied a toilet cassette before, it's important to set aside at least half an hour and take your time to work through the process.
Plan your final travel day allowing plenty of time, just in case:
State Highway traffic is more congested than expected
There's a queue of campervan rental vehicles at your chosen

dump station

The gas station where you intend to refill your LPG bottle isn't offering this service anymore.


Find out how to empty a motorhome toilet cassette. If your motorhome arrives back without empty waste tanks, you risk a fee of $200. Read our terms and conditions for more information.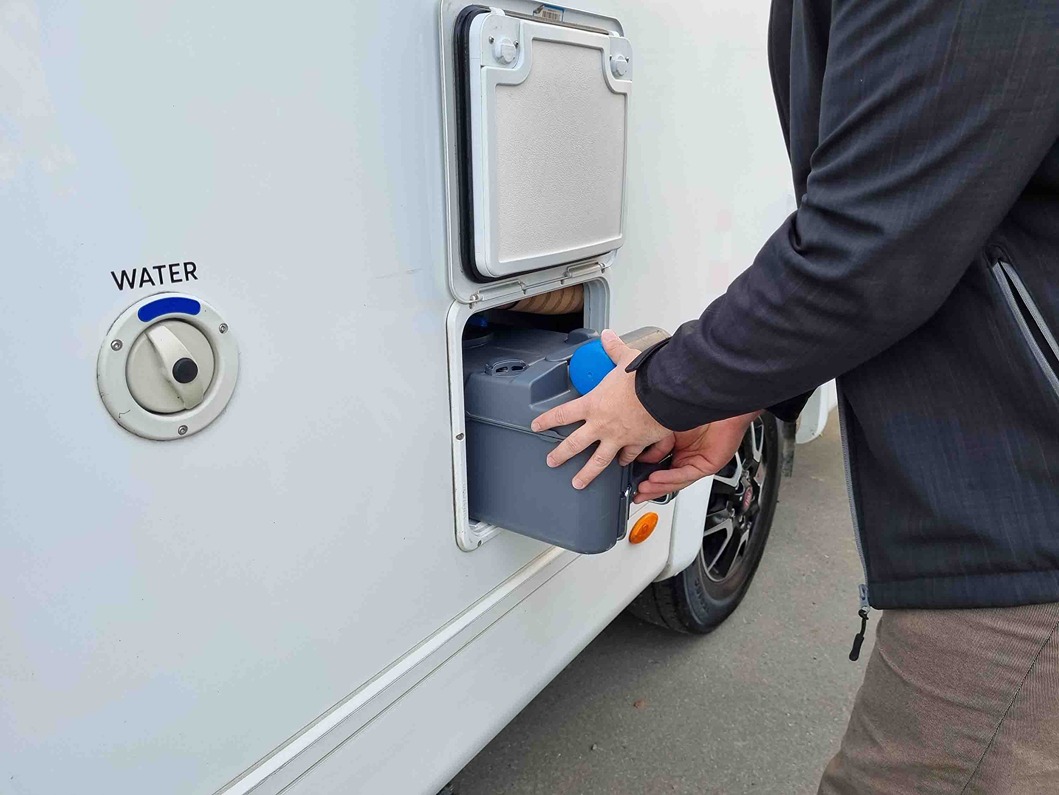 Dispose of your rubbish
Our Auckland and Christchurch bases have limited garbage capacity so we kindly ask you to remove all your rubbish from the motorhome before dropping the vehicle off. You'll be able to easily find public rubbish and recycling bins at:
Commercial campgrounds and holiday parks
Near public toilets and parks
Gas stations.



Fill out our motorhome feedback form


Before your holiday comes to an end, you'll receive an email reminder to fill out the motorhome feedback form received upon pick up. Take a moment to fill out the motorhome feedback form attached to this email before arriving back at our Christchurch or Auckland base.


The form has ten quick questions and will help us address any concerns — and improve our service going forward.
Why it's important to return your motorhome on time

Your latest drop off time is 2:30 PM — however, we recommend returning the motorhome hire earlier to avoid a potential rush.

Dropping off the motorhome rental late, but before 5 PM, will be subject to a late fee of $150.

Returning the motorhome after 5 PM will incur the $150 late fee plus the daily rental rate (including your liability reduction option) as detailed in your contract.

What to do after returning your motorhome
These are the tasks you have to do after bringing the RV back to our Wilderness base.
Remove items from the fridge freezer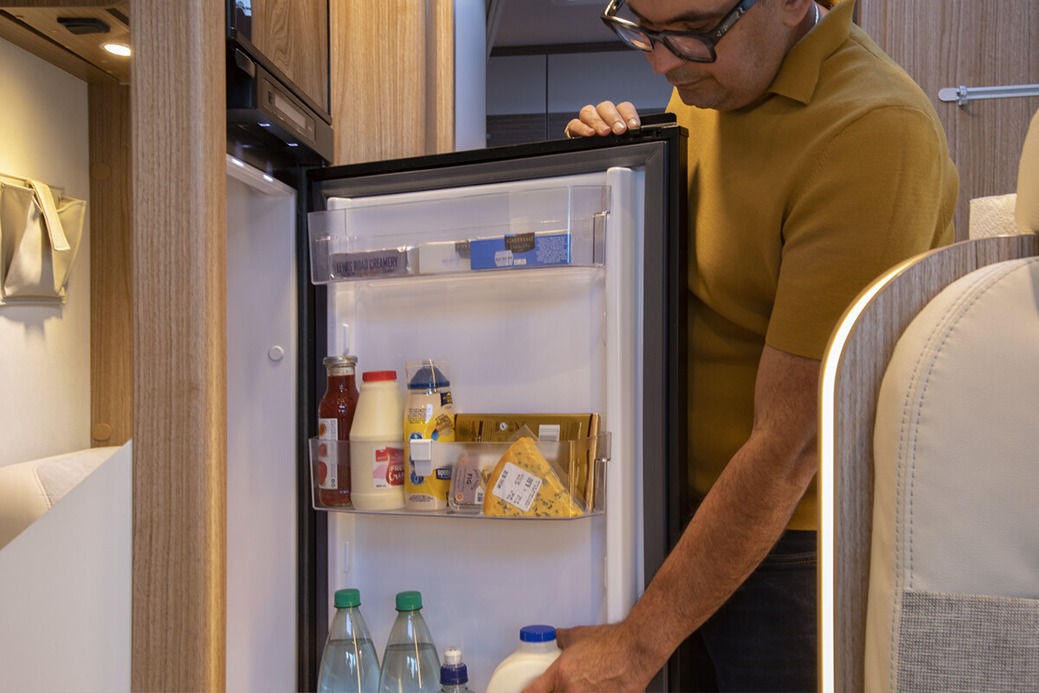 Your onboard fridge freezer will have been very convenient while motorhoming around New Zealand. Like many of our guests, you may have some leftover food or drink still in your fridge freezer on arrival back to our base. These items need to be removed from the fridge freezer and:
Taken with you — if you still want them
Left with us if still sealed — to pass on to other travellers
Disposed of in a rubbish bin — prior to arriving back at the Wilderness base.
Pass it on

Do you have any leftover items or sealed food from your motorhome adventure?

We have a popular pass-it-on shelf at our Auckland and Christchurch bases. Check it before you begin your holiday — then contribute to it when you return.

Leftover dishwashing liquid, toilet paper and cleaning wipes are a few examples of what can be useful for future hirers.
Take all of your belongings


The last thing we want to find when cleaning your motorhome is a phone, wallet or important item that's been left behind.


Give yourself plenty of time to go through the drop off process and you'll be less likely to leave something onboard. Be sure to check:
The safe box
All the storage cupboards
The glove box and other containers in the cab
Under floor and under seat storage spaces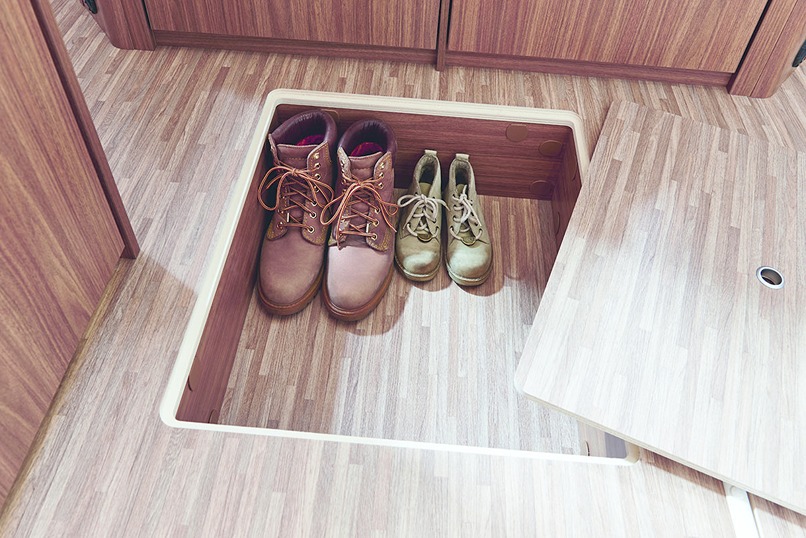 Leave the motorhome tidy

You're contracted to leave the motorhome in a clean and tidy condition — or risk being charged a cleaning fee of $500. Being clean and tidy essentially means taking out any rubbish, washing the dishes and making sure all your food, drink and storage items are removed.


See our terms and conditions for more details.



Complete an evaluation survey
As you relax back at the Wilderness base, before receiving your complimentary ride to the airport, please complete our evaluation survey.



Write an online review

Upon departure, keep in mind that we'll send you an email requesting an online review of your experience if you wish to give one.
We truly appreciate all reviews from our guests as they help us to improve our product and service — for the next time you choose a Wilderness motorhome hire.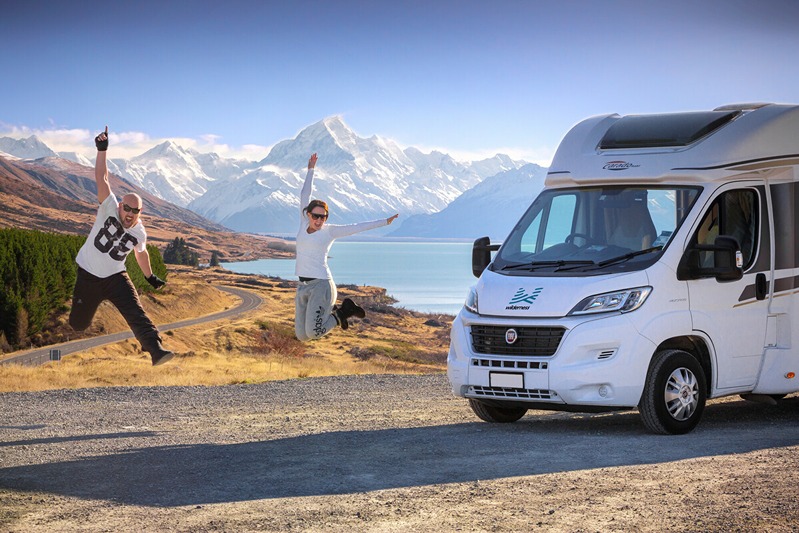 ---
Start getting excited about your motorhome adventure by browsing over these tips for cooking on a road trip or our packing blog and checklist.