Autumn in New Zealand is underrated. When it comes to favourite seasons, it's the underdog season yet it offers so much beauty, fun and renewed energy. We've outlined some key reasons why you should consider travelling by motorhome in autumn.


1. Capture the beauty of autumn leaves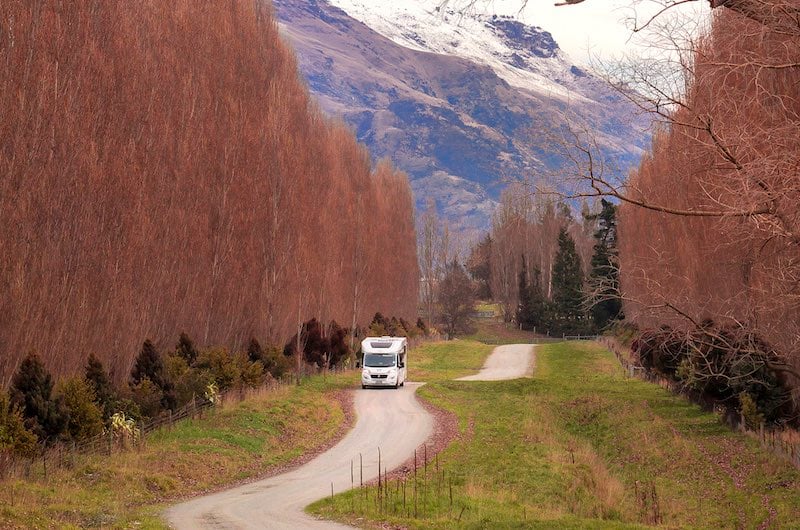 For a full-sensory experience of charming deciduous trees, travel by campervan during New Zealand's autumn. Although a lot of the country is covered by evergreen trees, head south to find infinite autumnal colours.

If you have a photographic eye and a love for capturing that perfect travel moment, our top three highlights for exploring autumn colours are:


Central Otago
Windy roads are lined with trees (and then vineyards) on the spectacular autumn drive from Arrowtown through to Central Otago's Roxburgh. Soak up the evolving landscape while exploring one of New Zealand's premium wine growing areas.


Queenstown Lakes
Wanaka, Queenstown and particularly Arrowtown come to life awash in the colours of autumn. Arrowtown's main street, the Queenstown Trail and the trees lining Wakatipu and Wanaka lakes are highlights.


Mackenzie Country
The mountainous geography surrounding Lake Tekapo and Lake Pukaki showcase autumnal tones mixed with glacial water and snow-capped peaks. Yellow-leaved trees reflect in the lakes, adding to a sense of autumn calm.
2. Take part in an autumn festival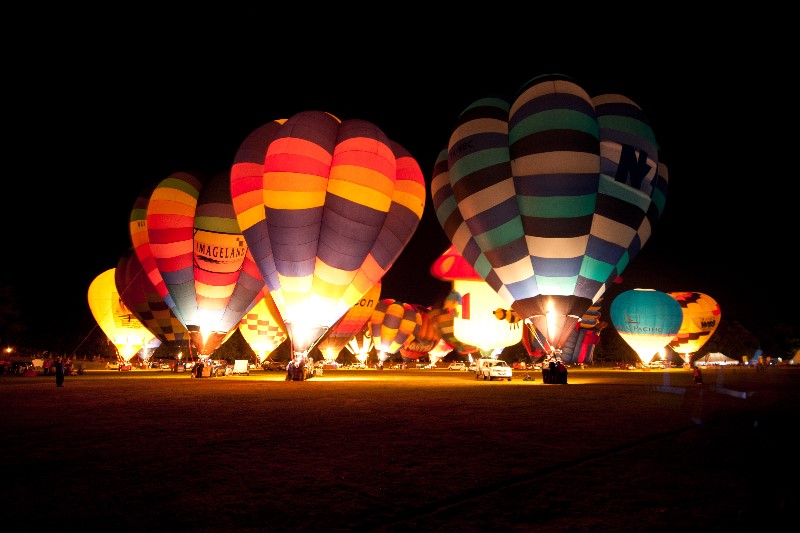 When we think about festivals, many of us think summer. But autumn can also offer opportunities for experiencing different kinds of festivals — particularly in the parts of New Zealand where the seasonal change is both dramatic and beautiful.

Here are a few unique autumn festivals to whet your appetite while planning your motorhome adventure:


Arrowtown Autumn Festival
Set in stunning scenery that feels like stepping back in time, the Arrowtown Autumn Festival has a true community vibe. Celebrating and reflecting on Arrowtown's colourful history, the traditional street parade, Arrow Miners Band and Buckingham Belles Can Can are must-see entertainment.
When: Late April
Where: Arrowtown, Queenstown Lakes
WOMAD

Short for 'World of Music, Arts and Dance', New Zealand's annual WOMAD festival is hugely popular. Defined by its worldly, eclectic and cross-cultural line-up, you can expect to see some extraordinary arts, dance and music.
When: Mid March
Where: Bowl of Brooklands, New Plymouth, Taranaki
Bluff Oyster Festival

Ask any Kiwi what Bluff is famous for, and nine-out-of-ten will likely say oysters.
Bluff's Oyster and Food Fest is a scrumptious, salty reason to take your motorhome all the way to the southern tip of the South Island. And if oysters aren't your thing, there's a variety of other seafood available like crayfish, paua, scallops and whitebait.
When: Late May
Where: Bluff, Southland
Balloons over Waikato

Free community events don't come much better (or grander in scale) than the award-winning Balloons over Waikato.
New Zealand's premier hot air balloon festival is a five day event that includes Hamilton's biggest night out — the Zulu Nightglow. This special evening involves balloons glowing to orchestrated music, followed by some seriously cool fireworks.
When: Mid March
Where: Hamilton, Waikato
Wildfood Festival

If your motorhome travels revolve around food, the iconic Wildfood Festival on the West Coast of the South Island is not to be missed.

Aside from the wild fashion on display, the wild foods you'll have the pleasure of tasting include grasshoppers, huhu grubs (an endemic New Zealand beetle), mountain oysters (best ask what they are after a few beverages), punga (tree fern) and whitebait.
When: March
Where: Cass Square, Hokitika, Westland
A couple of left-of-centre festivals that cater to campervan travellers are the Taranaki Country Music Festival and the NZ Spirit Festival in Kumeu.

Early autumn still provides warm enough weather for a number of regional wine and food festivals, like Ripe in Wanaka and the coolest little wine festival in North Canterbury.
Check out New Zealand Eventfinda for listings of most upcoming festivals and events.
3. Breathe in the Aurora Australis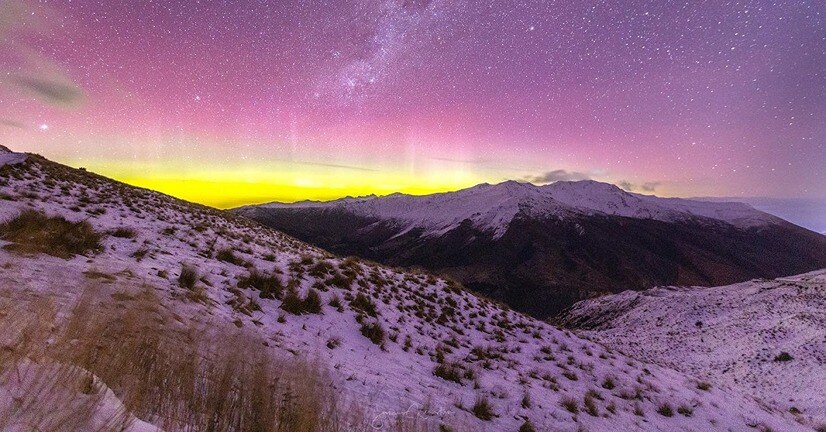 The Aurora Australis sometimes takes a back seat to the Northern Lights, but it's every bit as breathtaking. Sleeping under the stars in itself is special, but viewing the pink, red and green waves of the Southern Lights is something else.

This natural phenomenon is caused by solar wind passing through the atmosphere and being captured by earth's magnetic field. When you do see it (usually by surprise after waiting a while), time seems to stand still — just for a moment.

Your ideal time of year for seeing the Aurora Australis from the comfort of your New Zealand motorhome is autumn and winter. Optimal conditions are when the sky is clear and there's minimal moonlight. The further south you venture, the better your chance of seeing this stunning natural wonder.
4. Reinvigorate in a thermal hot spring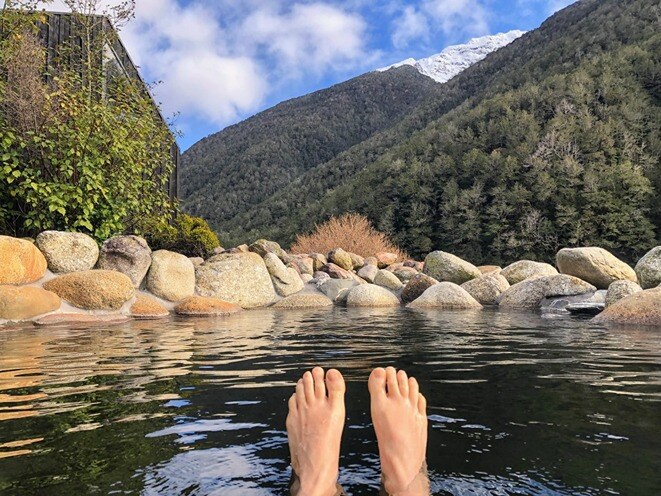 Expending all your energy at a fantastic new festival deserves an appropriate reward — some 'you' time in one of New Zealand's relaxing hot springs. Check out the unique thermal springs below to get you back to a hundy.
Polynesian Spa - Rotorua
Sourced from two natural mineral springs, the geothermal waters of Rotorua's iconic Polynesian Spa are ready for your post-festival body. With slightly acidic waters for relieving your tired muscles and alkaline waters for nourishing your skin, it'll be a soak to remember.
Maruia Hot Springs - Lewis Pass
Set deep in the majestic Southern Alps is perhaps the South Island's premier thermal hot spring. Maruia Hot Springs is infused with natural minerals and trace elements — ideal for detoxifying your body and rejuvenating your spirit.

Also check out their range of interesting accommodation which includes a campground and glamping pods. If you park up in your motorhome, you'll gain access to the hot pools throughout the night — winning!
Ngawha Springs - Northland
These off-the-beaten-track thermal springs near Kaikohe offer a range of mineral pools with temperatures from cold to very hot. The complex has recently been refurbished yet still provides a positively authentic experience. A visit to Ngawha Springs will ensure you sleep well.
Just check they've reopened before you head there as they had temporarily closed at the time of writing.
Hanmer Springs Thermal Pools & Spa - Hanmer Springs
Hanmer Springs is a bustling thermal pool mecca, particularly for weekend escapists from Christchurch and Nelson.

Hanmer has an incredible selection of hot thermal pools to choose from or indulge in if you feel like trying them all. From natural rock pools to soothing sulphur baths, and aqua therapy pools to fun hydroslide slashdowns — there's something here for you.
Myth or Legend?
Māori have known about the therapeutic waters at this mountainside village for centuries, through the legend of Tamatea. He was a famous warrior who called on the chief of the North Island volcanoes to save his party from freezing as they returned north.
Flames were sent from Ngauruhoe's crater, down the Wanganui River and across to Nelson. There they rose into the air with a piece landing in Hanmer — giving rise to the hot springs.
5. Drive the open road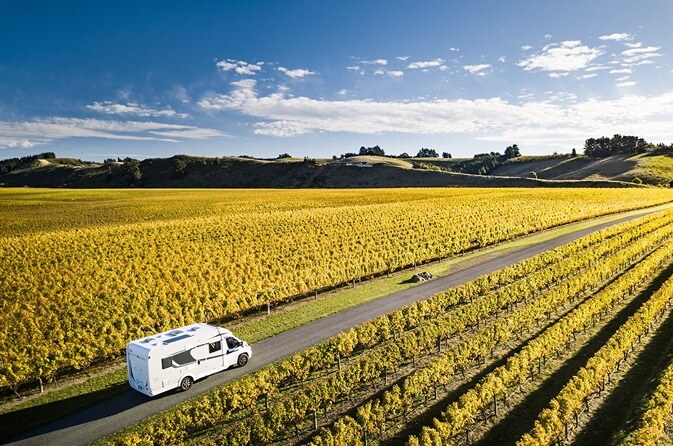 Summer can be the silly season with crowds on the roads and in the camping grounds. But as the weather cools and the kids head back to school, you can guarantee fewer people and greater chances of parking up at peaceful freedom camps.

For the campervan traveller, the arrival of autumn means:
Quieter roads
More space at campgrounds
Opportunities to

freedom camp

with only nature as company.



6. Enjoy calm, blue sky weather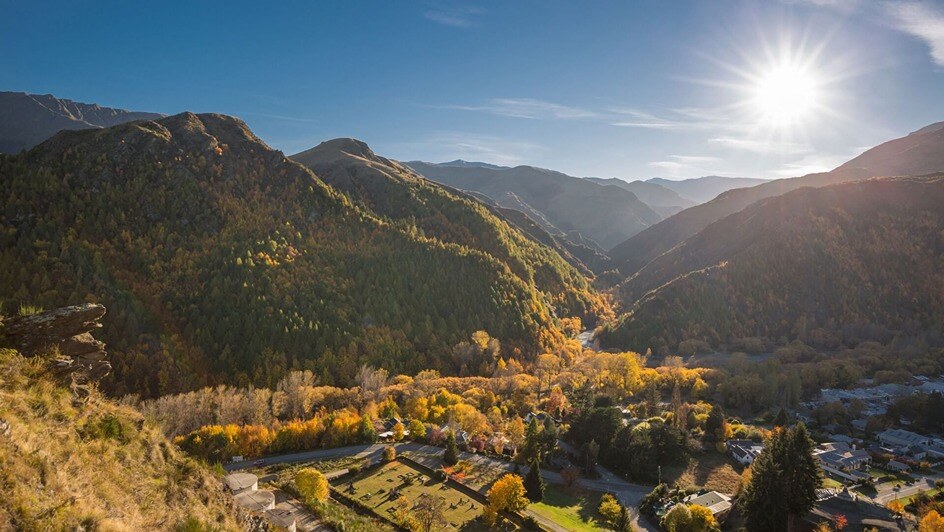 Autumn is arguably the best season for settled weather in most New Zealand regions. Mornings and evenings begin to get a little cooler but calm sunny days with less wind are almost expected.

The term 'four seasons in one day' is often bandied about when describing the weather in some parts of the country — but autumn is different. Areas like the South Island's West Coast can often be drier and parts of the North Island are less humid than in summer.

New Zealand autumns are special and offer advantages when travelling by motorhome. As local crowds disperse and the last of the summer sun shines lower, the colours you experience will be uniquely autumnal and become a treasured memory.
Find an itinerary to fit your autumn motorhoming dream.