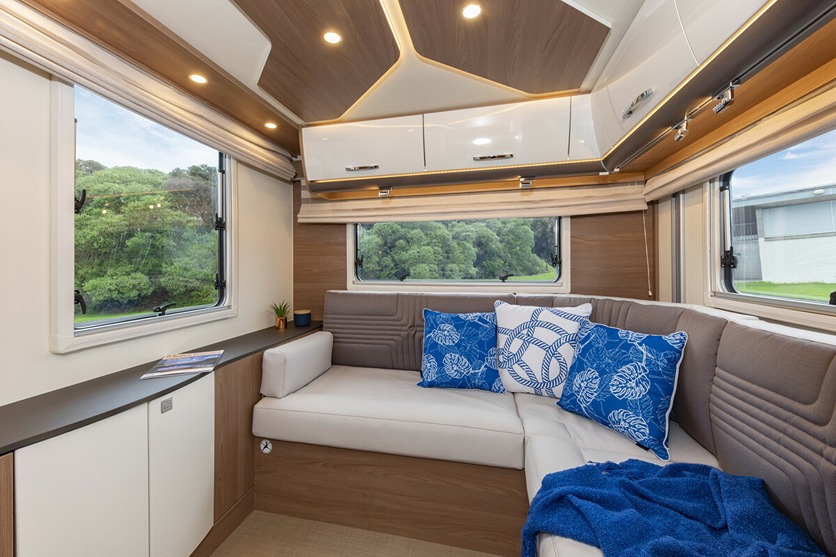 Do you often book luxury hotels or luxury rental cars when travelling? It may be time to consider another option — luxury motorhomes.


A luxury motorhome or campervan can take you off-the-beaten-track with all the creature comforts you usually enjoy at home.

In this blog, we look at what's included in a standard motorhome rental and what makes a motorhome hire genuinely luxurious. We also discuss what to expect from luxury campervan hire operators in New Zealand and whether it's worth choosing a luxury motorhome.
What's included in a basic motorhome rental?
Standard campervans for hire can vary depending on the operator but many rental campervans and motorhomes are constructed with two things in mind, which are to:
Keep costs low
Provide a minimum standard — that will keep you, the customer, satisfied.


However, if you're a discerning traveller, you'll look past the basic checklist of what you must have in a motorhome hire, to elements that will give you comfort, performance and relaxation.
Fit out


A standard motorhome rental will only have basic safety and comfort features. The internal fit out will contain the essentials you'd expect, like:
A kitchen — with a stove top, fridge, sink and there may be a microwave
A toilet and a shower
Interior storage space
A dining area — which may convert into a bed for sleeping.
Bedroom

In a typical campervan hire, the standard nighttime routine involves transforming the table and seat cushions into a bed setup and using the provided linen to make the bed. Given that the bed also serves as seating during the day, it may not be the most comfortable for relaxing or sleeping.
Bathroom

The bathroom will be designed to be functional — featuring a separate shower area partitioned from the rest of the bathroom by a curtain. However, a common issue can be water splashing onto the bathroom floor and toilet when showering.
Storage

A basic motorhome rental will offer generous interior storage space though it may lack external storage options. As a result, you'll need to find room for your suitcases or larger items inside cupboards — often located under the seats.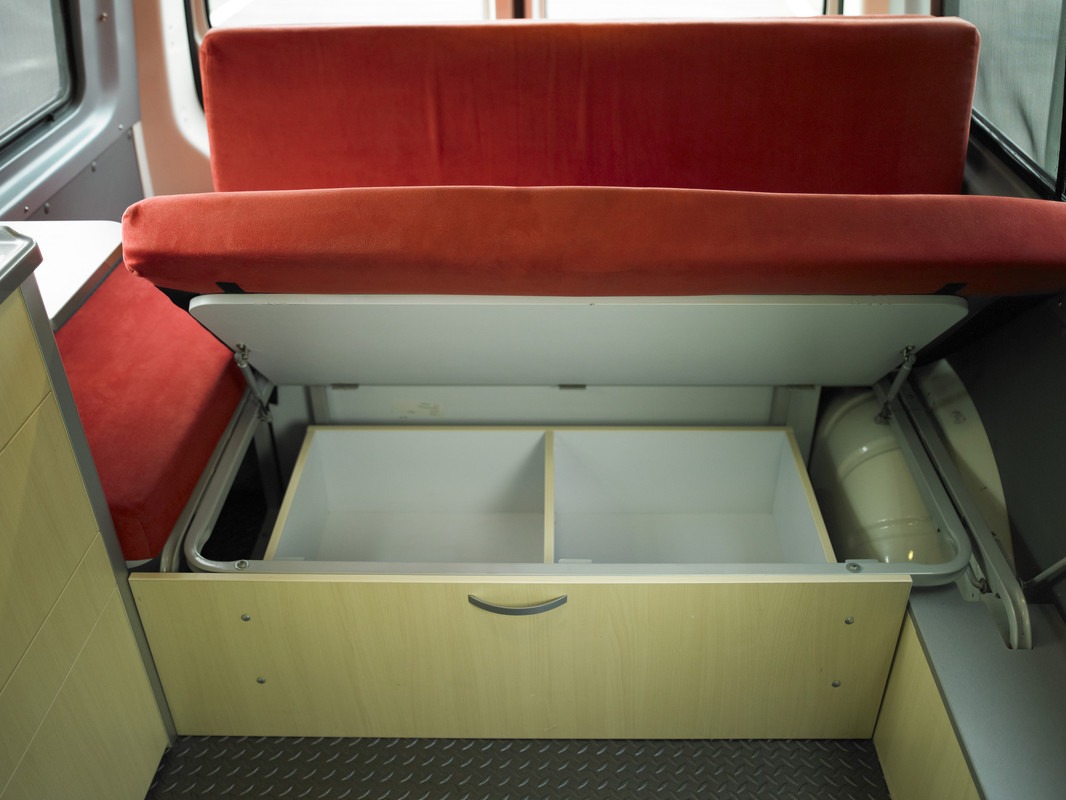 What makes a luxury campervan rental?
The emphasis on providing a premium travel experience sets the luxury motorhome rental apart from the standard one. This type of motorhome is designed to be owned rather than rented, meaning it's:
Built to a higher quality than a standard rental
A pleasurable driving experience — and has a superior level of comfort in every way
Designed with innovative solutions — like a variety of ambient, functional and natural lighting
Fitted out to impress anyone looking for a luxury option.

In this section, we take a closer look at some of the attributes that make a campervan rental luxurious.
Enjoyable to drive

One defining feature of a luxury motorhome or campervan hire over a standard rental is drivability.

Most luxury motorhomes are built on either a Fiat Ducato or Mercedes Sprinter base. Fiat has optimised the performance of the Ducato as a motorhome base — and dominated the luxury market for more than 15 years.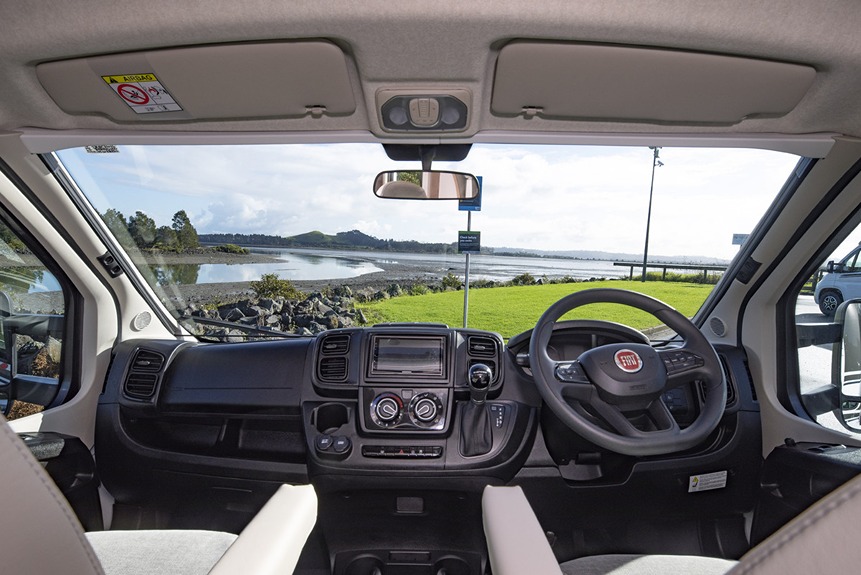 The base is vitally important to driveability because it, combined with the size and weight distribution of the campervan or motorhome conversion, determines how the vehicle drives.
Driving luxury
Luxury motorhomes are more responsive and smoother to drive than standard rentals.
The chassis is lower and wider — with lower ground clearance and a modified rear track. Because of this, the motorhome handles better and feels more stable and comfortable when you're driving.
Find out about hiring a motorhome without road restrictions.
Greater warmth

Luxury motorhomes are fitted with double glazed windows, high quality insulation and ducted heating systems so that:
Warm air is evenly dispersed throughout the interior space
Interior temperatures are consistent
You can enjoy warmth in winter and be cooler in summer.

Some luxury motorhomes may even have advanced climate control systems so you can be completely comfortable in different weather conditions.
More comfortable sleeping


Premium, permanently made-up beds are one of the most valued features of any luxury motorhome. Their major benefit is that you can lie down in comfort and plenty of space to relax as soon as you return from an adventurous day.

Some luxury motorhomes have fixed beds while others drop down from the ceiling — but all have exceptionally comfortable, hotel-quality mattresses. You can also expect superior linen than what you'd receive in a standard motorhome hire.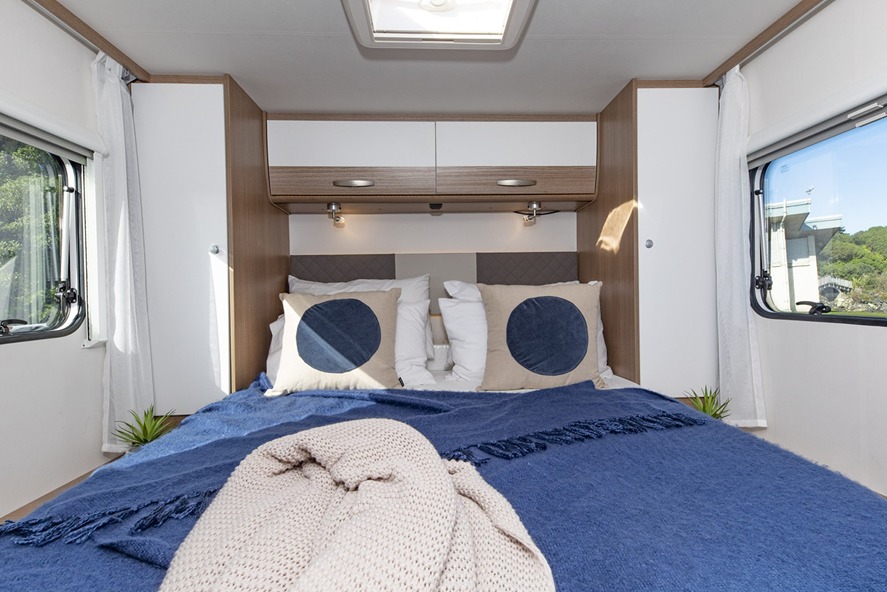 Most larger luxury motorhomes have a dedicated bedroom and may also have a door between the bedroom and living area for privacy. Bed configurations often include king or twin single beds — ideal if you're travelling with a companion or family.


High quality materials

The feeling of hiring a premium motorhome can come from the interior being fitted out with high quality materials. Expect luxurious bedding, premium upholstery, top-of-the-line appliances and high quality cabinetry — without seeing the metal shell of the vehicle. It's the next level up from a standard motorhome rental.


Innovative design


One of the most important aspects of designing a luxury motorhome is the use of innovation to maximise the available interior space. Every inch of space is given a purpose (or even a multipurpose), for example:
Cab seats swivel to double as chairs around the dining table
A combined shower and toilet may have a clever separating door or divider to keep the bathroom space dry
Drop down beds rise up to the ceiling to create more space when not in use.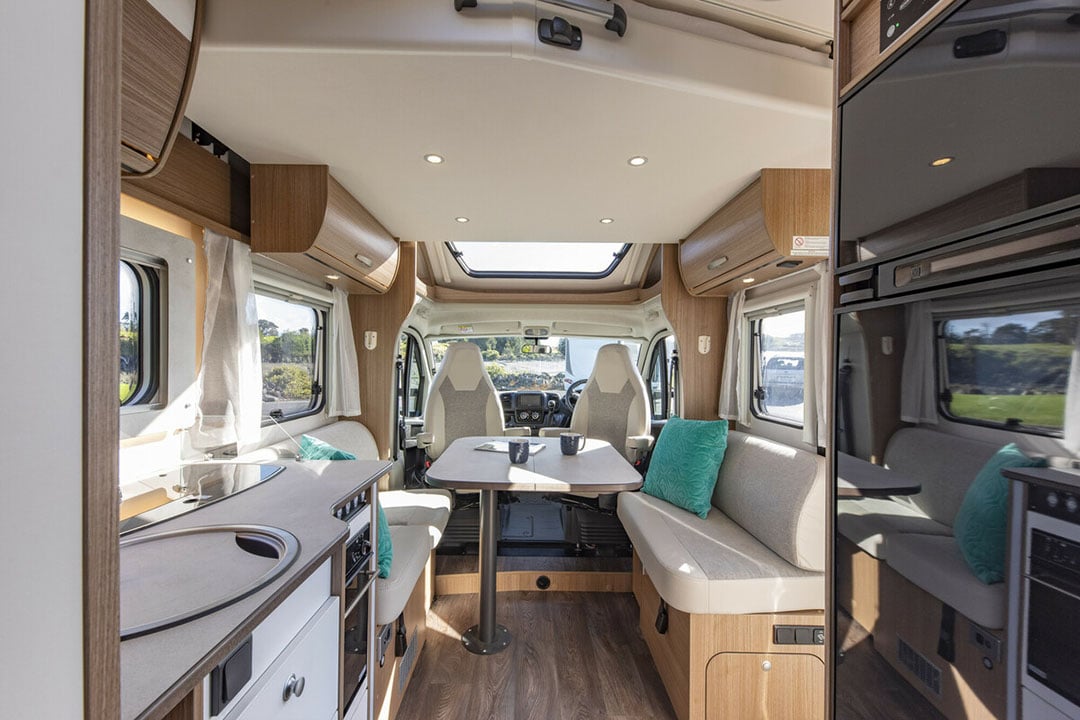 Ergonomic seating

Seating in luxury motorhomes prioritises comfort over conversion. High quality materials in an ergonomic design ensures that the seating is optimised for comfort and isn't intended to convert into beds.
Fully equipped
Expect a luxury campervan hire or motorhome rental to be well equipped with all the items you need to create memorable gourmet meals in the kitchen. You may also have access to outdoor camping gear including a table, chairs and a barbecue.
Excellent safety features

Campervans at the luxury end of the market have advanced safety features and drive enhancing elements usually found in high end cars, such as:
Electronic stability control — to keep your motorhome stable during emergency manoeuvres
Hill holder technology — which ensures your motorhome is braked when starting uphill
Cruise control — to help make long distance driving more comfortable
Lane departure warning — alerts you when your RV drifts out of its lane or crosses road markings without indicating
A reversing camera — which improves your ability to drive and park safely while also reducing stress.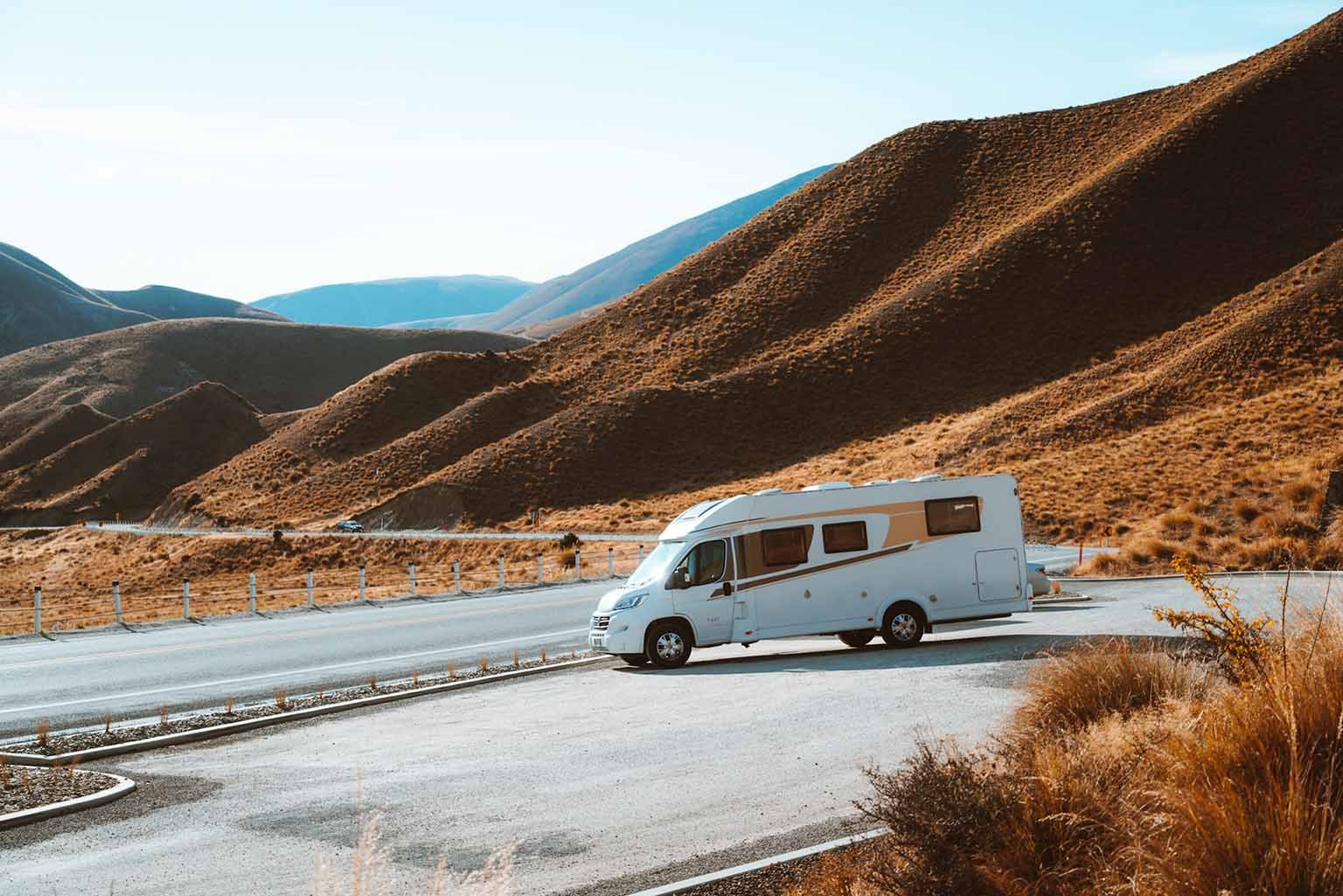 Advanced technology


The technology doesn't end with safety features in a luxury motorhome. You can also expect advanced tech within your recreational vehicle that's designed to make your hire experience easy.

You may come across touchscreen control panels to manage various functions like lighting, climate and entertainment from a centralised location — also known as smart home automation.

Advanced climate control with zoned heating and cooling, along with precise temperature control throughout your motorhome, may also be possible.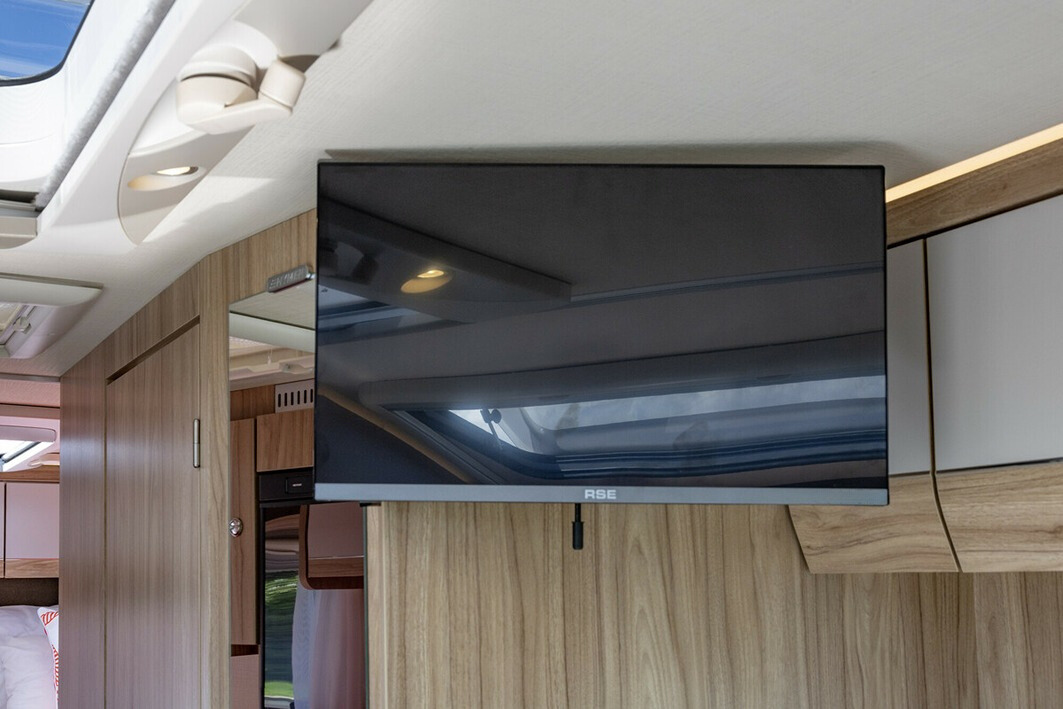 Your entertainment options in a luxury motorhome rental will also be of a higher quality. You may be able to enjoy a flat screen TV with a streaming service and a first-rate sound system.
Generous storage space
Another key distinguishing factor of luxury motorhomes is the ample exterior storage space in the rear, sometimes called a garage. This space is completely secure behind lockable hatches and is large enough to house your outdoor gear, large packs and even bikes or surfboards.

Inside most luxury motorhomes you'll find that wherever there's potential to use space for storage, it is being utilised.
Exceptional service and maintenance


When you decide to rent a luxury campervan or motorhome, you can expect the service to be of a premium quality and the vehicle to be exceptionally well-maintained. If you require any assistance while you're travelling on the road, the rental operator should be very prompt in responding and rectifying the issue.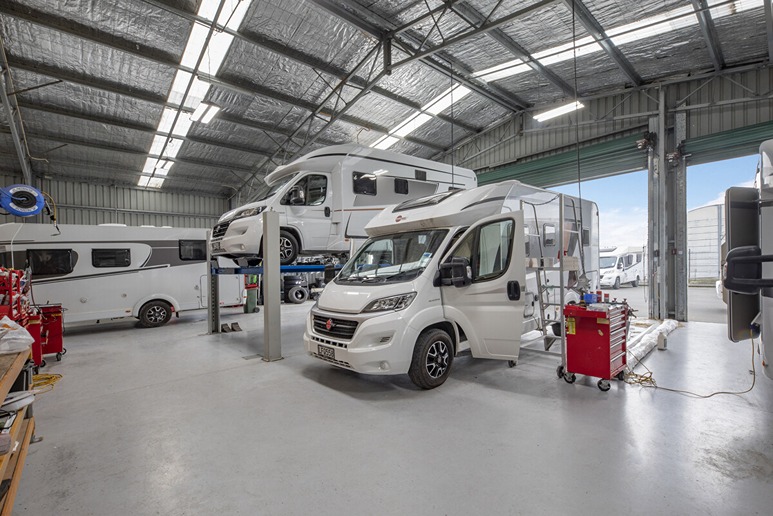 If you're planning to hire a Wilderness luxury motorhome, on road assistance is available to help with any issues.


The little things


Luxury motorhomes tend to have a number of creative features that may not be so obvious until they're pointed out. A few of the little things that really make a luxury campervan hire stand out are:
Light — luxury motorhomes are bright during the day with ample windows and clear roof hatches
Protection — bug screens keep insects out and blinds restrict light when it gets hot outside
Drying options — rails and hooks in the bathroom are handy for drying towels and wet clothes
Ambience — night lighting is often discreetly placed to help create a feeling of calmness and warmth.


Discover the ultimate way to travel in motorhome luxury with The Suite.


What to expect from rental operators offering luxury motorhome brands
Only a few New Zealand motorhome rental operators specialise in luxury RVs. Even though competition is limited, you'll want to get the absolute best product and service for the additional expense of choosing a premium brand.
Exceptional customer service


Outstanding service begins when you first engage with a motorhome company — and continues until after you've finished your holiday. With a luxury brand, you'll receive:
Personalised service with attention to detail
Proactive communication as you move through the hire process
A comprehensive orientation of your rental vehicle.

You'll be provided with all the information you need to help ensure the entire experience is easy and seamless. You may get helpful tips and advice from staff — along with support via a simple phone call during your road trip.
Top quality add-ons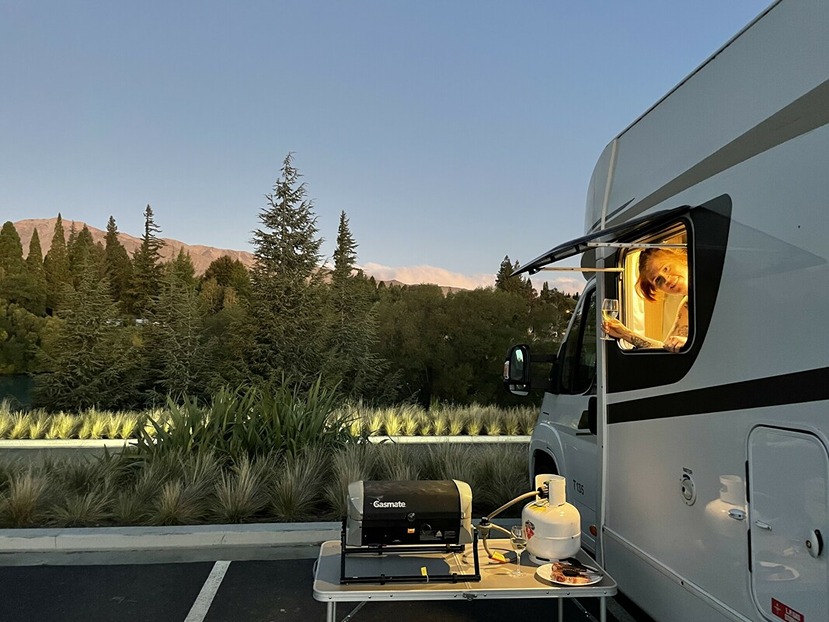 By choosing to rent a premium motorhome, you'll have access to quite a few add-ons that you normally wouldn't get with a standard motorhome. Some may even be free if you reduce your liability to zero. These add-ons might include:
A portable barbecue
Outdoor chairs and a table
Snow chains
A bike rack
Airport or hotel transfers
Unlimited WiFi.


Read about how onboard WiFi can benefit your motorhome road trip.
No hidden costs


With some standard campervan or motorhome hires, hidden fees and charges can arise as you navigate through the booking process — which can be an unexpected surprise.


In contrast, luxury brands are highly likely to tell you upfront what's an add-on and what's included in the rental price of your RV hire.
Are luxury campervans worth the extra cost?
The quality of a recreational vehicle can have a huge impact on how much you enjoy your road trip. With a luxury motorhome or campervan, the additional cost may well be worth:
Comfortable made-up beds — ensuring restful sleeps and energy for the next day's adventures
A functional kitchen — where there's room to enjoy preparing meals
Flexible living areas — allowing you and your fellow travellers to have their own space
Superior warmth — especially at night with a reliable heating system, insulation and ventilation
Peace of mind — from knowing you have a clean, well-maintained RV
Exceptional service — ensuring you have all the information you need and will be looked after if something goes wrong.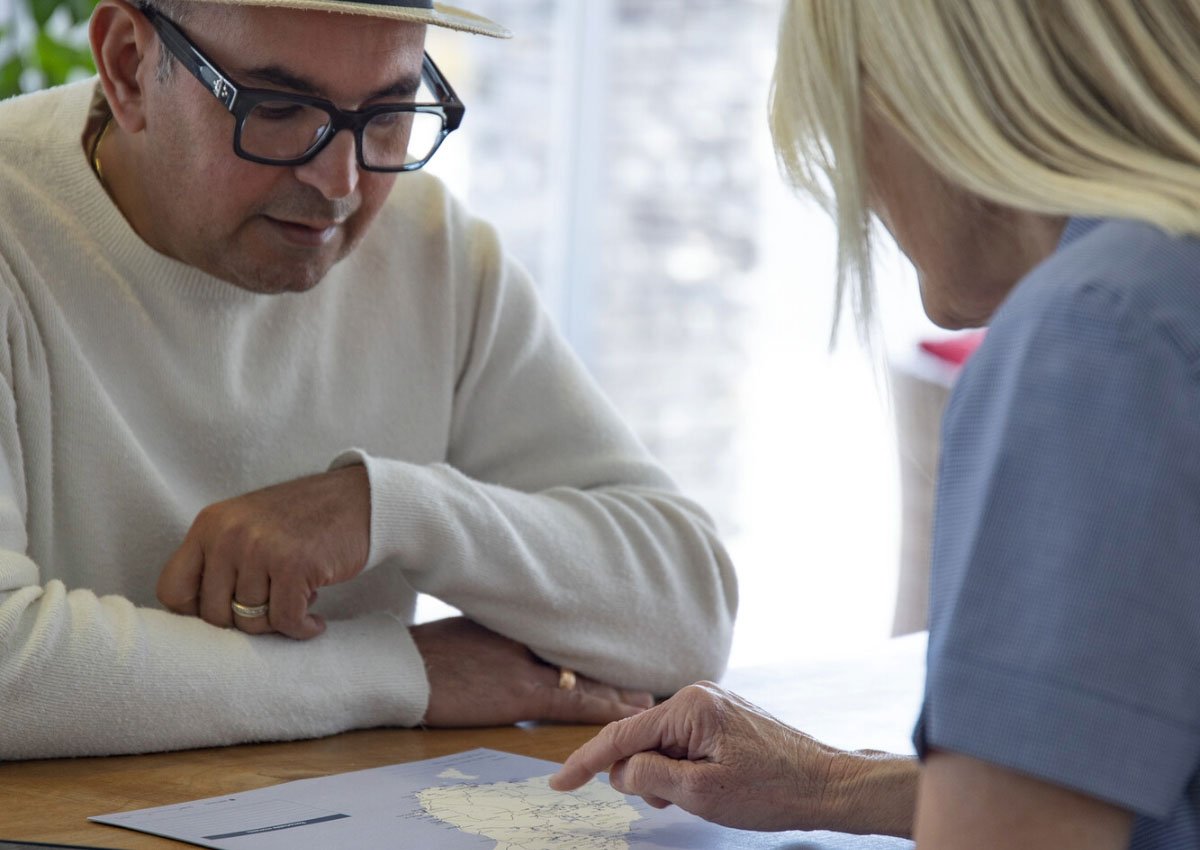 It can be a common assumption to think that motorhomes from luxury rental businesses are always more expensive than those from standard operators. However, this isn't always the case so it's vitally important to check for any extra fees or hidden costs. If the total cost is higher, it's ultimately up to you whether the greater levels of comfort, performance and service is worth it.

For more information on the overall cost of renting a motorhome, check our our guide on motorhome rental cost and fees.
Where to rent a luxury campervan in New Zealand
A few companies offer luxury motorhomes for hire in New Zealand — and they all run fleets of modern European vehicles. Your choice is limited between Kiwi Motorhomes, Venture RV, Bay of Islands Campervans and Wilderness Motorhomes.


Learn about the Wilderness Way and how fellow motorhome travellers have reviewed Wilderness as an operator of luxury motorhomes. Also, be sure to read our guide on comparing motorhome rental operators.
---

Find out why it's so easy to drive a Wilderness motorhome.