You'll find plenty to see and do as you explore New Zealand, but it's good to know that your Wilderness motorhome comes with some extra entertainment options too. (Especially handy if the weather turns bad, or you need to keep the kids happy!)
All our Wilderness motorhomes have a stereo in the driver's cab with a radio and AUX cable, CD player, Bluetooth and USB ports. There's also a handy phone holder if you're using online maps while driving.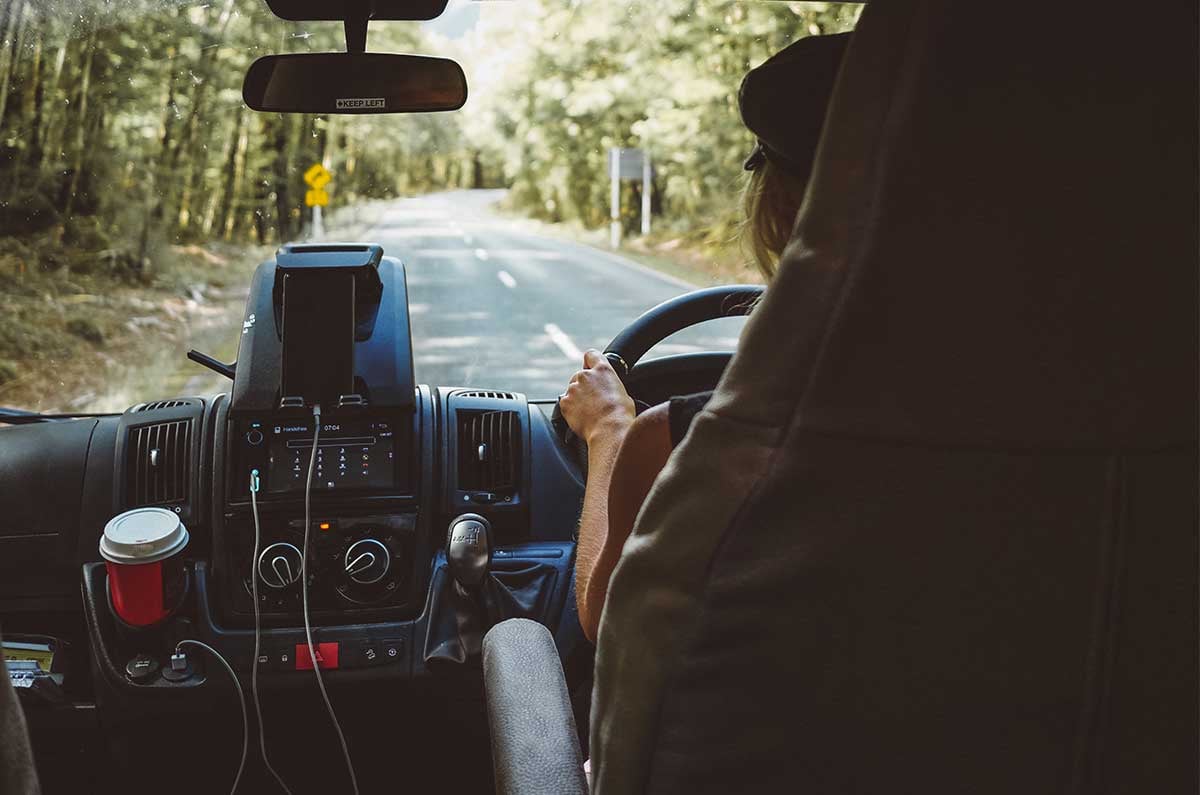 In the main living area, there is an LCD screen with a DVD player and a USB input for an external hard drive. It's a good idea to save movies or tv shows to a USB stick, or bring DVDs in case your stargazing is disrupted by rain or you just fancy snuggling up to watch something in the evening, And if you're travelling with little ones then having their favourite shows on hand is a must! There's also a selection of DVDs to rent from our bases when you collect your motorhome too.
We offer onboard WiFi as an extra, which is really handy for keeping in touch with friends and family (and downloading more books to your Kindle) and will work up to about 20m from your campervan. You can have several devices connected to the WiFi at once.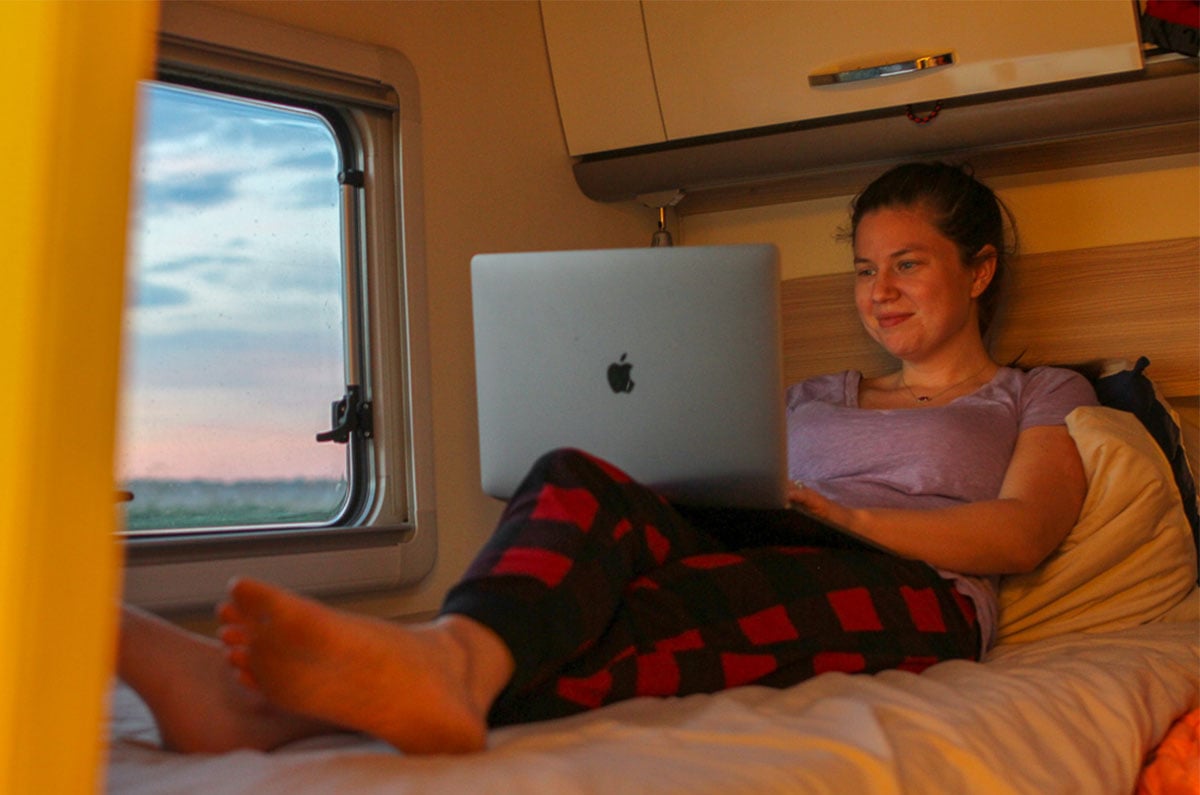 Recharging your devices is easy in a Wilderness motorhome. You can use the USB port in the driver's cab, or simply plug your charger into one of the motorhome's sockets. Remember: you need to be plugged into mains power to use the power sockets, so if you're freedom camping just use the power inverter, which runs off the house battery and can power items up to 600w. You can find out more about how the power in your motorhome works here.