Explore. Dream. Discover. That is what family blogger Rachel Torti did on her road trip throughout the North and South Islands of New Zealand with Wilderness Motorhomes. Follow her adventures and detailed guide on how to budget an amazing NZ motorhome holiday.
written by guest blogger Rachel Torti
There is a saying (or research) that suggests the actual planning of a holiday, the poring over travel brochures, reading reviews and actually booking your trip is the ultimate peak of your dopamine levels... well let me tell you, whoever come up with that idea has never travelled to New Zealand and done a free-camping trip in a Wilderness camper!
THE PLAN
We had been invited to a close friend's wedding in Waimarama (1 hour south of Napier in the North Island) so we decided it would be a good plan to incorporate the wedding with our dream campervan tour of NZ.
We would fly into Auckland and work our way down to the wedding and then over to the South Island to where I was born on the West Coast of the South Island.
My partner is Indigenous Australian and has long admired the richness and strength of the Maori culture and had always dreamt of visiting, so it was the perfect opportunity to combine the two.
THE VAN
Sure we (well let's be honest I) spent countless hours trying to figure out the perfect fit for our family trip, we initially had planned on it being all 5 of us (2 teens) so I googled "the best campers for teens and adults" and Wilderness campers popped up with glowing reviews. Even after the teens decided to ditch us for "way more fun things with their friends" we just couldn't take our eyes off the stylish curves and spacious interior that the Wilderness motorhomes offered. I also was 100% sold when I read this line in their About Us section:
EXPLORE, DREAM, DISCOVER.
We draw inspiration from Mark Twain "Twenty years from now you will be more disappointed by the things that you didn't do than by the ones you did do. So throw off the bowlines. Sail away from the safe harbor. Catch the trade winds in your sails."
After much deliberation (and possible overthinking on my part) we went with the ALPINE 4 which is a mid range sized campervan in the collection.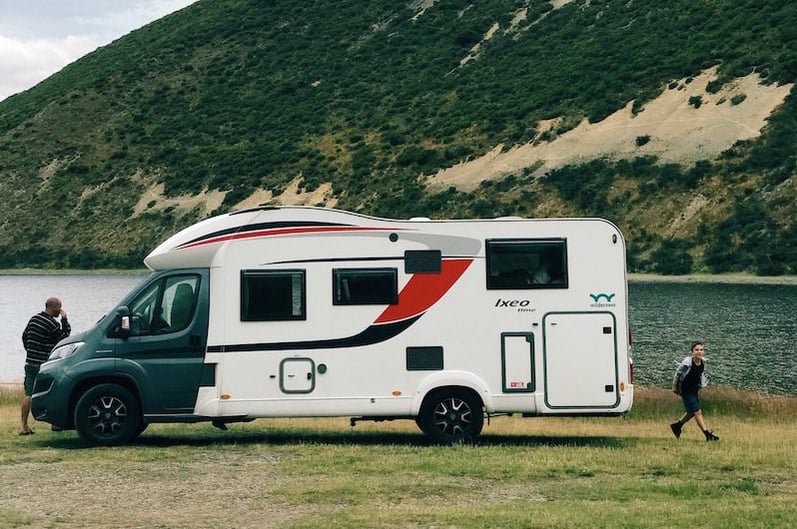 A key selling point, as with all of the Wilderness campers, is that they are freedom camping approved. This was super important to us, as we wanted to get off the beaten track and explore some of the stunning untouched coastline, and you have to have an approved sticker on your vehicle to free camp in NZ (more detailed info here).
How to have a hassle-free New Zealand motorhome holiday
PACKING
Leave the linen at home (excellent linen and towels are provided with the Wilderness motorhomes).

Slides (thongs/jandals) - so super easy to slip on and off when you get in and out of the van.

Mosquito (sandfly) repellent, best to be ready for when these guys start to nibble.

Pack and then take out half of what you have packed, we all seriously lived in 3-4 outfits the entire trip, it really is like actual camping, you get into your comfy outfit and just roll with it. The weather was also soooo warm, we swam nearly everyday and only put on warm clothes once the entire trip. * NOTE disregard this advice in WINTER... pack those thermals.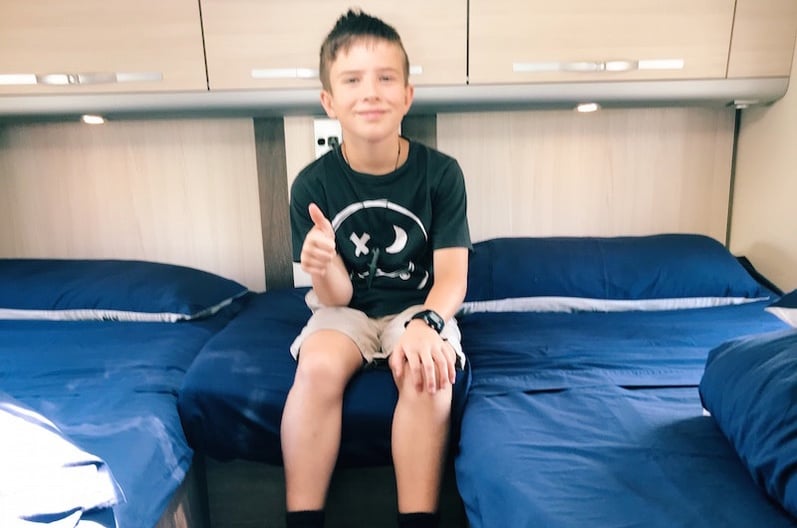 BUDGET
(see full breakdown below)
This was one of the things I spent a lot of time researching and debating. The cost of the camper can seem a little pricey when you first start researching, but just remember you do have accommodation and transport all rolled into one cost, AND something I noticed as soon as we started our tour, you save SO MUCH money being in a camper, not only can you make your own meals, but because of the actual size of the camper (not that it was hard to drive it was actually just like a normal van) you naturally avoid shopping centres and CBD's so I couldn't fully unleash my shopping skills (but don't worry I still treated myself and family and friends to some super cool art and jewellery we discovered at quirky little boutique craft and art stores along the way).
I have left off the cost of the camper & flights as depending on your travel time or budget these can be the biggest variations.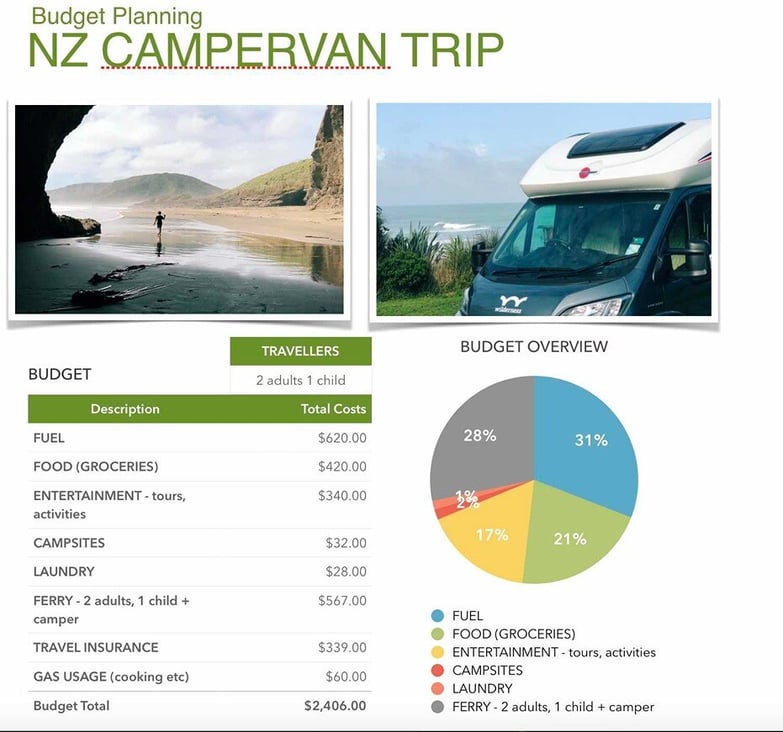 THE TRIP
We landed into Auckland Airport super late so for the first night we stayed close by at an airport hotel.
The Wilderness crew arranged to pick us up the next morning. As soon as they pulled up in their shuttle, I knew we had made the right choice. The staff member who greeted us was cheerful and inviting and the service continued from there with the check in staff being super helpful and informative, and the process was all pretty quick, they had a great little kids area for Ryder to relax in while we filled out all the paperwork and watched an easy video tutorial on all the in's and out's of the camper.
Before we knew it we were pulling out of the base in our super fresh, roomy, pristinely clean and comfortable camper.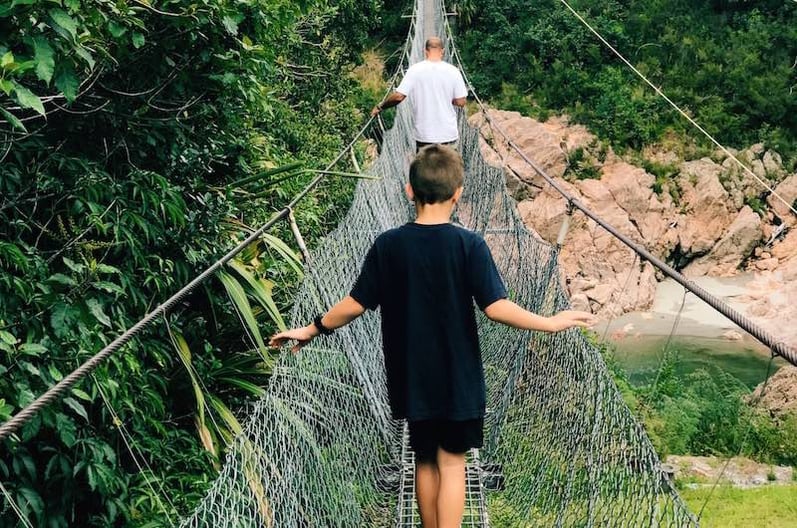 DAY 1 - BETHELLS BEACH or TE HANGA in Maori (1 hour north/west of Auckland city)
DAY 2 - LAKE TAUPO
DAY 3 - NAPIER
DAY 4 - 6 WAIMARAMA BEACH
DAY 6 - 7 DRIVE TO WELLINGTON AND FERRY CROSSING TO PICTON
DAY 7 - 13 PICTON TO THE WEST COAST - Coast Road between Greymouth & Westport
HOT TIPS
FARMERS MARKETS To save costs and also enjoy some tasty delights pop into a

local farmers market

to stock up on your supplies, there is also a good selection of road side stalls selling fresh produce too, and if you travel in the right season you will be munching away on fresh spray-free kiwifruit & the tastiest stonefruit you will ever eat.

COFFEE FRIEND If you just can't go without your fix & your campervan doesn't come with a plunger

(lucky the Wilderness ones do)

, invest in a cheap and cheerful one so you can be sipping on your caffeine fix while taking in the scenery and saving yourself that costly cafe cost.

CAMPERMATE

This was hands down the best app we were recommended, so user friendly and saved us many times with hunting down free camping spots, petrol stations and dump stations. (Wilderness recommends the Campable app which is available on the Apple Store and Google Play)

SNACKS, SNACKS, SNACKS Stock up and save serious money by having snacks on board for yourself and those hungry little mouths. Oh and also water, even though the water is safe to drink from the tap in NZ and you can fill up your camper, we found it convenient to have a large 4 litre onboard to fill up our water bottles easily and keep some chilled in the fridge too.

PLAN AHEAD Map out travel times and remember to fill up and empty before taking off on any long road trips.

PULL OVER Nothing beats those toots of appreciation when you let the traffic go ahead.

CAMPER GANG APPRECIATION We had many hours of fun coming up with the most insane waving breakdowns to fellow campers (thumbs down to the boring vans that didn't reciprocate)

STORAGE Our camper was absolutely packed with storage making it super easy and convenient for us all to have our things in easy to access spots inside and larger/not needed items kept in the back storage

SLOW DOWN Take your time, you won't regret it.
Just about everyone we chatted to about our journey said to us "Oh wow we have been talking about doing a trip like that" or "That's the dream a campervan trip around NZ is totally on our bucket list". To sum it up, it was all we had hoped and dreamt of and much more. Breathtaking scenery, unbelievably friendly locals and some serious memory making for all of us! If I can take one thing from this trip and keep it in the front of my mind forever, it's the beauty of how kids make friends, we had pulled into a free camping spot on the banks of the stunning lake Taupo, it had been a long day in the van for us all, we nabbed one of the last good spots in the camp for the night and started to set up our picnic table and chairs and get dinner cooking, a kid rolls up on his push bike and eyes Ryder up (kid) "do you have a bike?" (Ryder) "Nah I'm just here for a week from Australia" (kid) "Ok cool, want to play?" Ryder "Muuuum can I go play with my new friend"...bless them and their innocent hearts, we could learn a lot from them!