Forget snow – Christmas in New Zealand is all about sunshine, barbecues and beach swims. It's a fantastic time to be here, with the decorations up, the sun out and everyone looking forward to the summer holidays.
If you're visiting New Zealand from the Northern Hemisphere then it might feel a bit odd, but we reckon it's just perfect!
Here are some tips for enjoying a Kiwi Christmas on your Wilderness adventure.
What's Christmas Like In New Zealand?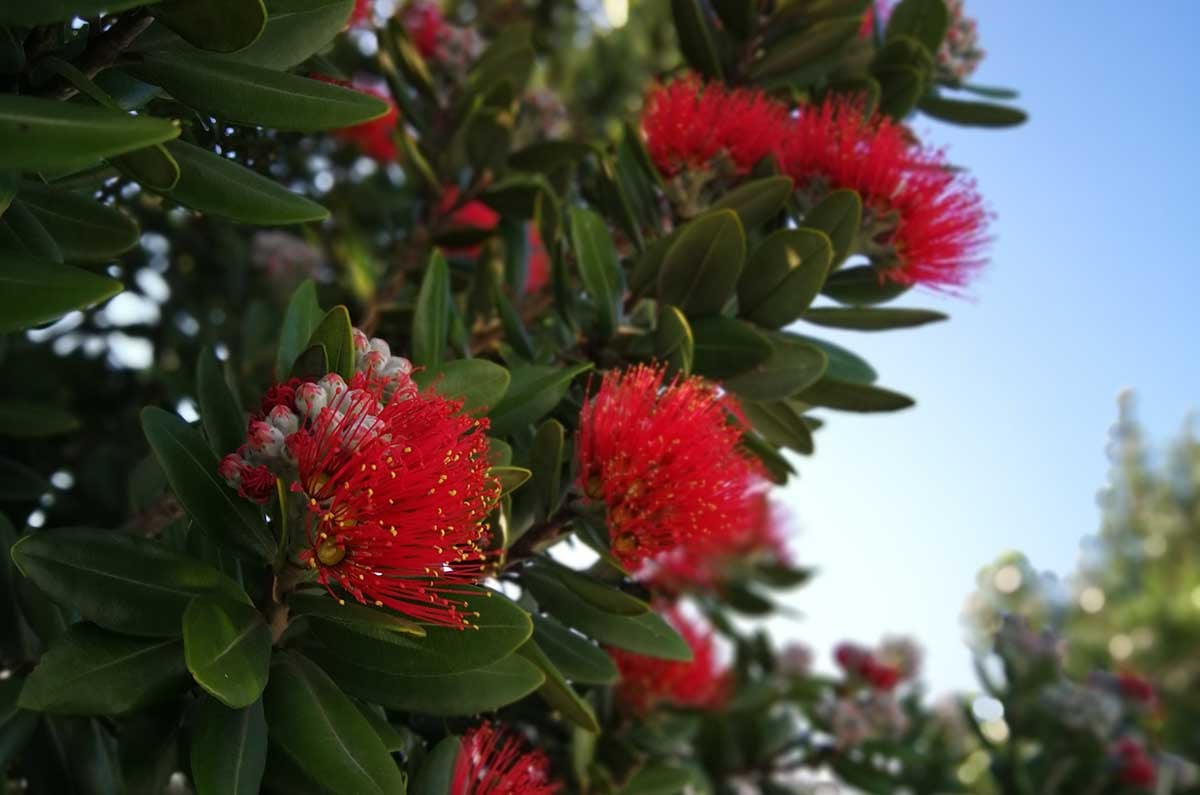 The big summer holidays in New Zealand start just before Christmas, with many people taking a couple of weeks off work to head to the beach or lakes around the country. School children are on holiday until the beginning of February, so it can be busy on the roads, although the cities are usually a bit quieter around this time.
Christmas is a day for family and friends, with Kiwis either celebrating at home or heading to the beach for a picnic or barbecue.
While you're travelling around, keep an eye out for our New Zealand Christmas tree, the pohutukawa. These beautiful, big evergreen trees are found along the coast and are covered in red flowers over summer. You'll often find them providing welcome shade at the beach.
What's Open At Christmas?
Shops are busy in the lead-up to Christmas and many will stay open late. Most attractions will stay open up until Christmas Eve but always check websites for opening hours.
Everyone gets a day off on Christmas Day (December 25) when all shops in New Zealand are required to close. If you need basic essentials like bread or milk (and ice creams!) then shops at petrol stations will be open, as will some dairies (corner stores). Supermarkets are closed on Christmas Day.
The day after Christmas is Boxing Day, when all stores and supermarkets will re-open. New Zealand has really got into the idea of Boxing Day sales, so unless you love the idea of joining huge crowds to grab a bargain it's best to avoid large shopping malls today!
What Can I Do On Christmas Day?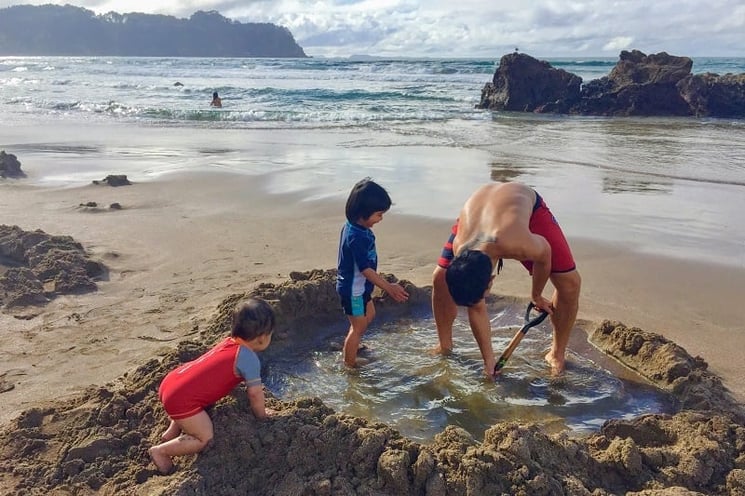 Shops and attractions are closed on Christmas Day, so it's the perfect time to spend the day relaxing. If the weather is good, then you could head to the beach, where you might see large family groups picnicking and playing beach cricket.
Make sure you do your supermarket shopping the day before so you're ready to cook a meal in your campervan or on your portable barbecue. You might also find public barbecues available in parks or reserves near the beach.
What's A Traditional Christmas Meal In New Zealand?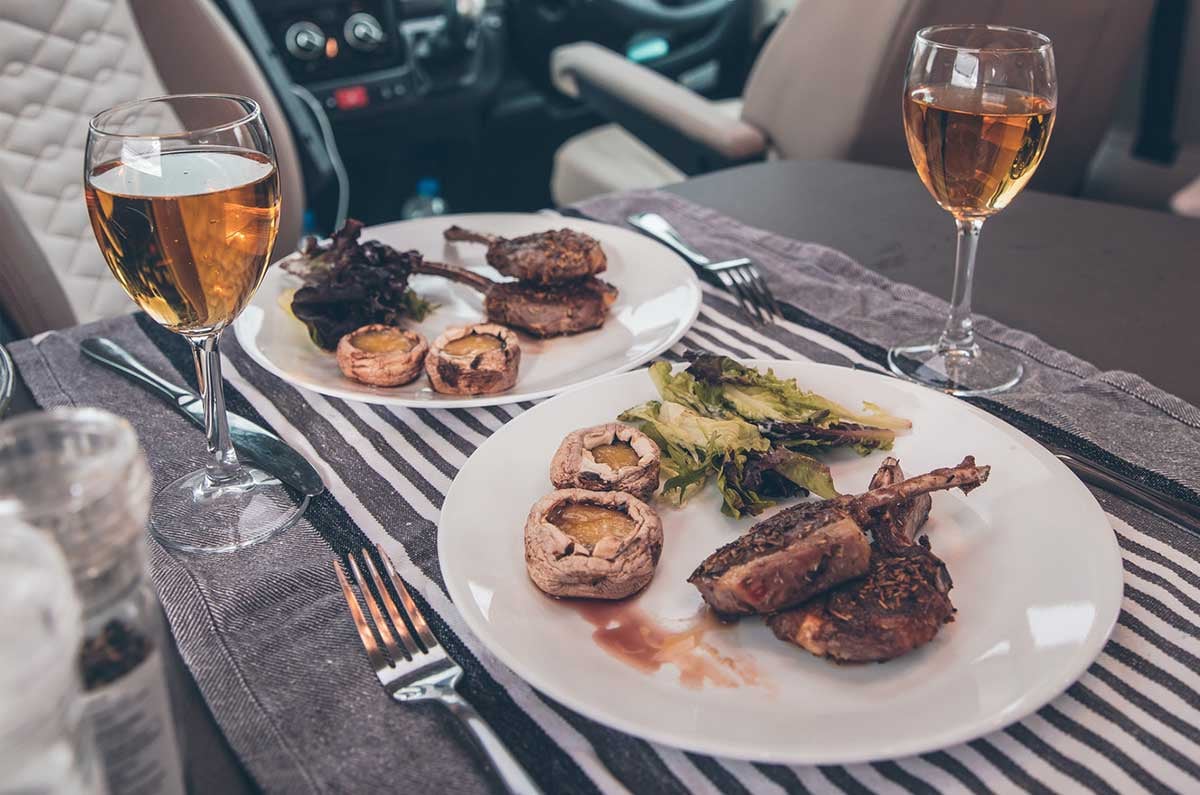 New Zealand's history means many Kiwis have borrowed from English tradition in the past, serving roast turkey and steamed fruit pudding at Christmas. But these days, you're just as likely to find crayfish and barbecued lamb on the Christmas table, which makes more sense for our summer-time celebrations!
If you're keen to cook your own Christmas meal in your Wilderness campervan you'll find all the equipment you need in the on-board kitchen, and all the ingredients you need at the supermarket – even down to Christmas crackers and tinsel.
Kiwi Christmas menu ideas
BBQ lamb: A Kiwi barbecue favourite. You'll find boneless lamb legs in the meat section at the supermarket or local butcher. Simply trim off any large pieces of fat, rub all over with olive oil and season well with salt and pepper. (You could also use a herb rub – there are several you'll find in the spice section of the supermarket.) Place the lamb on a hot barbecue grill or roast in a dish in the oven (around 45 minutes). Ideally, you want it still a little pink in the middle. Leave it to rest for 10 minutes or so before carving.
Turkey breast roast: you'll find these in boxes in the frozen section at the supermarket, and they're easy to cook in your campervan oven.
Kumara: these Maori sweet potato (pronounced 'KOO-mah-rah') are in the vegetable section of the supermarket. They usually come in red, gold or orange varieties and are easy to cook (you don't even need to peel them!). Here are some ideas for how to cook with kumara.
Pavolva: a pavlova (or 'pav' as it's often known) is a classic Kiwi dessert of a meringue base topped with whipped cream and fresh fruit. You can buy the bases at the supermarket, then add the cream and fruit (strawberries, blueberries and raspberries are best!) before you serve.
Fancy a day off cooking? Many hotels and some restaurants serve Christmas Day meals. Ask ahead of time at the local i-Site (Visitor Information Centre) or do a Google search, as most will require bookings.
Christmas Day Services
If you'd like to attend a Christmas Day service, then churches across the country will be open to celebrate, and some may also offer a midnight mass. You can Google to find a place of worship near you.
Merry Christmas from Wilderness
If you're exploring New Zealand with Wilderness over the holiday season, then a very 'Meri Kirihimete' (Merry Christmas) from all of us – we hope you enjoy your Kiwi Christmas!