If you're on the road around New Zealand over the next couple of months, then you are in luck. March and April mark the time the country is in the full swing of harvest and celebrating all that is delicious around the regions. This also means there is a wide range of food festivals on offer - everything from specialist craft beer events to family-friendly food and wine picnics. These are a great way to support local businesses, enjoy a day of entertainment and stock up the motorhome kitchen with tasty treats.
Here are some of the culinary festival highlights coming up around New Zealand in 2018.
MARCH
Saturday 3 March
Beer Appreciation Day - Hawke's Bay
Soak up the sun in the beautiful gardens of historic Duart House in Havelock North while sampling the wares of craft breweries and cideries from around the country. (NB: an R18 event – no children).
Details and ticket info: beerappreciationday.co.nz
Saturday 10 March
Hokitika WildFoods Festival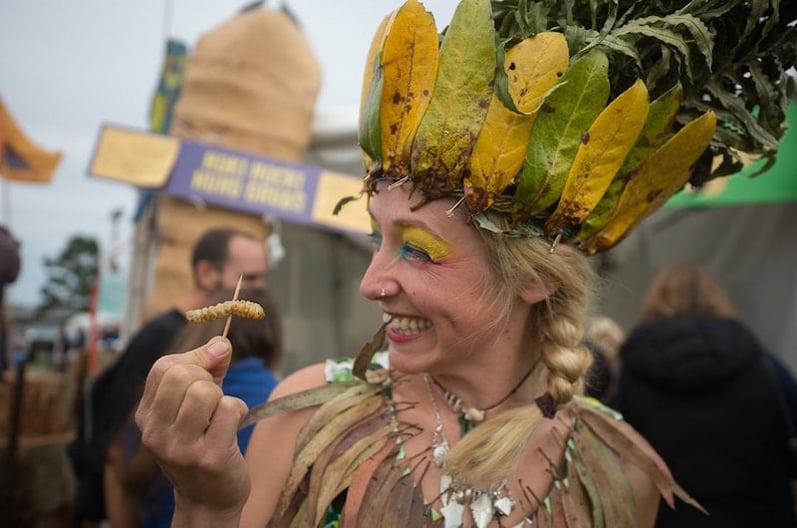 This iconic New Zealand festival has been going nearly 30 years and offers the wildest foods around (as well as more commonly found options!). The day-long festival has a range of gourmet food stands with seafood, game, sausages, a traditional Maori hangi and various international cuisines, while the 'wilder' choices include huhu grubs, mountain oysters, duck heads, crocodile bites, fish eyes, scorpions, pork blood casserole, baby octopus and deep fried pigs ears – to name a few. Even if you don't fancy trying the wild stuff, it's great fun watching those who do! Definitely one to tick off the bucket list.
Details and ticket info: wildfoods.co.nz
Saturday 10 March
Whangarei Fritter Festival
A fun day for the whole family as Northland's top cafés and restaurants battle it out for the Best Fritter Trophy. Enjoy great food while listening to music from popular Kiwi bands, along with kid-friendly entertainment.
Details and ticket info: facebook.com/fritter.festival
Saturday 17 – Sunday 25 March
Nelson Beer Week
Nelson is New Zealand's hop-growing region and Nelson Beer Week offers a range of craft beer-related events in a variety of venues. From brewery tours to hop farm visits, tastings and food and beer matching, there is something for everyone.
Find out more: nbw.co.nz
Saturday 24 March
Mangonui Waterfront Festival
A day of fun for the family in the historic Far North fishing village of Mangonui. Live music, local food and wine, entertainment and more.
Details and ticket info: doubtlessbay.co.nz/waterfront-festival
Saturday 24 March
MarchFest - Nelson
A fantastic family-friendly (and very popular) event offering New Zealand craft beer, wine and ciders alongside local food and live music at Nelson's Founders Park.
Details and ticket info: marchfest.com
Friday 30 March - Monday 2 April
Melt, Festival of Chocolate - Rotorua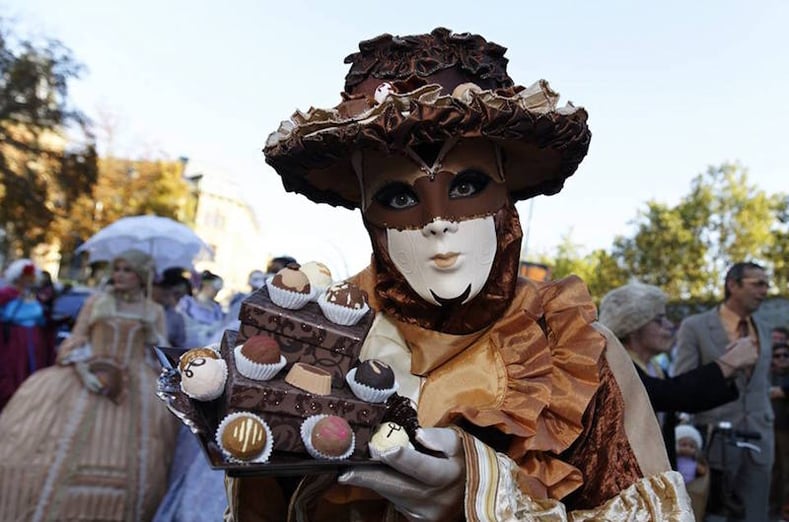 credit: https://www.facebook.com/meltrotorua/
An indulgent four-day festival over Easter Weekend dedicated to all things chocolate, with fun for the whole family. The festival offers chocolate-themed street food, entertainment, tastings, master classes and a bake-off.
Details at: meltrotorua.co.nz
APRIL
Friday 6 – Sunday 8 April
Food Show - Christchurch
New Zealand's biggest event for food-lovers comes to Christchurch for three days. Try new products, learn tips and tricks from some of the country's top chefs in the cooking theatre (this year's line-up includes Nadia Lim, Chelsea Winter and Annabelle White), and bag a bargain from one of the many stands at this year's show. (The Food Show will also be on in Wellington from 11-13 May and in Auckland 26-29 July.)
Details and ticket info: foodshow.co.nz
Saturday 7 April
Hop'n'Vine - Invercargill
Dubbed 'the world's southernmost craft beer festival', Hop'n'Vine has a line-up of craft breweries, cideries and wineries alongside local food at Invercargill's SIT Zero Fees Velodrome. (NB: an R18 event – no children.)
Details and ticket info: hopnvine.co.nz
Sunday 8 April
Motueka Kai Festival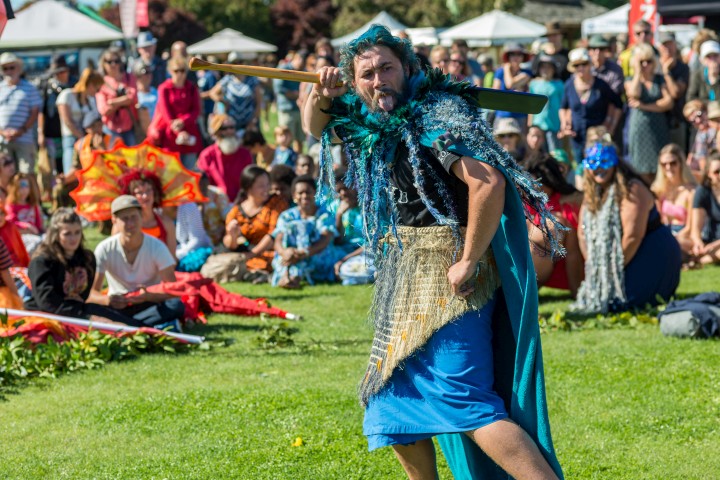 credit:http://www.motuekakaifest.nz/index.php
A celebration of harvest time in Motueka, north of Nelson. The festival features food stalls, local horticulturalists, a parade, pageant, family entertainment and live music.
Details at: motuekakaifest.nz
Note: This event is being promoted by the NZ Motor Caravan Association and parking sites for members are available close to the event location.
More markets….
There are also regular farmers' markets held around the country each weekend. This is where you'll find the best of what's local and is a great place to stock up on fresh fruit and vegetables, meats, coffee, wine and beers, cheeses etc. You can find one near you by looking online here. Some of the country's most popular farmers' markets include Bay of Islands Farmers' Market, Matakana Village Farmers' Market, Hawke's Bay Farmers' Market and Otago Farmers' Market.
Many of the events above take place in locations that are part of the Wilderness itineraries, which makes planning your motorhome journey easy. Have a delicious time discovering the best of New Zealand!